Enicar Sherpa GUIDE 600 GMT Mk IV with AR166 inside:
The case was polished, the hands missed lume, service history is unknown. But the outer bezel, and rotating ring and plexi are in IMMACULATE condition. They are very hard to find, seems like impossible. The watch goes with bracelet 21mm, extra Enicar strap (modern one) 21 mm and few vintage buckles. As soon this watch has 22mm between lugs I never install the bracelet and the strap.
Price: I cannot say what is fair price for this model, you can see the condition by yourself. I am open for offers, but no lowball please.
All photos I took yesterday (25-Jan-2017).
PS: you can see photos and some description of my watch in this great Collector's guide: https://thespringbar.com/blogs/guides/enicar-sherpa-pilot-2-crown-models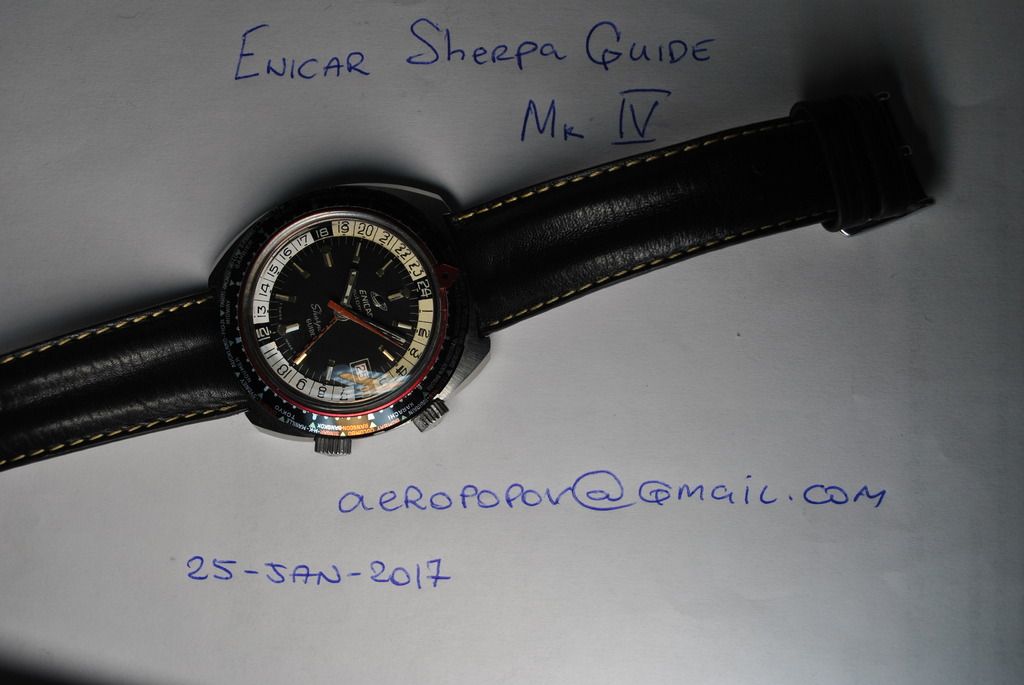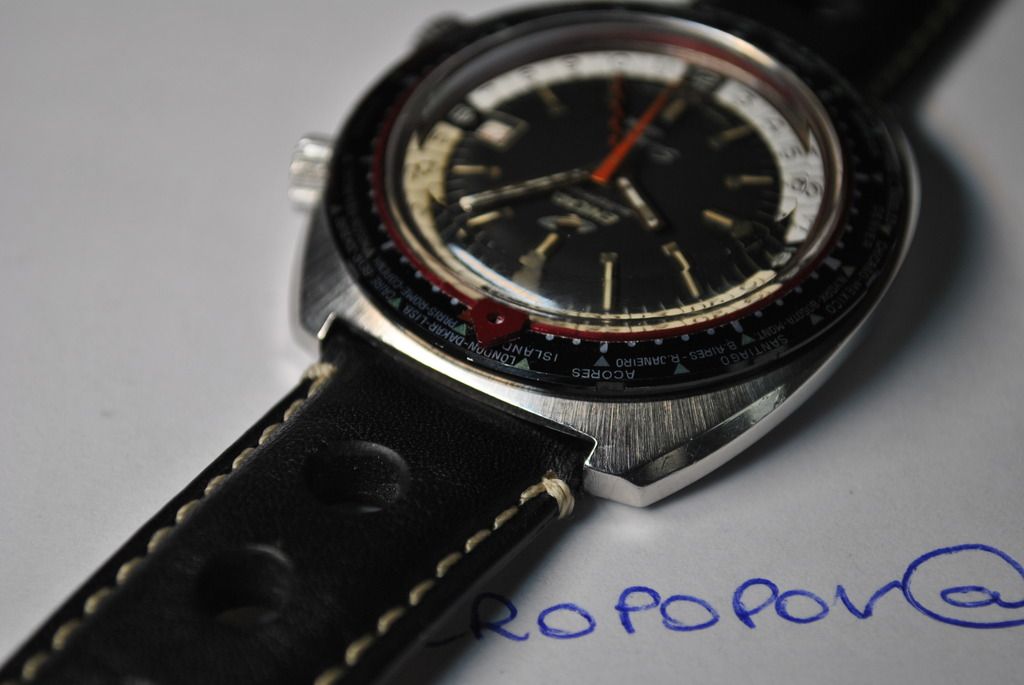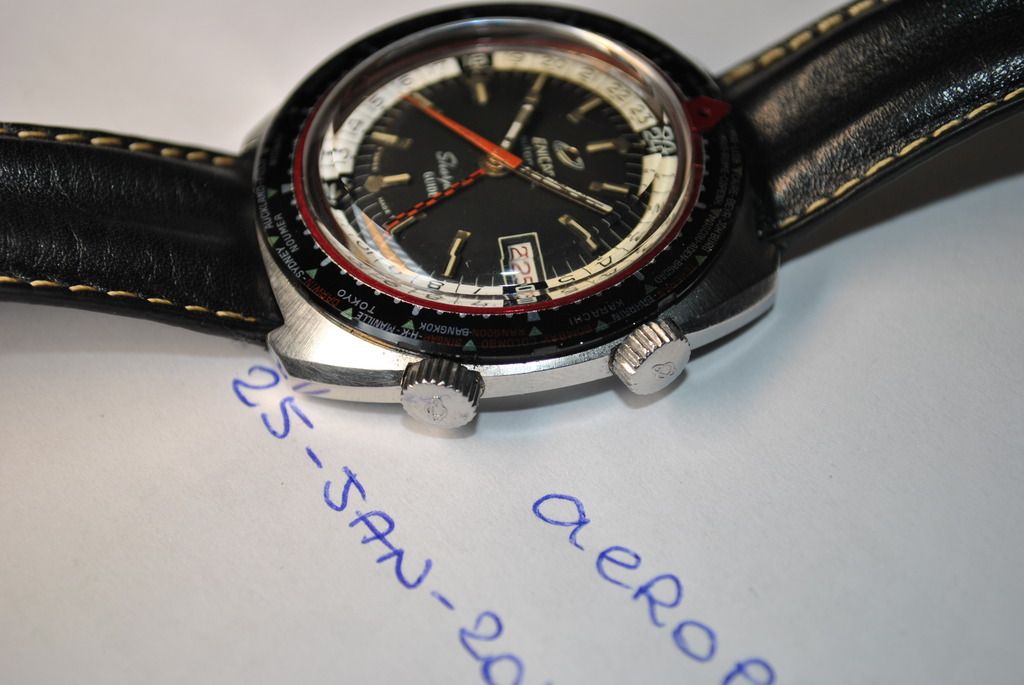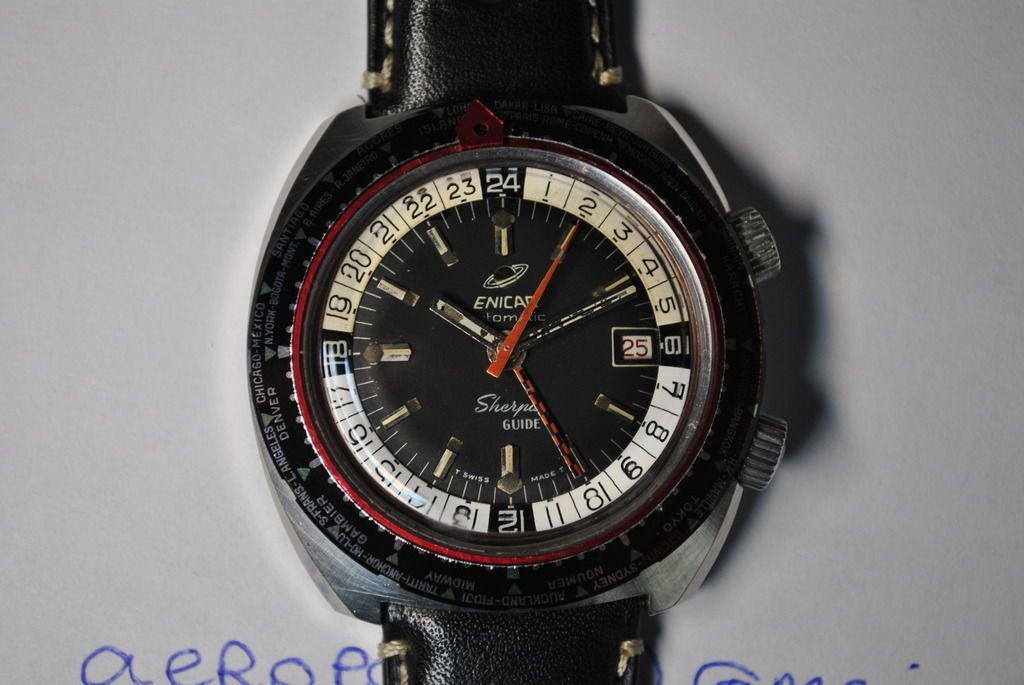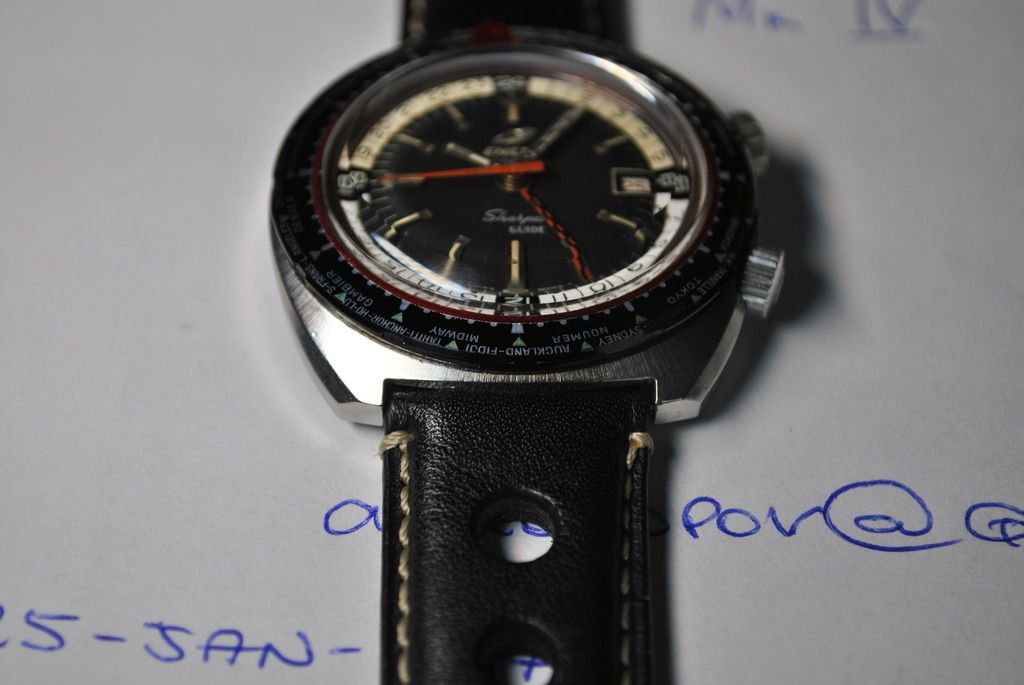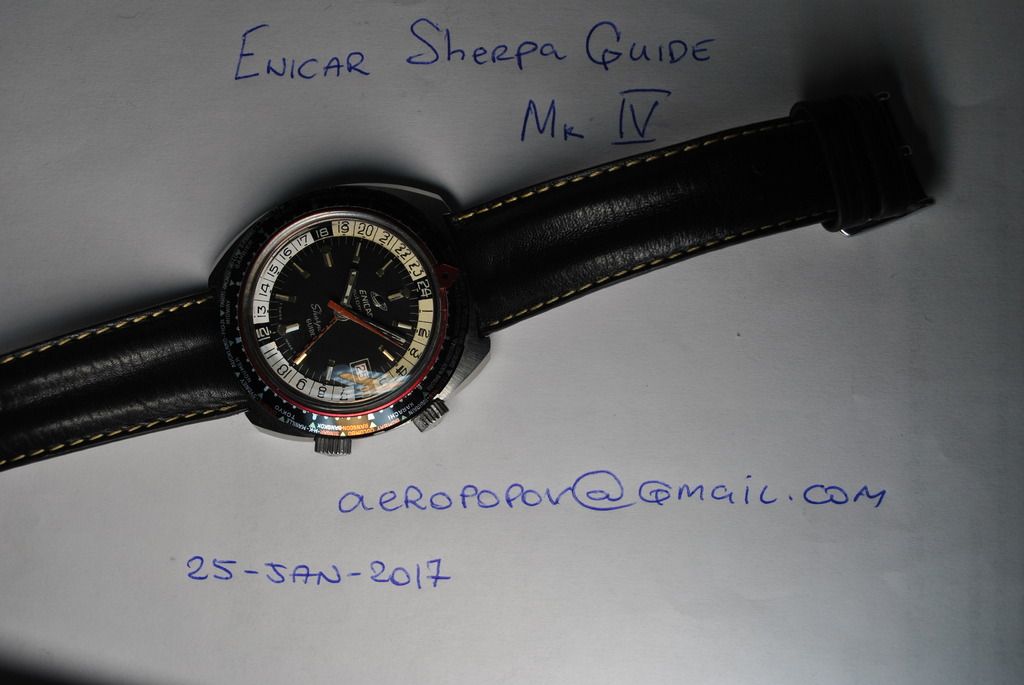 thank you a lot Chronotrader and Jeff for space!