Strap is a test to try out some new needle sizes and thread. The strap was secondary and did minimal stitching compared to the original which I thought was overstitched anyways (do you really need double rows on a small loop?)
It's 20 x 20 mm - 75/118 mm - 2 mm thick along the main body which I was told the original is.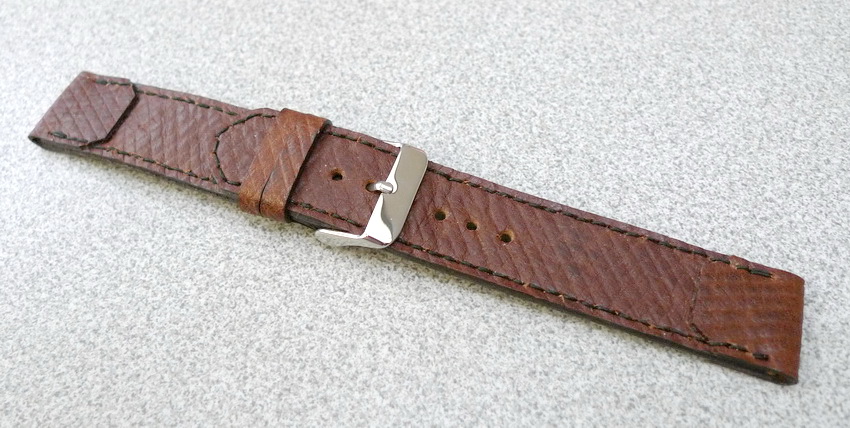 I don't have a Reverso to test it on, so it may fit, it may not
Can't be more reasonable on the price. If a genuine is $500 for standard leather. What would it cost with this leather? (did email and asked them to make for me, but although Casa liked the leather. They couldn't due to a contract with JLC who never replied back)
Priced at $50.00 + $3.50 s/h or $6.50 if overseas
Let me know if interested.
Thanks
DON
PS - don't do custom orders and not taking any requests for others