Greetings to all,
`
Here with me is a unique blue kakume thats comes in JDM Sports 5, Speedtimer with the original bracelet. This all original piece (1973 model), has aged to some extend on 2 of the chronograph counters. I guess due to prolong storage...
It's defintely not for the fussy buyer..it's for the true vintage watch lover, who still finds it a beauty, above all these imperfections:)
- Seems like the patina has spread evenly & nicely on the counters, and may not be a bad thing after all.
- You'll find just a little more character and uniqueness in this kakume over the others..;)
`
Watch was serviced since 29 Dec 2016 and I have to say that the Seiko Sports 5 bracelet is extremely difficult to find! Watch glass has also been replaced too. Resetting has been perfectly fine and buttons are not sticky at all.
`
If you need to see the movement, please let me drop me an email, as this is a 6138B 21 jewel caliber.
`
Looking to sell this beautiful piece at USD 1,080 (inclusive of worldwide delivery with tracking). Paypal is fine too.
`

-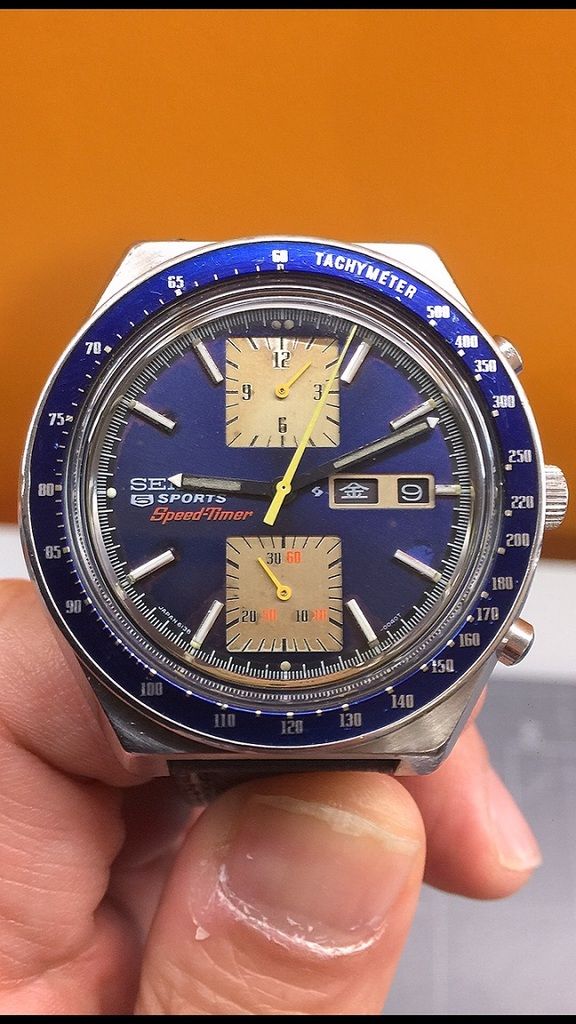 -


-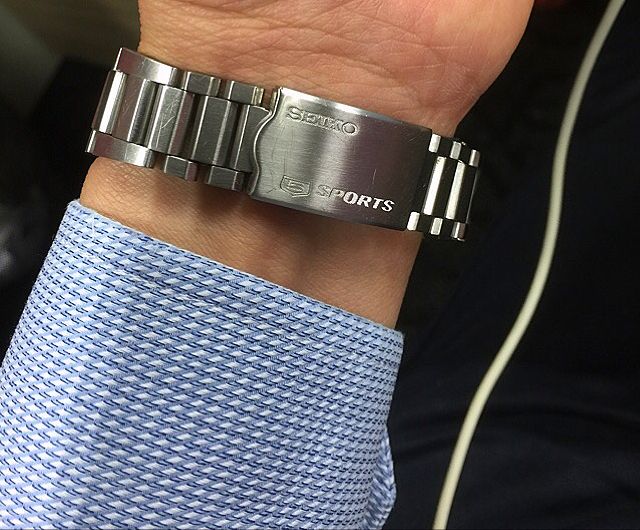 -


-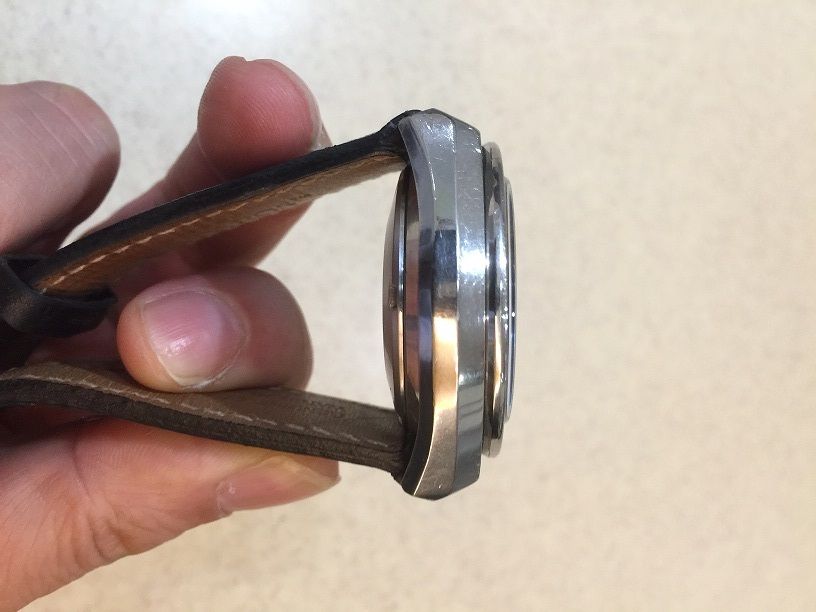 THANK YOU CHRONOTRADER FOR THE SPACE.