FS: Assorted Original Vintage ROLEX/TUDOR Bands & Clasps..
Err...here is selling these ASSORTED Original Vintage Rolex, Tudor bands n Clasps..
AA. Vintage Buckle Clasps in Excellent conditions , date stamps from '65, '66, '67, '69:
Selling price for each, USD 350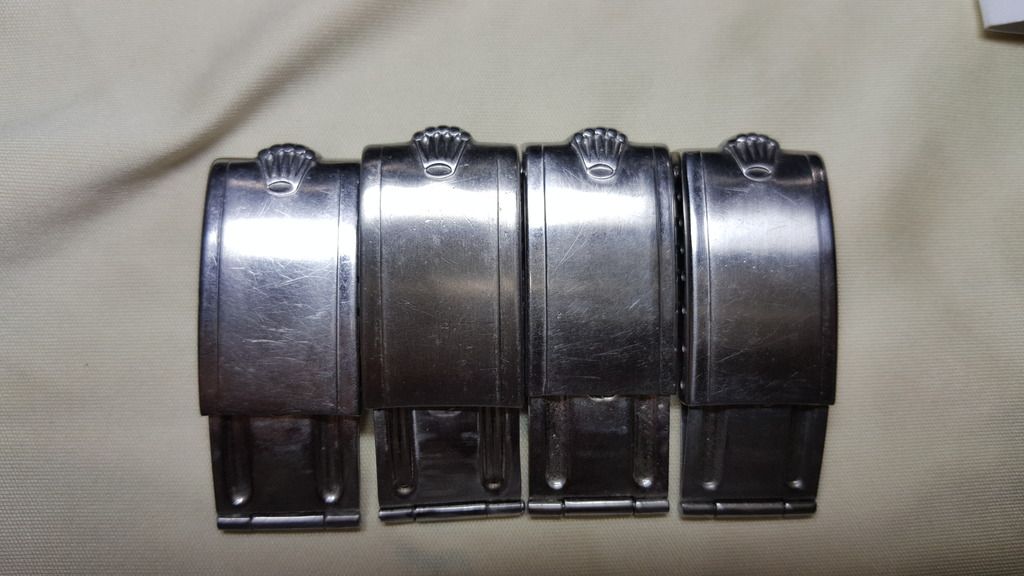 BB. 2 Lengths NOS TUDOR 7836 folded links with EL 380B, Date stamp RS 2010,
Full length 13 links,
Selling Price for each, USD 600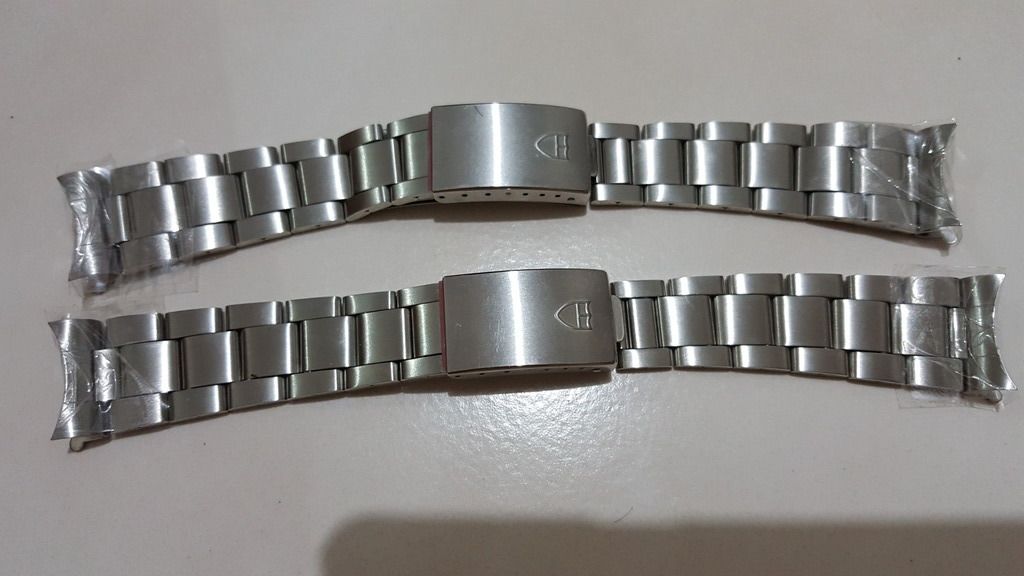 CC: Vintage 7836/380EL, 11 folded links, No Date Stamp(common to 1973~75)
pic shows max stretch, scratches n dents minimal, Selling price USD 650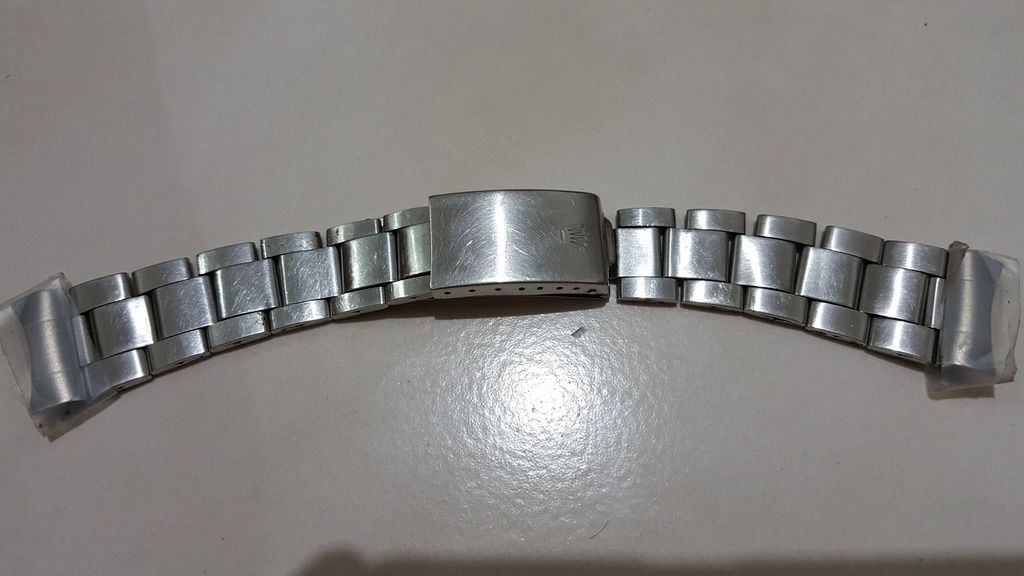 DD: Vintage 19mm 7205 riveted band with 57 EL,
Date Stamp '63, 11 links minimal stretch,
Very good conditions, Not a rebuilt band.
Selling price, USD 500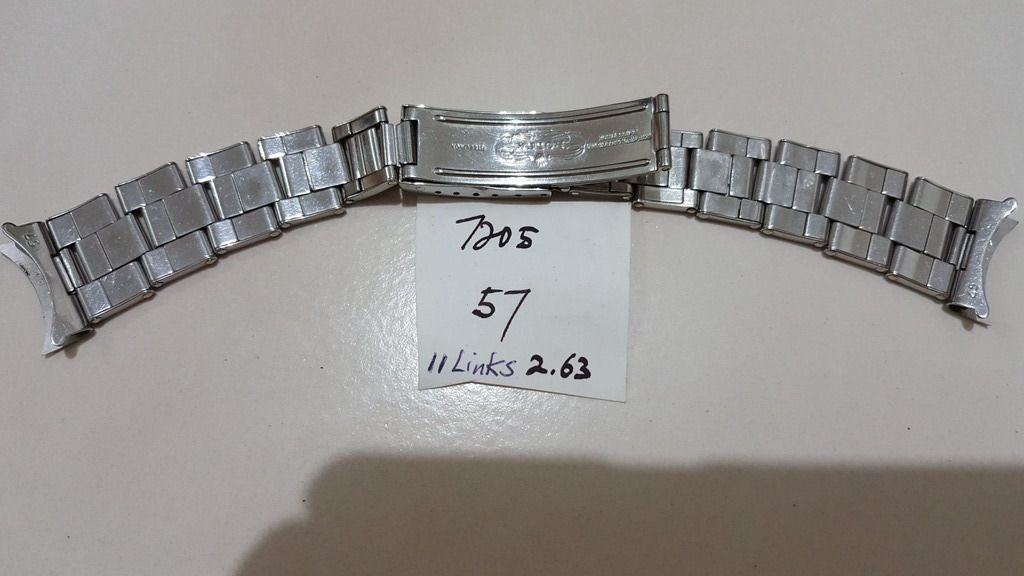 EE: The band for sale is on the TOP side of pic showing,
Vintage 19mm 6635 riveted expandable band, with EL 57,
Date stamped 2/68, 12 links still tight,
Not a rebuilt band...very good conditions.
Selling price $450
***NOTE: The bottom of pic showing 6635/Straight ELs band is SOLD***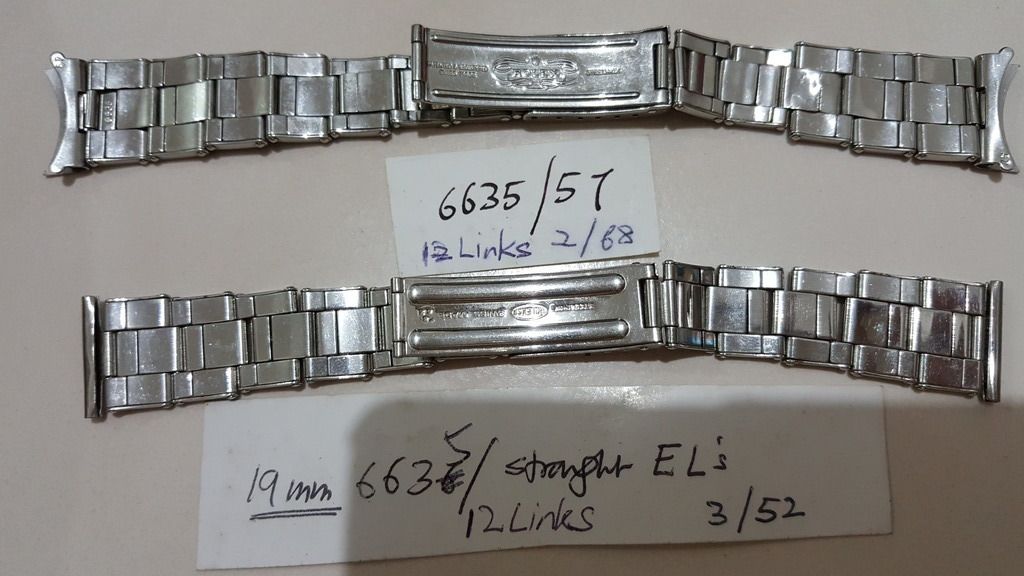 FF: TOP side of pic, Vintage 93150/580, 10 Solid Oyster links+Diver Extension,
Date Stamp P6 1991, used with some minor scratches, very negligible stretch, for 16550 Exp II, 16750, 16760, 1680, 16800/168000 etc.
Selling price for each, USD 600 o.b.o.
NOTE: ***SOLD*** BOTTOM side of pic, 93150/501B, 10 Solid Oyster links+Diver Extension,
Date Stamp EO8 2007, minor scratches from poor storage, no stretch.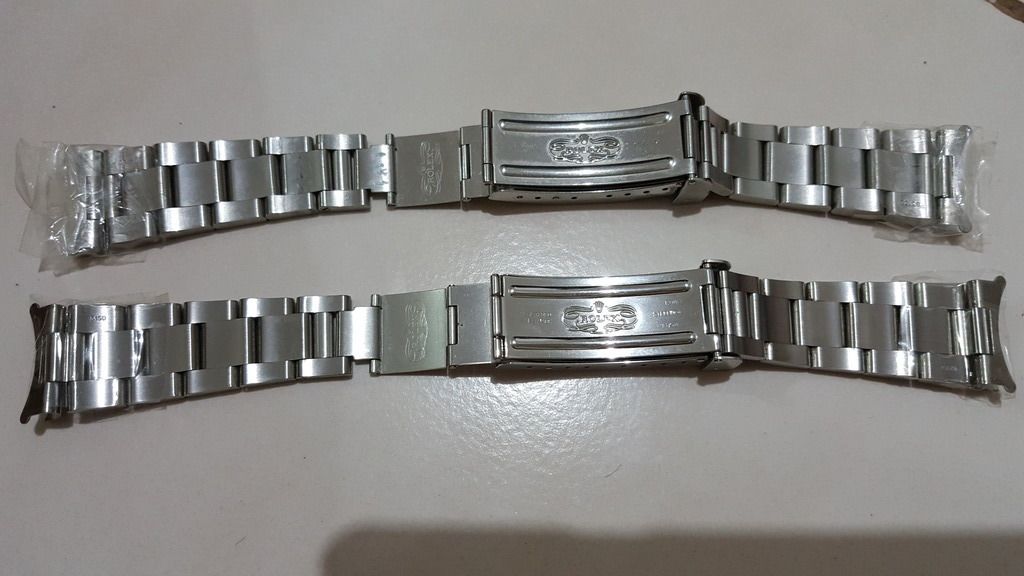 ***The TOP piece Oval Links Jubilee bracelet, with 55 ELs, Date '66 is SOLD***
***STILL AVAILABLE...The BOTTOM piece of pic, Date stamped '63***
GG: Vintage Oval Links Jubilee bracelets, with 55 ELs, Date stamp'63
Selling price USD 400 o.b.o.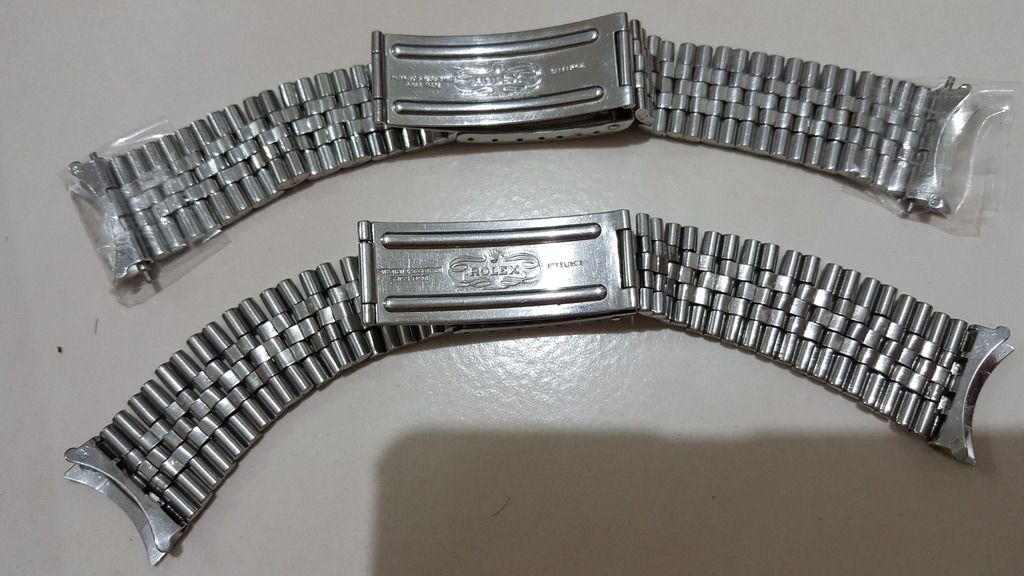 Listed pics are showing maximum stretch of bands..
More pictures available and can be sent by email or via Whatsapp.
Selling price is inclusive of Shipping by FEDEX but excludes insurance.
Return NOT accepted as Items listed are fragile...Sorry.
USD payment by wire transfer or by PayPal + Fees
Thanks very much for looking...
Thanks very much Chronocentric for the space...
Best regards
Orchi.
Whatsapp would be fine as well.
Cell phone(Malaysia): +6016 328 0244 Or +60162642444 Or +62 823 2244 2244