Hi, cause reduction of large collection for sale a chronograph ROLLER'S, caliber 7765 manual with date quickset (date is roulette, red and black).
Functions of 7765 are a continuing seconds on subdial at 9 and 30 minute counter at 12. This movement was used even in CWC militar chrongraphs.
Case and cover in stainless steel show signs of age, mineral glass without scratches. Crown has a ding. Dial and hands are perfect.
The watch runs and keeps good time. But sometimes stops. The crono function (although start, stop and reset functioning properly) sometimes stops the watch.
Obiouvsly needs a service, for this reason:
I ask 200€ plus shipping. Wristwatch is located here in Italy.
I am a collector, not a commercial seller, so I cannot give any guarantee except as described. Wristwatch as far as I know is fully functional and keeps good time. Remember, it is a over 40 years old!
I am "asquinet" on ebay and on many wristwatches forum. Feel free to ask any further picts or info.
You can contact me on asquinet@gmail.com or viber, telegram, whatsapp at +39 3477978464. Thanks for visiting!
[URL=http://s1230.photobucket.com/user/asquinet/media/Mobile%20Uploads/IMG_20170224_182709_zpsmzzhstzh.jpg.html]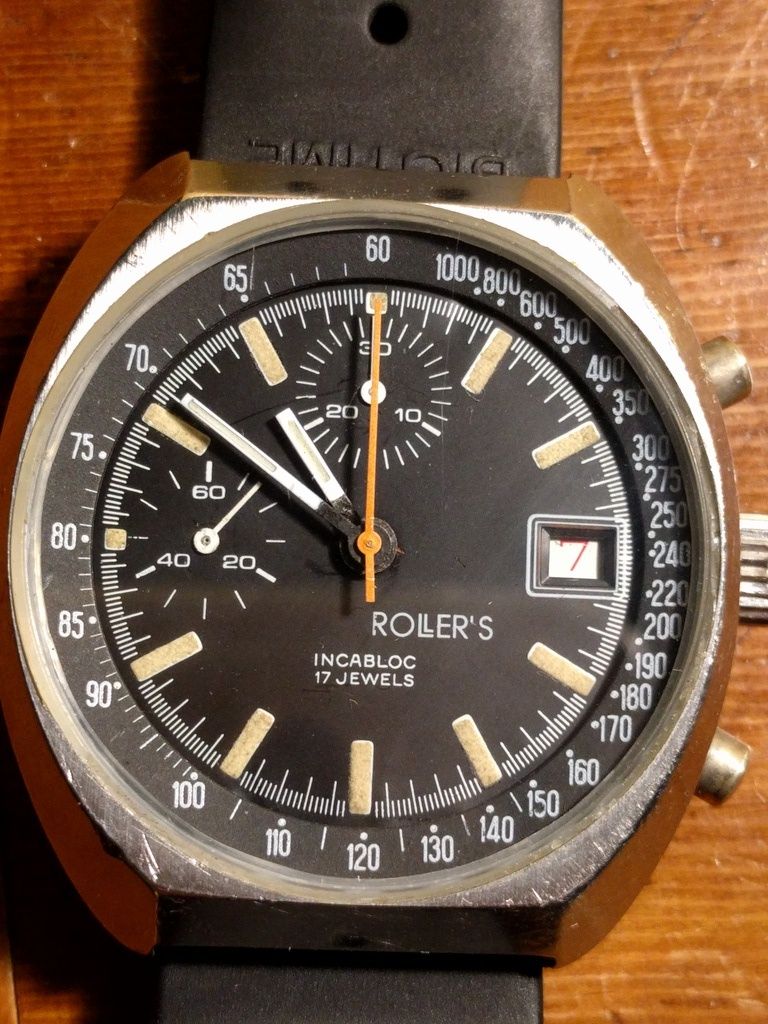 [/URL]
[URL=http://s1230.photobucket.com/user/asquinet/media/Mobile%20Uploads/IMG_20170224_182716_zpsqkd2gik1.jpg.html]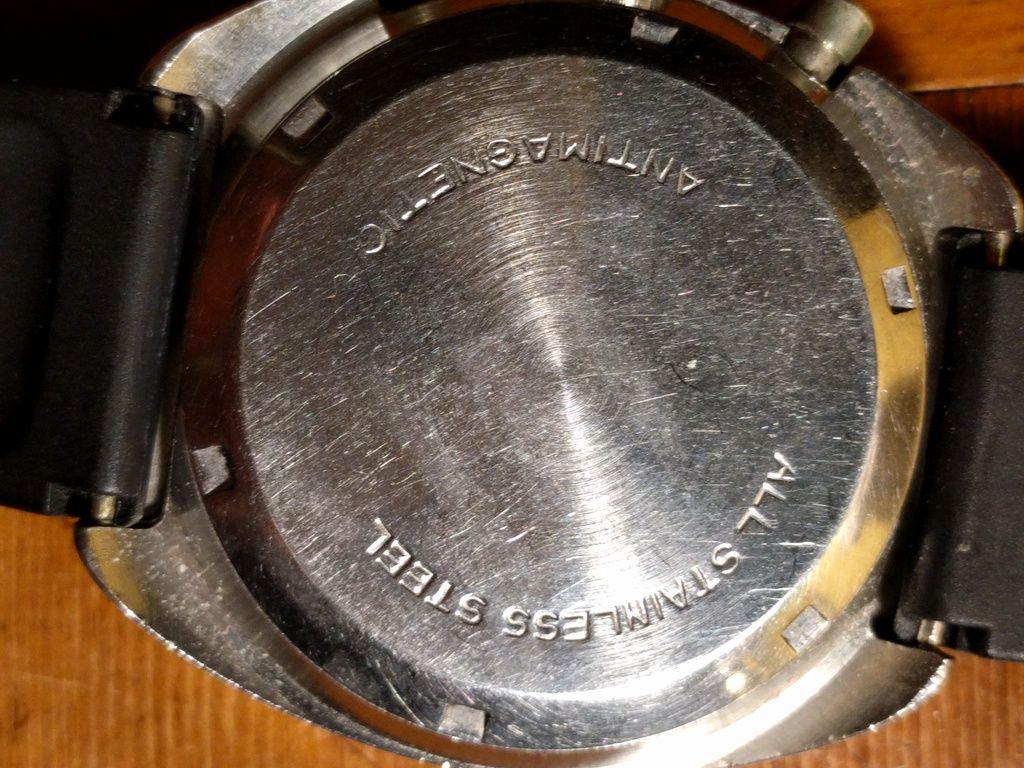 [/URL]
[URL=http://s1230.photobucket.com/user/asquinet/media/Mobile%20Uploads/IMG_20170224_182729_zpsrs0vryqm.jpg.html]
[/URL]
[URL=http://s1230.photobucket.com/user/asquinet/media/Mobile%20Uploads/IMG_20170224_182721_zpsmm9kvzka.jpg.html]
[/URL]
[URL=http://s1230.photobucket.com/user/asquinet/media/Mobile%20Uploads/IMG_20170224_182755_zpsoft9qzk2.jpg.html]
[/URL]
[URL=http://s1230.photobucket.com/user/asquinet/media/Mobile%20Uploads/IMG_20170224_182845_zpsowt9sh9c.jpg.html]
[/URL]