Re: FS: Seiko SLD005P Depth Master Open to Offers.
: Hi Community:
: This monster does not come by everyday. From my collection
: discontinued in 1999 ,JDM only model that were made in few
: quantities-the original retail was $1,350(hang tag included in
: the package) -selling here in excellent condition Seiko 7K52
: movement SLD005P. Hailed as the world's first Analogue watch
: with depth meter, this one is close to new condition. Comes with
: original box and both the original bracelet(4 holes left to
: adjust) and rubber strap with the buckle marked/stamped 'Seiko'
: plus the current brown leather strap currently on the watch.
: Also has the original compass and strap change tool.Still has
: the blue sticker on the caseback.Worn sparingly.Bracelet fits my
: about 6.5" give or take wrist with two(2) spare links.
: -For US Buyers only
: -Payment thru USPS Money Order or Wire Transfer
: -Shipping either by USPS or UPS
: -Accepted offer is net to me so shipping and insurance costs are
: extra
: Please don't hesitate to reach out for any question.
: Thanks Chrono Trader for space.
:
:

:
:

:
:

:
: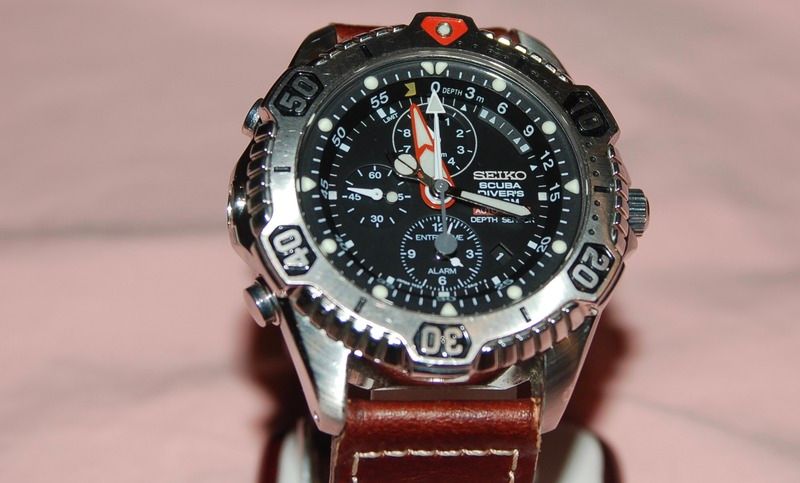 Bump please. Thanks.