Decided to move these on as I dont have the time to see these projects through to completion. Perhaps someone else can make use of them as they are no use to anyone sitting in my parts drawer.
1. Uni Compax - 1940s. Needs a service and plexi. Not running
2. Pole Router - has a brown dial and a bumper movement. Case back is jammed shut and will not open. Again, a non-runner
3. Uni Sonic - needs a plexi and service. I have the crown somewhere. Not running.
Looking for £1100 for all three watches shipped by Royal Mail tracked mail worldwide service. I have priced these at what they cost me to buy.
Insurance at buyer's expense if needed.
Thanks for the space Jeff.
[URL=http://s1257.photobucket.com/user/The_Loon/media/3085701B-730F-4CFE-AD3D-3EA44F780A5A_zpsmc2yyjvn.jpg.html]
[/URL]
[URL=http://s1257.photobucket.com/user/The_Loon/media/54A87AF3-624E-44F0-89D1-D2155E349976_zpsh0tcfehp.jpg.html]
[/URL]
[URL=http://s1257.photobucket.com/user/The_Loon/media/E89C2E35-5B95-4C62-9120-2E50D6DBDA0E_zps91ofxsua.jpg.html]
[/URL]
[URL=http://s1257.photobucket.com/user/The_Loon/media/9937009C-9F93-4F5A-BCF2-506278A2B9EA_zpsyyo4hiin.jpg.html]
[/URL]
[URL=http://s1257.photobucket.com/user/The_Loon/media/B8E5DEF3-6A91-407C-ADC0-4B119A7ABD36_zpshlrm4hpz.jpg.html]
[/URL]
[URL=http://s1257.photobucket.com/user/The_Loon/media/5ECE7E25-212F-42C5-9DFF-A215455490D9_zpsulgbhgfh.jpg.html]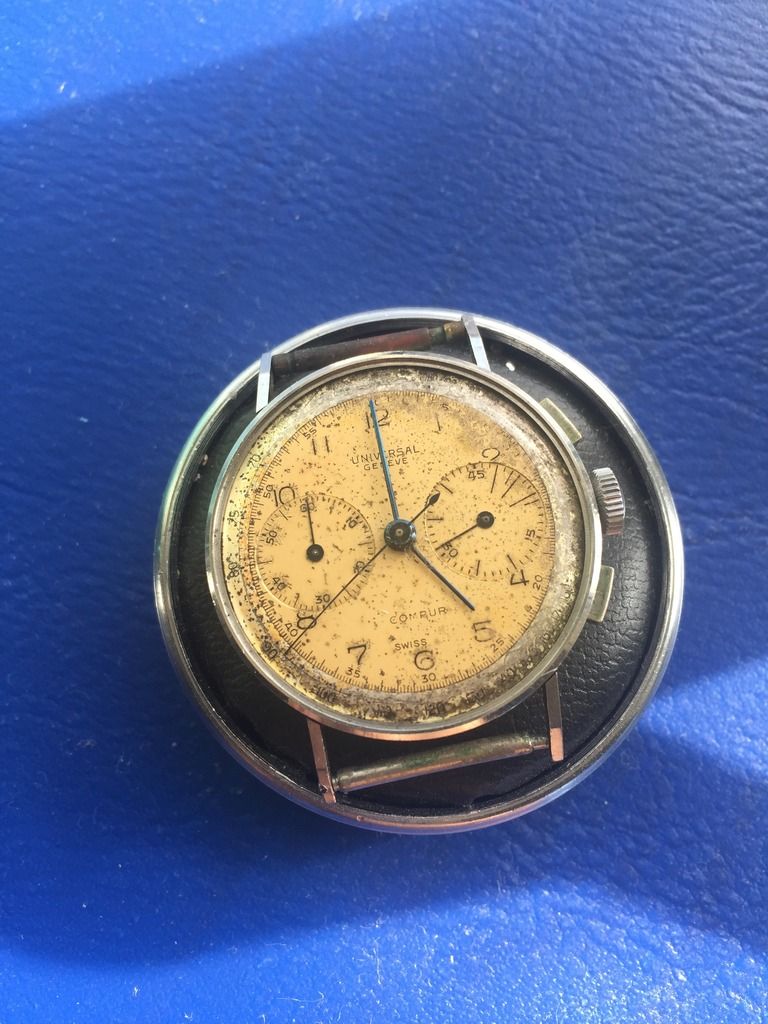 [/URL]