Picture this original 1960s/70s leather rally band on your red Heuer Silverstone.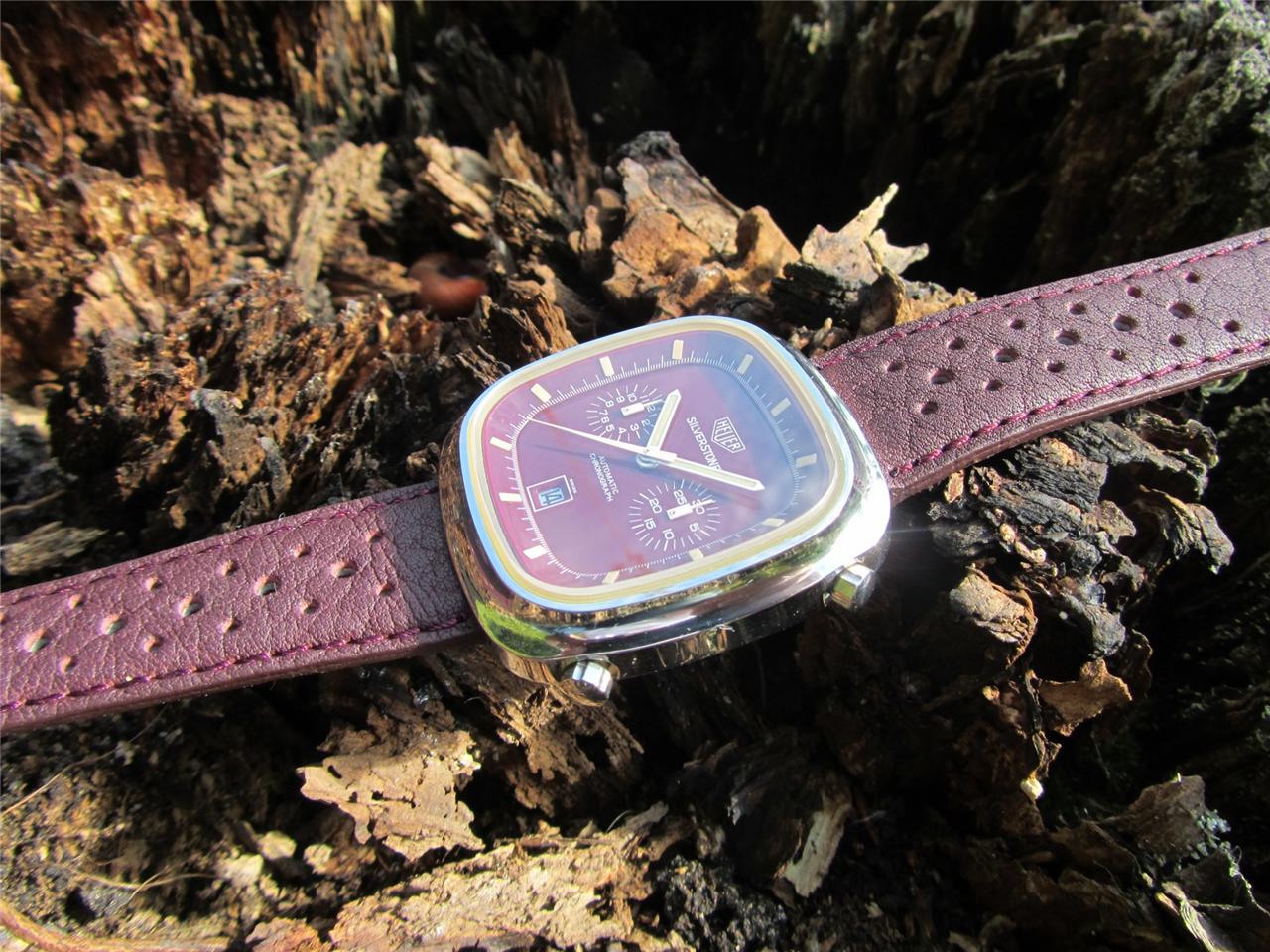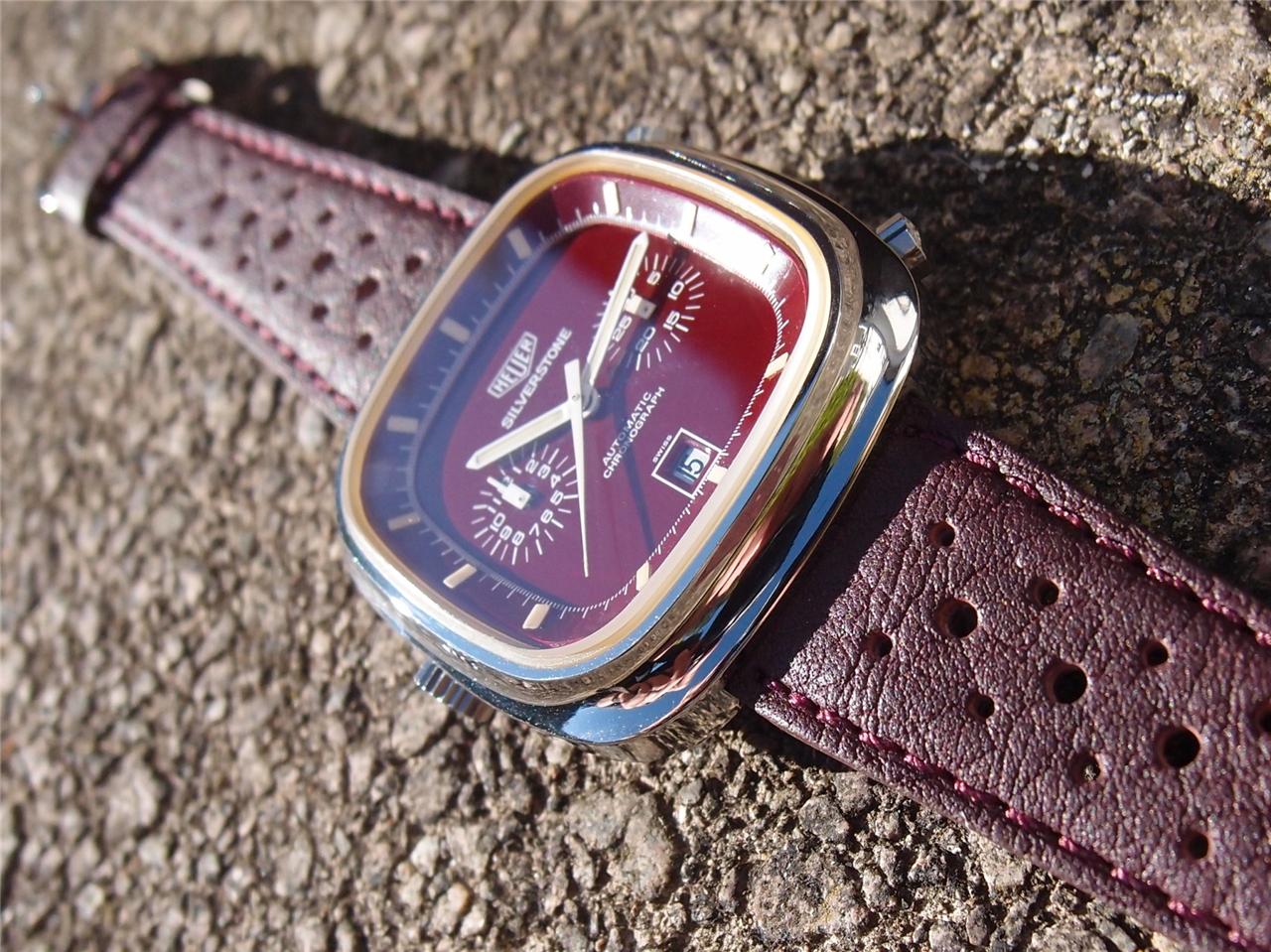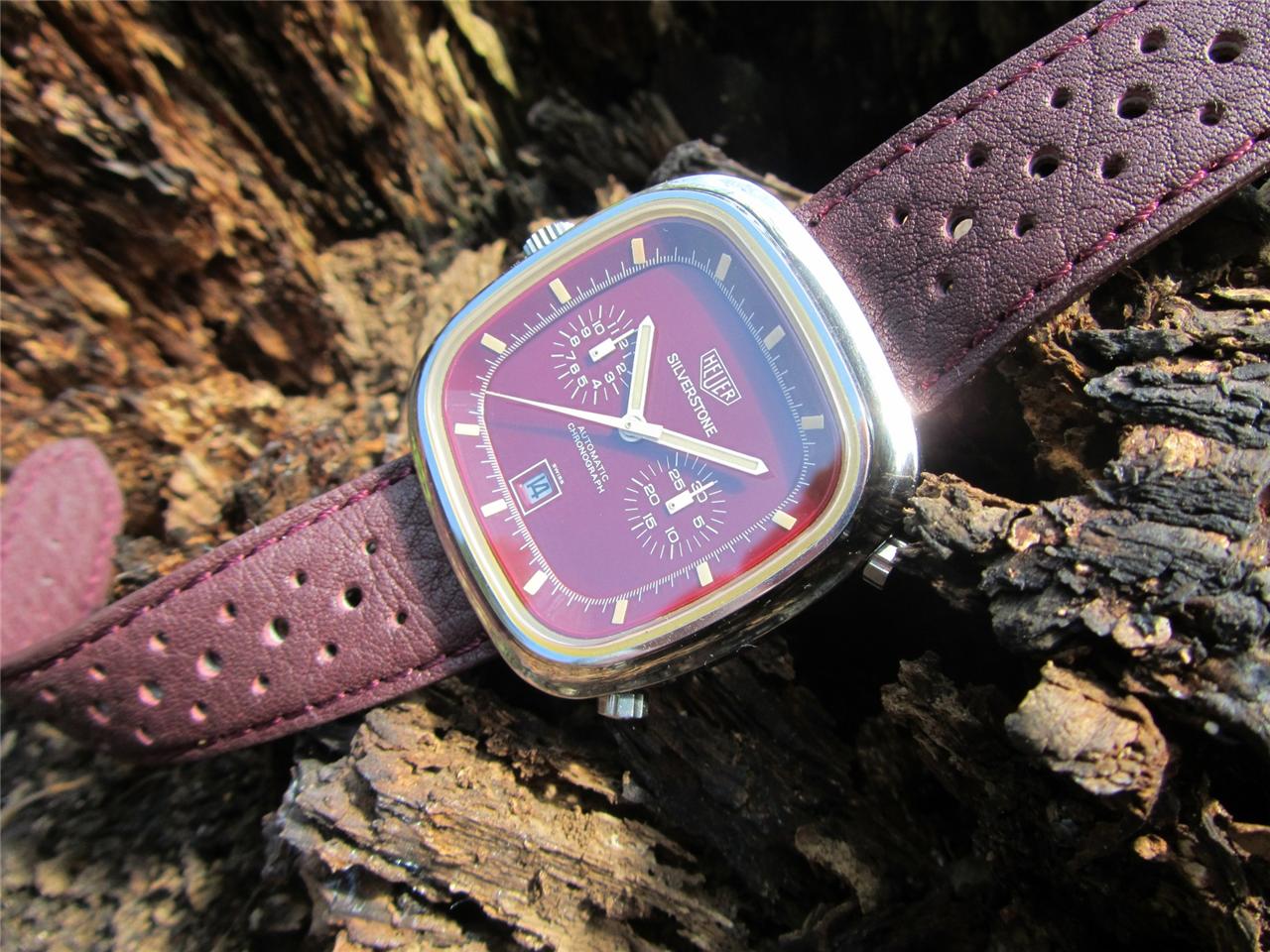 Rare color rally band to find in 22mm, much less in a New Old Stock vintage band that is an appropriate band to put on your Heuer. I would say the color really complements the red Silverstone, rather than matches it. Very comfortable soft calf leather band that has an excellent Corfam-like texture. Completely unsigned strap. Band is 16mm at the buckle end to take your original Heuer buckle or I can fit this with an unsigned steel buckle.
Set this aside with your Heuer Silverstone in your collection to greatly increase its value or use this band as your everyday strap. Fully stitched with matching stitching for durability. In mint NOS condition. Standard length strap of 7 1/2 inches long (19.4cm). Metric measurement of the individual pieces is 116/77. The thickness goes from 3.0mm at the tail to 3.7mm where the band meets the watch.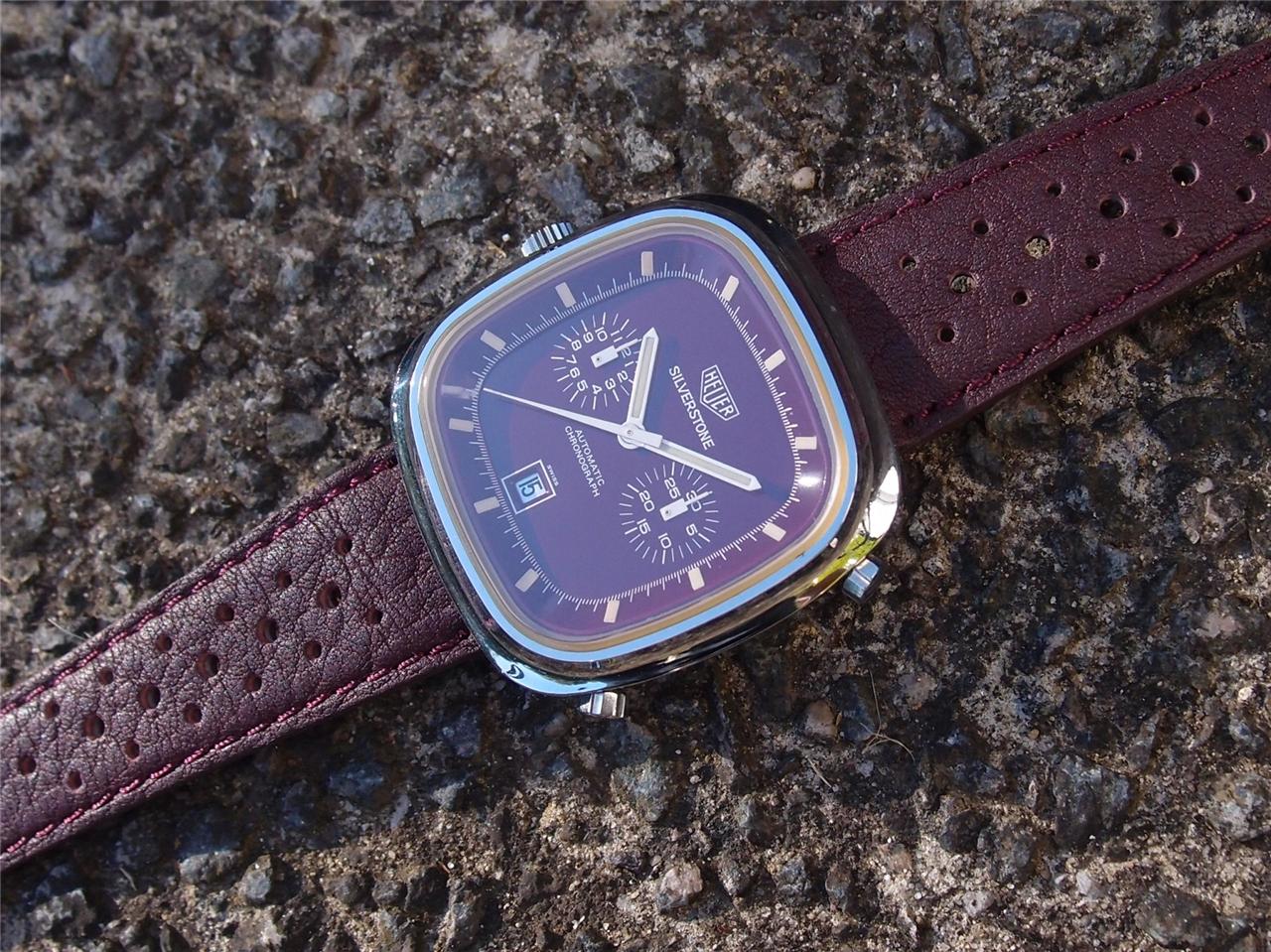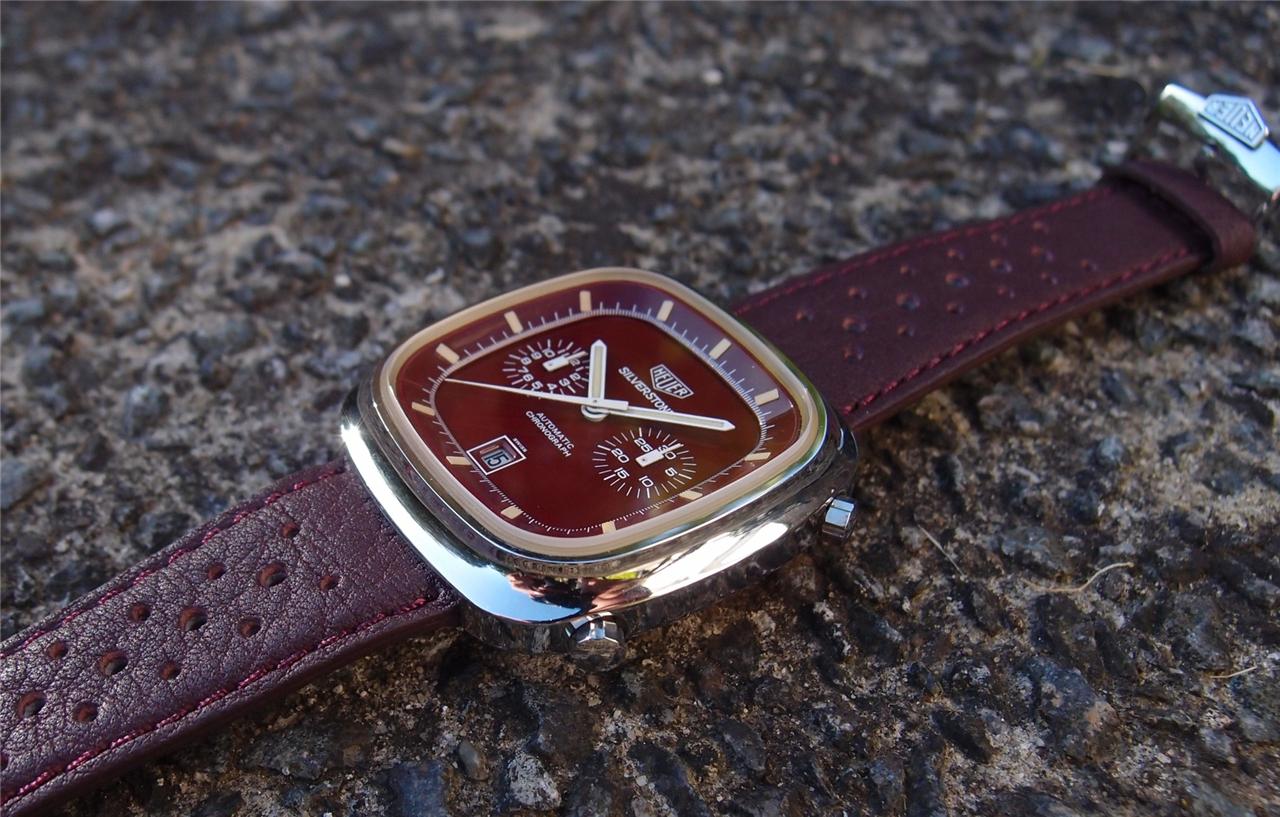 Price is $225 or $350 with a Heuer steel reissue buckle fitted. Supply is limited.
U.S. shipping is $6.99. International shipping is $34.99 for any number of straps bought at the same time or $59.99 for faster EMS shipping.
PAYPAL or EMAIL billmahoney@aol.com
I have many references here. Thanks and regards – Bill Mahoney (Squinky)
At Squinky.com I also have many Tropic Swiss vintage dive bands and NSA Swiss bracelets.