Haven't we already accused this "seller" as a scammer and he has not responded or reputed the accusation? BEWARE
: For sale is a beautiful 100% authentic and original 18K gold Rolex
: Submariner model 16618 X serial with deep blue tritium dial with
: matching tritium hands and tritium pearl. The watch is in great
: condition with minor hair line marks on the band and some wear
: on the bezel as pictured. Keeps accurate time. Watch was not
: recently serviced. It comes complete with box and papers stamped
: in the UK in 1997.
: Asking Price $9500
: Wire Transfer Only
: Insured FEDEX Shipping Included
: Accept international shipping
: Please email me at machineman501@gmail.com
:
: [URL=http://s1264.photobucket.com/user/sub20121/media/13919_DSC_2339.jpg.html]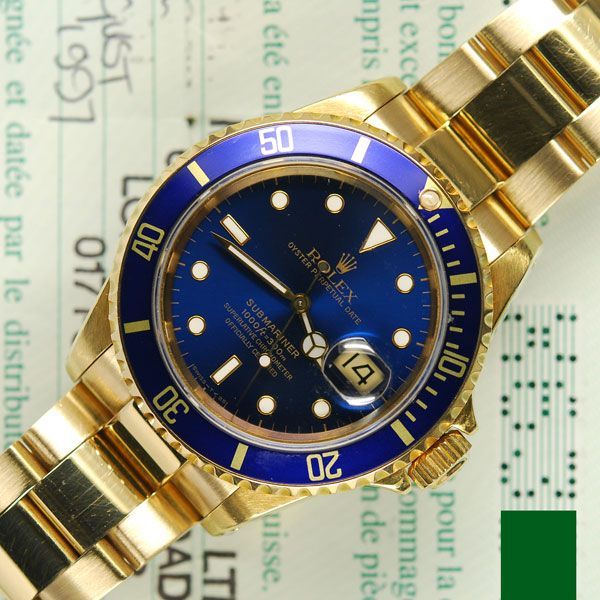 [/URL]
:
: [URL=http://s1264.photobucket.com/user/sub20121/media/13914_DSC_2342.jpg.html]
[/URL]
:
: [URL=http://s1264.photobucket.com/user/sub20121/media/13915_DSC_2343.jpg.html]
[/URL]
:
: [URL=http://s1264.photobucket.com/user/sub20121/media/13913_DSC_2341.jpg.html]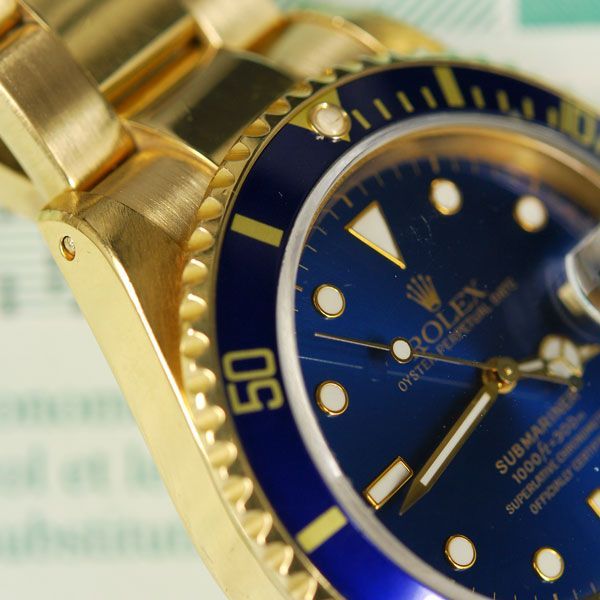 [/URL]
:
: [URL=http://s1264.photobucket.com/user/sub20121/media/13912_DSC_2340.jpg.html]
[/URL]
:
: [URL=http://s1264.photobucket.com/user/sub20121/media/13916_DSC_2344.jpg.html]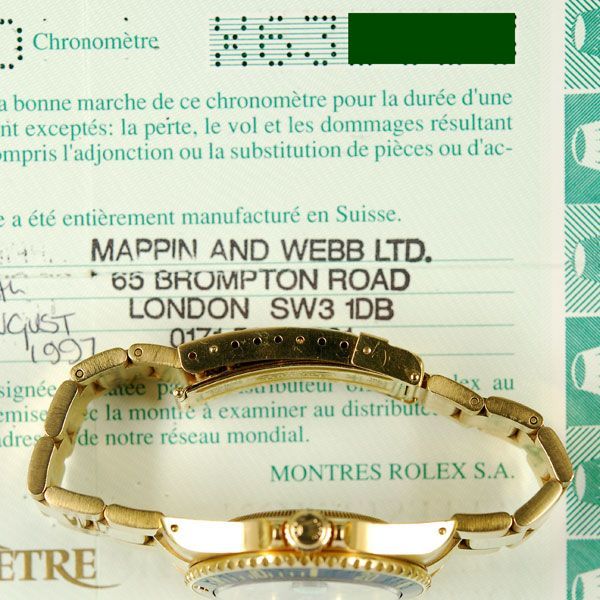 [/URL]
:
: [URL=http://s1264.photobucket.com/user/sub20121/media/13910_DSC_2338.jpg.html]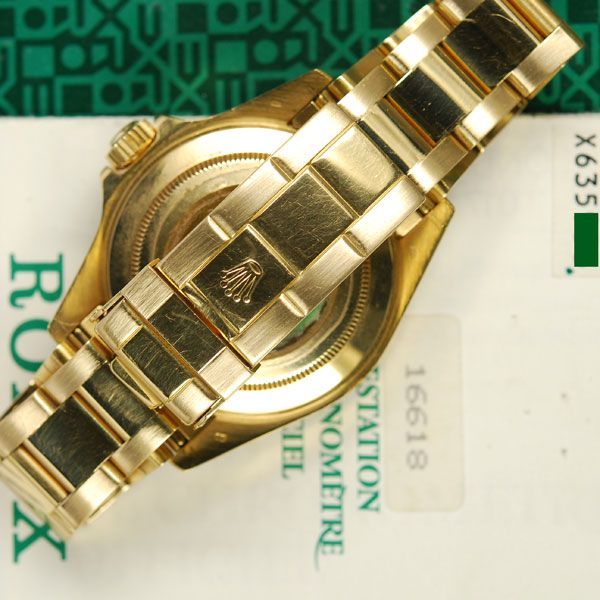 [/URL]
:
: [URL=http://s1264.photobucket.com/user/sub20121/media/13917_DSC_2336.jpg.html]
[/URL]