Very useful BoR end pieces to be able to wear your Beads of Rice band on a Heuer Carrera. Spare 18mm curved Beads of Rice end piece pairs. These end pieces measure 18.15mm wide on my digital calipers, so they should fill out the curved Carrera lugs well. Slight filing might be necessary to improve the fitting with some watches. These are steel New Old Stock rare watch parts from the 1960s/70s. These ends will convert nearly any BoR band with a 3-bead end connection point to an 18mm Beads of Rice band. Standard curved ends fit nearly any 18mm lugs watch with a standard curve. The slots the beads go into are 2.1mm wide, then the spring bar slides through the beads to hold these end pieces on.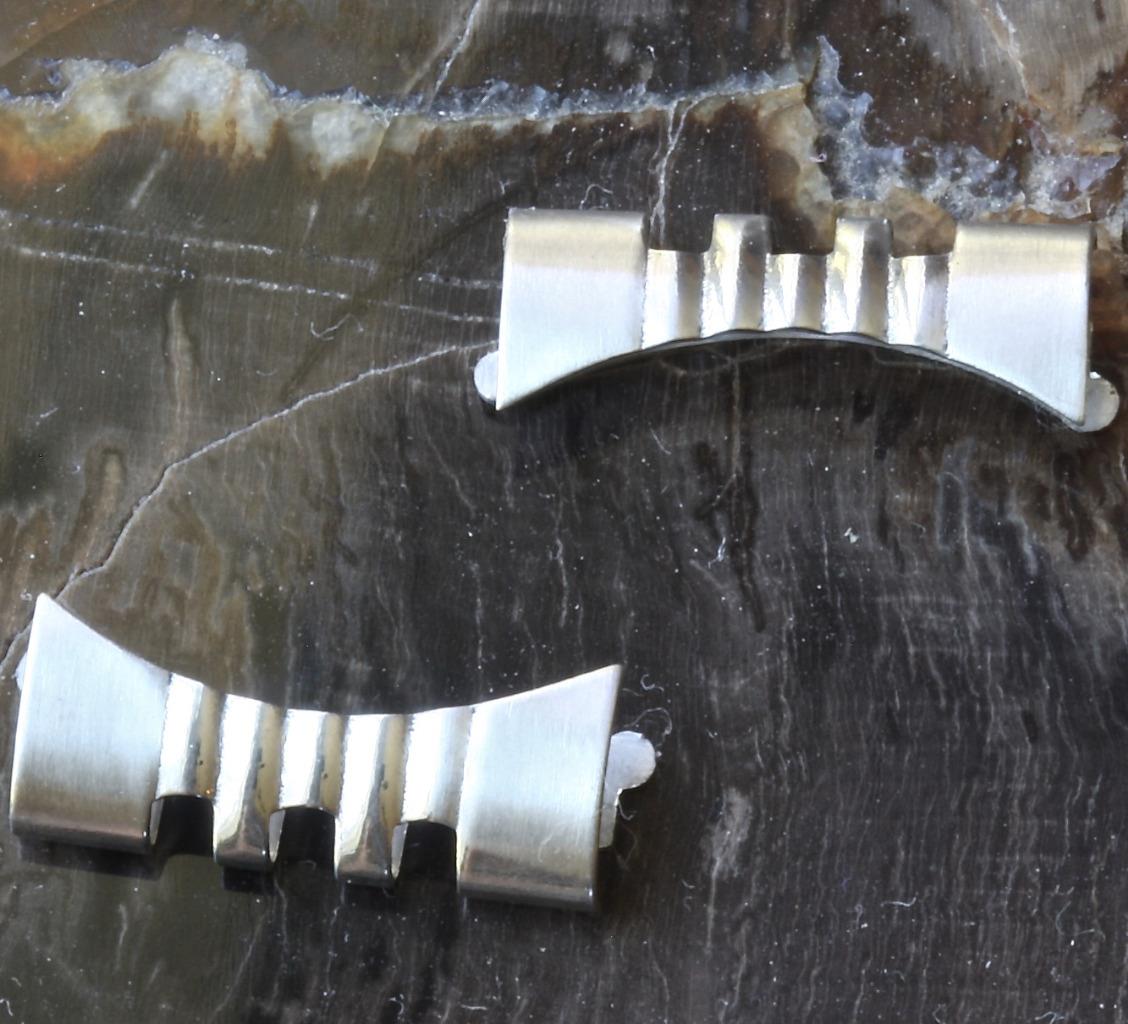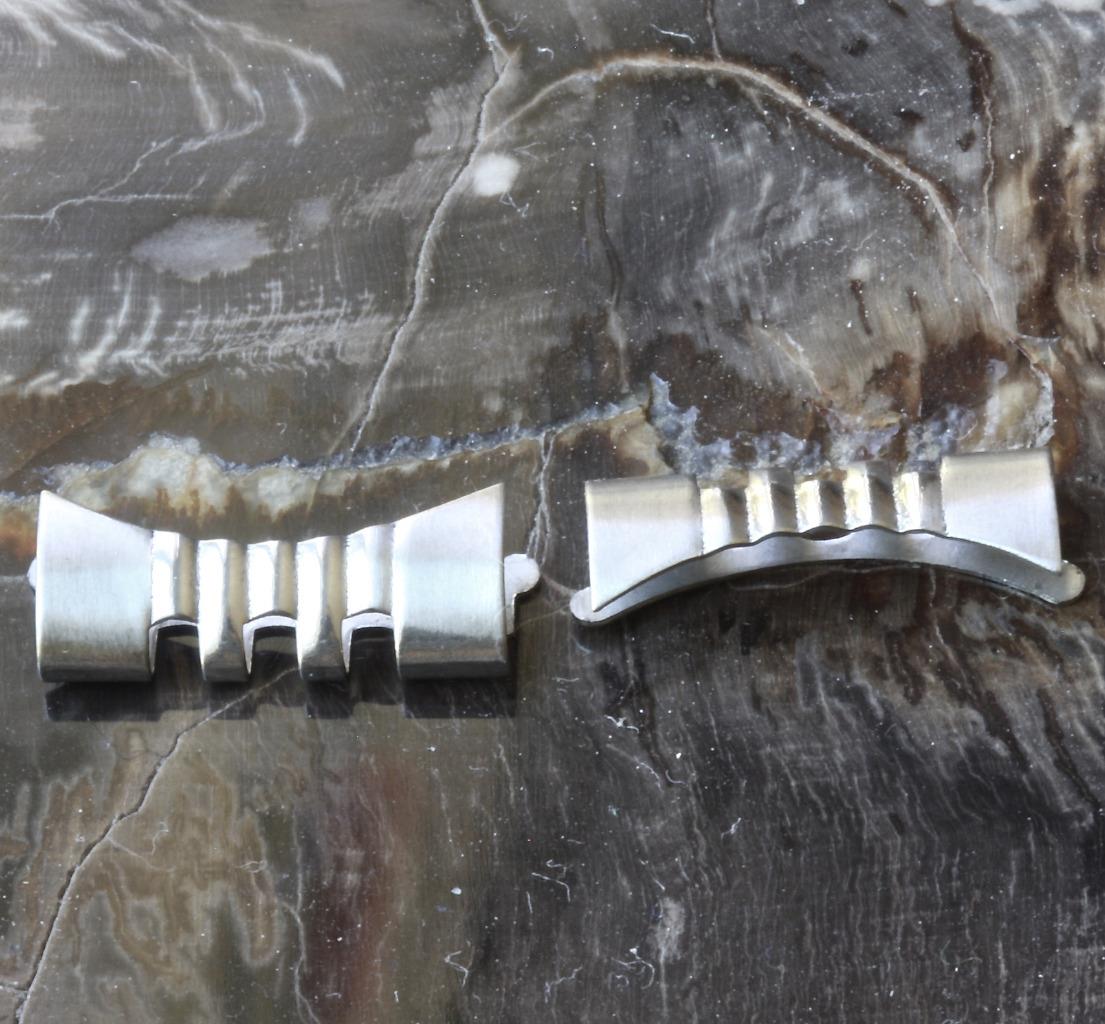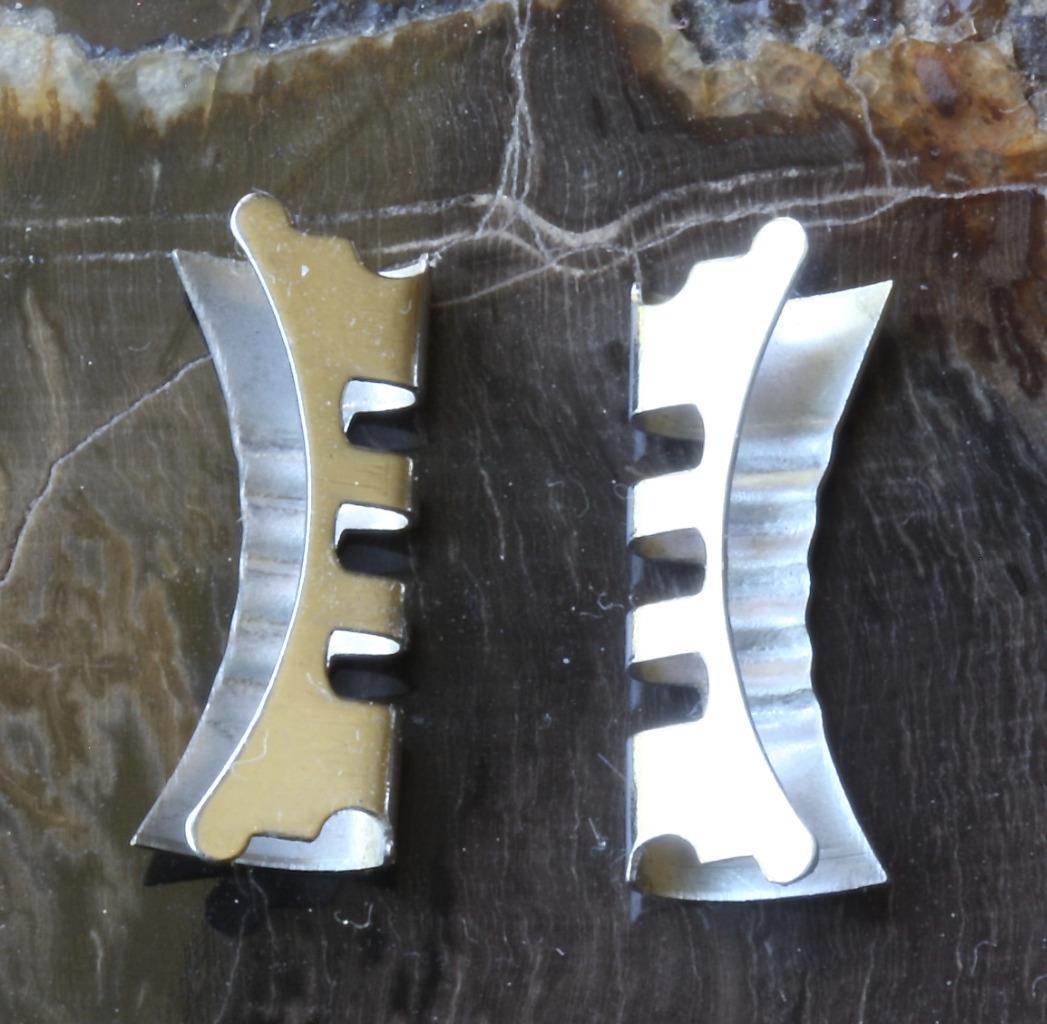 Price is $125 per pair while supply lasts or $95 if you purchase these when you buy another size BoR band from me, so you can use it on two different watches. U.S. shipping/tracking is included. International buyers pay $14.99 shipping fee.
Email questions or Paypal to billmahoney@aol.com
Regards - Bill Mahoney (Squinky)
Squinky.com
I stock many complete Beads of Rice bands at Squinky.com as well as spare links, end pieces and parts for BoRs in 17.3mm 18mm 19mm and 20mm.