Hello everybody!
In order to add some new pieces in to my collection, I am selling this rare piece of triple date manual wind chronograph.
I bought the watch 7 years ago, from a collector.
Watch is from 60-ies, with unusual dimension of the case (38mm) for that period. Cooperation between Gigandet and Wakmann is well known, Gigandet making cases and dials for Wakmann from 50-ies to 1974, when Wakmann ended operations.
It's an original case, movement (Valjoux 72c), dial and hands (some patina is visible at minute hand), no aftermarket parts.
Case has never been polished and have light marks of regular use. There is a scratch od the back case, visible from the picture.
Movement runs great, all functions works as they should.
It is one of most atractive vintage watches, with just right size and you wont get a second chance to find a similar one.
Price is 2.450 € (or Best sensible Offer) , shipping included.
Watch is inside EU, so there is no custom duties for EU countries.
Eventual custom and/or tax costs are responsibility and expence of the buyer.
You can reach me at: alfamabo@yahoo.co.uk
Cheers,
Bores
[URL=http://s1367.photobucket.com/user/alfamabo/media/triple%20date%20chronographs%20valjoux/Gigandet%20Datora%2072c/1_zpsh46mkiqy.jpg.html]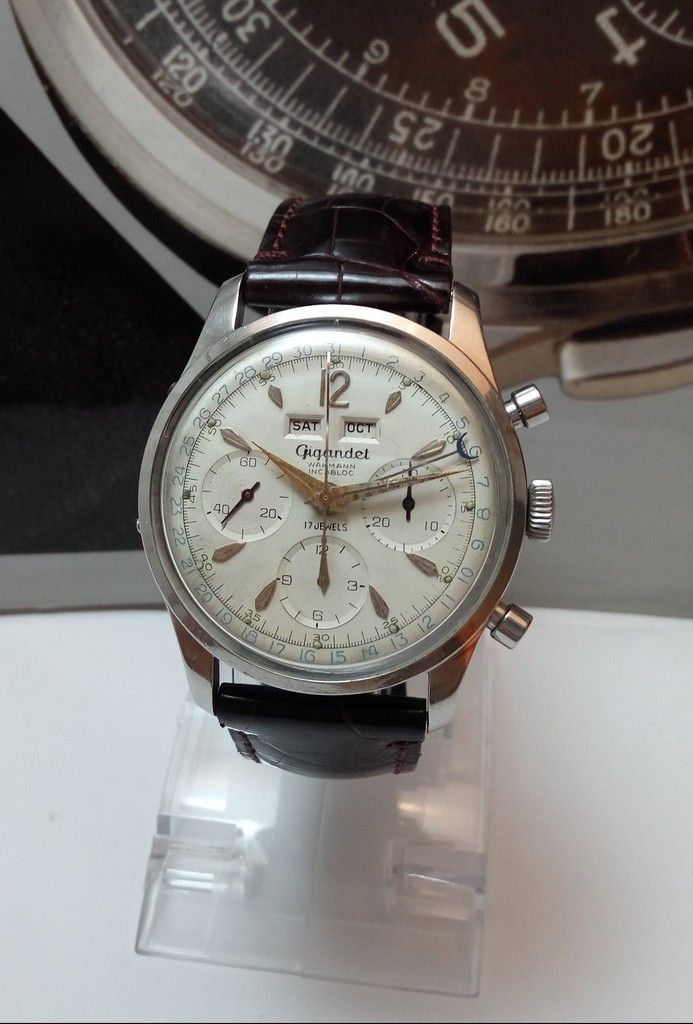 [/URL]
[URL=http://s1367.photobucket.com/user/alfamabo/media/triple%20date%20chronographs%20valjoux/Gigandet%20Datora%2072c/2_zpsbmbpit4f.jpg.html]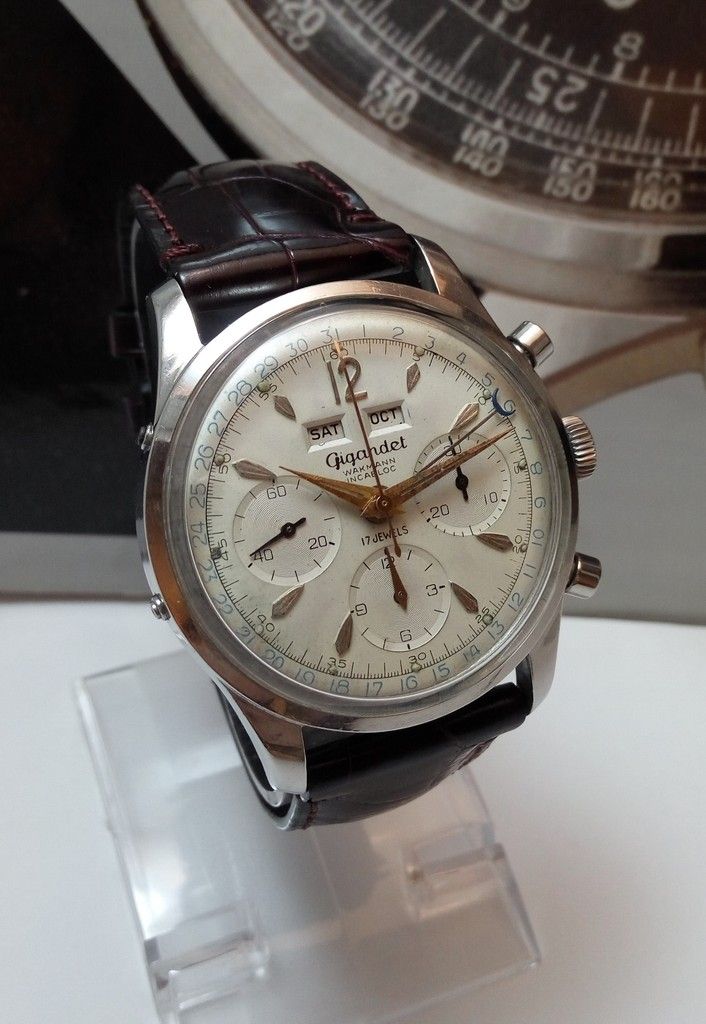 [/URL]
[URL=http://s1367.photobucket.com/user/alfamabo/media/triple%20date%20chronographs%20valjoux/Gigandet%20Datora%2072c/4_zpsviffjodk.jpg.html]
[/URL]
[URL=http://s1367.photobucket.com/user/alfamabo/media/triple%20date%20chronographs%20valjoux/Gigandet%20Datora%2072c/3_zpss9wbvyn0.jpg.html]
[/URL]
[URL=http://s1367.photobucket.com/user/alfamabo/media/triple%20date%20chronographs%20valjoux/Gigandet%20Datora%2072c/5_zpsak8wevnu.jpg.html]
[/URL]
[URL=http://s1367.photobucket.com/user/alfamabo/media/triple%20date%20chronographs%20valjoux/Gigandet%20Datora%2072c/6_zpskhilfzti.jpg.html]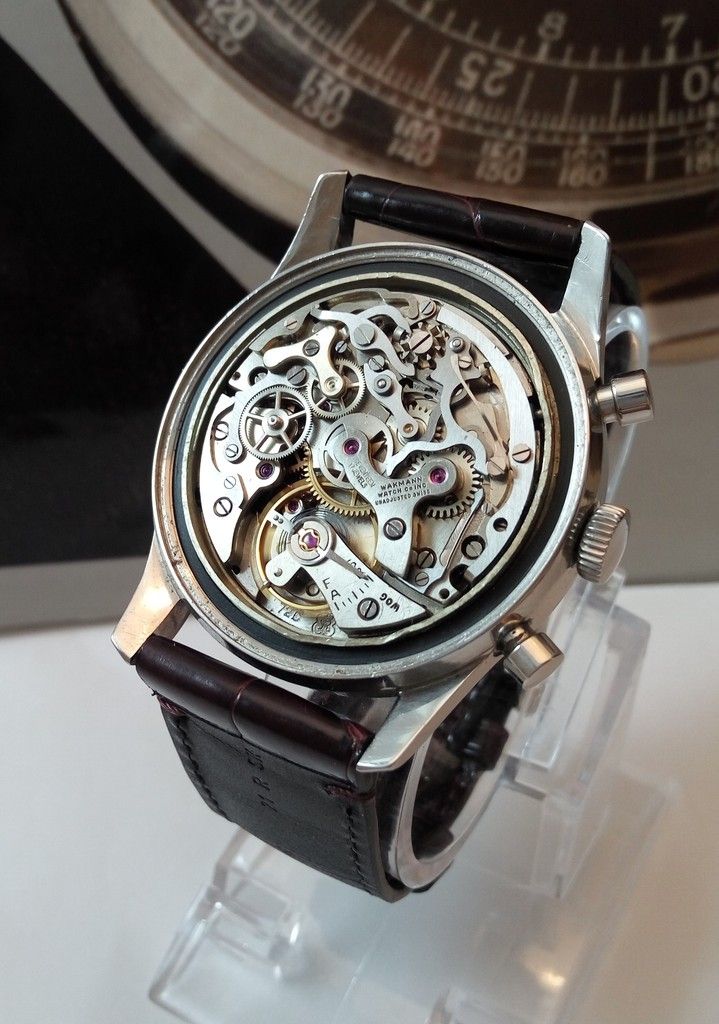 [/URL]
[URL=http://s1367.photobucket.com/user/alfamabo/media/triple%20date%20chronographs%20valjoux/Gigandet%20Datora%2072c/7_zpsagldzoub.jpg.html]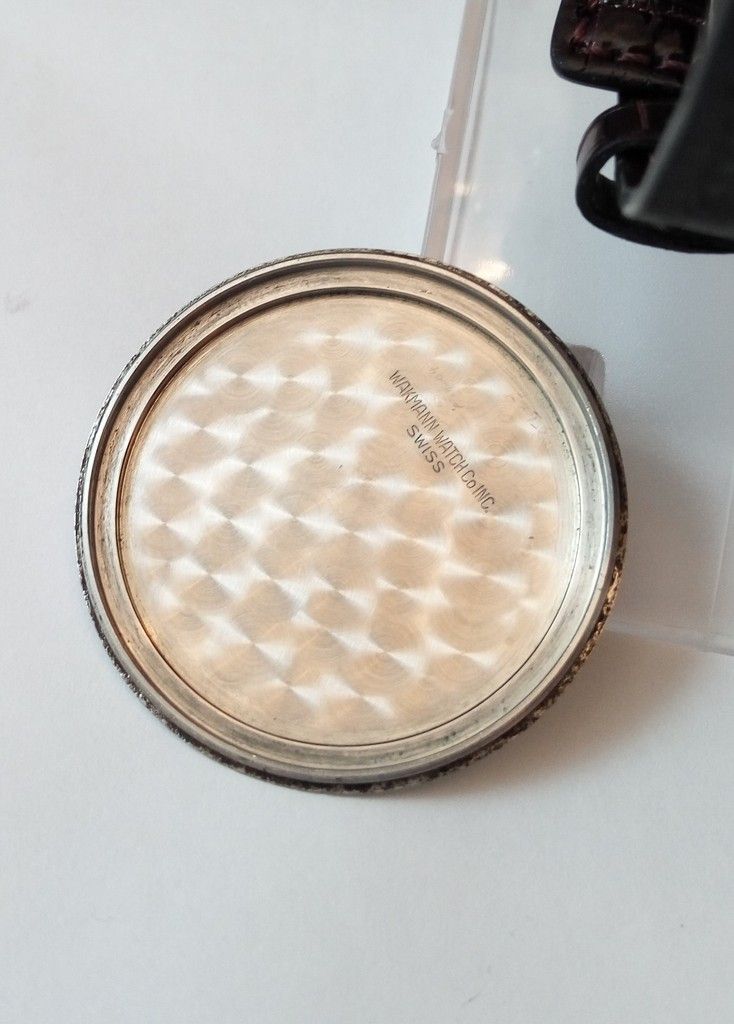 [/URL]