Good Morning,
I am interested in your Heur Bund. How much is your watch, delivered to me in the US?
Thanks
: For sale is a stunning piece of military watch, probably one of the
: nicest Heuer Bund 3 H out there.
: Dial is immaculate, case in very good condition with back marked
: Bundeswehr. Crystal has been replaced, movement runs strong and
: chrono functions are all OK with crisp reset anf flyback
: function.
: Comes with everything mentioned here, including an additional NOS
: bezel and an original NOS NATO strap (also marked), user manual
: and original material receipt from the German forces.
: Am a serious private collector, so there is no surprise to be
: expected. Have successfully sold a couple of pieces here
: previously, Jeff knows me personally and a few other members of
: this distinguished platform as well. My IG account for
: reference: @pravorologi
: I will entertain serious offers, accept bank wire only and ship
: worldwide, at cost.
: Based in Switzerland but can ship from France for EU buyer.
:
:
:
: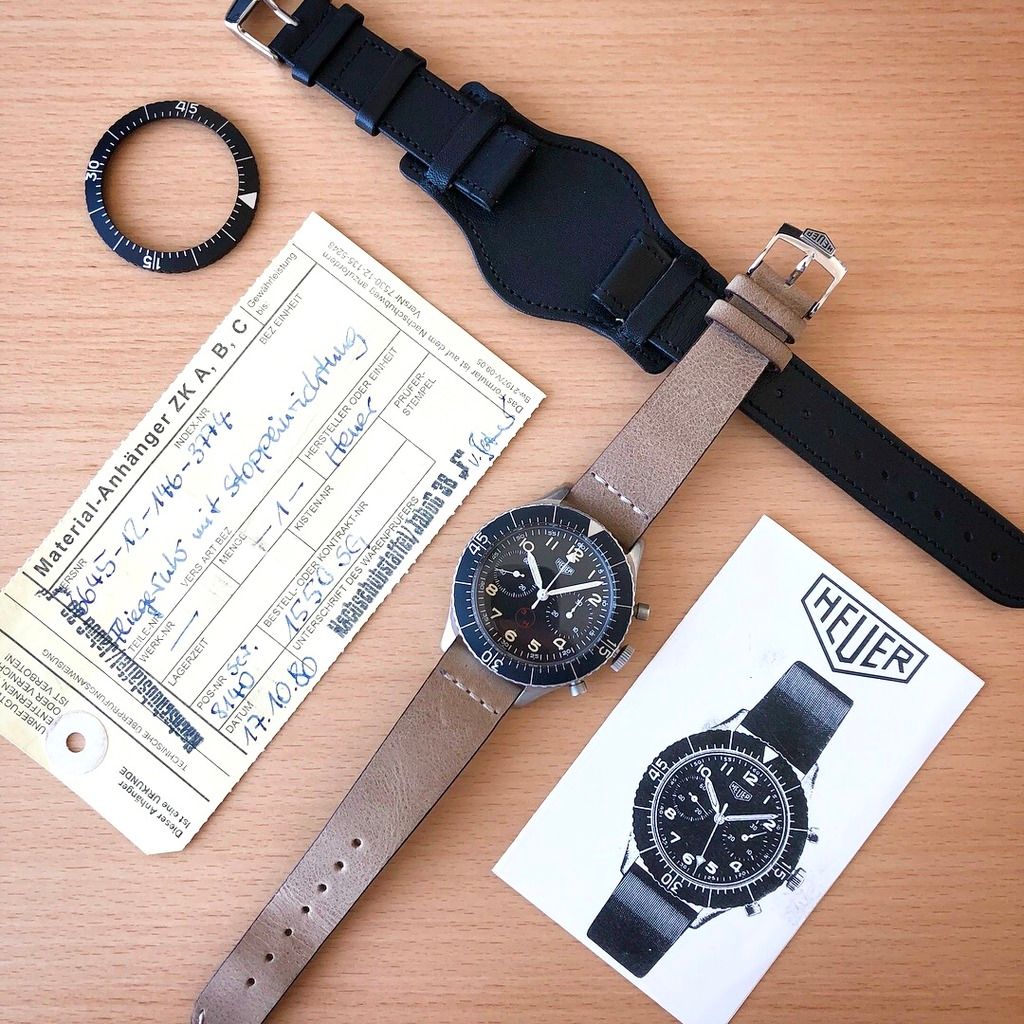 :
: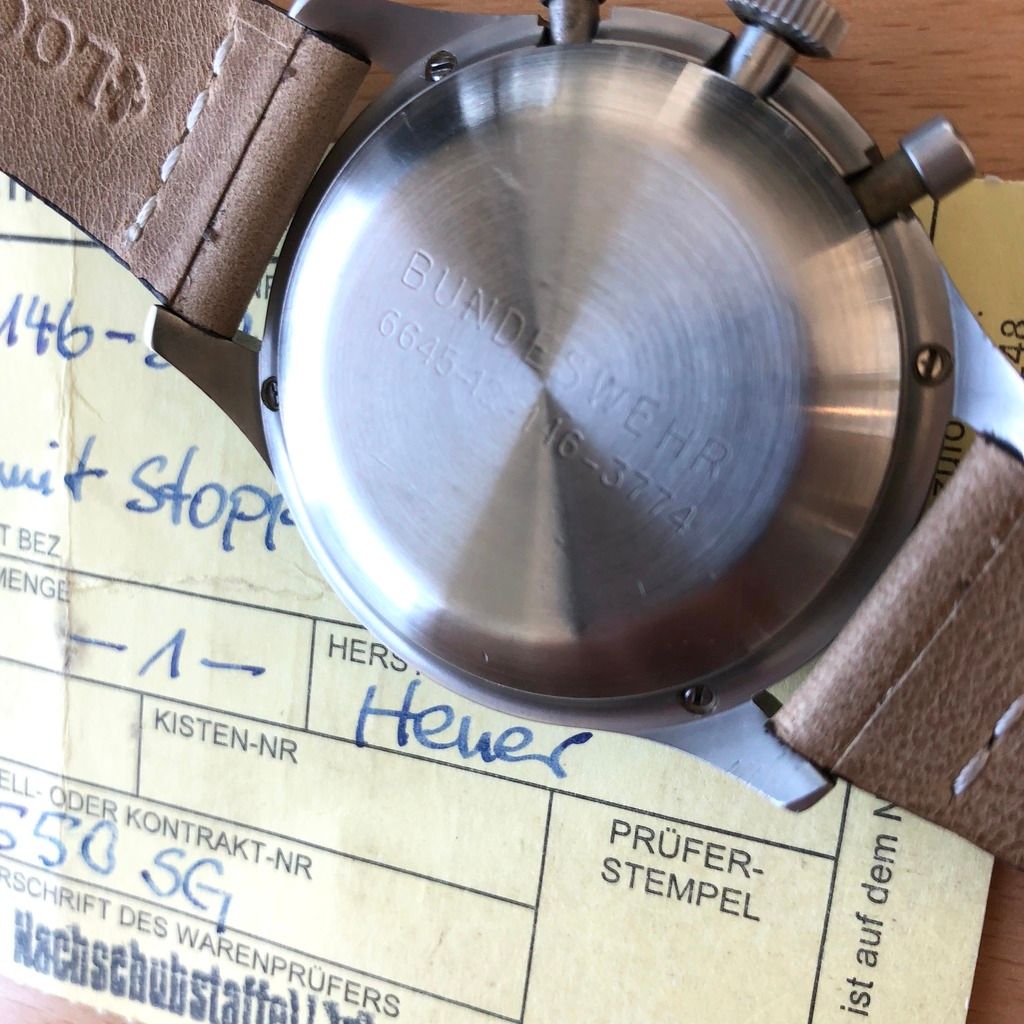 :
:
:
: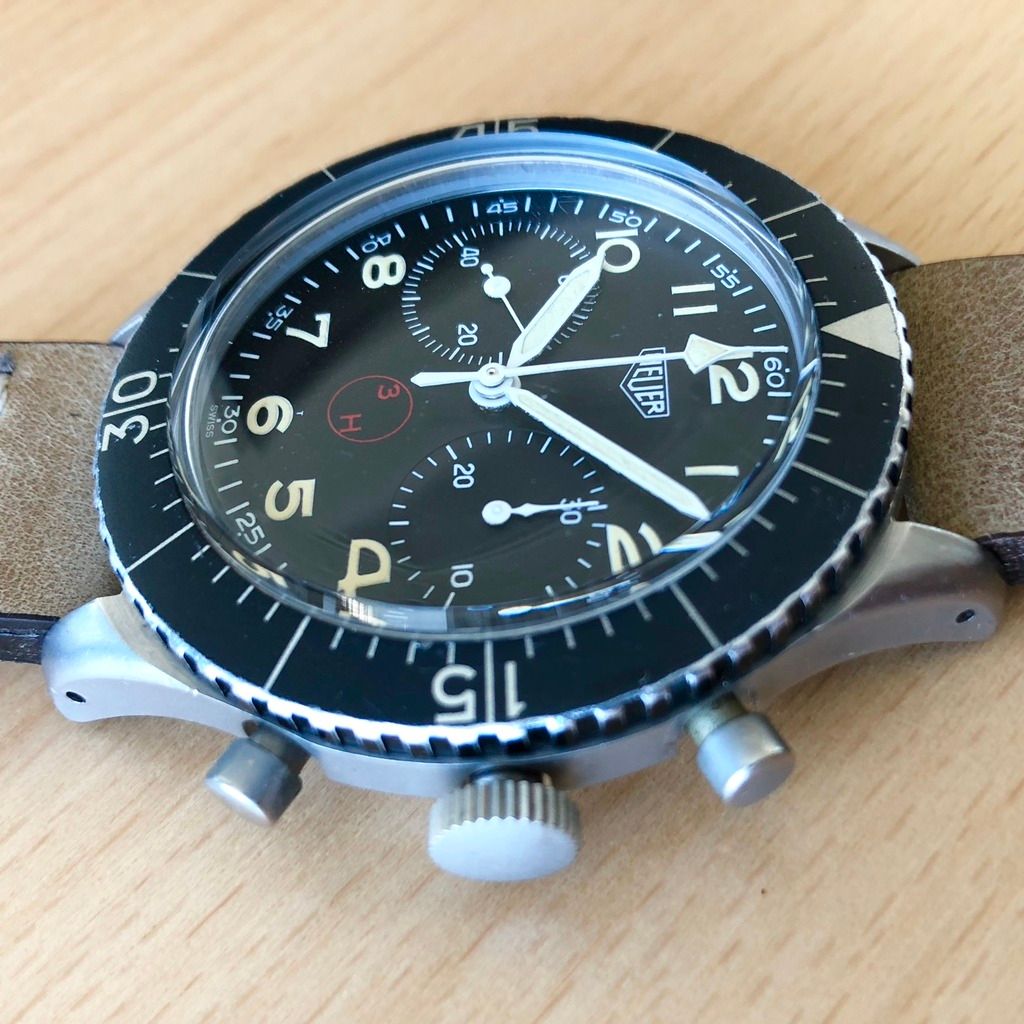 :
:
:
: