Could be UG or Rolex, problems with either.
Nina Rindt w. Chronograph *PIC*
Posted By: ralf
Date: 7/7/06 18:18 GMT
In Response To: Friday Morning Scan -- Racers and Their Watches (jeff stein)
I wonder what watch Nina Rindt is wearing on this picture?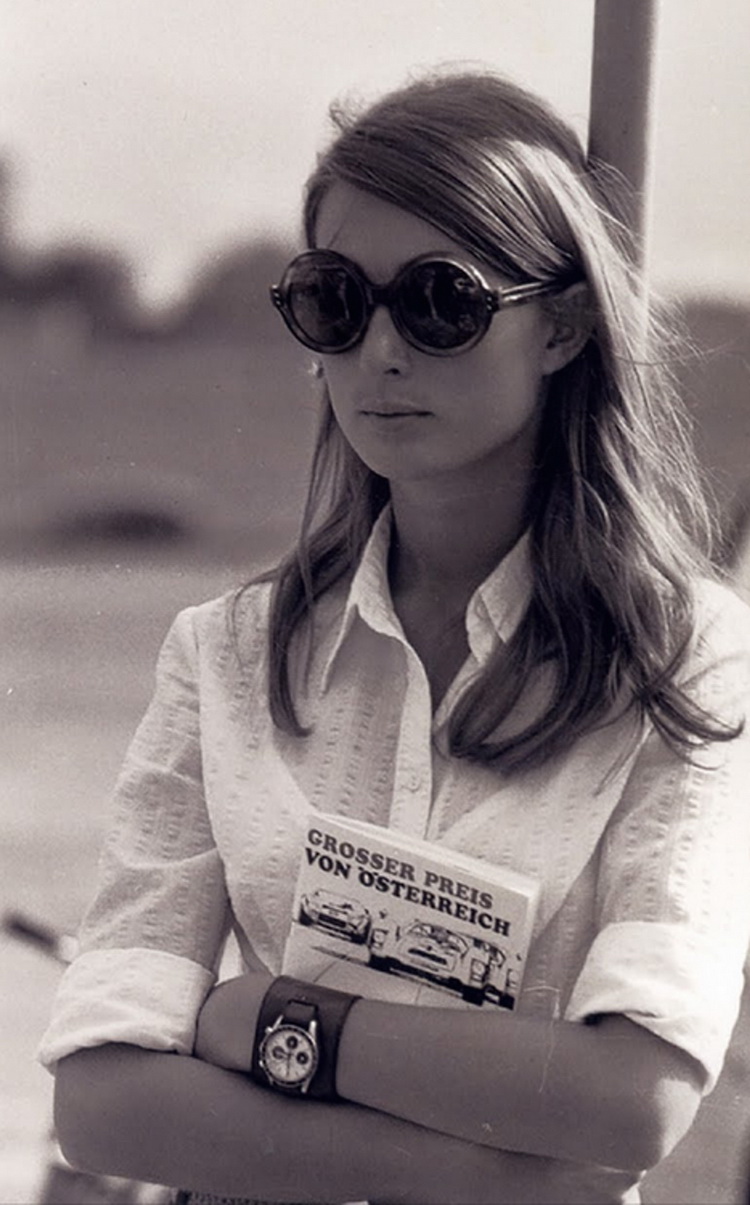 A Universag Geneve Tri Compax, or a Rolex Daytona?
Well, I suppose it could be a UG... If it weren't for the non twisted lugs on Mrs. Nina's watch...
Also the hands on my Compax are blued/blackened, whilst the hands on Mrs. Rindt's seem to be silver in color. Also the subdial hands are pretty thick on my example, thin on Mrs. Rindt's, The size of the watch at 36mm is about right I'd guess. It does have the general appearance of being the same watch.

As for the Daytona...

I think it might be a closer match. But the problem here are the screw down pushers which look thicker than on Mrs. Rindt's watch although the lugs look right. But the Chronograph Second hand on the Daytona is too thin... Problems with either one.
Bezel is a bit thin for a Autavia, what do you think?
I also didn't know that the manual wind (Valjoux 72) Autavia 12 from the 1960's was made with a black sub on white dial configuration. Did it? If so, my wish list just increased by one.
Ralf
-- Chuck

Chronographs, like most finer things in life, only improve with time...