Mystery 2Heuer2 logo.
I have an vintage Heuer up/down chronograph with a strange Heuer logo. I posted some pictures of the watch a couple of years ago, but no one had an answer.
I have since then tried to collect as much info as possible, and have found some information. I have seen some claims that this was a military model, and most owners date them to late 1930's (1938) or very early 1040's.
The movement is the same on all 2HEUER2 I have found. A unsigned Venus 170. I know that Heuer produced an up/down chronograph with Valjoux 77 later, that is fully signed. None of the Val.77's that I have seen has the 2HEUER2 logo.
Here is some pictures of my 2HEUER2.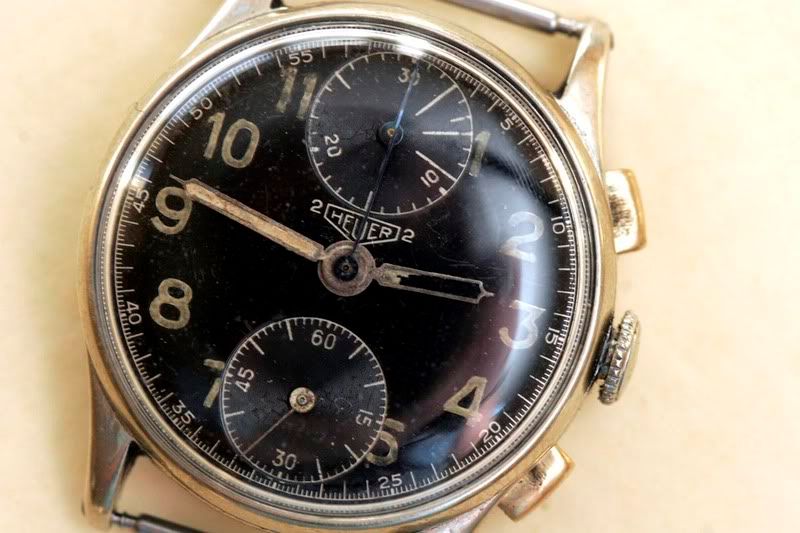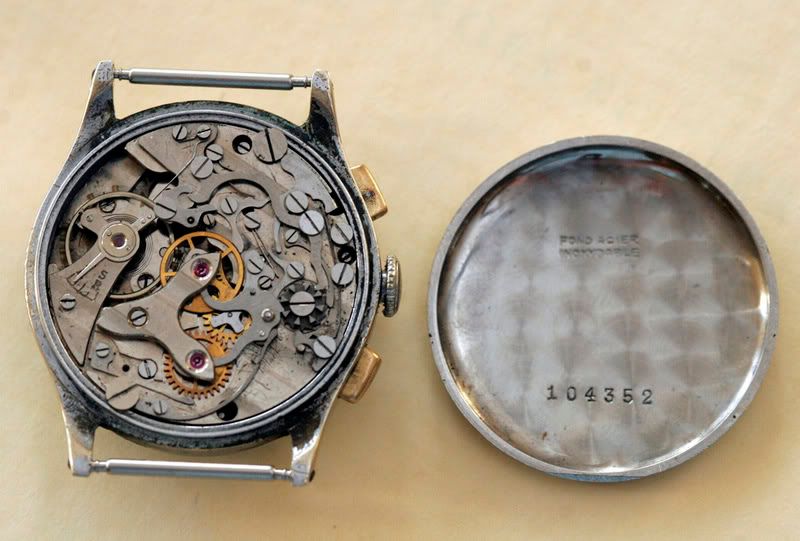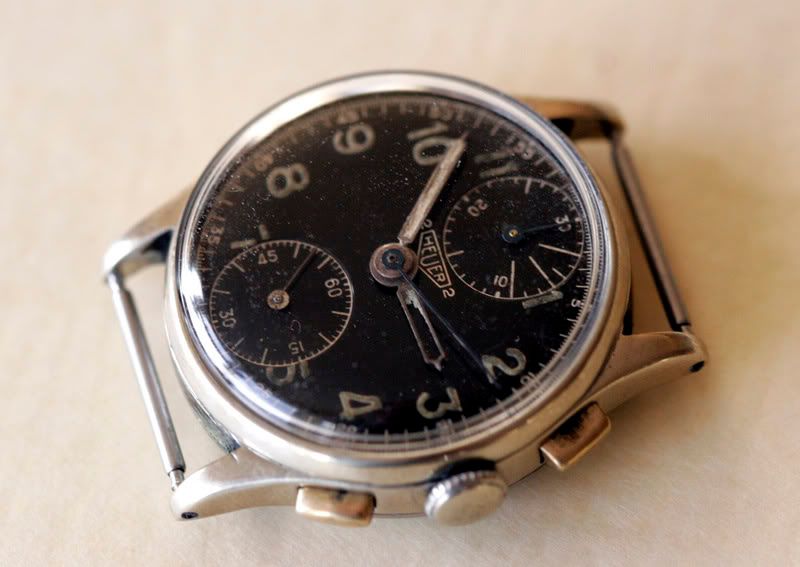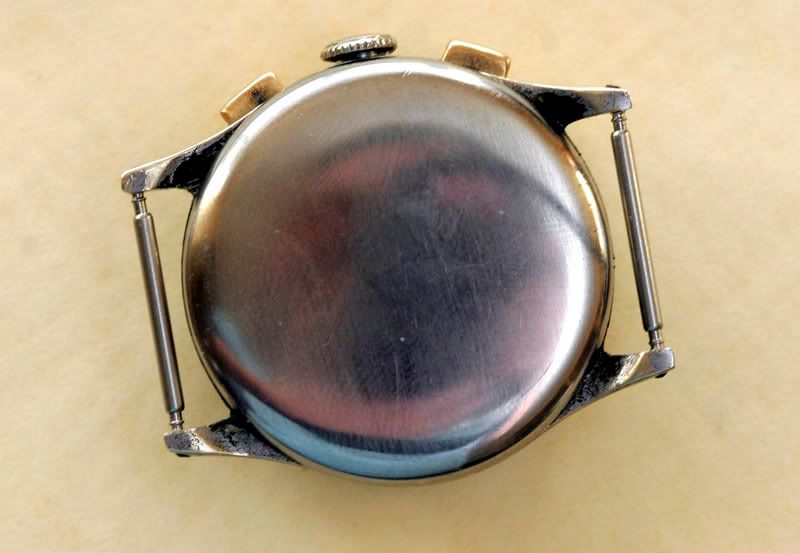 I know that some claim that all Heuers with Venus 170 are fakes. But it is strange that all 2HEUER2 that I have found, have the same movement if they are fakes.... My watch looks unrestored and original. And it is not bougth from South-America on Ebay, but from an old Norwegian pensionist that is not even a watch collector.
It also seems to be some sense in the casenumbers that I have collected. They are all close, 102645, 103676 and 104352. All are stamped inside at the bottom of the caseback. There is two types of cases, one with "normal" lugs, and another with thinner lugs. There is several dial designs.
Please check out pictures that I have collected.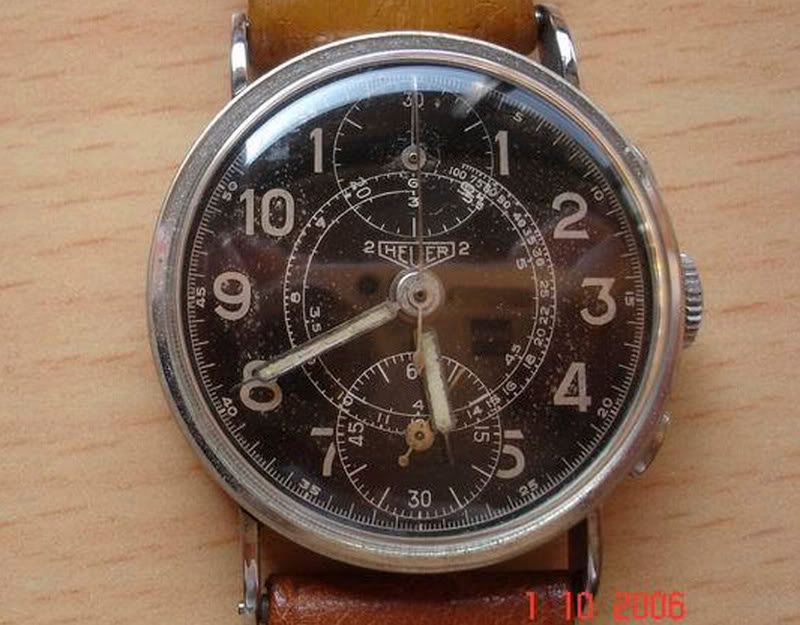 Thin lugs.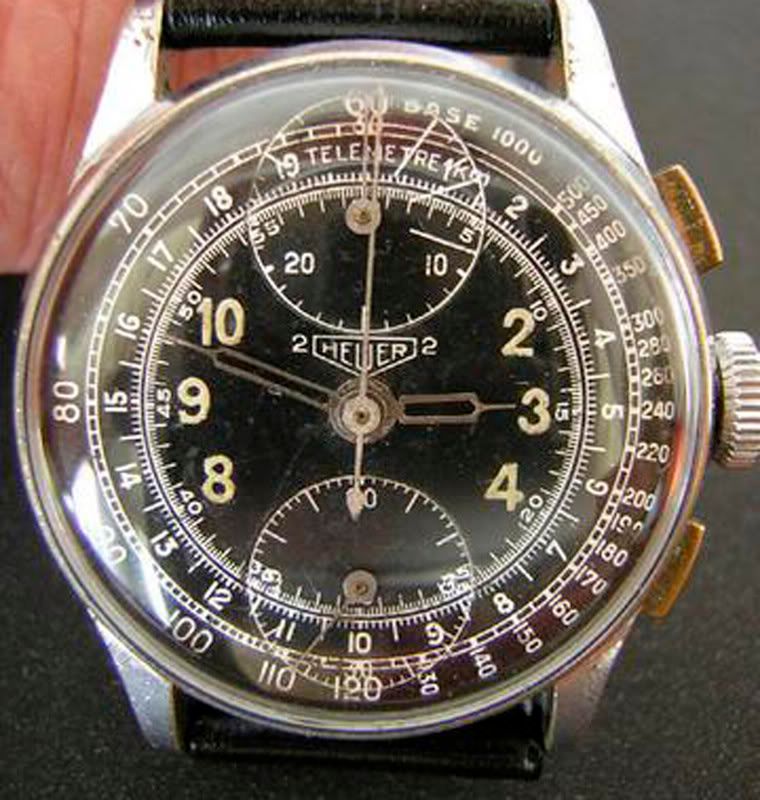 Normal lugs.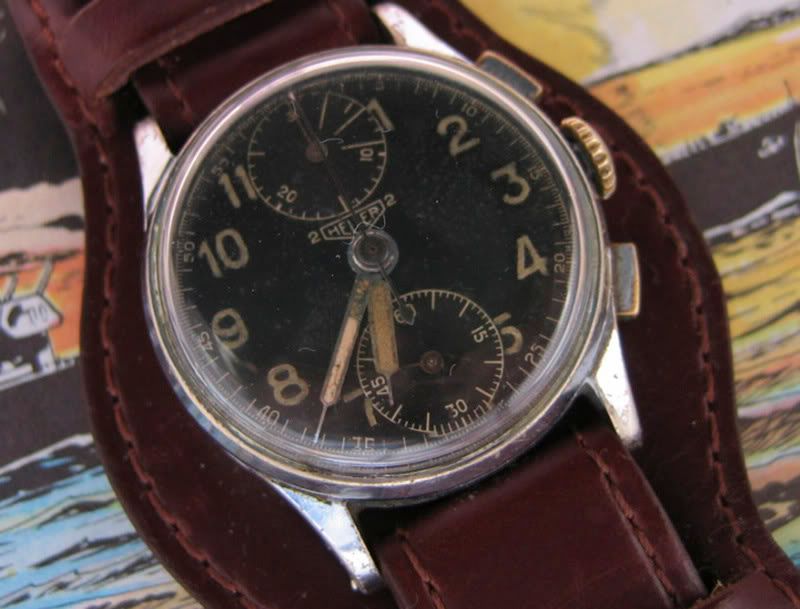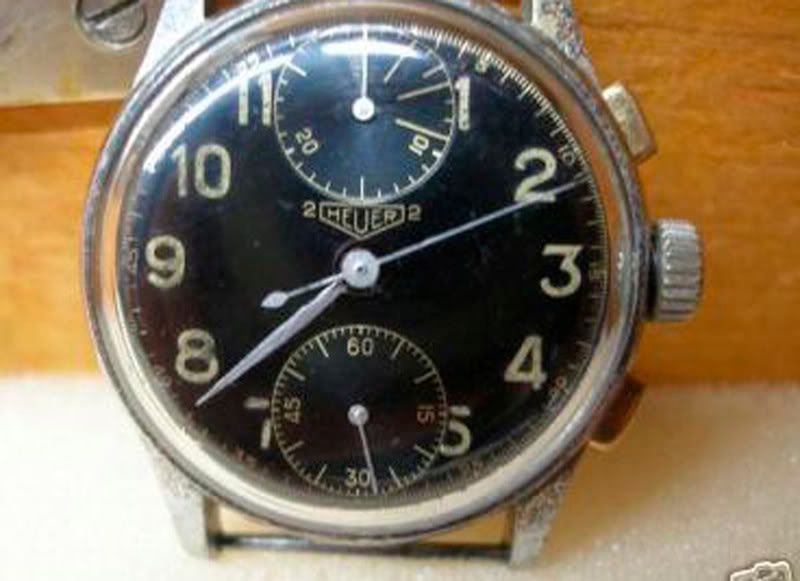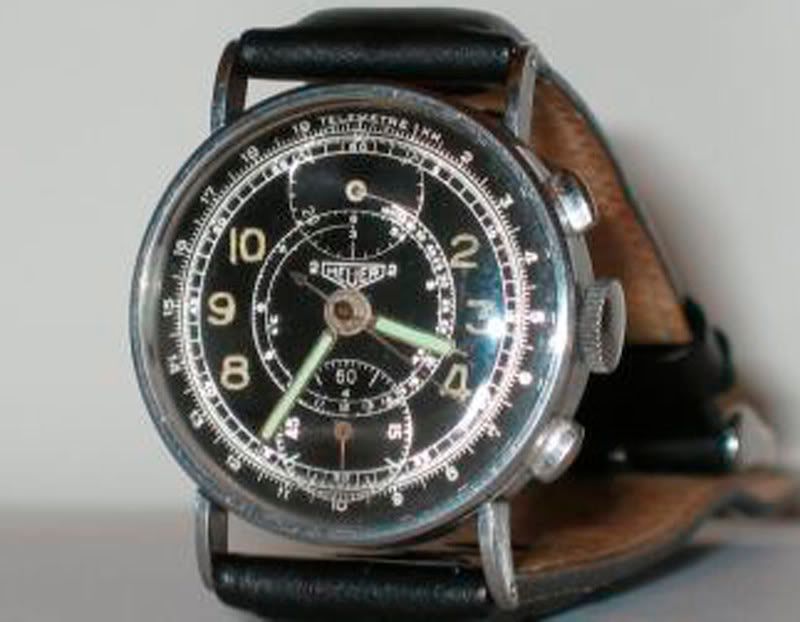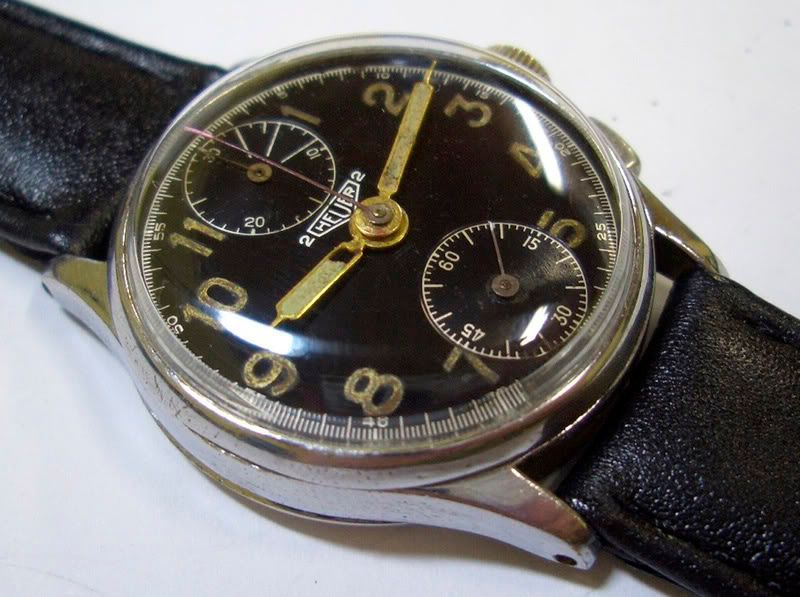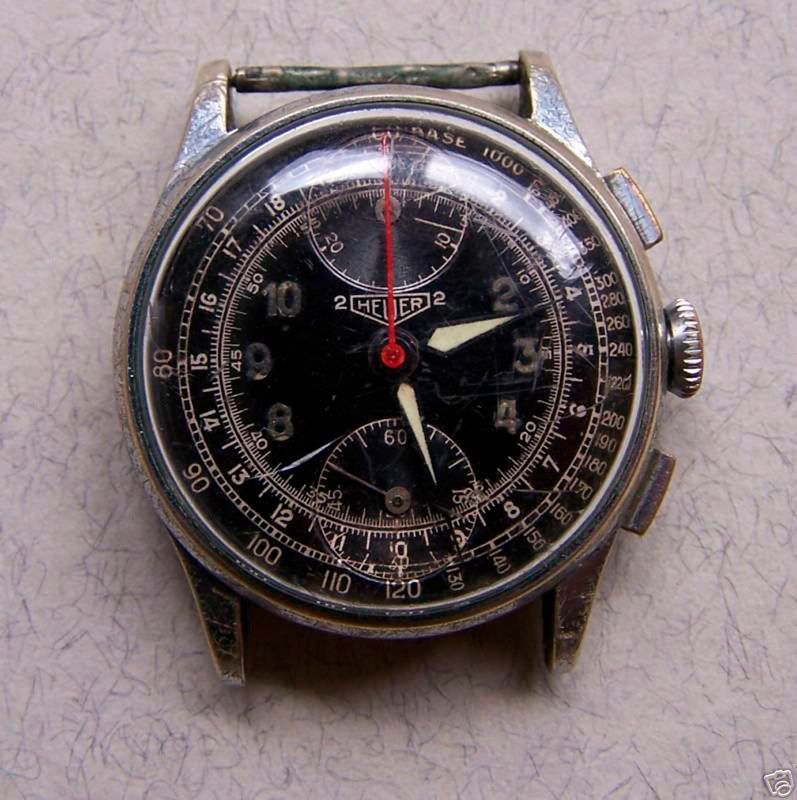 It would be very nice if someone at TagHeuer could confirm that these 2Heuer2's are genuine, and why they are marked like that. I think at least some of them are real. Mine look and feels original...
Nic at www.heuerboy.com has a Venus 170 driven Heuer for sale, and as far as I know, by own experience, he is an serious dealer.
Is there anyone out there with more info? Jeff?..... Arno?
regards
Jarl (who still hunts for more info....)