Hello Peter!
I have not seen a Heuer buckle without any stamp yet...so this is the first one I see.
However from what I can see in your pictures it seems to be an original re-issue buckle. But not a vintage one, that's for sure.
In case this is a far-east copy...I must admit they do a very good copy with this one...but I strongly doubt it!
Here's TAG-Heuer's latest re-issue buckle, with quite minimalistic stamping on the inside;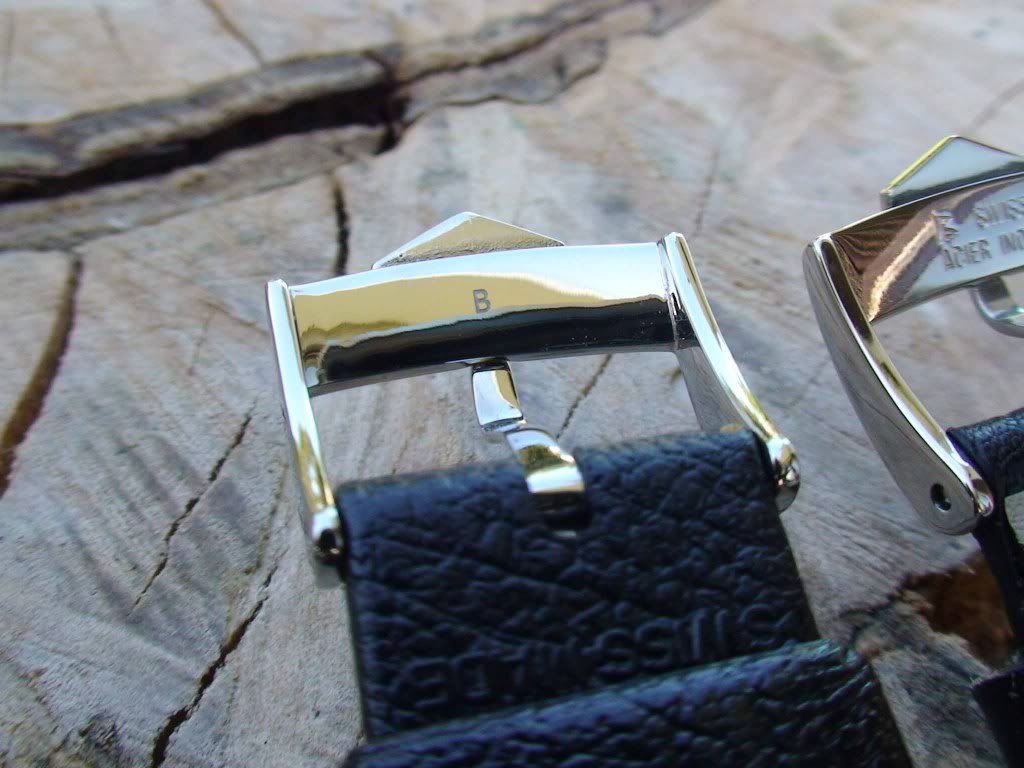 Cheers,
Abel.
: Hi there
: I just today received a buckle that I won on eBay for £ 35. Not
: much for a brand new one.
: But as a result of this buckle debate I am now wandering if it is a
: new original or a Far East copy. Quality seems as good as the
: ones I have that are new originals from (TAG) Heuer.
: The seller tells me:
: "I purchased a number of these, with other vintage watches and
: accessories from a seller i know in Germany offline. From what I
: know they are original."
: Here are some late night photos with shadows of the buckle:
:
:
:
:
: Peter
: Denmark
: www.watchsite.dk