What a nice story and find, Lanny, wear it in good health.
~George
: It was circa late 2010, I came across a calibre11 article that
: talked about the restoration of an 11063 GMT by Abel, who is
: this Abel I thought to myself, I now know.
: The watch, now in the possession of Stewart M, was gorgeous! I
: drooled the more I looked at it the more I felt an obsessive
: need to have one, so I started to look for one, couldn't find
: one that looked just like it... But then I fond these things
: called viceroy's that seemed pretty cool, than the Jo siffert's,
: a few Monaco's, Carrera's, Camaro's and GMT's later ... I see a
: post announcing a new arrival in Stewart M's collection - the
: 11063GMT that I had first drooled over, the fiend! The rascal!
: He had sent out an e-mail while three sheets to the wind on a
: bottle of scotch one night and bang he nabbed himself the watch.
: I was jealous - but very happy for Stewart, the watch of course in
: very good hands.
: I was convinced that I would never find one, but lo and behold -
: one emerged from the drawer of a watch maker/retailer.
: There was hope
: I contacted the seller
: We chatted a bit
: We struck a tentative deal
: Some time passed as the seller wanted to have it serviced
: I got a little nervous that the seller would back out!
: I sat back and figured if it was meant to be - it would.
: A few days ago the seller contacted me - he had received offers
: from others.
: But being a true gentleman - he honored our original terms.
: Today after much waiting - I white USPS box arrived on my desk.
: I examined the box, it looked untampered with.
: I opened it up and what did I find-
:
:

: The lines are so crisp, it reminds me of the Paul Gavins NOS 11630
: GMT which now sits in my safe:
:
: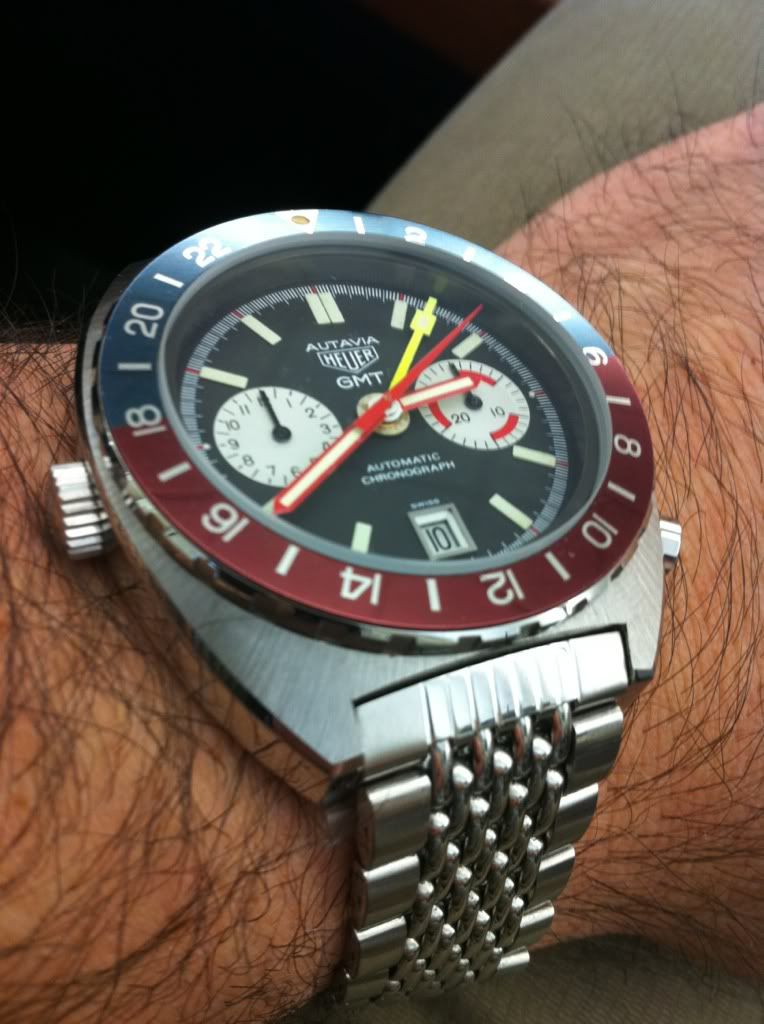 :
: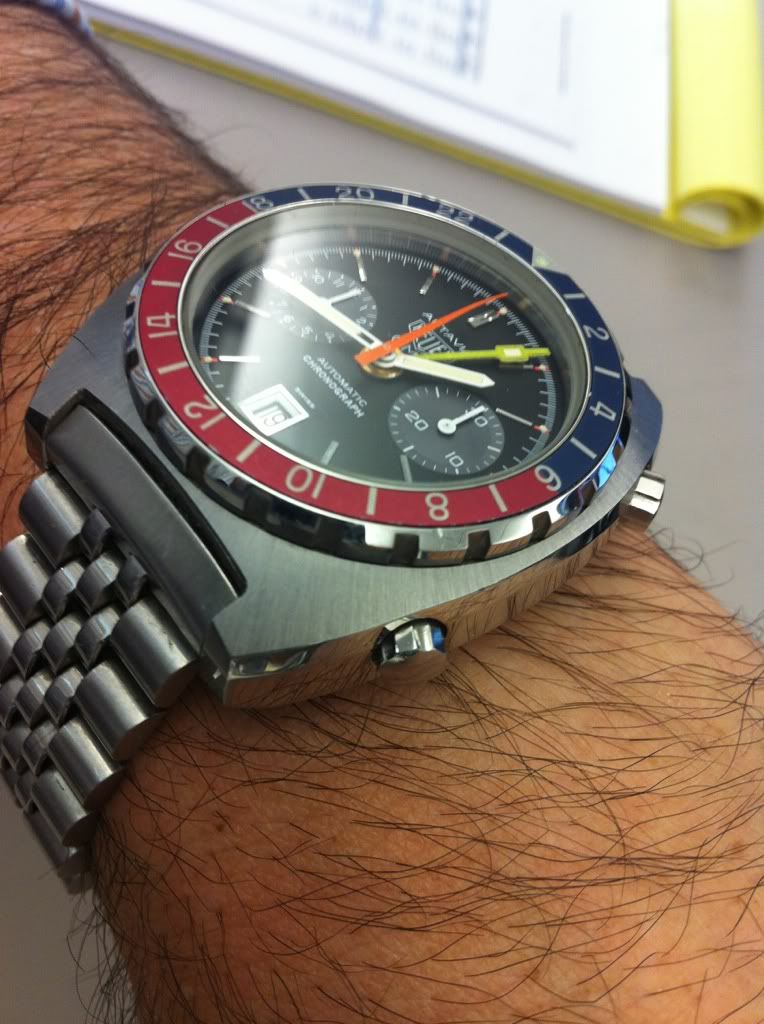 : There is still a very faded and browned sticker on the back.
:
: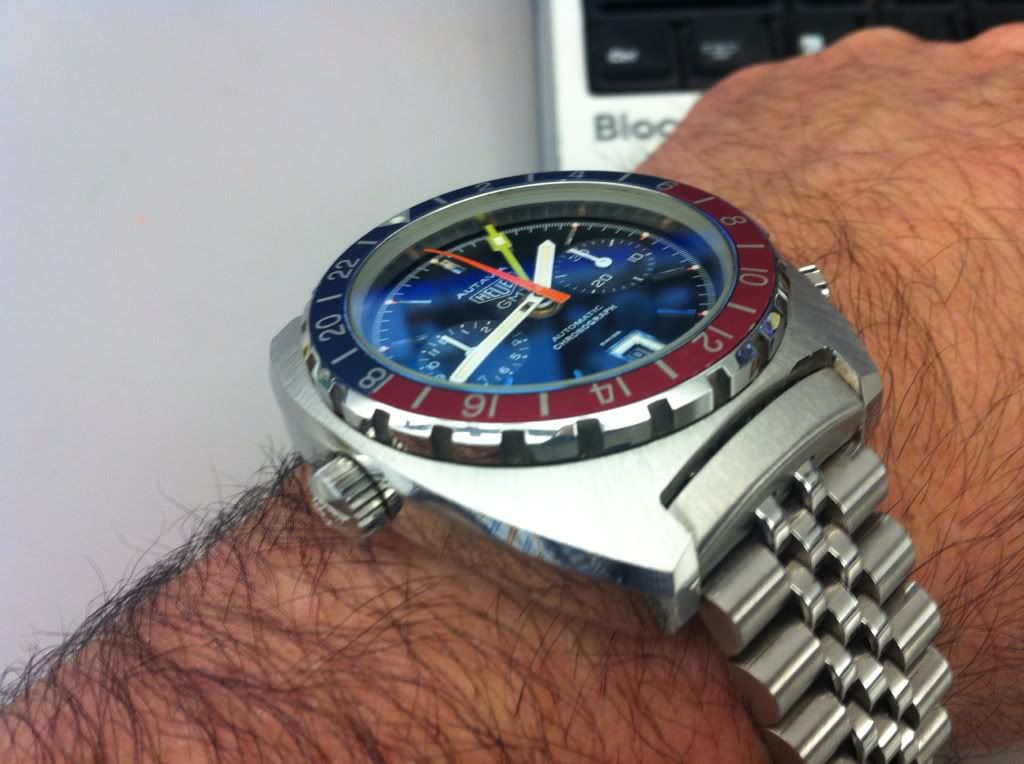 : The bracelet still has a completely new feel to it, no scratches or
: wear.
:
:

: And as a bonus it came with the original box
:
:

: The only thing not perfect is a bit of Lume missing from the minute
: hand, and you know what? It's still perfect to me.
: I'm so tickled... I want to thank Joe S. for being a real gentleman
: and having a lot of integrity through out the whole process.
: Thanks Joe,
: Best Regards,
: Lanny
: Oops - damn it! I drooled on myself again.