Hi Marc,
i am unaware of any Heuer marked bracelets before 1965 where we see Heuer commissioning Gay Freres to make the double rice grain bracelets we rarely see on the period Carrera's & Autavia's.
I would be happy to be corrected on this fact as i have myself a number of pre 1962 Heuer's. Interestingly we have seen a number of WW2 era Flieger style mono & double pusher watches appear on bamboo link style Gay Freres bracelets but there is no way of knowing if these were provided by Heuer themselves as there are no catalogs showing them.
Here is my 1937 model 358 mono-pusher on a Gay Freres bracelet.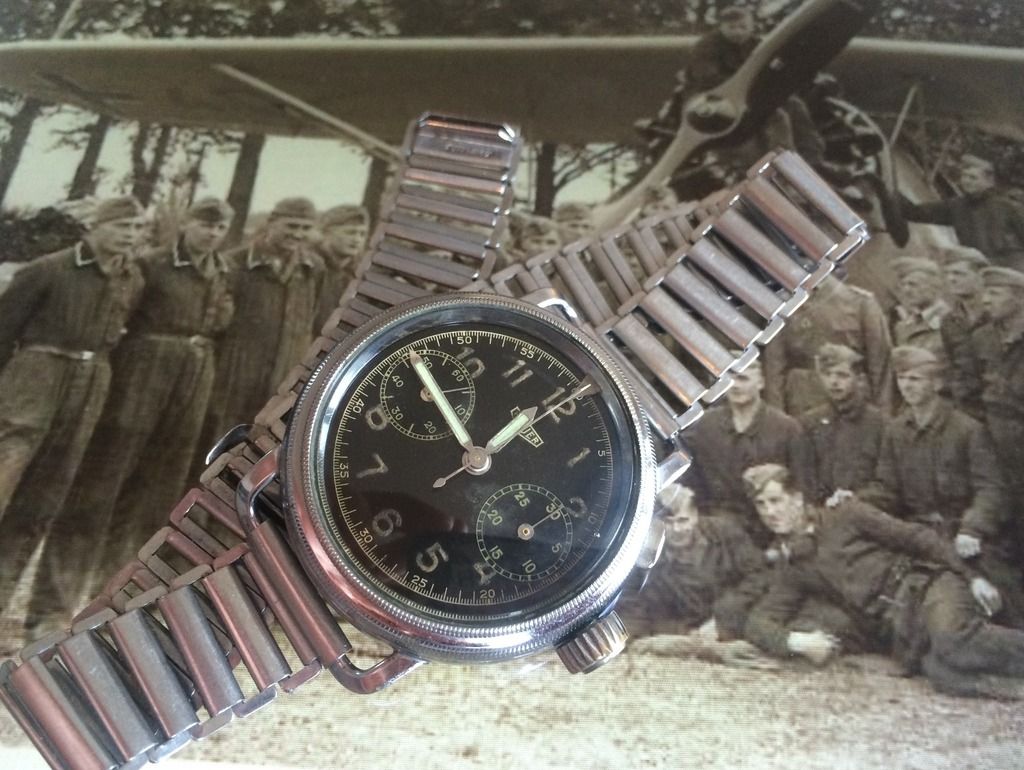 I hope that has helped - Darren
: Hello everyone,
: As I'm looking for a new steel band for an early Vajoux 23
: chronograph, I checked the 40's and 50's Heuer catalog here on
: OTD to see what type of bracelet(s) were orignally ment for my
: type of chrono but all the watches shown in the catalogues only
: are presented on leather straps.
: Was it unusual to wear a watch on a s/s bracelet in the 40's and
: 50's? Were the s/s bands sold during this period
: "generic" ones (not specific to Heuer watches) or is
: there any other reason I'm not aware of?
: Thanks in advance and have a great weekend,
: Cheers,
: Yuriae/Marc