: Someone just sent me a photo of this loose dial, with the
: question of whether (a) it matches up with any of the dials or
: watches that we have seen previously, or (b) whether it might be
: a new arrival, to the rapidly growing census of loose dials.
: I believe that this dial is "new to the market" (or at
: least new to social media), so prospective purchasers of these
: watches should be very cautious.
: Current census shows a total of 10 of the watches or loose dials
: with the Indianapolis Motor Speedway "Wings and Wheel"
: logo, as follows: Two complete watches that have history to
: support their originality Two complete watches that on the face
: of things appear to / could be be original (but the provenance
: is currently unknown) Six loose dials (or watches that appear to
: have been made from loose dials)
: Jeff
:
: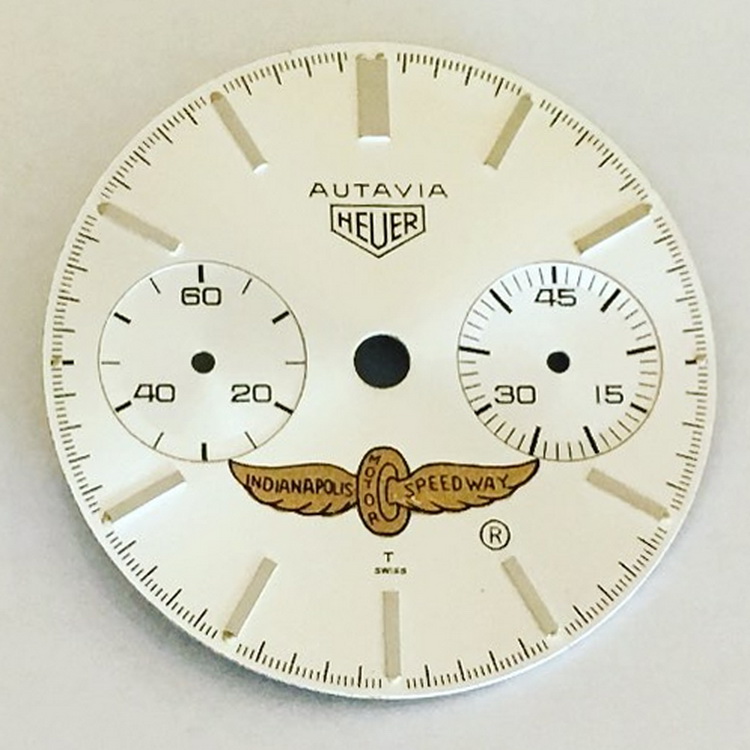 Hi Jeff,
I'm not at all in a place where I could buy one of these watches, but I'm very interested nonetheless by the whole situation. There's always something to learn.
Do you say "caution" because you're afraid that a lot will surface and drop the value of the 10 known ones, or are you just afraid that these dials are being "faked"?
Thanks,
MaiLollo