I asked an expert about the 3646 Autavia with tachymeter scale on the dial and his reply was...
"The hands are not the correct shorter scale hands on the Christies example, which should stop short of the outer scale, not on the scale (there should be a noticeable gap). This watch and the one for sale on eBay have just had the standard longer hands bent down to appear to better fit."
: Just so that we will all be "on the same page", here are
: the five vintage Heuers included in Christie's auction being
: held tomorrow (December 7, 2017), in New York City. The sale
: starts at 6:30 PM, Eastern Standard time, so it may be difficult
: for our friends in Europe to watch it in real time.
: You can access the auction catalog, here --
: http://www.christies.com/salelanding/index.aspx?lid=1&intsaleid=27141&saletitle
: =
: Jeff
: +++++++++++++++++++++++++++++++++++++++
: Lot 4 – Autavia, Reference 3646, Second Execution dial – Motor
: Age, awarded for 1965 Atlanta 500 stock car race
:
: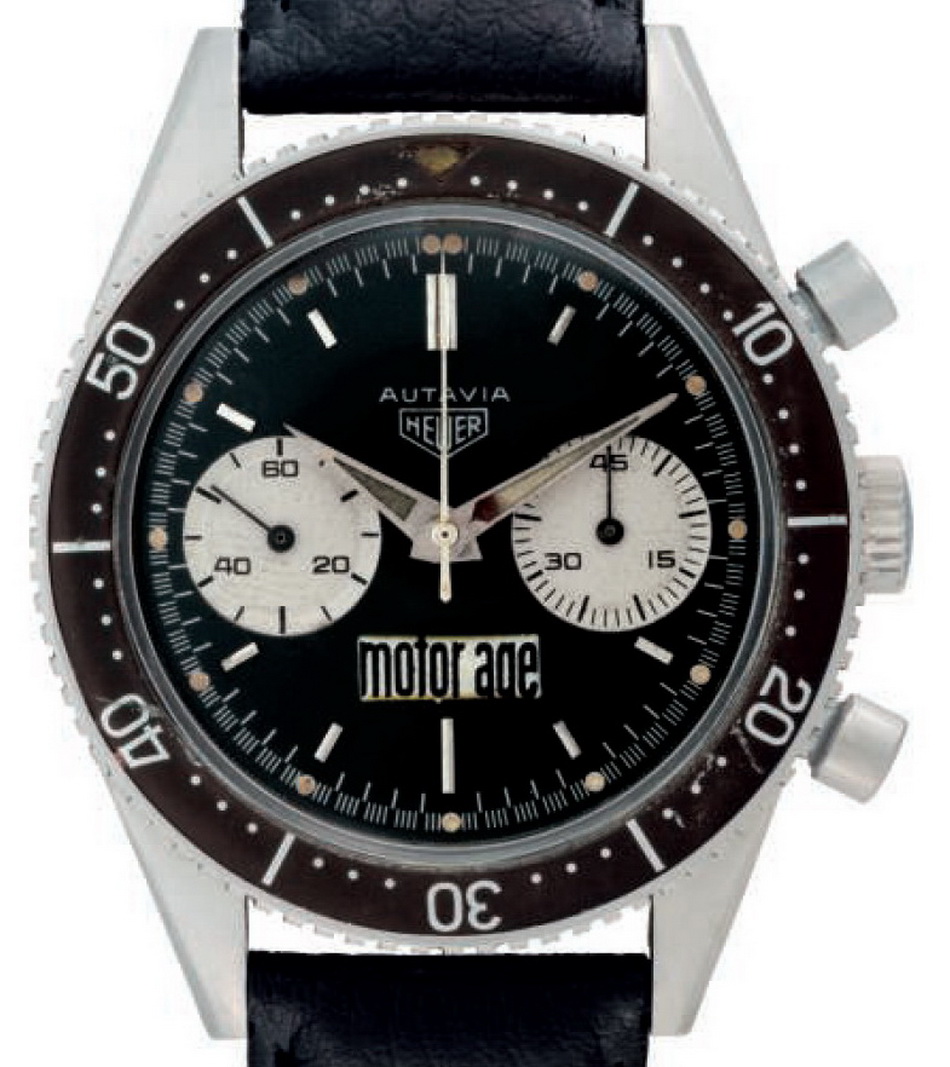 : Lot 11 – Autavia, Reference 3646, with Tachymeter scale on dial
:
: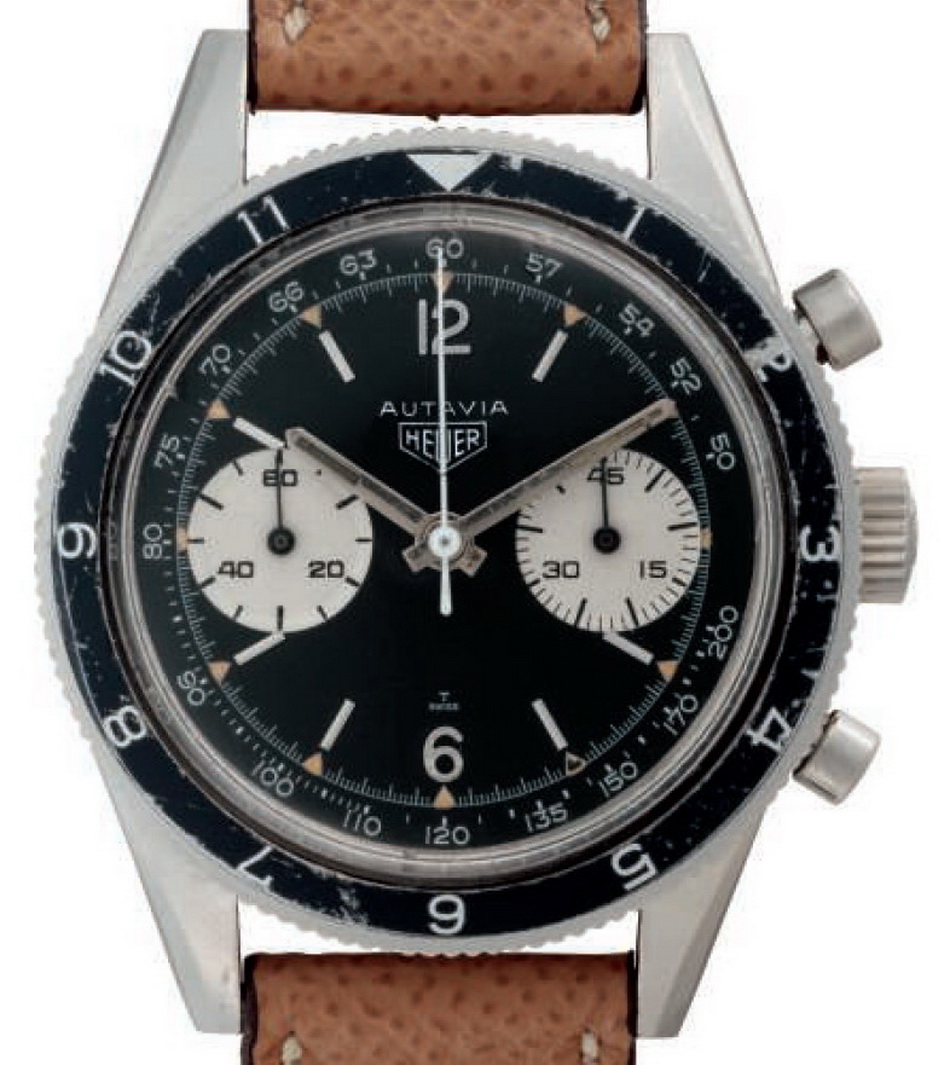 : Lot 12 – Franken Autavia
:
: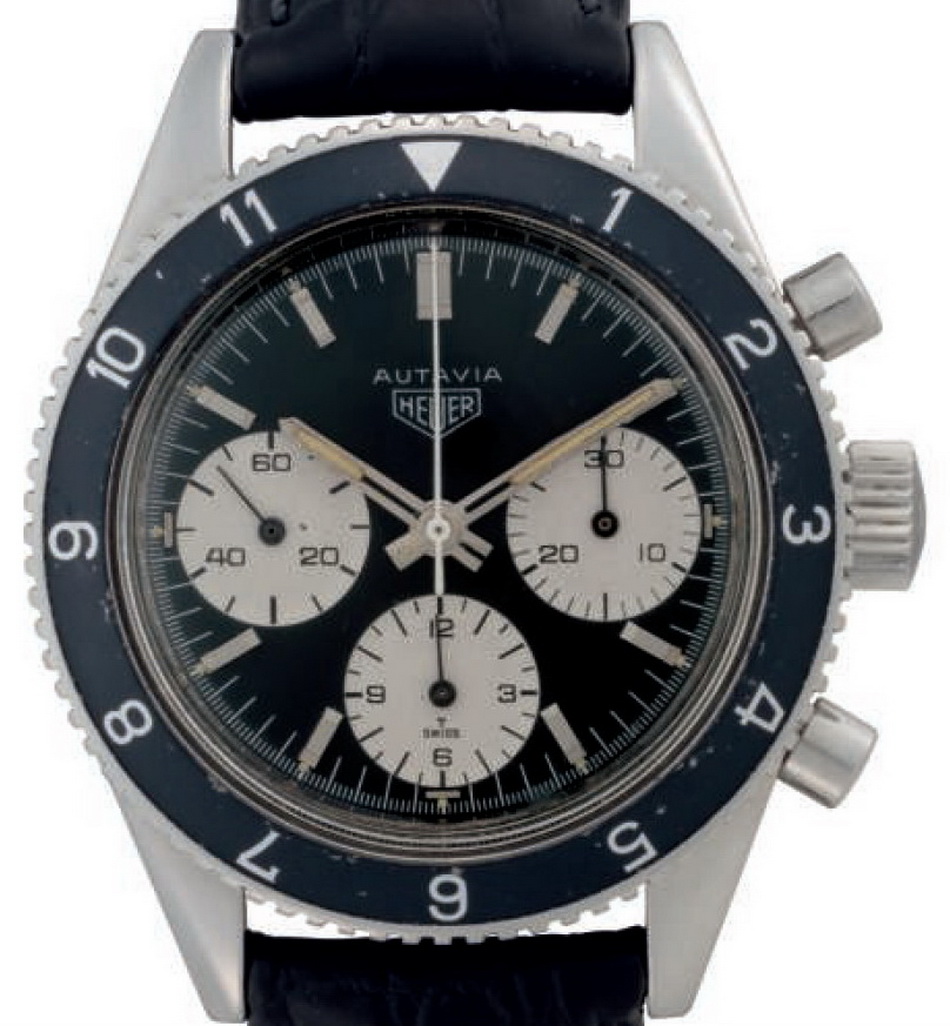 : Lot 13 – Carrera, Reference 2447 NT – co-branded "Meister"
:
: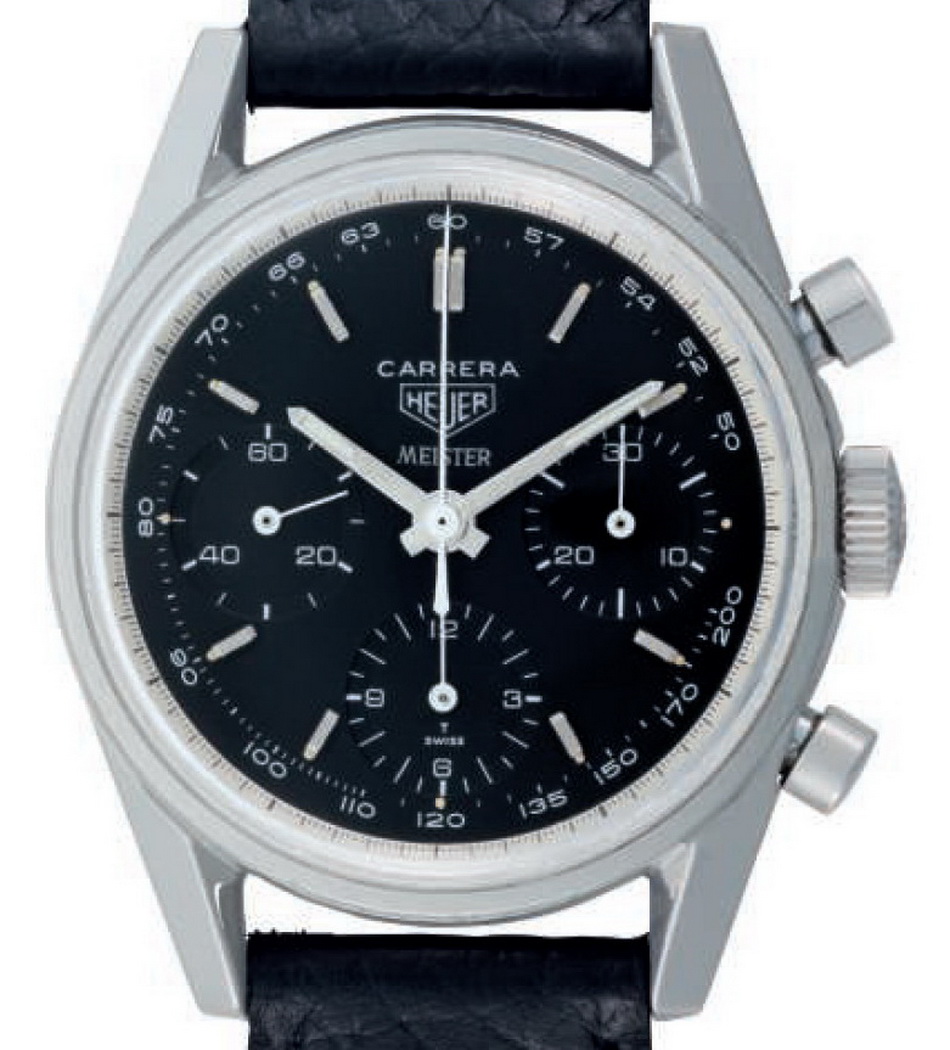 : Lot 14 – Autavia, Reference 2446, "Big Subs"
:
: