Biver Explaining -- Vintage-Inspired vs. Modern Reworking
Here's a quote from Jean-Claude Biver, published on Calibre11.com --
"When it came to designing the new TAG Heuer Carrera, we were faced with a choice between a vintage inspired piece and a modern reworking. We opted for the latter. At TAG Heuer, all of our energy goes into designing the watches of the future. We innovate by anticipating the desires of tomorrow's consumers."
Probably not exactly what some of the vintage guys were hoping to hear.
Jeff
++++++++++++++++++++++++++++++++++
: Discussion Topic -- How do two brands with relatively comparable
: heritages [awesome chronographs from the 1940s through 1960s],
: both seeking to hit the same basic price point [$5,000 to
: $7,000, plus or minus], and using legendary names [Carrera and
: Navitimer], end up with such radically different lines of
: watches [both introduced over the last two weeks]?
: Of course we understand that the brands are not trying to sell
: watches to the old vintage guys, but how can two approaches to
: the market for new watches be so different? Will both lines be
: successful commercially? Are the different approaches to these
: inevitable, in view of the brands' larger catalogs?
: I know absolutely nothing about branding / product development /
: marketing, so let's have some views from folks who know more
: about these things.
: Finally -- which one of these seven would you want to wear?
:
: Jeff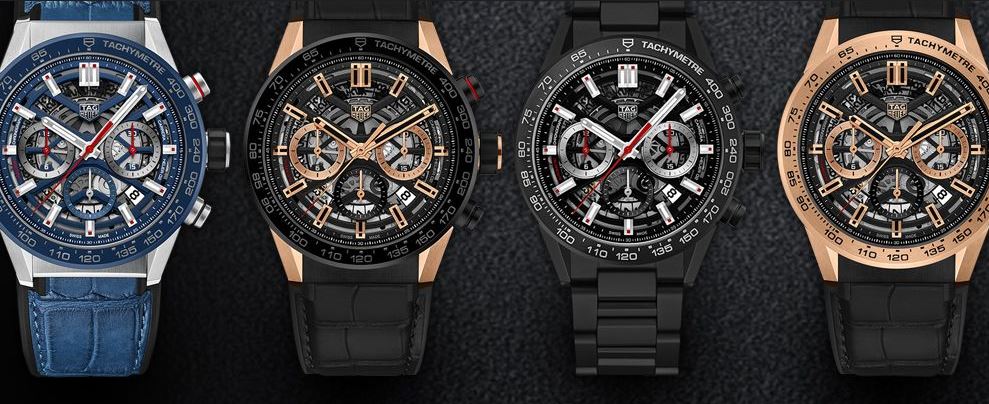 :
: