In response to a couple of questions about the movements in the Carrera Blue Dreamer and the Hodinkee Limited Edition Skipper -- both are powered by the TAG Heuer Calibre 18. The Calibre 18 is made by Dubois-Depraz, who fit their 2223 module onto a Sellita SW300 base movement. The Sellita SW 300 is relatively small, at 11-1/2 lignes, and is thought of as an alternative to the ETA 2892 movement.
The small size of the movement accounts for the "eyes" of the Blue Dreamer and Skipper chronographs appearing to be close to the center of the dial.
TAG Heuer has used the Calibre 18 on several of the Carrera re-issues.
Jeff
+++++++++++++++++++++++++++++
: TAG Heuer "Blue Dreamer" Carrera, for The Rake /
: Revolution, just sold on eBay at $7,777.
: Here's the listing --
: https://www.ebay.com/itm/-/163116787789?nordt=true&orig_cvip=true&rt=nc&_trksid=p2047675.l10137
: Original price was around $5,800, if I recall correctly.
: Jeff
:
: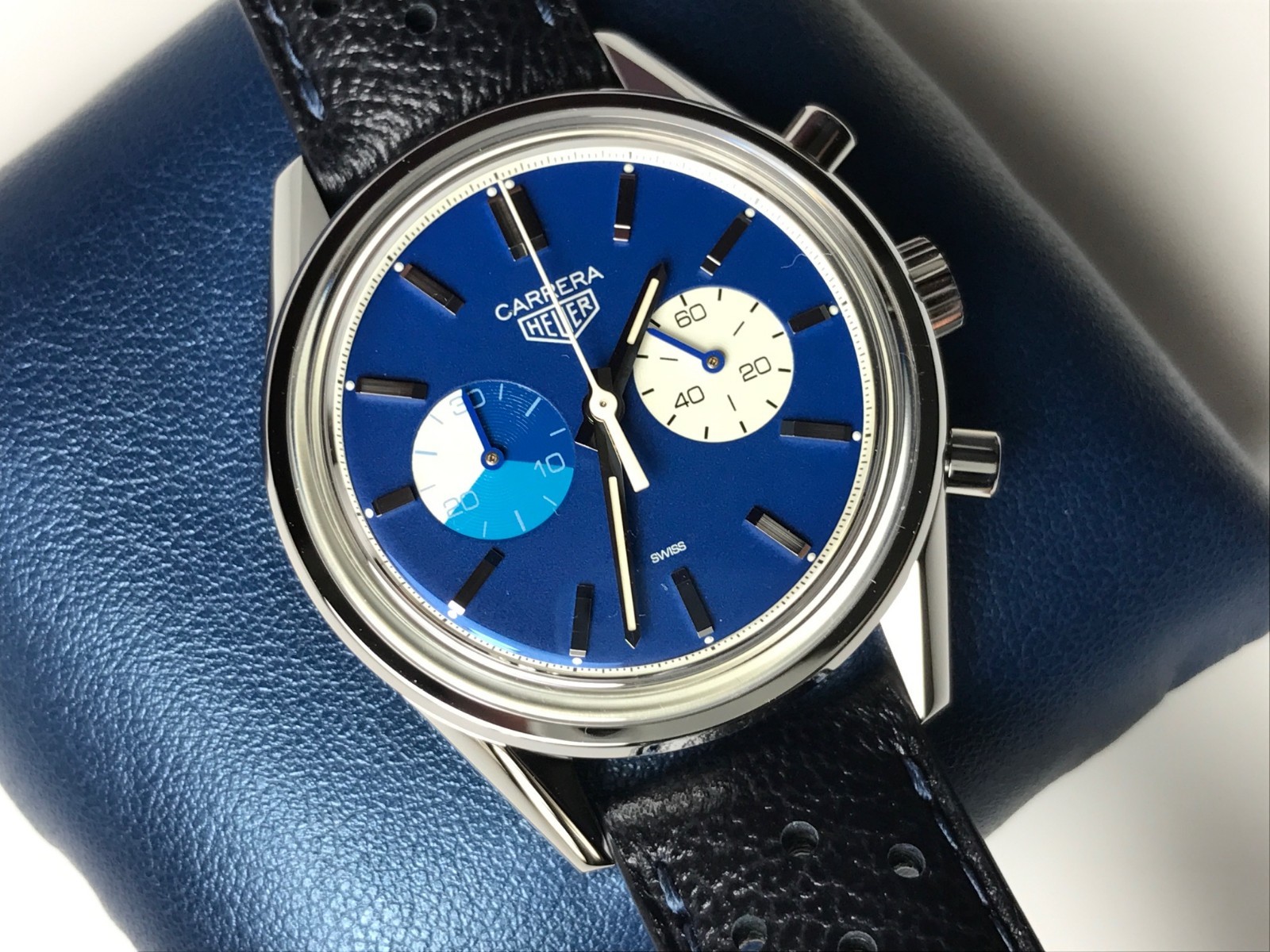 :
: