I bought this Heuer Helmet at auction at the weekend.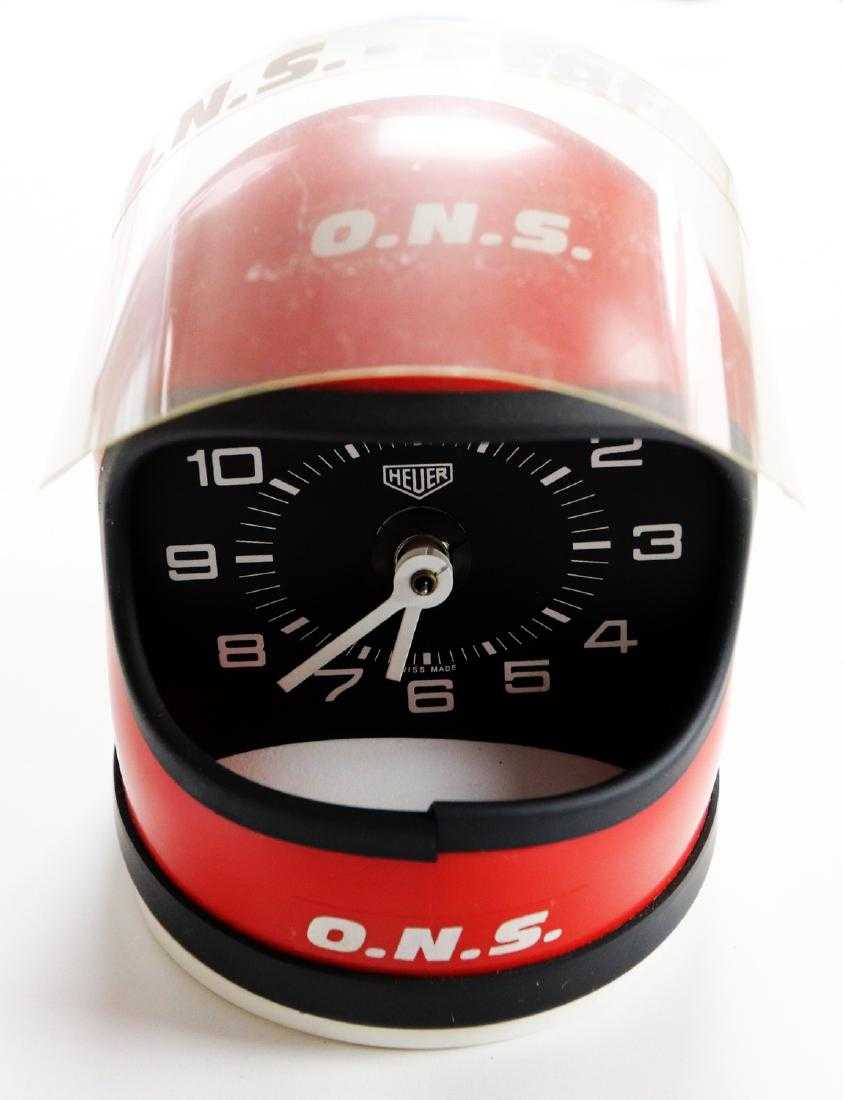 Having read this helpful article, I know a little about the ONS-Staffel but I wondered whether anyone knew any more about the helmet itself?
https://petrolicious.com/articles/vintage-friday-the-fire-engine-porsche-911-that-saved-niki-laudas-life
It's not in the Heuer catalogues (1977 or 1978 with the other standard models) although I'm aware of a few other models that weren't in the catalogues.
The only similar example I've seen was a box rather than a clock that accompanied the Montreal belonging to Stefan Bellof. Unfortunately the links to the photos in the post no longer work but I've copied an image found on google below.
http://chronocentric.com/forums/heuer/index.cgi?md=read;id=32243