For sale is an excellent condition pre-owned 41.8mm stainless steel and 18k yellow gold Breitling Navitimer chronograph. The D23322 is being sold as watch only, no paperwork included. The Navitimer features a three-register silver dial with Arabic numerals, bidirectional rotatable bezel and a date aperture at 5 o'clcok. The previously polished case is free of any noticeable scratches and is mounted on a black leather strap with deployment clasp. The watch is powered by an automatic winding Breitling caliber 13.
Shall deliver with 15 month in house warranty on the movement for $4,650 plus applicable state sales tax where required.
Many of our best fresh arrivals sell before ever being listed. Contact us directly about upcoming pieces!
All timepieces come with a 7 day 'no questions asked' return period- will issue 100% refund as long as the timepiece is returned in the same condition in which it was shipped out.
[URL=https://app.photobucket.com/u/ErikSzper/a/335dd30d-4247-446e-864f-c51c1867c3ea/p/2751b500-8006-4996-bbb1-4e0e0489f52d]
[/URL]
[URL=https://app.photobucket.com/u/ErikSzper/a/335dd30d-4247-446e-864f-c51c1867c3ea/p/db7f9ed8-4868-4650-8c9b-5306046d9226]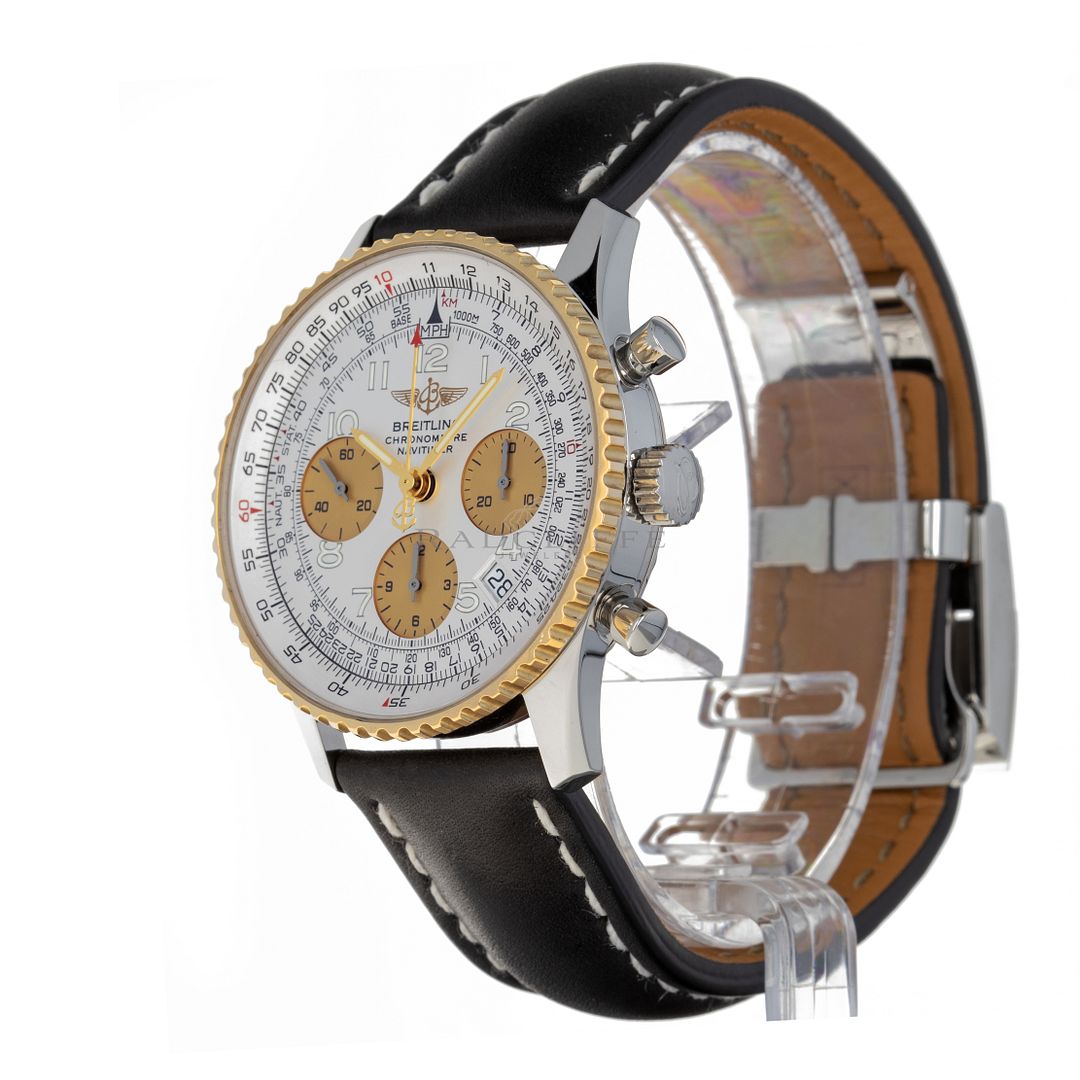 [/URL]
[URL=https://app.photobucket.com/u/ErikSzper/a/335dd30d-4247-446e-864f-c51c1867c3ea/p/c498c9d7-6f64-4239-8d3e-6a25ad9abc2a]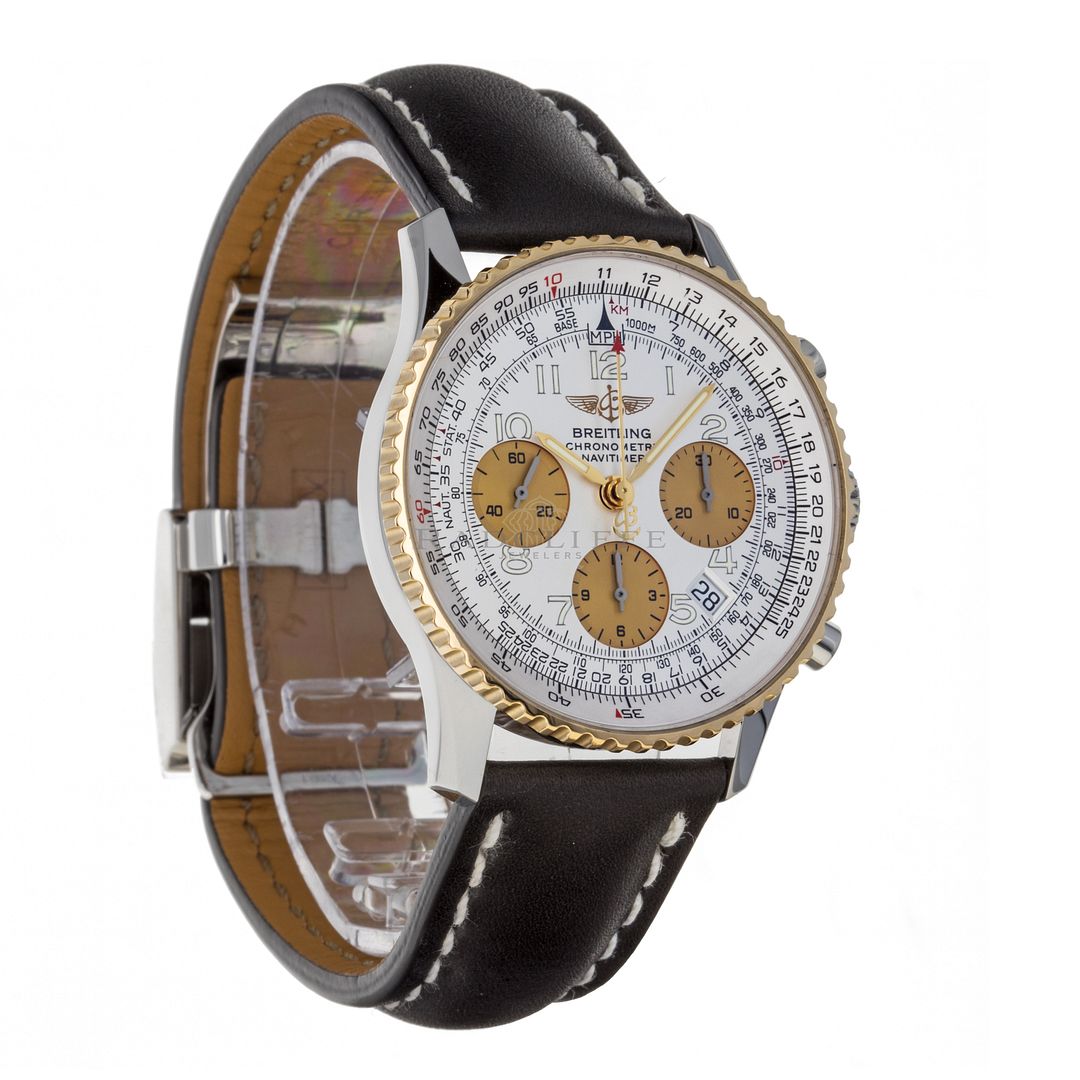 [/URL]
[URL=https://app.photobucket.com/u/ErikSzper/a/335dd30d-4247-446e-864f-c51c1867c3ea/p/c1a7a482-6fe6-405d-b695-340aab5c3008]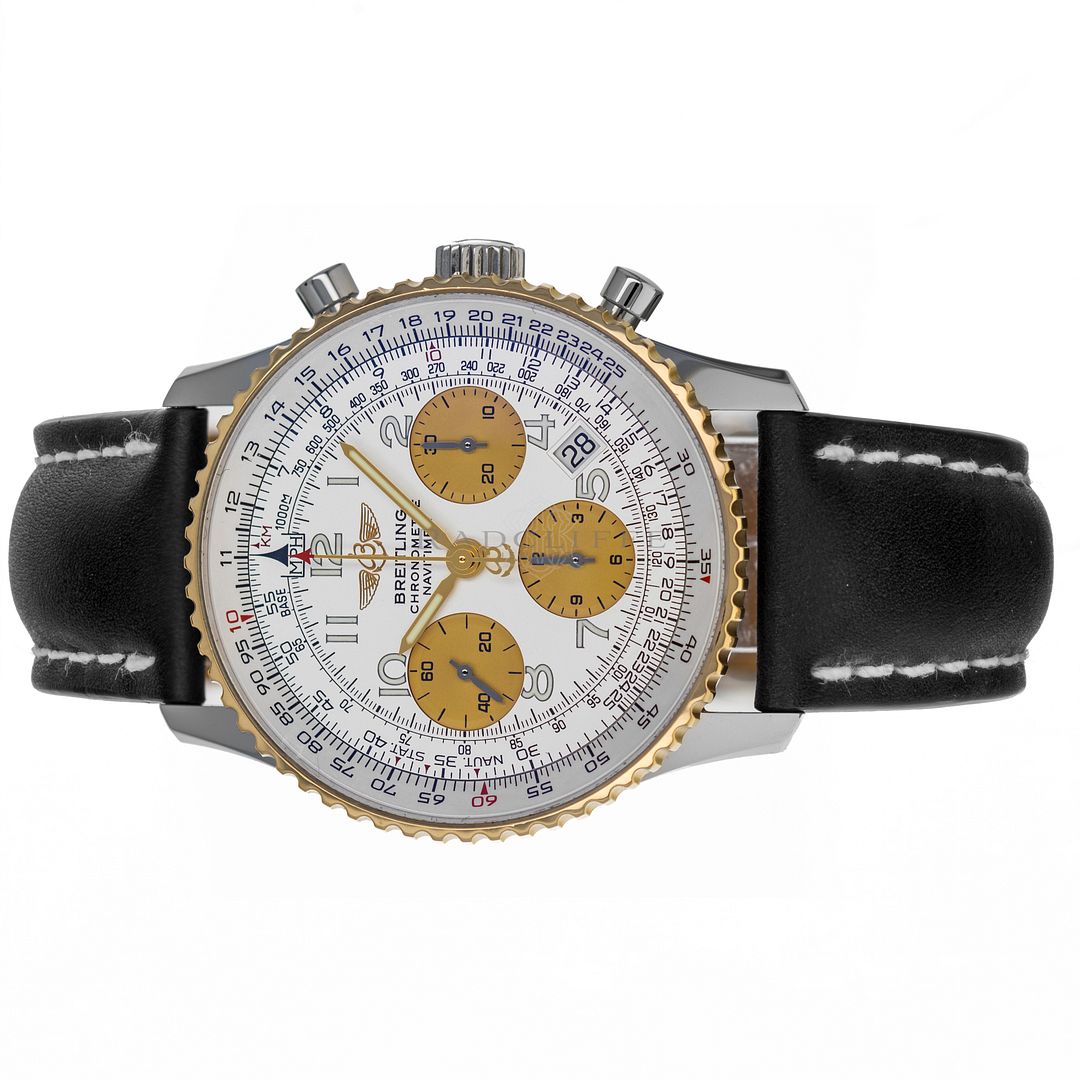 [/URL]
[URL=https://app.photobucket.com/u/ErikSzper/a/335dd30d-4247-446e-864f-c51c1867c3ea/p/70ce363e-8726-4a2f-83db-b7c028a44891]
[/URL]
[URL=https://app.photobucket.com/u/ErikSzper/a/335dd30d-4247-446e-864f-c51c1867c3ea/p/d5780d11-4092-4eb4-9dae-2cb14b2a8527]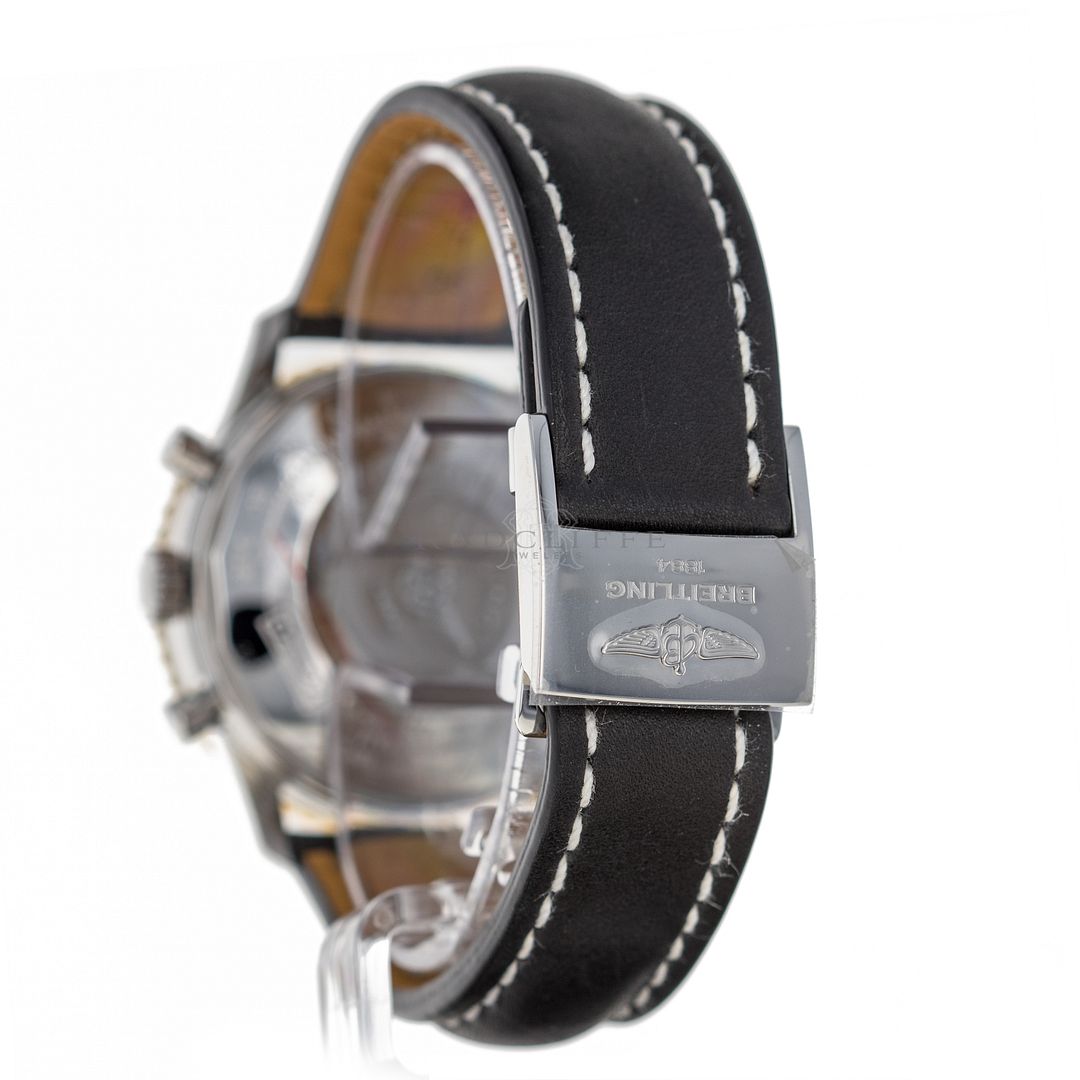 [/URL]
[URL=https://app.photobucket.com/u/ErikSzper/a/335dd30d-4247-446e-864f-c51c1867c3ea/p/f78fb6b1-8b25-4a93-be3d-f549e9e8aeeb]
[/URL]
[URL=https://app.photobucket.com/u/ErikSzper/a/335dd30d-4247-446e-864f-c51c1867c3ea/p/6bb9ccca-487d-45a5-9578-db5180df88ac]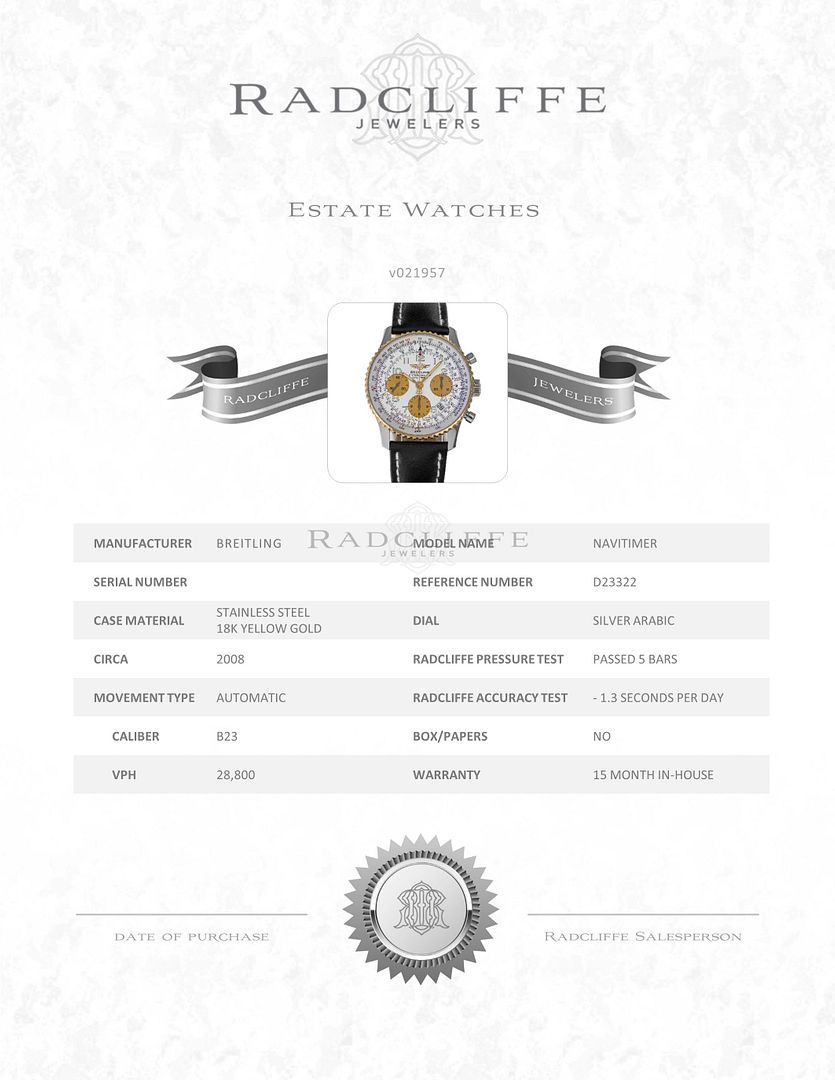 [/URL]