For sale is a pre-owned near mint condition 40mm Rolex GMT Master II. The M16710BLRO is fresh from Rolex factory service where it also received new hands, crystal, and bezel insert. The GMT Master II comes with inner and outer box, copy or service record, and service card dated April of 2021. The Pepsi GMT features at black dial with applied white gold surround indices and date aperture at 3 o'clock. While on the subject of the dial, this particular example is an "Error" or "Stick" dial. Rather than the run of the mill Roman numeral two following the GMT Master text, this example has "II" not connected at the top or bottom and is rather uncommon. The 78790A oyster bracelet has almost no stretch, would rate at 95% condition. The bracelet will accommodate a 7.25 inch wrist with 12 full size links. The coronet on the clasp is still crisp. The GMT is powered by a 3185 movement with 50 hour power reserve.
Shall deliver with remainder of factory service warranty for $14,995 plus applicable state sales tax where required.
Many of our best fresh arrivals sell before ever being listed. Contact us directly about upcoming pieces!
All timepieces come with a 7 day 'no questions asked' return period- will issue 100% refund as long as the timepiece is returned in the same condition in which it was shipped out.
[URL=https://app.photobucket.com/u/ErikSzper/a/205b9462-5680-4cc2-8d66-f3fc2082017b/p/428e7e4d-8e89-48d3-a51f-1fd78f110f86]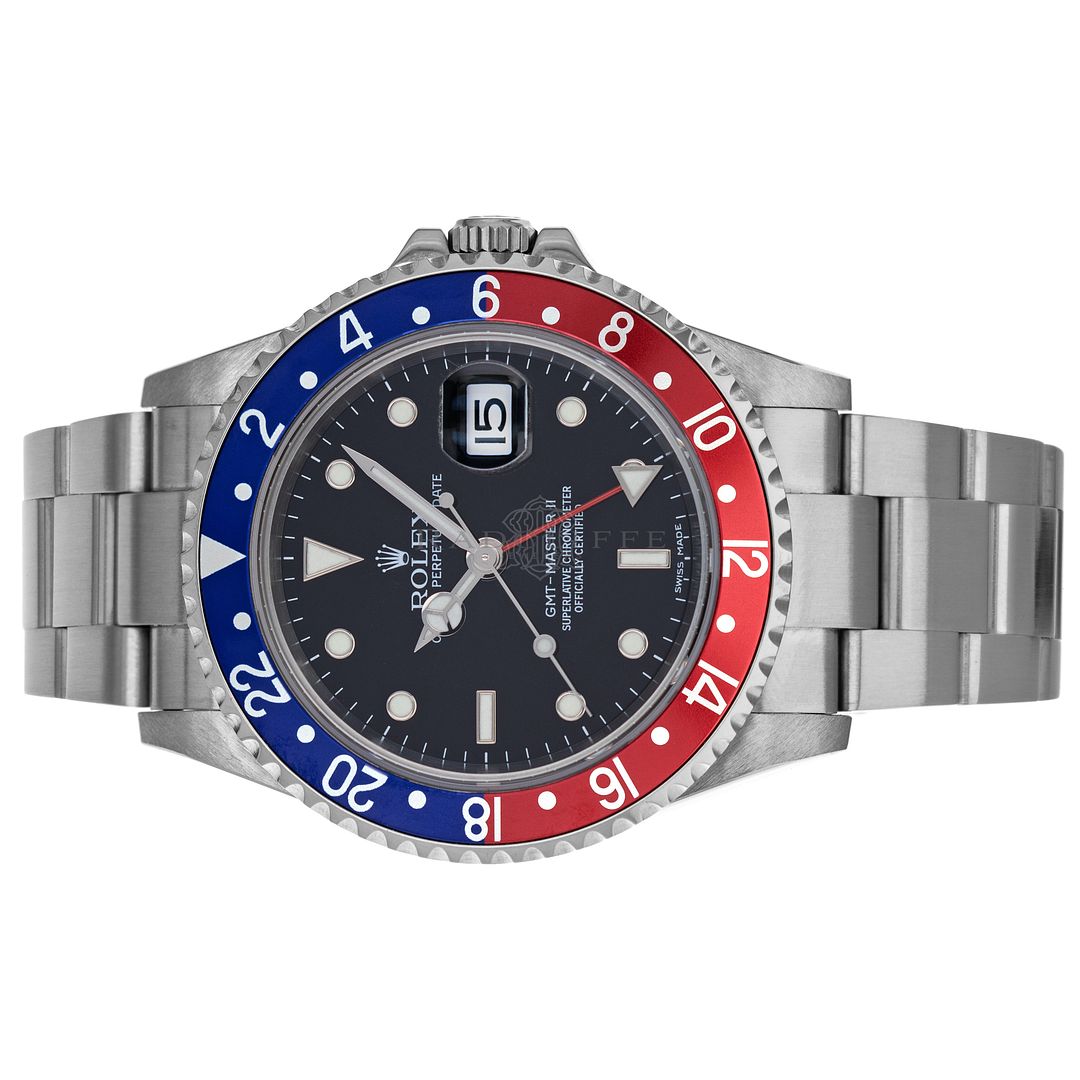 [/URL]
[URL=https://app.photobucket.com/u/ErikSzper/a/205b9462-5680-4cc2-8d66-f3fc2082017b/p/5511d158-7d69-4b01-96a4-9fc824925603]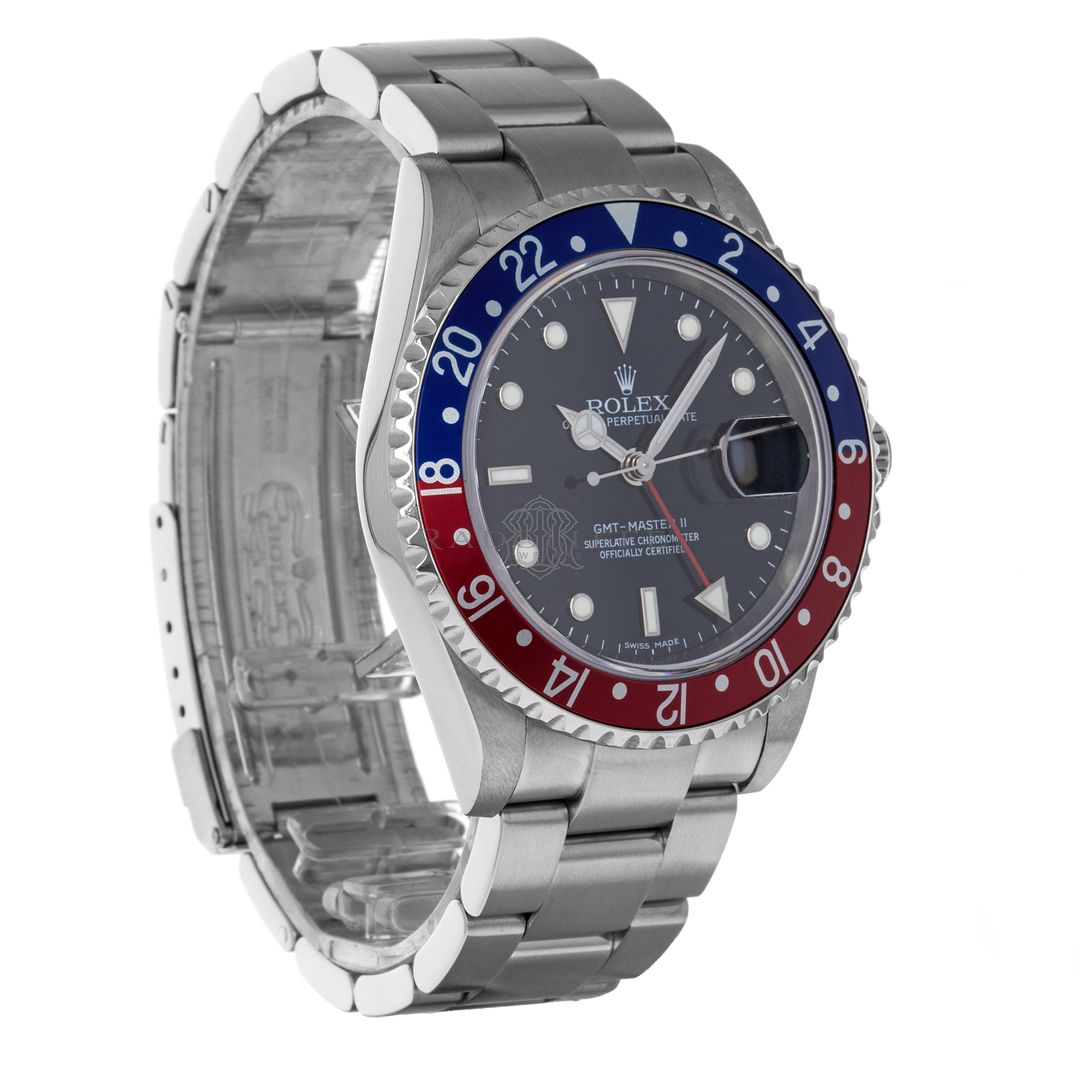 [/URL]
[URL=https://app.photobucket.com/u/ErikSzper/a/205b9462-5680-4cc2-8d66-f3fc2082017b/p/002f3f38-c530-4cbf-89fa-351d12510fc9]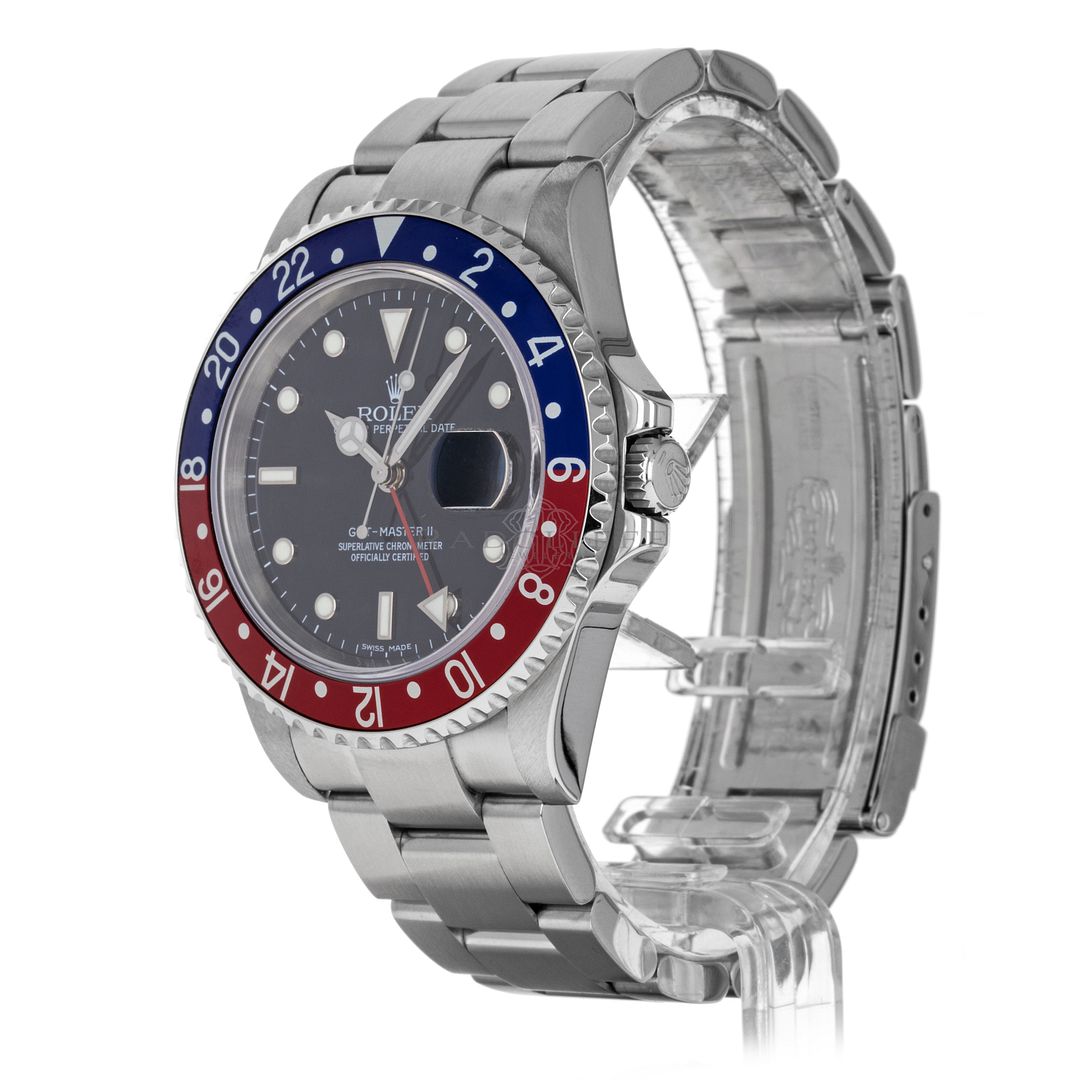 [/URL]
[URL=https://app.photobucket.com/u/ErikSzper/a/205b9462-5680-4cc2-8d66-f3fc2082017b/p/203d6154-e0f4-4f7e-b8b5-f200dc48c695]
[/URL]
[URL=https://app.photobucket.com/u/ErikSzper/a/205b9462-5680-4cc2-8d66-f3fc2082017b/p/e0cb2f04-f114-4779-b811-50696c40f93f]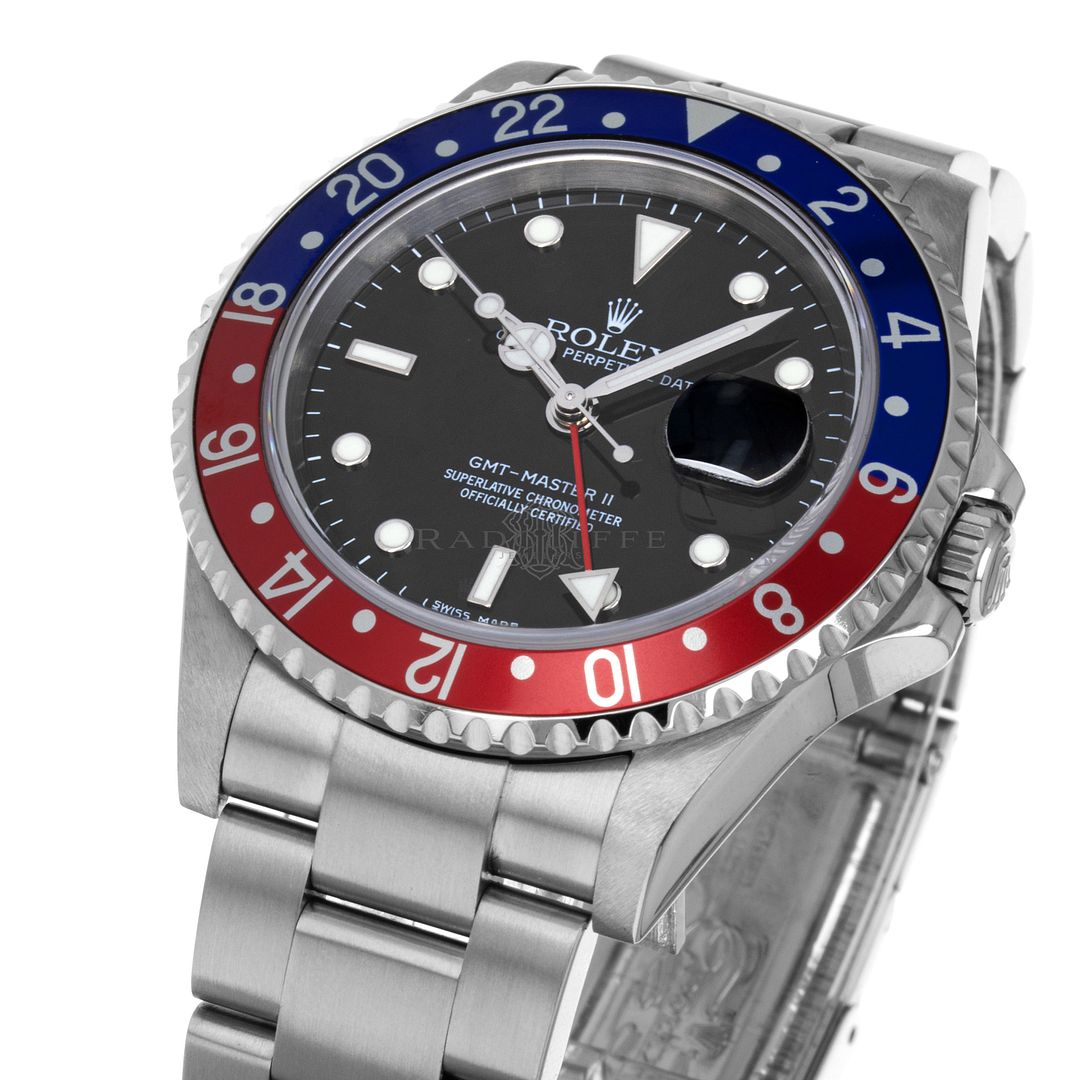 [/URL]
[URL=https://app.photobucket.com/u/ErikSzper/a/205b9462-5680-4cc2-8d66-f3fc2082017b/p/28dcf902-4b33-47c0-8cf1-ef1d53793941]
[/URL]
[URL=https://app.photobucket.com/u/ErikSzper/a/205b9462-5680-4cc2-8d66-f3fc2082017b/p/dbe23e06-53a8-43e9-abda-44878329afdd]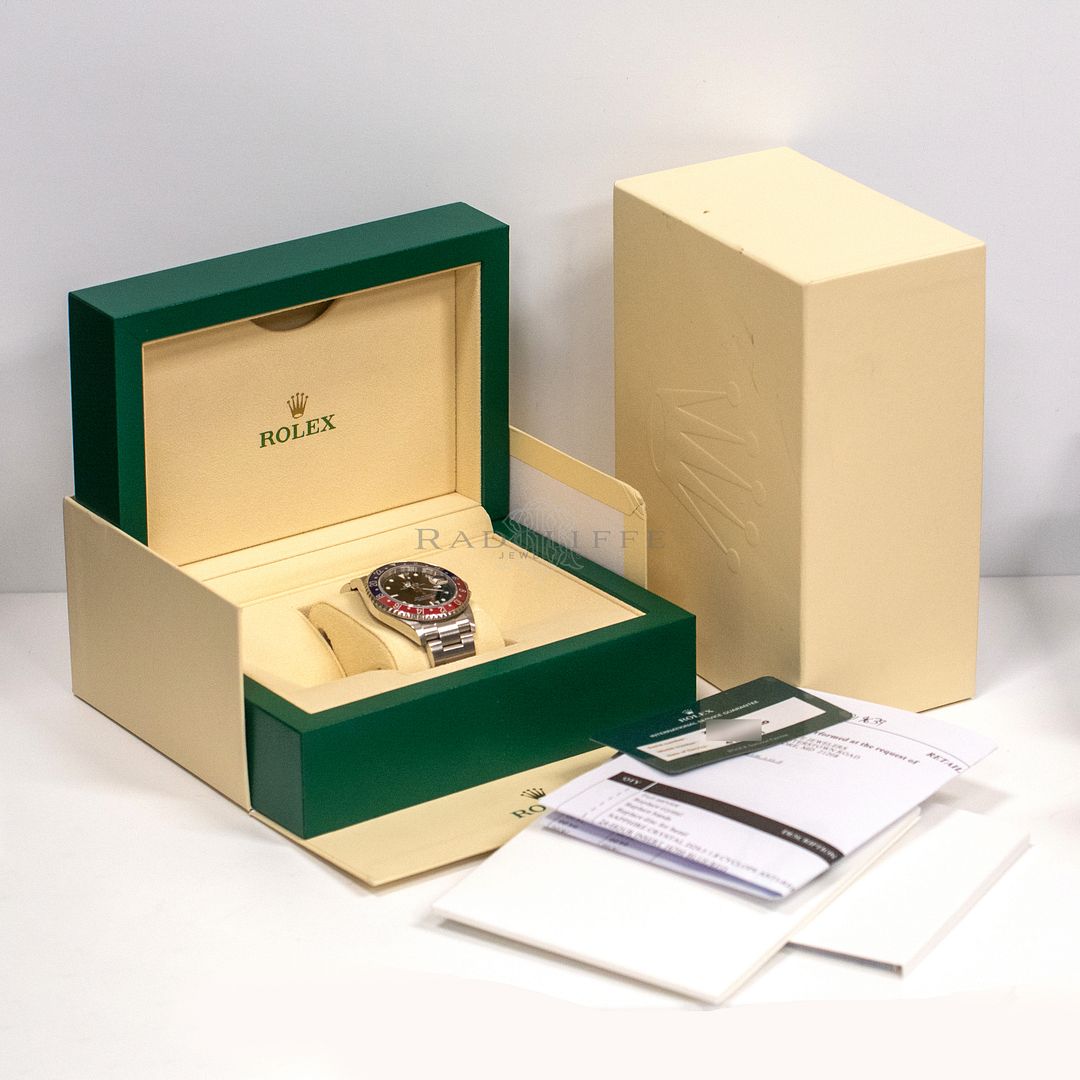 [/URL]
[URL=https://app.photobucket.com/u/ErikSzper/a/205b9462-5680-4cc2-8d66-f3fc2082017b/p/fc330f6e-f2b4-4509-b01d-5cafcb3a773a]
[/URL]