For sale is a pre-owned near mint condition 40mm stainless steel and 18k yellow gold Rolex GMT Master II. The D serial 16713, circa 2005, includes box, service guarantee card, service booklets, service papers and travel pouch. The watch was recently serviced by Rolex in April 2021 where it received a full service/polish, replacement hands and a replacement bezel insert. This GMT Master II features a silver "Serti" dial with diamond and ruby hour markers— a nice departure from the standard black dials. The case retains a nice profile with sharp even lugs free of any discernible imperfections. The GMT Master is mounted on a stainless steel and 18k yellow gold 78793A oyster bracelet dated to 2005 (MA clasp code) and remains in 90% condition with minimal stretch. The watch is powered by a Rolex caliber 3185 with a 50-hour power reserve.
Shall deliver with remainder of factory service warranty for $13,750 plus applicable state sales tax where required.
Many of our best fresh arrivals sell before ever being listed. Contact us directly about upcoming pieces!
All timepieces come with a 7 day 'no questions asked' return period- will issue 100% refund as long as the timepiece is returned in the same condition in which it was shipped out.
[URL=https://app.photobucket.com/u/ErikSzper/a/205b9462-5680-4cc2-8d66-f3fc2082017b/p/bf9113ac-71fe-4bd5-b95f-eadf066e1e95]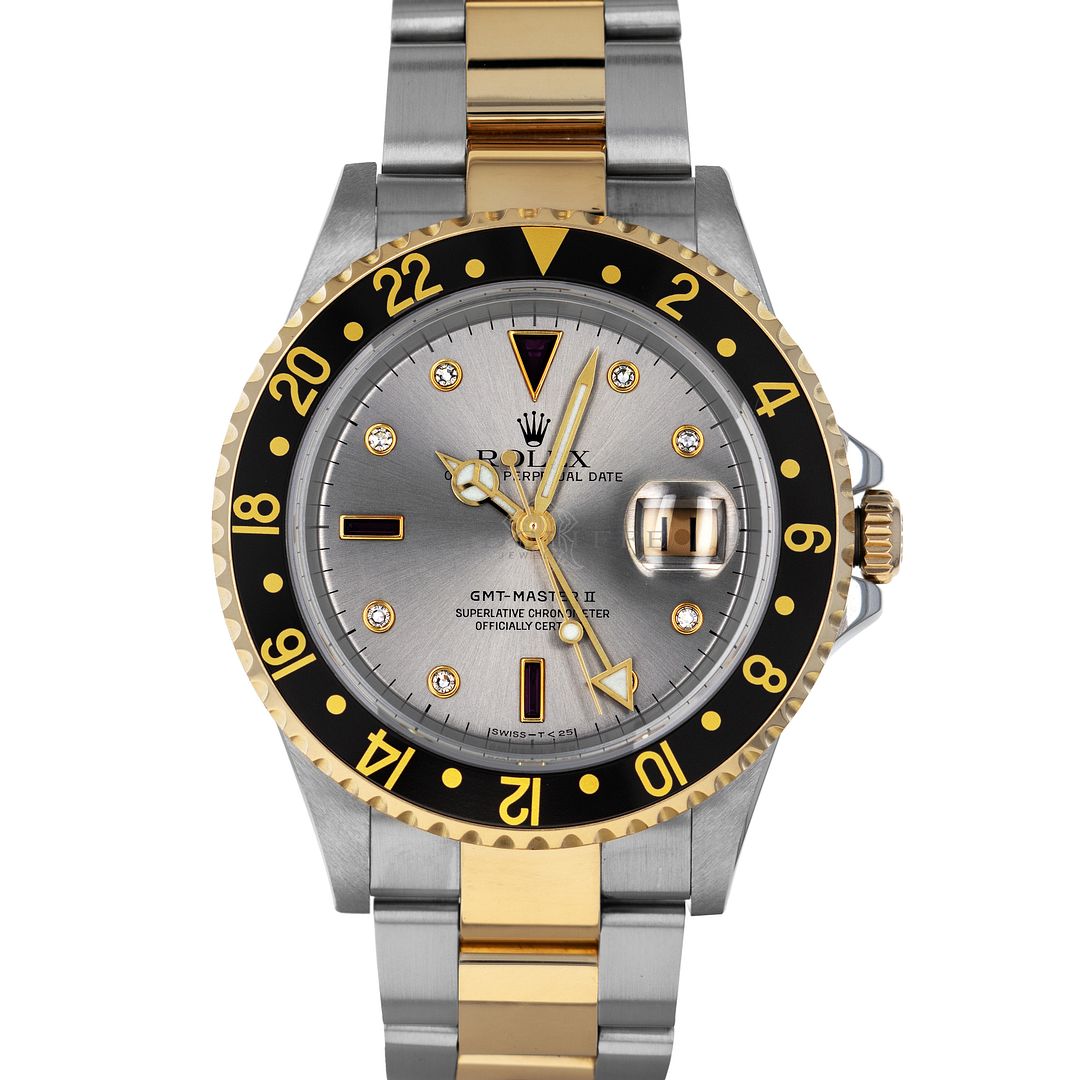 [/URL]
[URL=https://app.photobucket.com/u/ErikSzper/a/205b9462-5680-4cc2-8d66-f3fc2082017b/p/bf19c049-f2c7-44c1-a0ed-a878d88cfc67]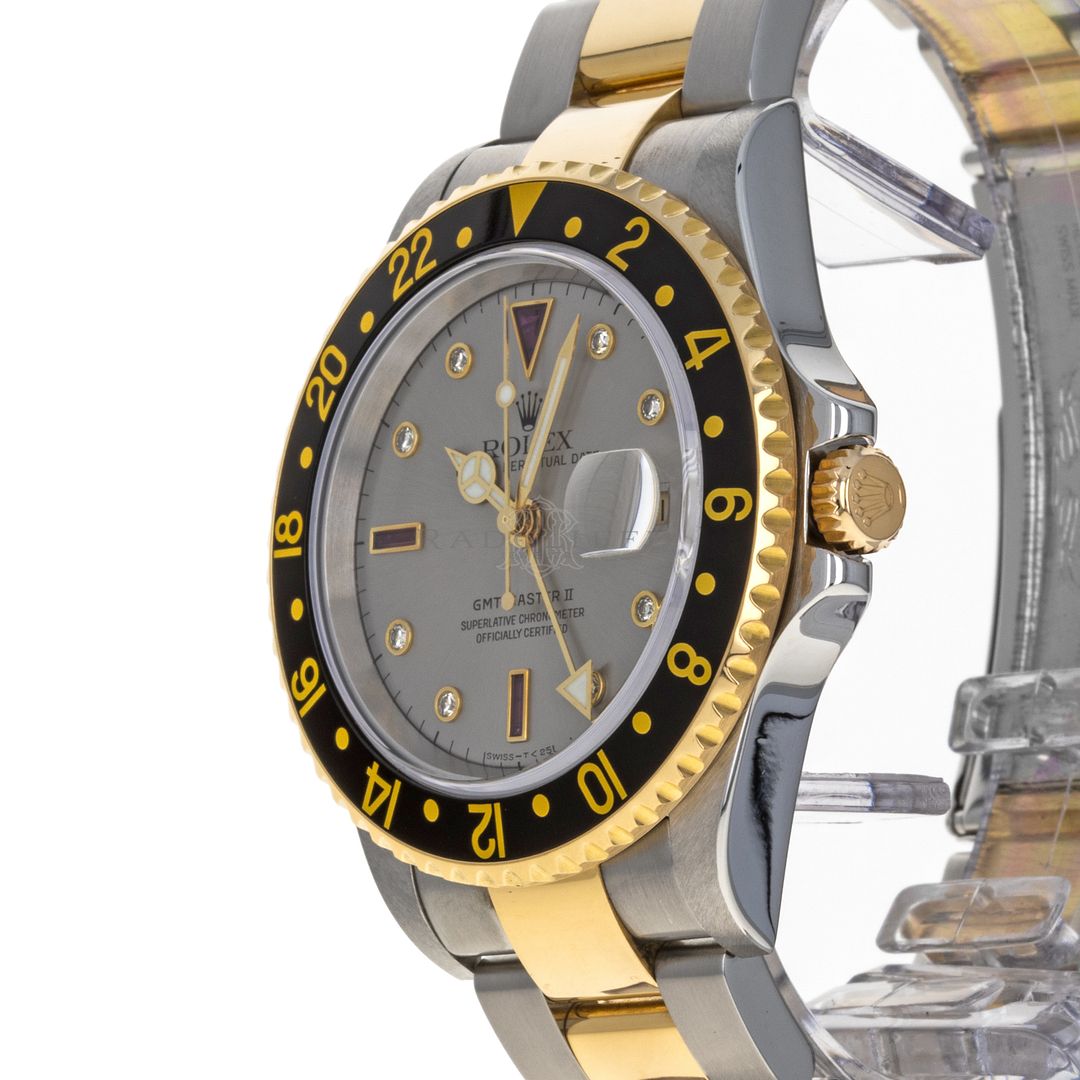 [/URL]
[URL=https://app.photobucket.com/u/ErikSzper/a/205b9462-5680-4cc2-8d66-f3fc2082017b/p/591284de-27de-4e8a-9592-d80b5481c6a5]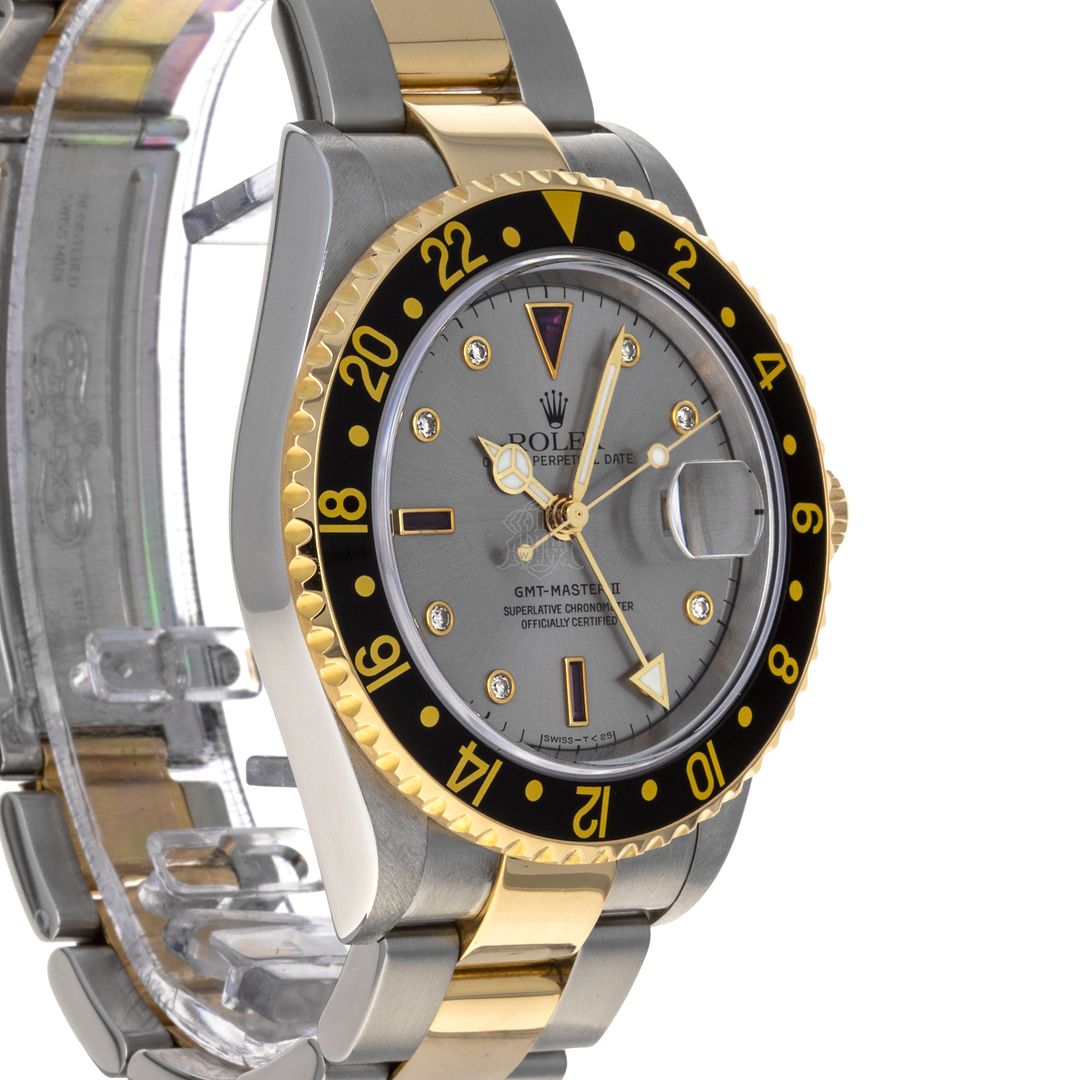 [/URL]
[URL=https://app.photobucket.com/u/ErikSzper/a/205b9462-5680-4cc2-8d66-f3fc2082017b/p/bba38a93-e671-4472-95eb-5da3d1fa5d0f]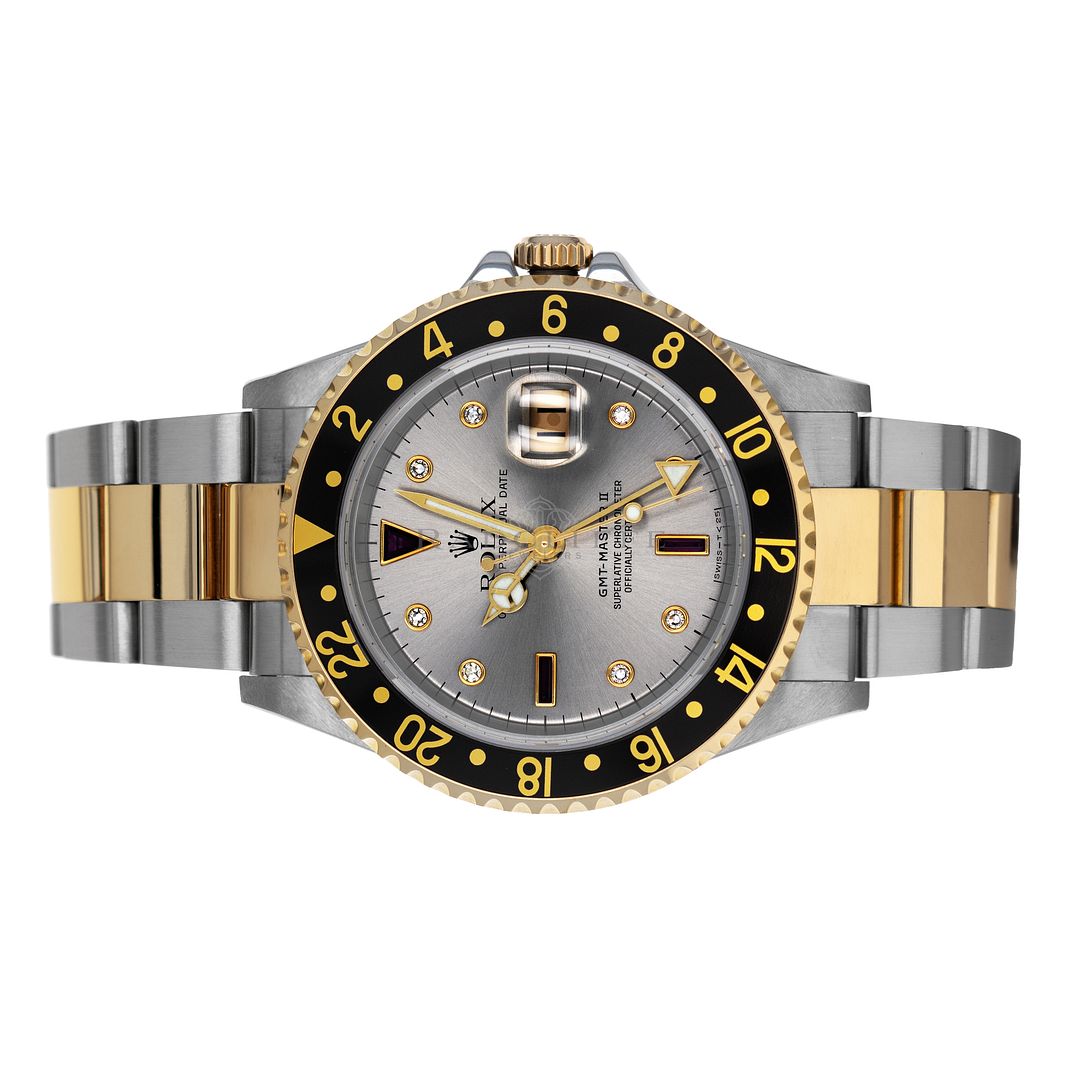 [/URL]
[URL=https://app.photobucket.com/u/ErikSzper/a/205b9462-5680-4cc2-8d66-f3fc2082017b/p/739d1e42-644d-463d-850e-541c8a48d71a]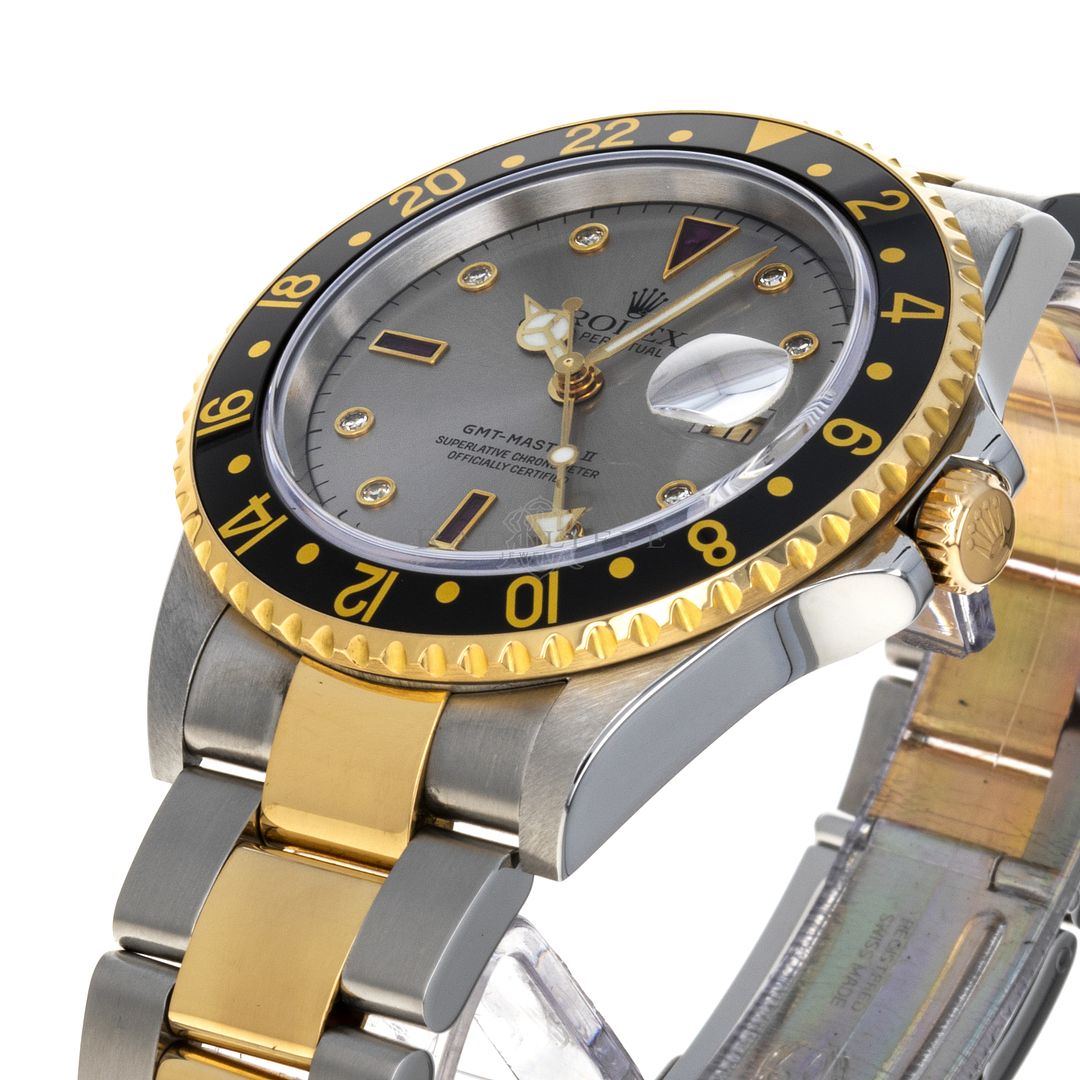 [/URL]
[URL=https://app.photobucket.com/u/ErikSzper/a/205b9462-5680-4cc2-8d66-f3fc2082017b/p/47132697-11e6-49b0-ae82-4eb3fcea6201]
[/URL]
[URL=https://app.photobucket.com/u/ErikSzper/a/205b9462-5680-4cc2-8d66-f3fc2082017b/p/b45bff28-04fb-4ae7-aaaa-072b47967bac]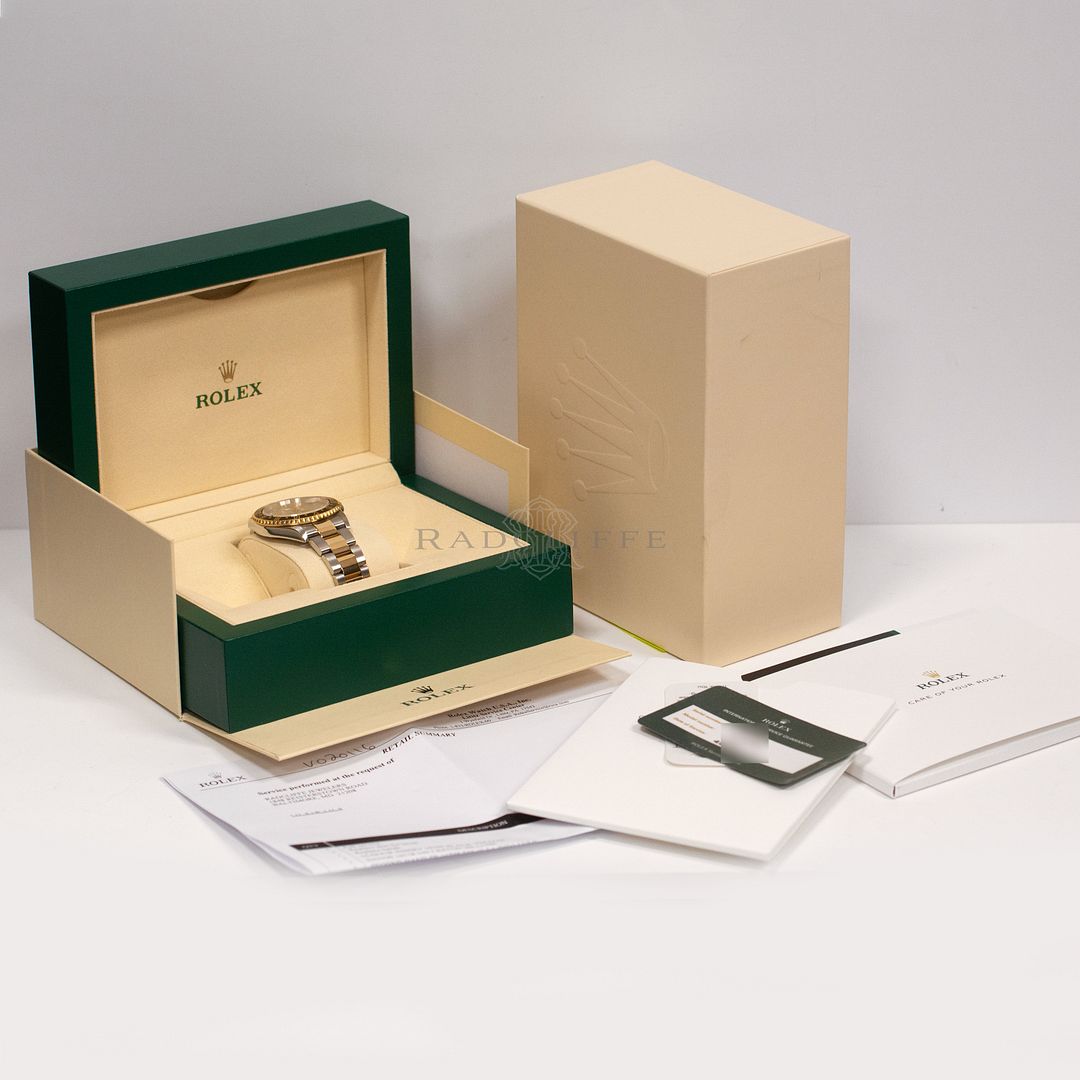 [/URL]
[URL=https://app.photobucket.com/u/ErikSzper/a/205b9462-5680-4cc2-8d66-f3fc2082017b/p/b174bb1a-bf4f-4c36-b398-8459236d701b]
[/URL]