For sale is a pre-owned near mint condition stainless steel 36mm Rolex Explorer. The 114270 Y Serial (circa 2002) includes box, but no paperwork. The Explorer features a glossy black dial with applied luminescent stick and Arabic indices. The no-holes case is in remarkable condition with thick, even lugs, sharp lines and a near pristine domed bezel which shows a couple hairline scratches near the crown. The case back appears to still have the original sticker intact, albeit worn and nearly unrecognizable. The watch is mounted on a stainless steel Oyster bracelet with no noticeable stretch. The DT (2002) clasp code signifies that bracelet is likely original to the watch. The 114270 is powered by an automatic Rolex caliber 3130 with a 48-hour power reserve. No waiting list for this exquisite 36mm Explorer, it can be yours today!
Shall deliver with 15 month in house warranty on the movement for $6,875 plus applicable state sales tax where required.
Many of our best fresh arrivals sell before ever being listed. Contact us directly about upcoming pieces!
All timepieces come with a 7 day 'no questions asked' return period- will issue 100% refund as long as the timepiece is returned in the same condition in which it was shipped out.
[URL=https://app.photobucket.com/u/ErikSzper/a/205b9462-5680-4cc2-8d66-f3fc2082017b/p/8471b535-1047-4006-b52b-a6713a91be4a]
[/URL]
[URL=https://app.photobucket.com/u/ErikSzper/a/205b9462-5680-4cc2-8d66-f3fc2082017b/p/fbd4f503-e6f1-45d5-a754-60ecac34aec3]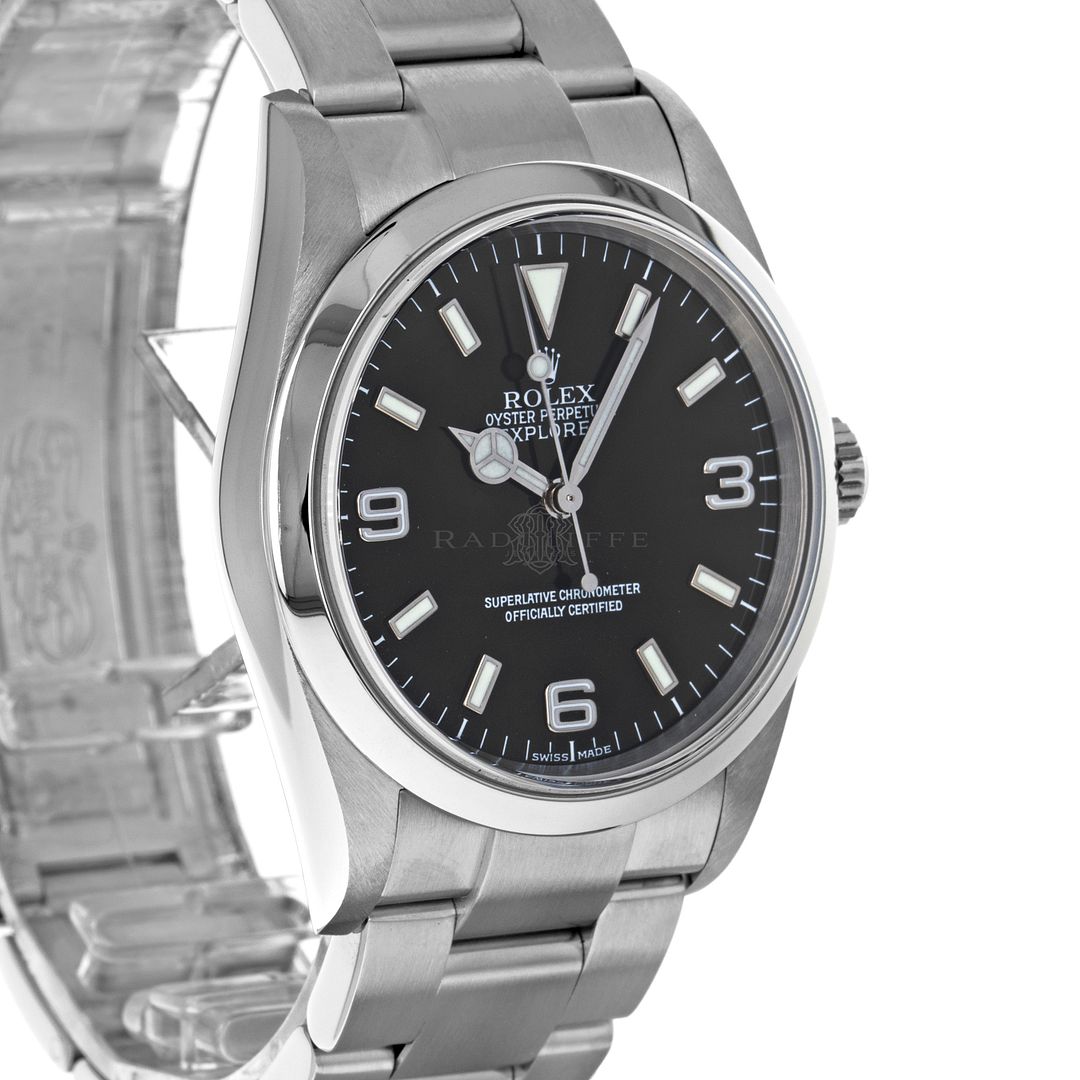 [/URL]
[URL=https://app.photobucket.com/u/ErikSzper/a/205b9462-5680-4cc2-8d66-f3fc2082017b/p/2a129a27-b8d1-4f7f-9479-e1f39b1f7202]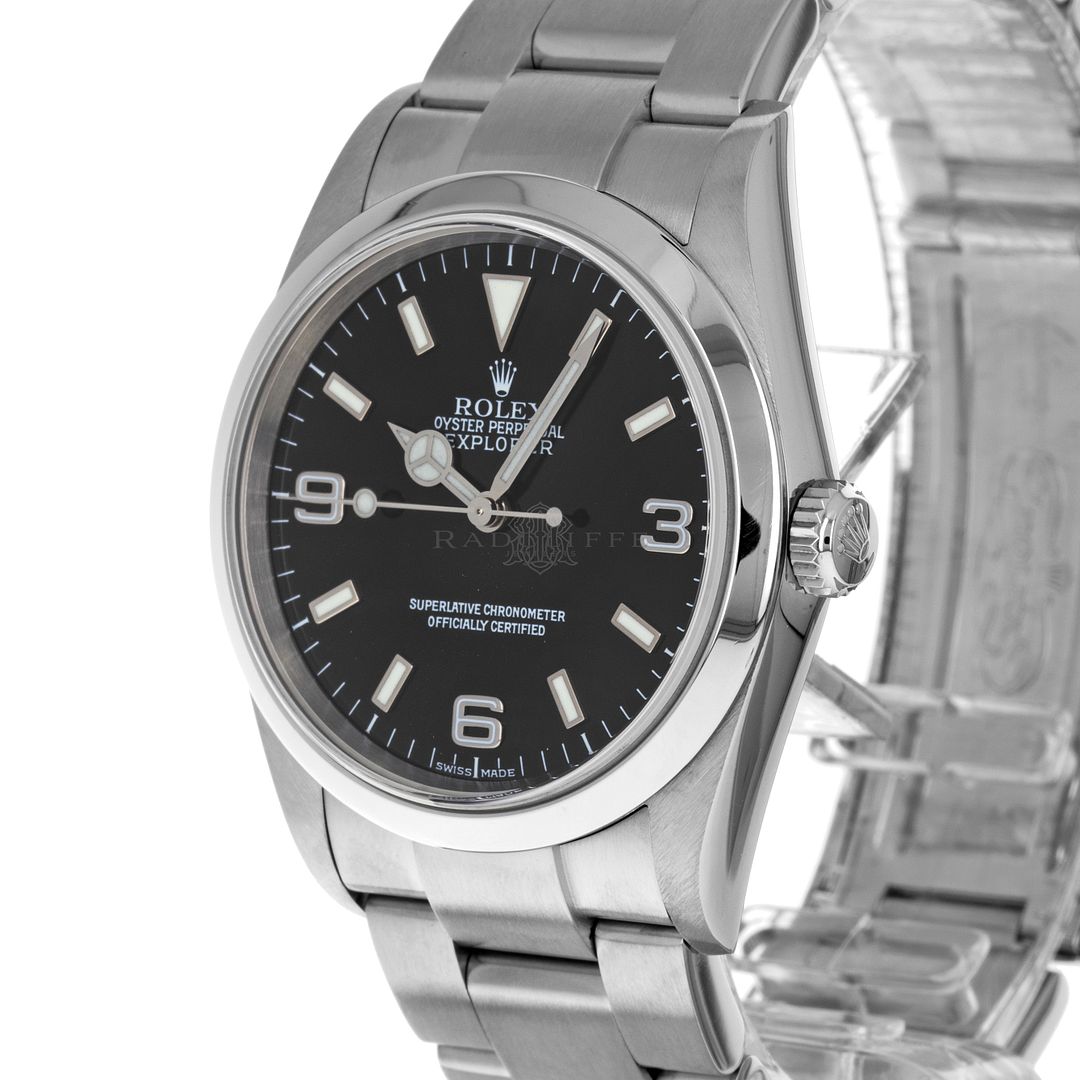 [/URL]
[URL=https://app.photobucket.com/u/ErikSzper/a/205b9462-5680-4cc2-8d66-f3fc2082017b/p/37ea5150-3c26-4e13-8a7c-b2c1b4a229cd]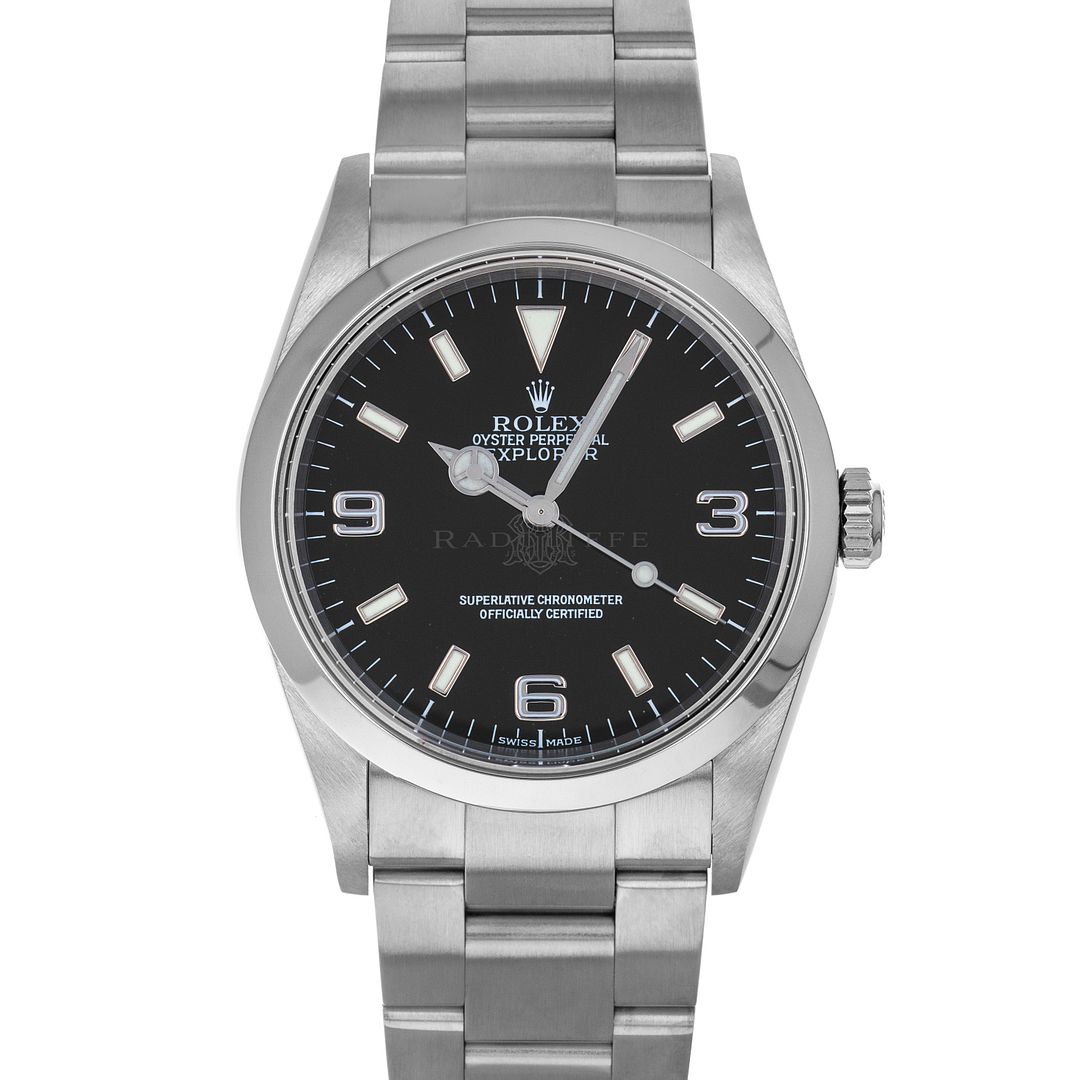 [/URL]
[URL=https://app.photobucket.com/u/ErikSzper/a/205b9462-5680-4cc2-8d66-f3fc2082017b/p/88d859c5-573b-4d97-8178-82582056beba]
[/URL]
[URL=https://app.photobucket.com/u/ErikSzper/a/205b9462-5680-4cc2-8d66-f3fc2082017b/p/964cef91-97bc-4719-a450-e9f6f0327cbd]
[/URL]
[URL=https://app.photobucket.com/u/ErikSzper/a/205b9462-5680-4cc2-8d66-f3fc2082017b/p/bc6e9fec-1fec-490a-90e1-678b8be368a1]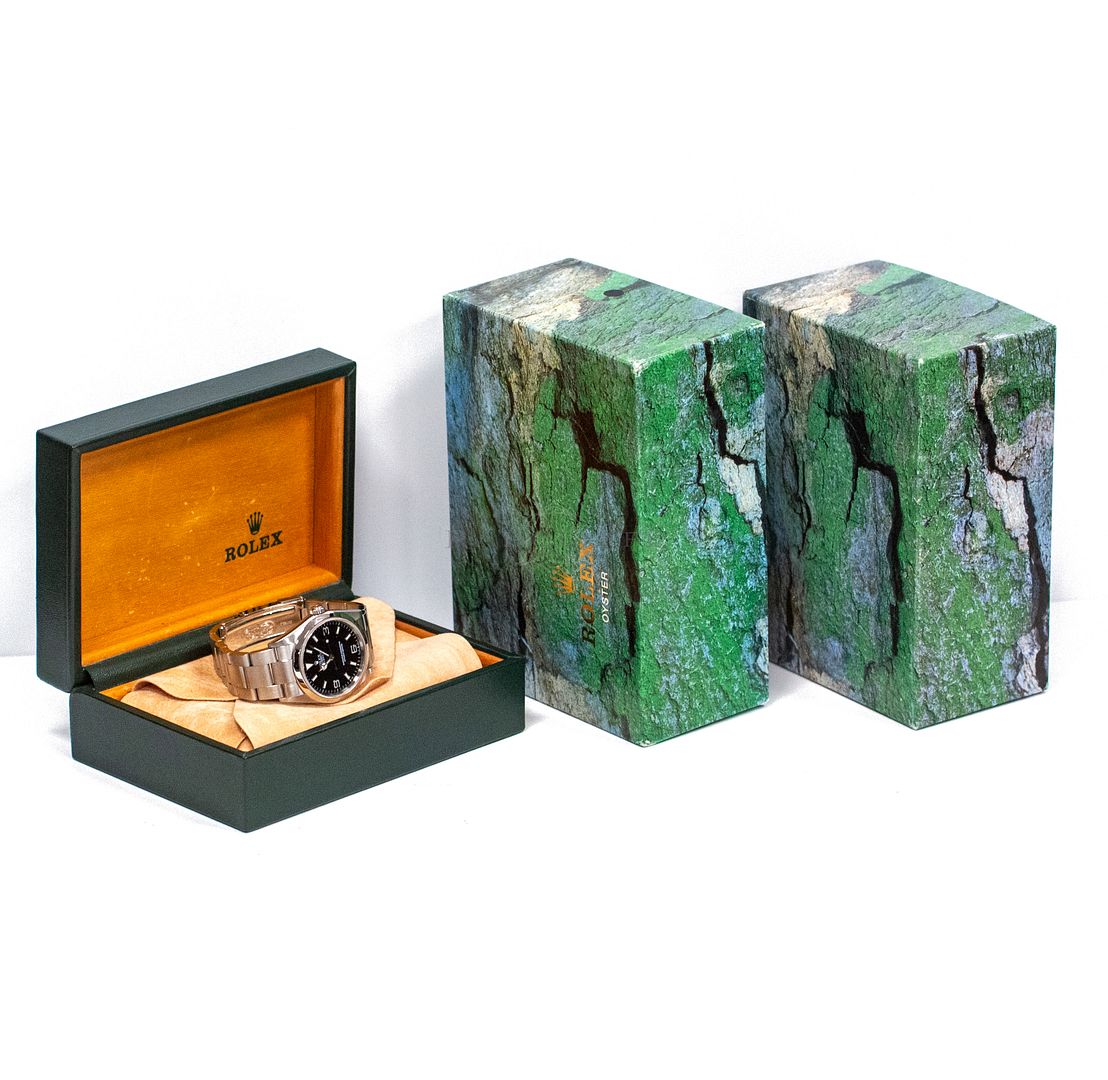 [/URL]
[URL=https://app.photobucket.com/u/ErikSzper/a/205b9462-5680-4cc2-8d66-f3fc2082017b/p/0c8c4797-2955-49d5-9579-d7b745ab5226]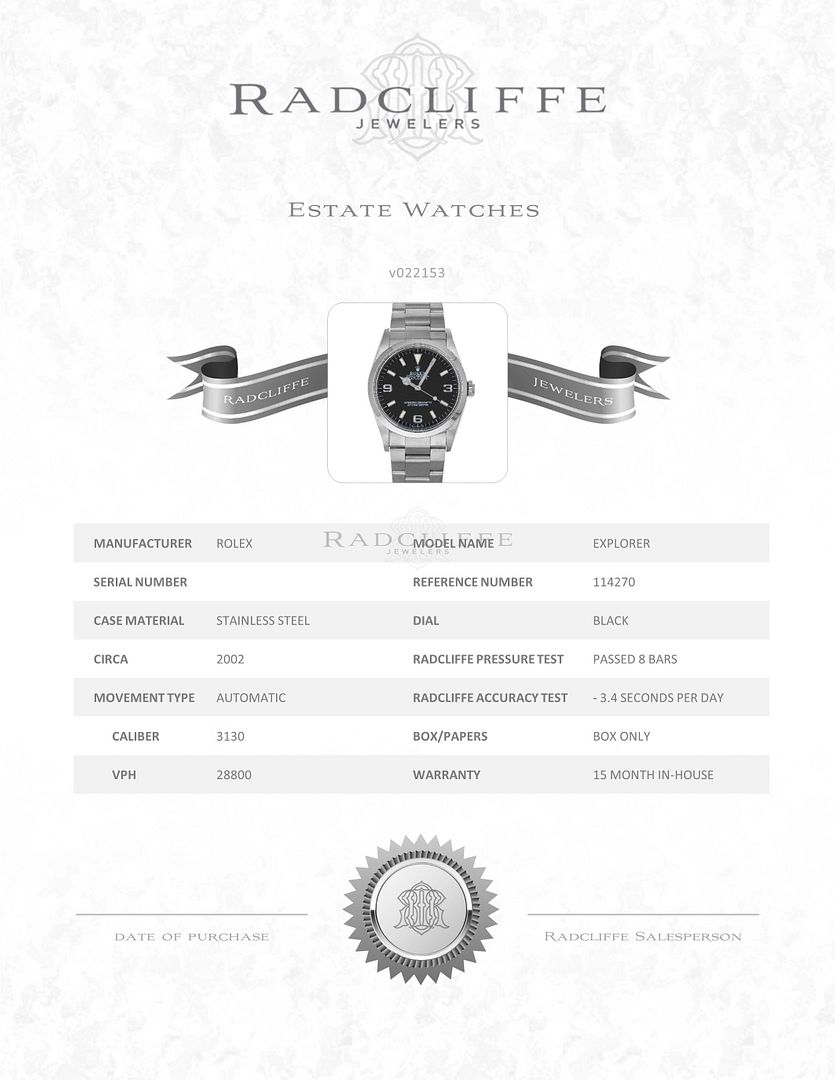 [/URL]