FS: TAG Heuer 2000 ref. 301/81 bracelet NOS clasp satin finish
Letting a few of these go, scarce New Old Stock TAG-Heuer 2000 bracelets clasps from the 1980s. No need for you to buy a new bracelet if your clasp is weak, bent or scratched. Just swap on these parts. You use the pins from your old clasp (no pins included here). TAG-Heuer part reference 301/81 marked on the back. The connection link at the logo end of the clasp is 10mm wide and opposite end connection point inside the clasp is 16mm wide.
The clasp measures 3.7mm long, measured from pin to pin. It is 20mm wide at the widest part where the logo is on the clasp cover. Very useful parts to stash away for when a nice watch comes along with a really scratched up bracelet clasp.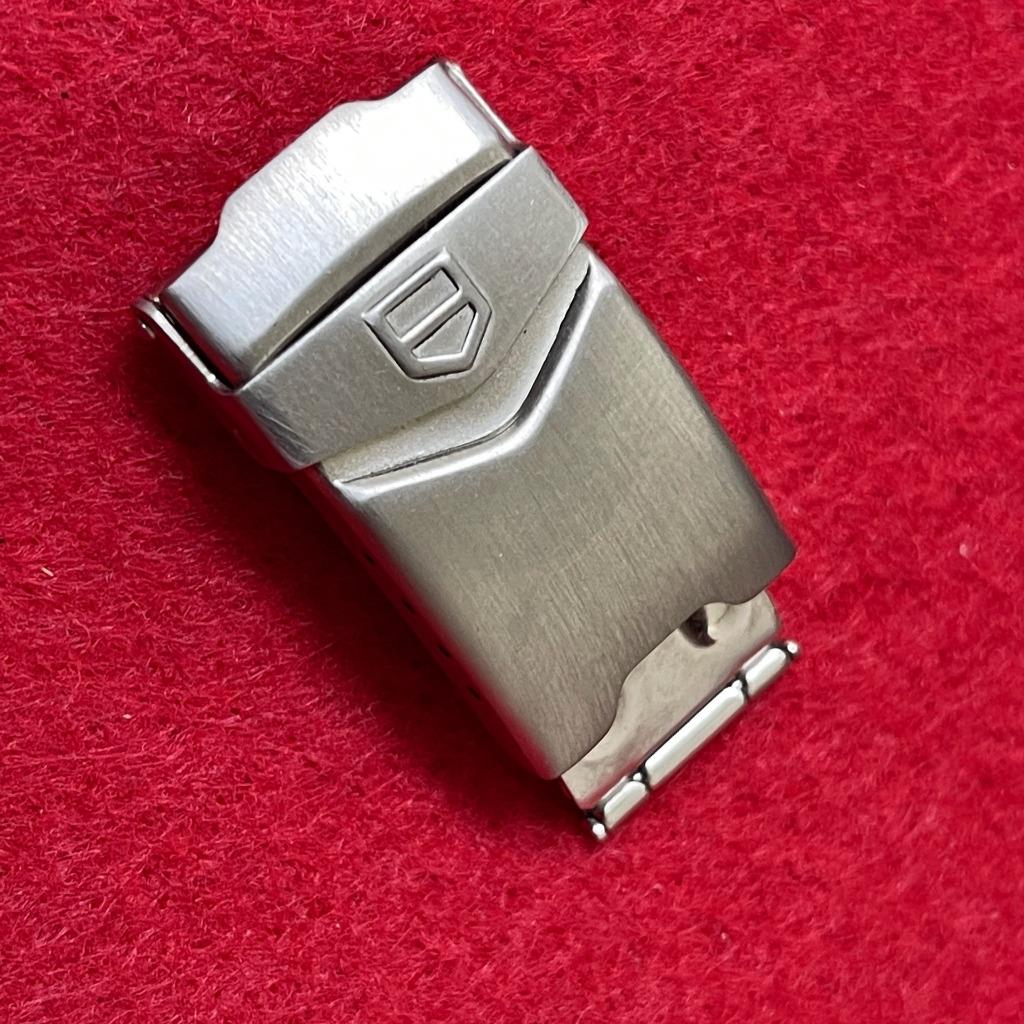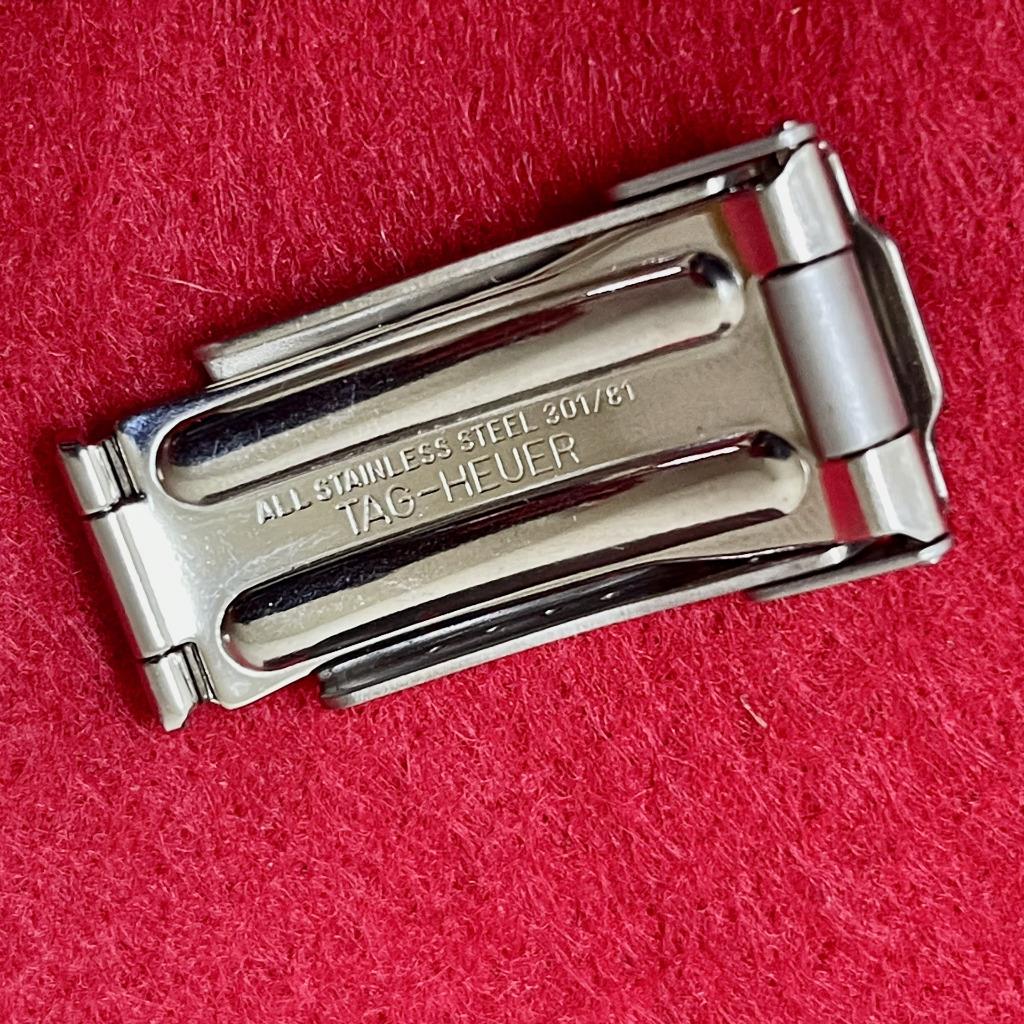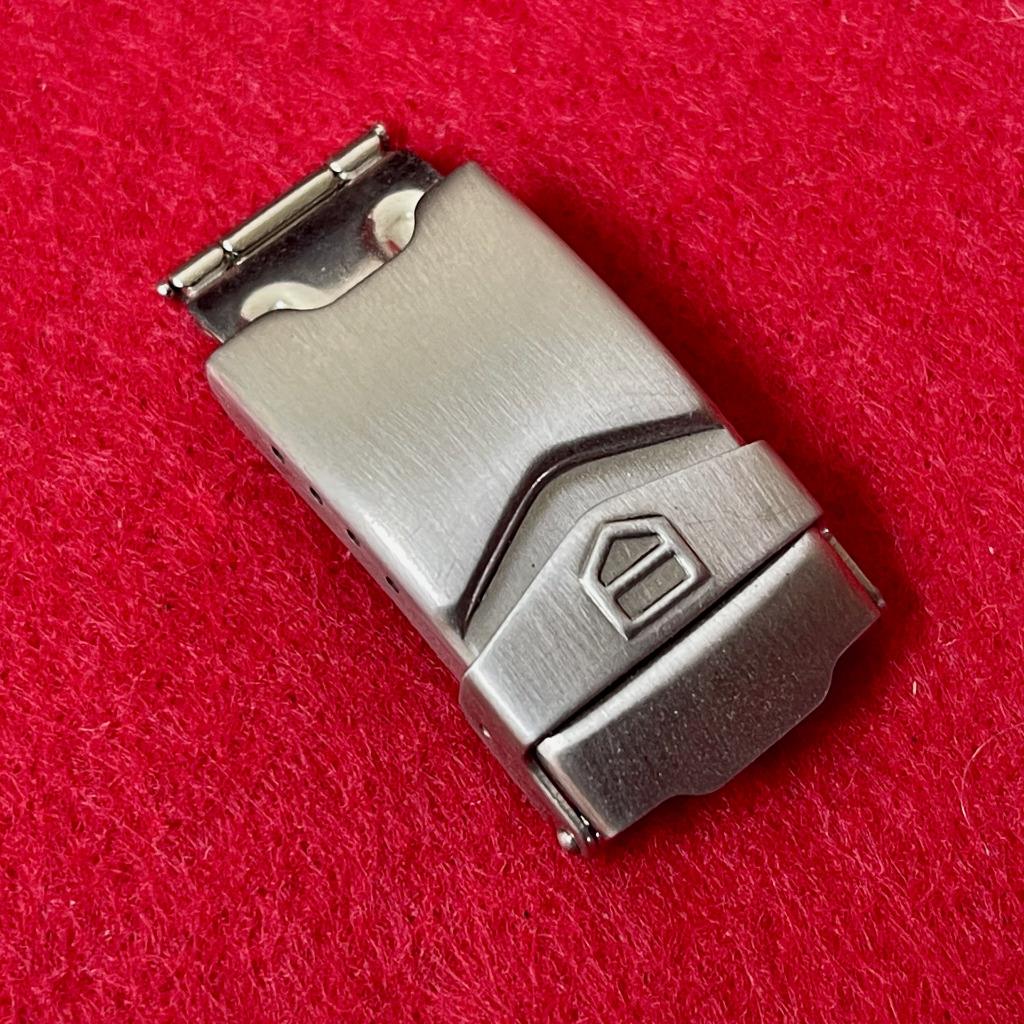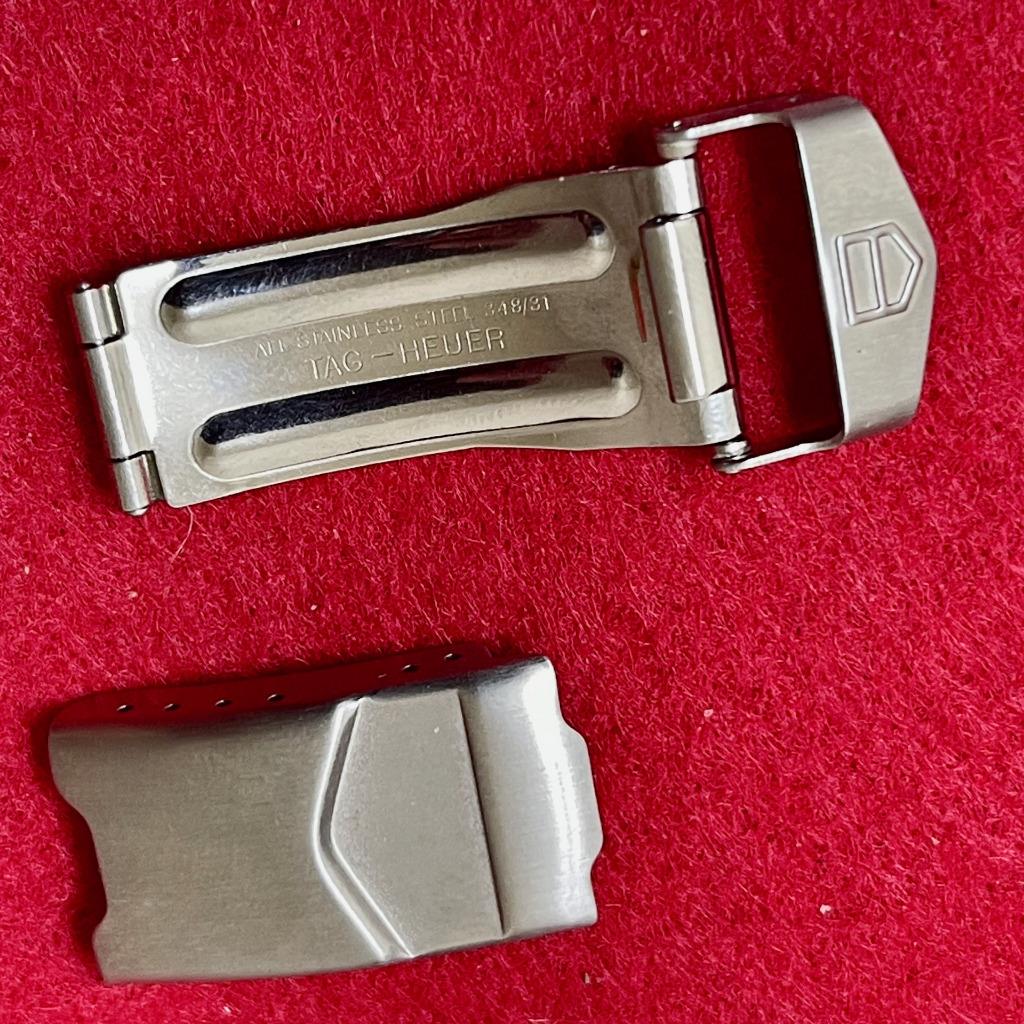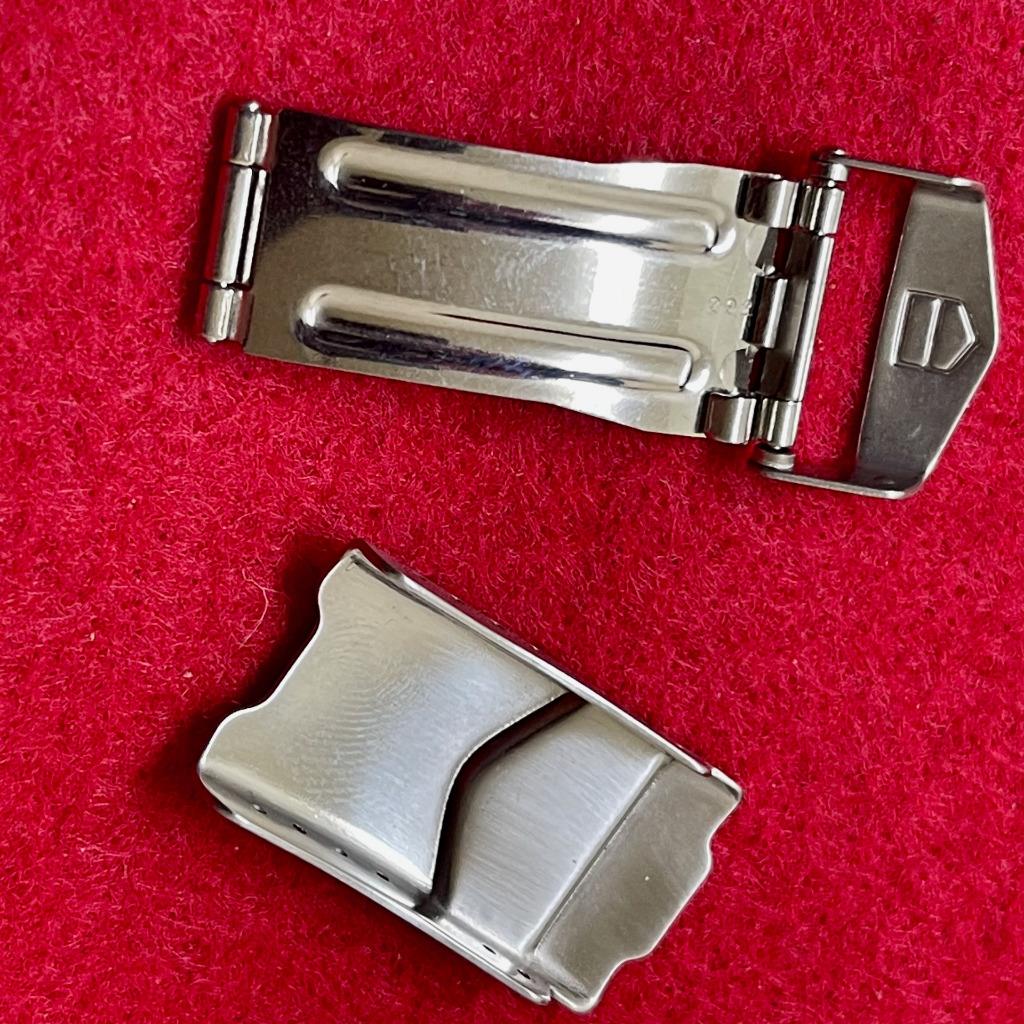 PRICE: $85 (2 available)
We also have a TAG-Heuer 610/810 used bracelet for sale.
U.S. shipping is $7.99. International buyers inquire about shipping rates.
Thanks for looking, Bill Mahoney (Squinky)
Squinky.com
Squinky has been a leading supplier of vintage Heuer vintage chronograph and dive watch chronograph parts for the past 20 years. Look at our site for 200+ vintage Heuer parts, bands, buckles and accessories including Heuer Corfam bands, Heuer steel buckle 16mm or 18mm opening options, and NSA Heuer bracelets links, clasps and other parts. We have a huge variety of leather racing straps to fit any vintage Heuer model made and the original Swiss dive bands for the Heuer dive watch models.