Very nice early version (round lume plots) of the Fortis Marinemaster from the early 70s.
The elaborate dial shows the decompression table in red, orange, white and black color. The watch features a date window at 6 o'clock. The unusual set of hands consists of a red minute hand, a steel hour hand and a lollipop second hand. The luminous material is original and intact in all hands and hour markers.
This Fortis Marinemaster features what is known as the Super Compressor case, designed by Ervin Pequerez. As the diving depth increases, the case is pressed harder against the gasket and thus greater water resistance of the case is achieved. The Fortis Marinemaster 6237 features two crowns. The crown at 4 o'clock sets the time and the crown at 2 o'clock rotates the inner bezel.
The movement works fine and has been checked, but there are no service documents available.
The watch comes with a neutral leather strap with HIRSCH buckle.
BRAND: Fortis
MODEL: Marinemaster
CASEDIAMETER: 42mm
SERIALNUMBER: 6337
YEAR: 1970ies
BOX: NO
PAPERS: NO
Many references available, shipping worldwide possible.
mailto: office@m2watches.com
location: Vienna Austria
PRICE: 2850 EURO
[URL=https://hosting.photobucket.com/images/ac181/rolexvienna/fortis_marinemaster.JPG?width=960&height=720&fit=bounds]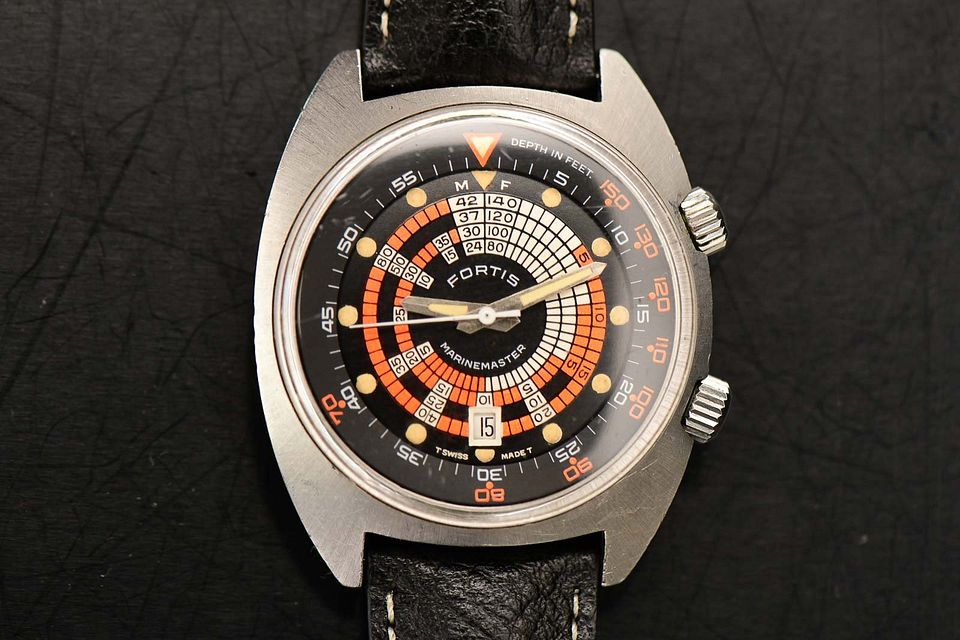 [/URL]
[URL=https://hosting.photobucket.com/images/ac181/rolexvienna/fortis_marinemaster-3.JPG?width=960&height=720&fit=bounds]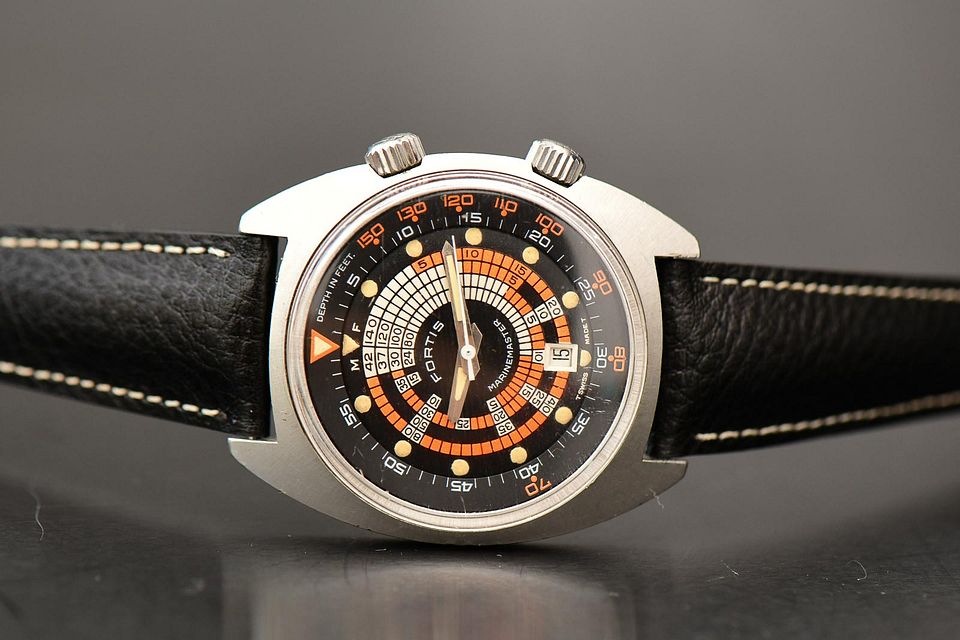 [/URL]
[URL=https://hosting.photobucket.com/images/ac181/rolexvienna/fortis_marinemaster-2.JPG?width=960&height=720&fit=bounds]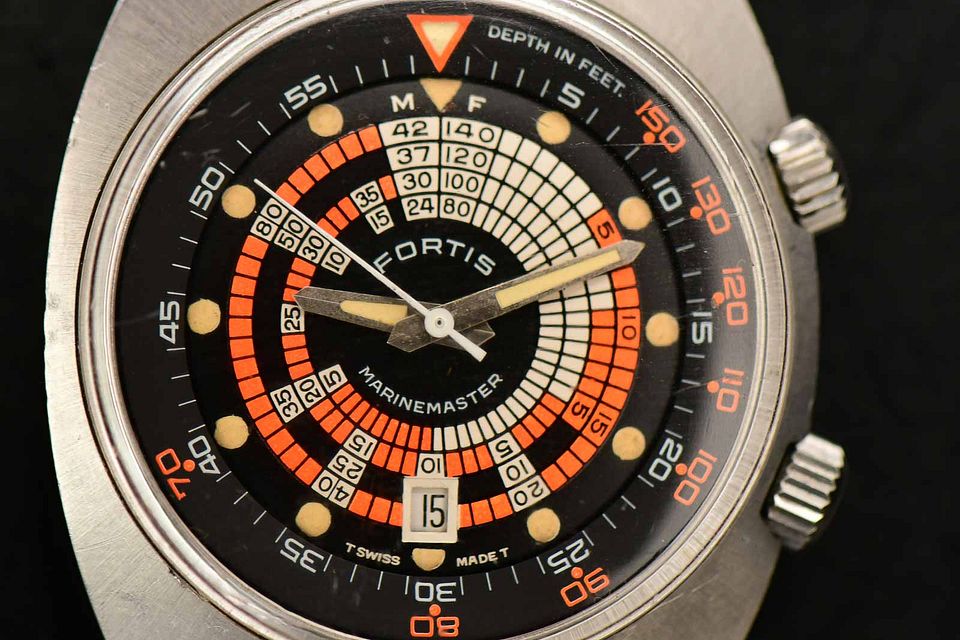 [/URL]
[URL=https://hosting.photobucket.com/images/ac181/rolexvienna/fortis_marinemaster-6.JPG?width=960&height=720&fit=bounds]
[/URL]
[URL=https://hosting.photobucket.com/images/ac181/rolexvienna/fortis_marinemaster-5.JPG?width=960&height=720&fit=bounds]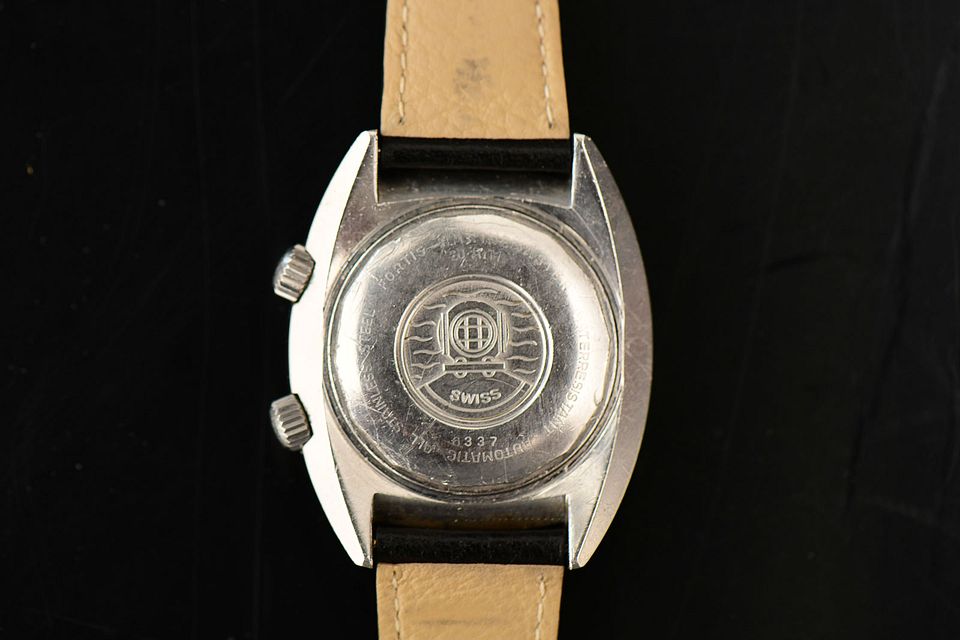 [/URL]
[URL=https://hosting.photobucket.com/images/ac181/rolexvienna/fortis_marinemaster-4.JPG?width=960&height=720&fit=bounds]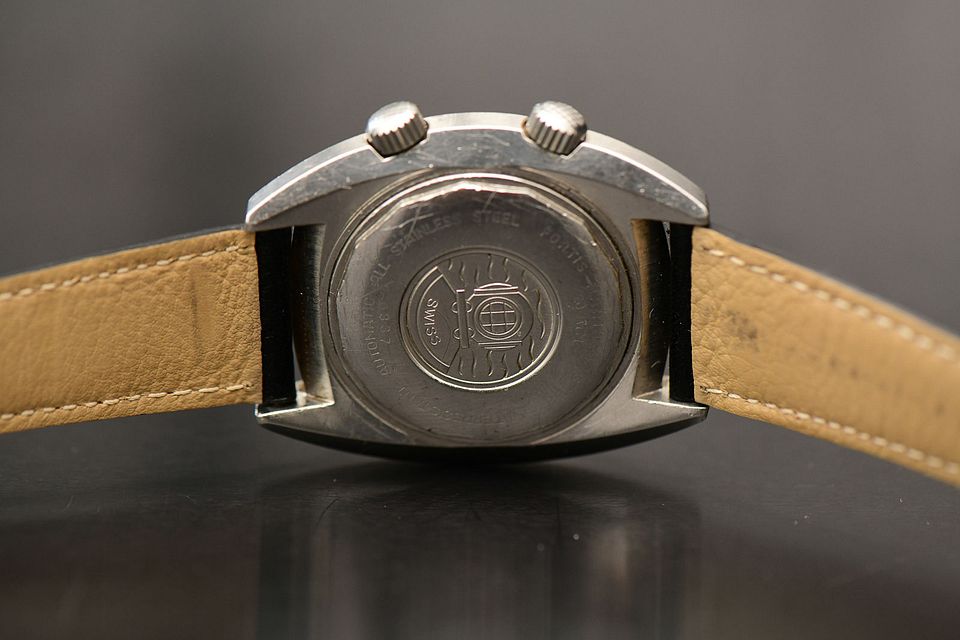 [/URL]
[URL=https://hosting.photobucket.com/images/ac181/rolexvienna/fortis_marinemaster-10.JPG?width=960&height=720&fit=bounds]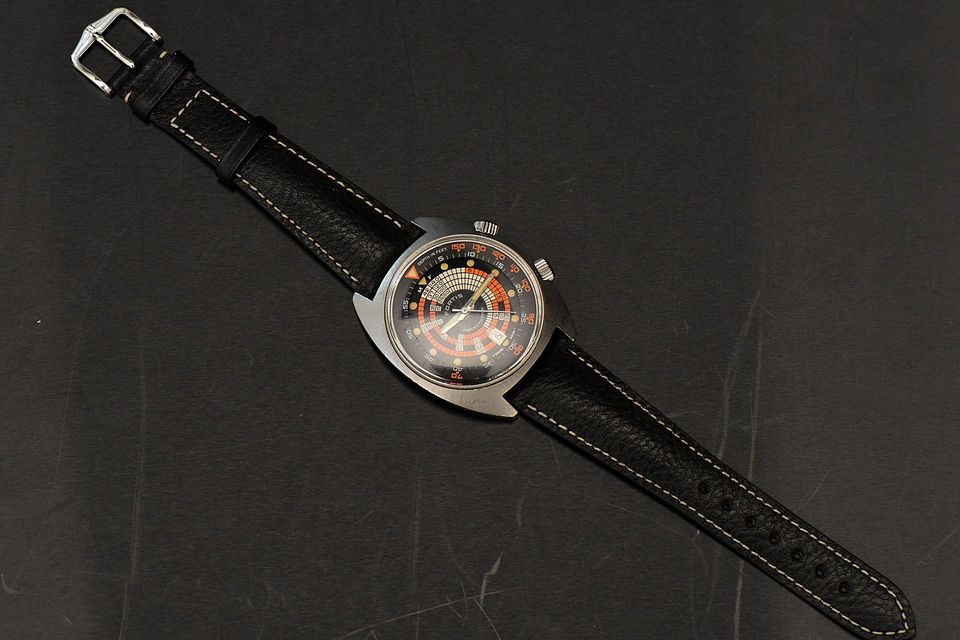 [/URL]
[URL=https://hosting.photobucket.com/images/ac181/rolexvienna/fortis_marinemaster-9.JPG?width=960&height=720&fit=bounds]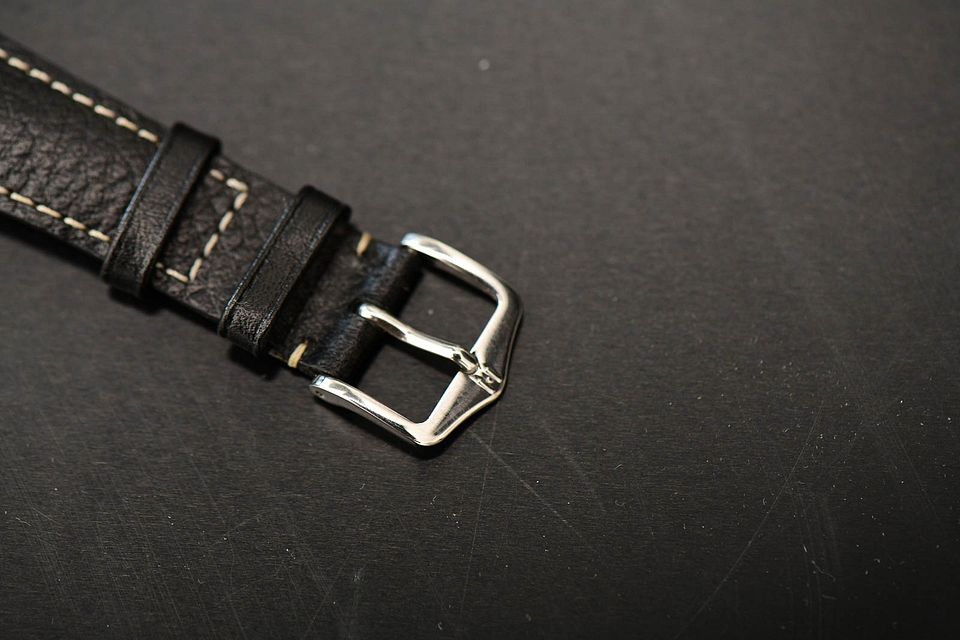 [/URL]
[URL=https://hosting.photobucket.com/images/ac181/rolexvienna/fortis_marinemaster-8.JPG?width=960&height=720&fit=bounds]
[/URL]
[URL=https://hosting.photobucket.com/images/ac181/rolexvienna/fortis_marinemaster-7.JPG?width=960&height=720&fit=bounds]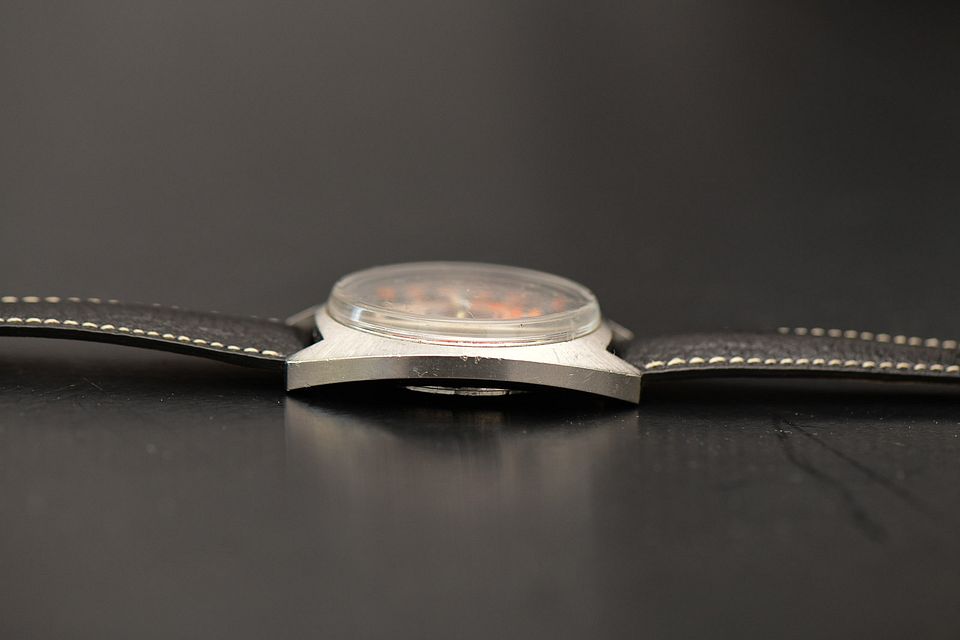 [/URL]