FS: Replica Corfam straps for your Heuer watch(es)...
I have them back in stock!
Black leather perforated leather racing straps, very close in look and feel to our original Corfam at a fraction of the price.
Available in 18, 20 and 22mm in black. Both 18 and 20mm straps take 16mm buckles. The 22mm straps take 18mm buckles.
Perfect match for any vintage Heuer....Carrera, Autavia, Monaco, Montreal.....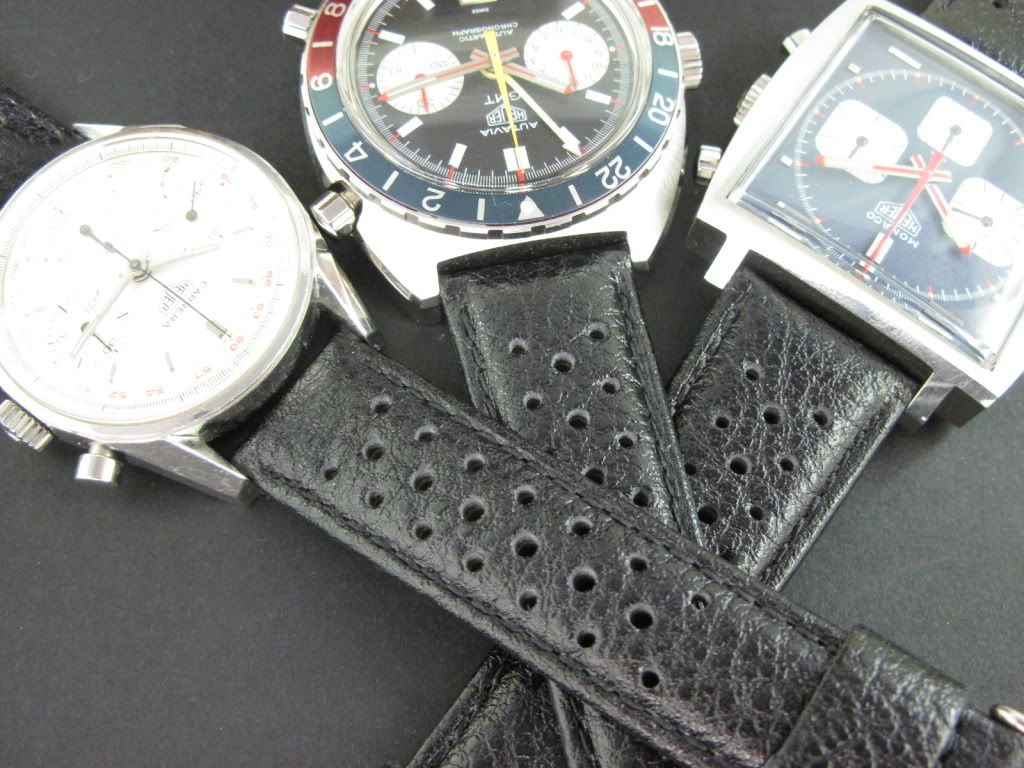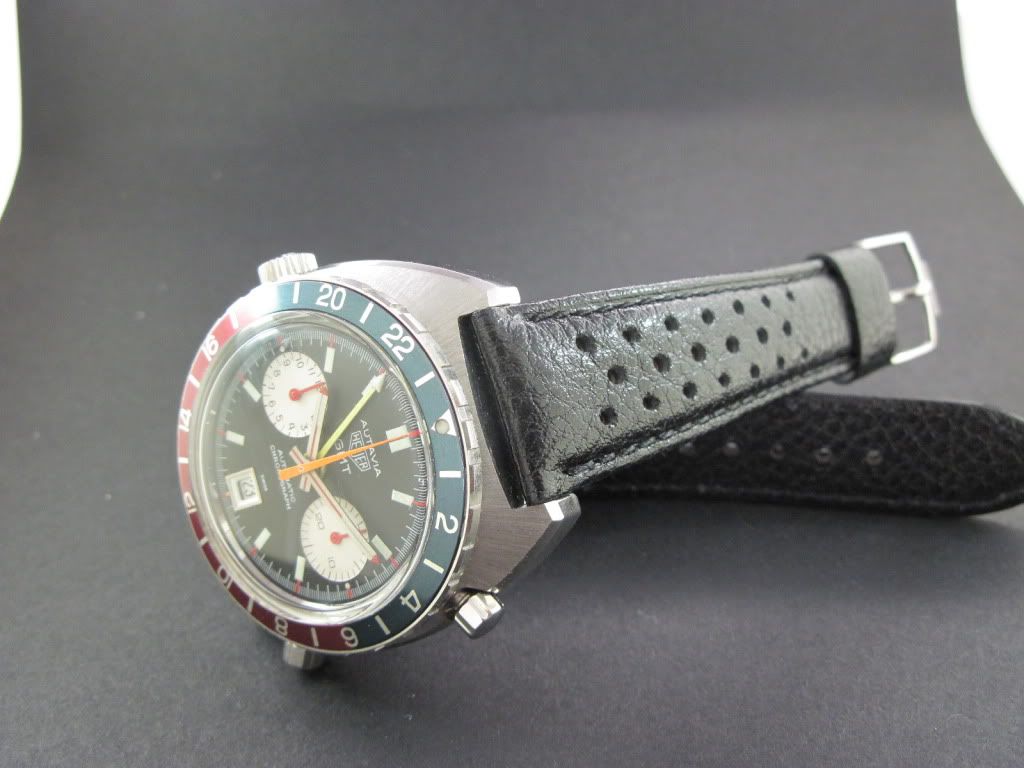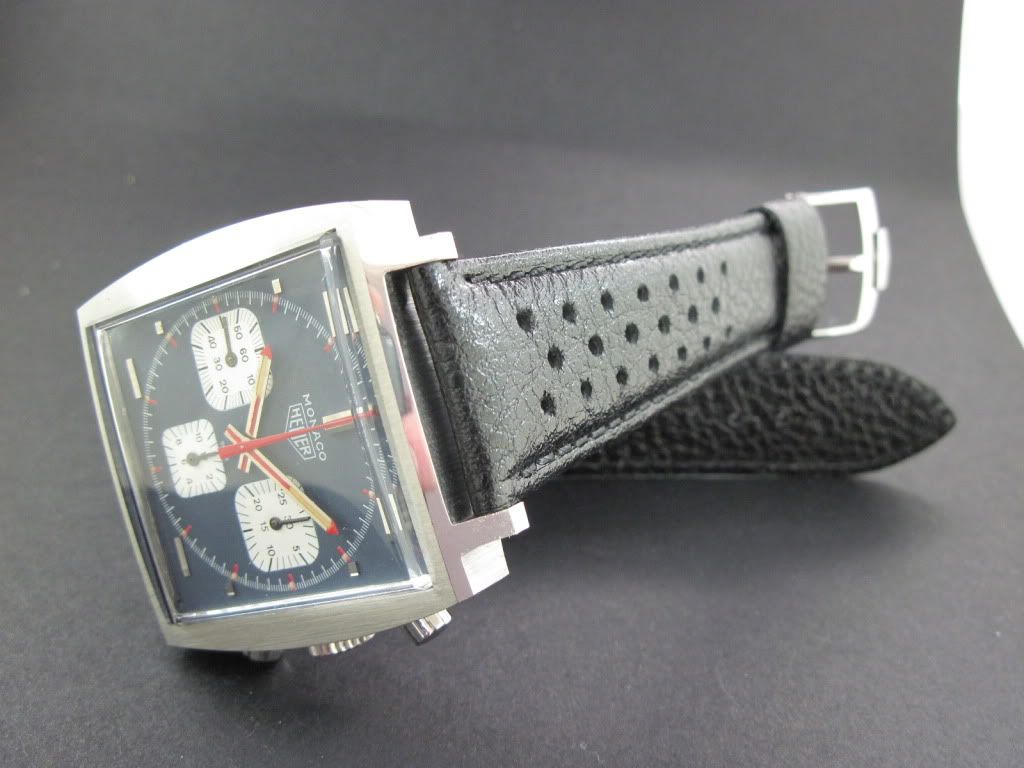 Comes with generic stainless steel buckle. Priced at 47 euro. Payment by Paypal.
Re-issue buckles in 16mm and 18mm also available at extra cost.
Thanks,
Abel.