FS: New db10 'corfam shape' straps.
Hi all,
Here's some new db10 straps we've had completed recently, the shape has been replicated from actual 'corfam straps' (thanks Darren, appreciated), these ones can be supplied in 22mm as well as 20mm tapered to 16mm to fit the vintage buckles of the Heuers, Omegas, Rolex, etc.
We also have some with rally holes punched, again to the exact spec of the originals coming soon.
Anyhow i'll let the pics do the talking, kindly done by Paul Gavin, which i personally think are superb. (thanks again Paul)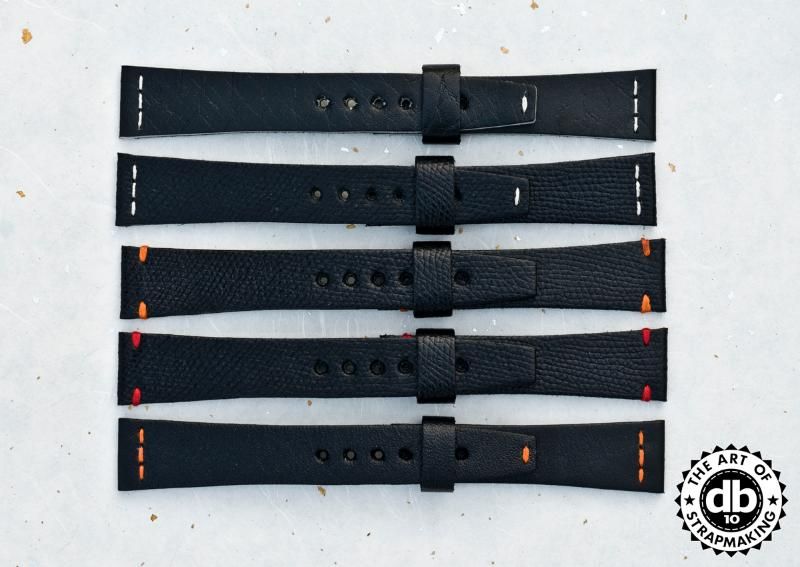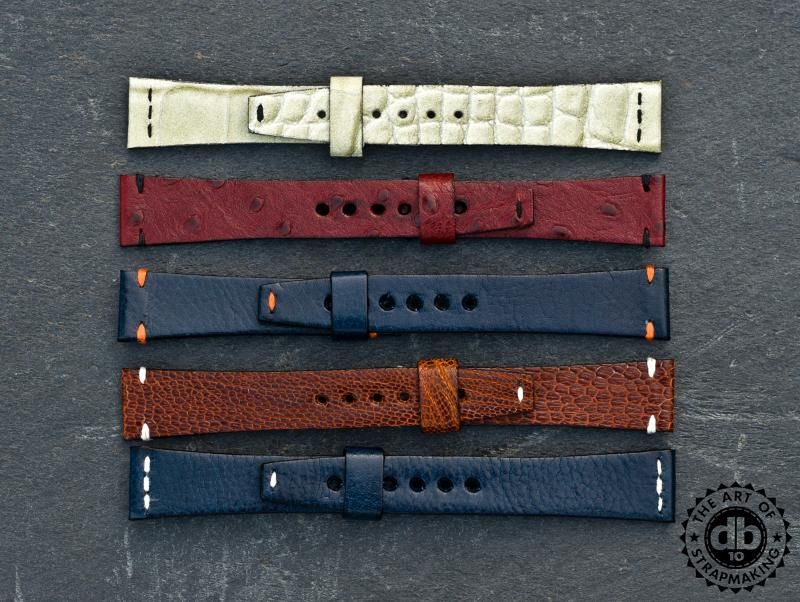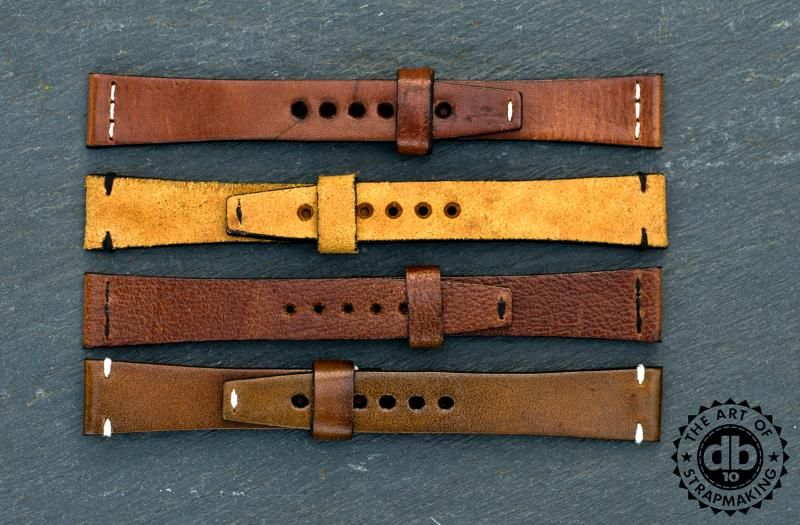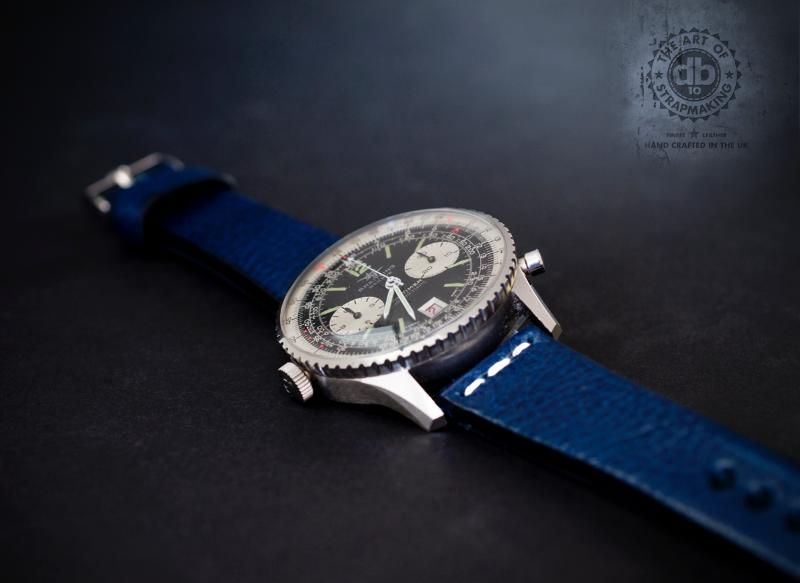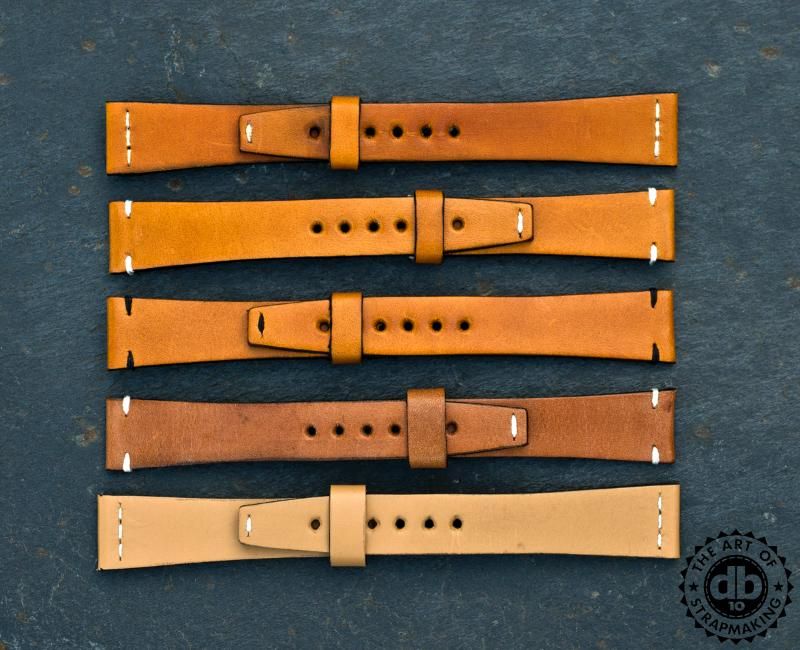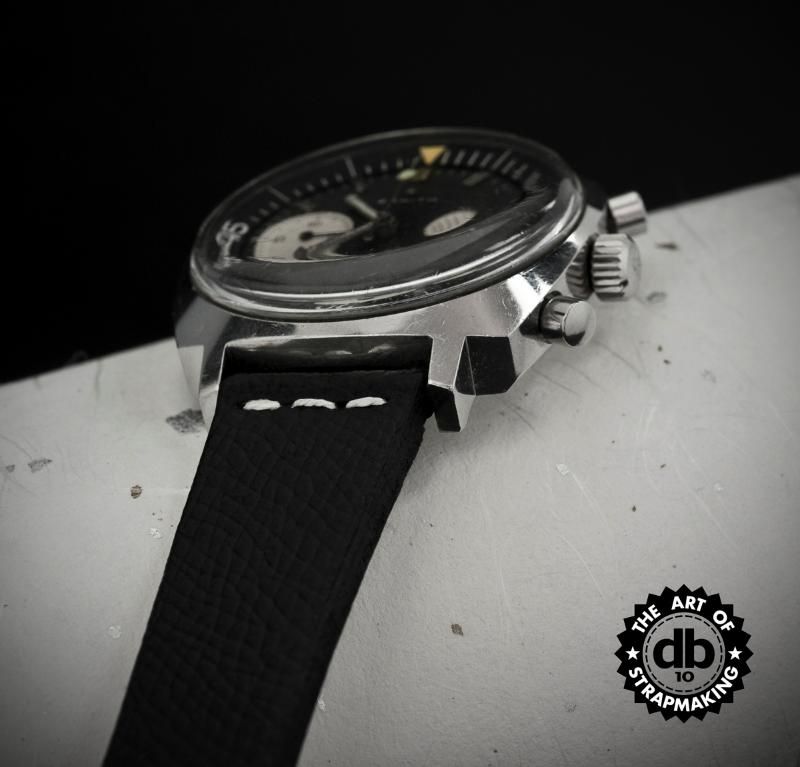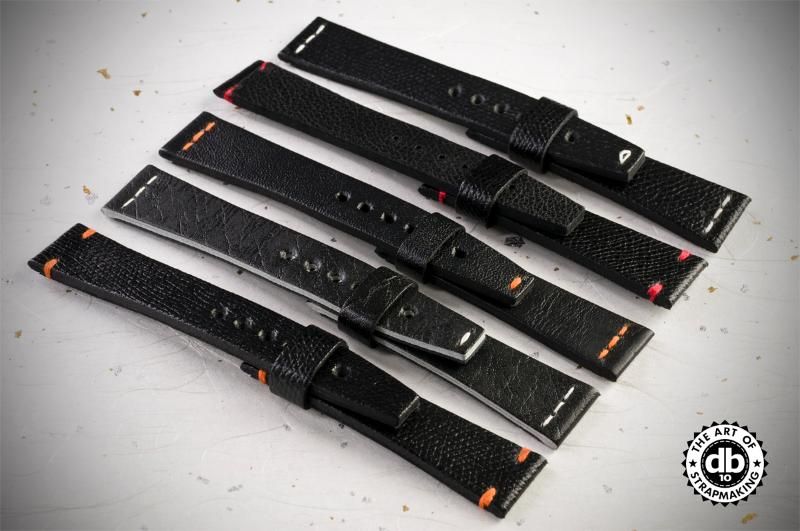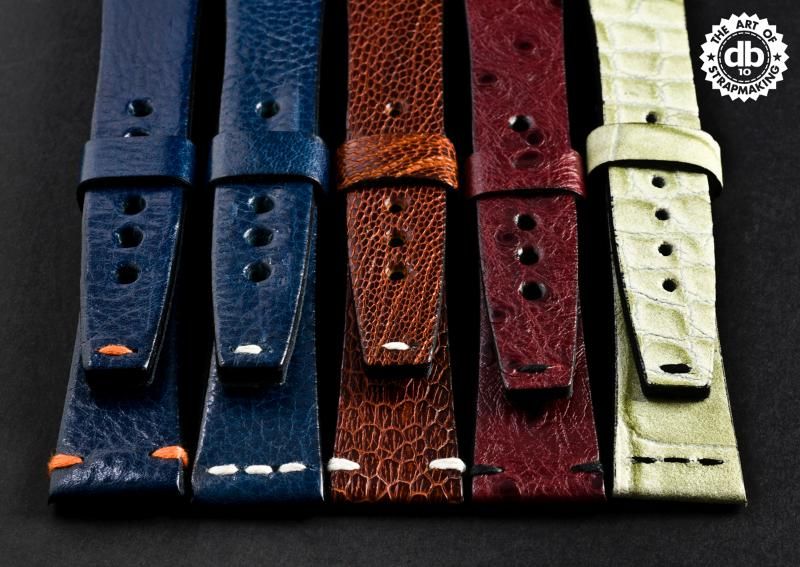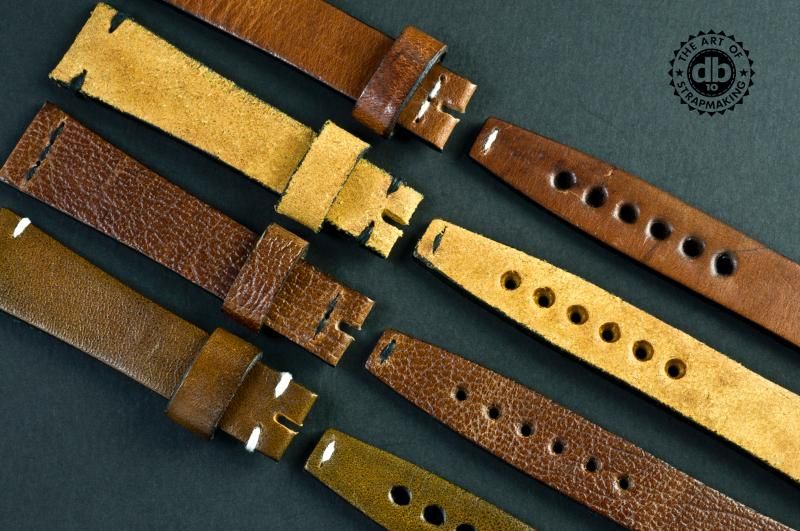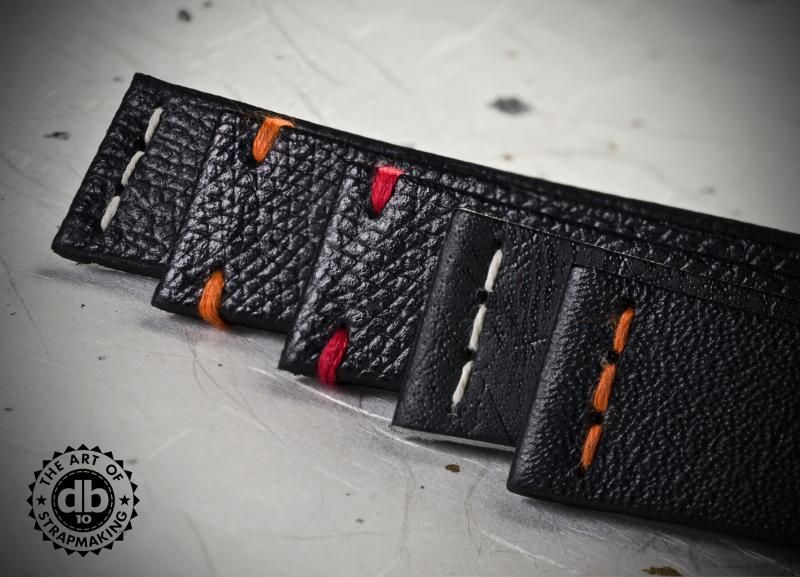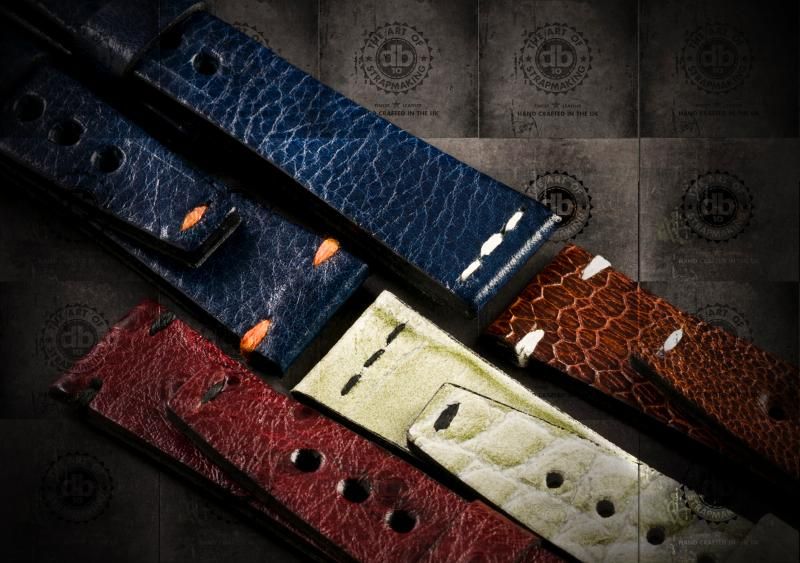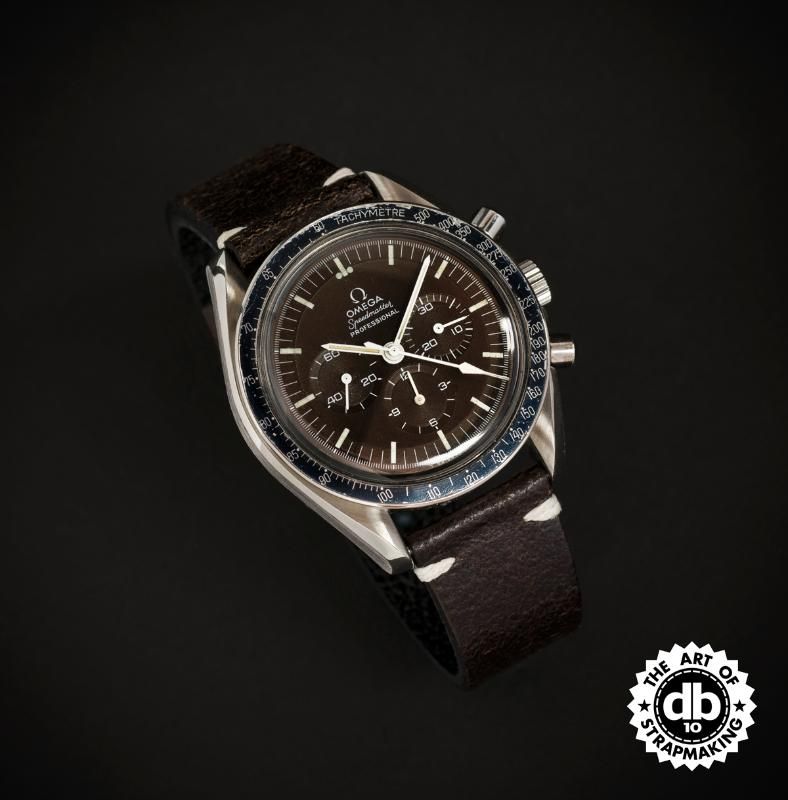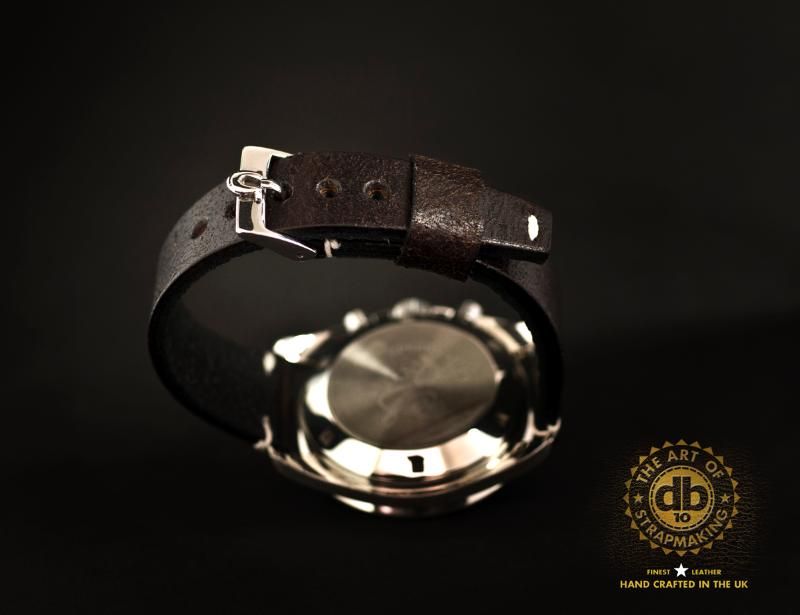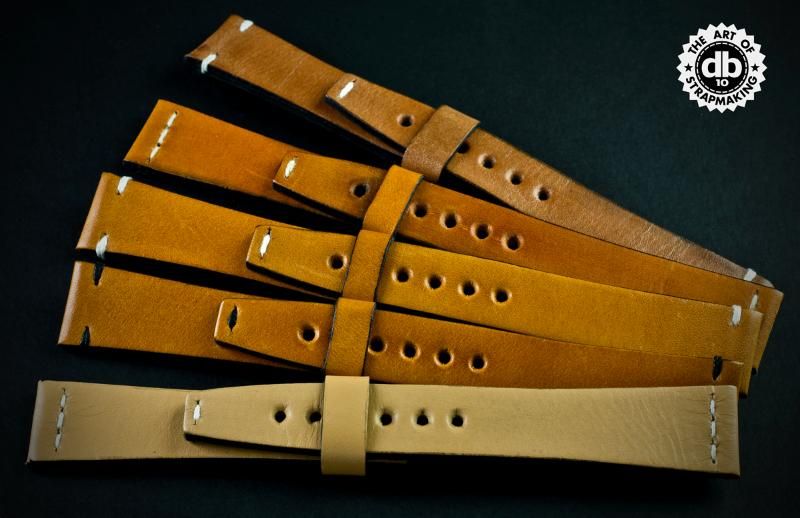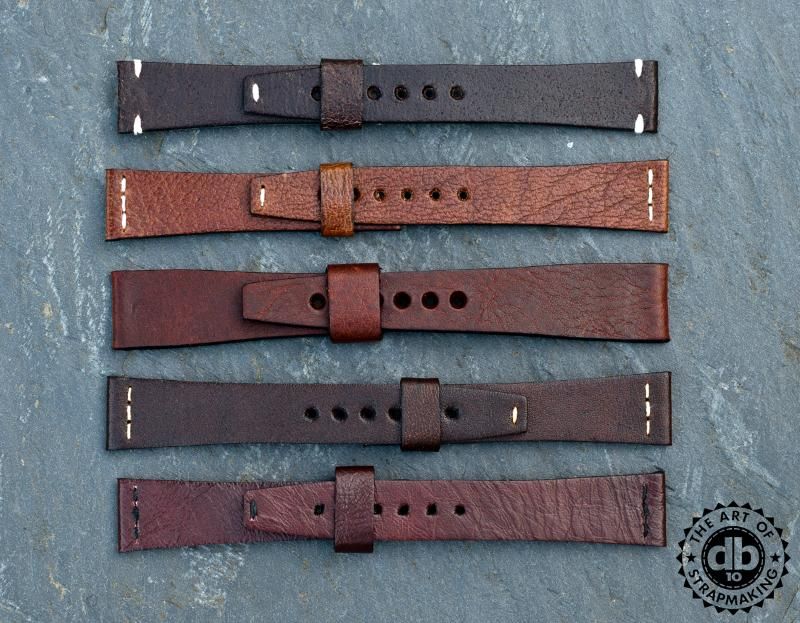 Prices are £50 per strap, free first class post within the UK to OTD regulars and reduced cost worldwide, again to OTD regulars.
Different coloured thread can be supplied with any of the colours/leathers shown, please just ask.
Thanks to Chronocentric and Jeff (hope its okay Jeff).
Many thanks,
James.