I can vouch for James, he's an excellent fellow...
I've done transactions with James on multiple occassions and he's one of the good guys and highly recommended by myself and others on the forum.
~George
: I have my eye on another Heuer, so i'm letting this one go......
: Vintage Heuer Autavia - a sought after model, Autavia 11630
: black/orange version from circa 1977, driven by the Cal. 12
: movement.
:
: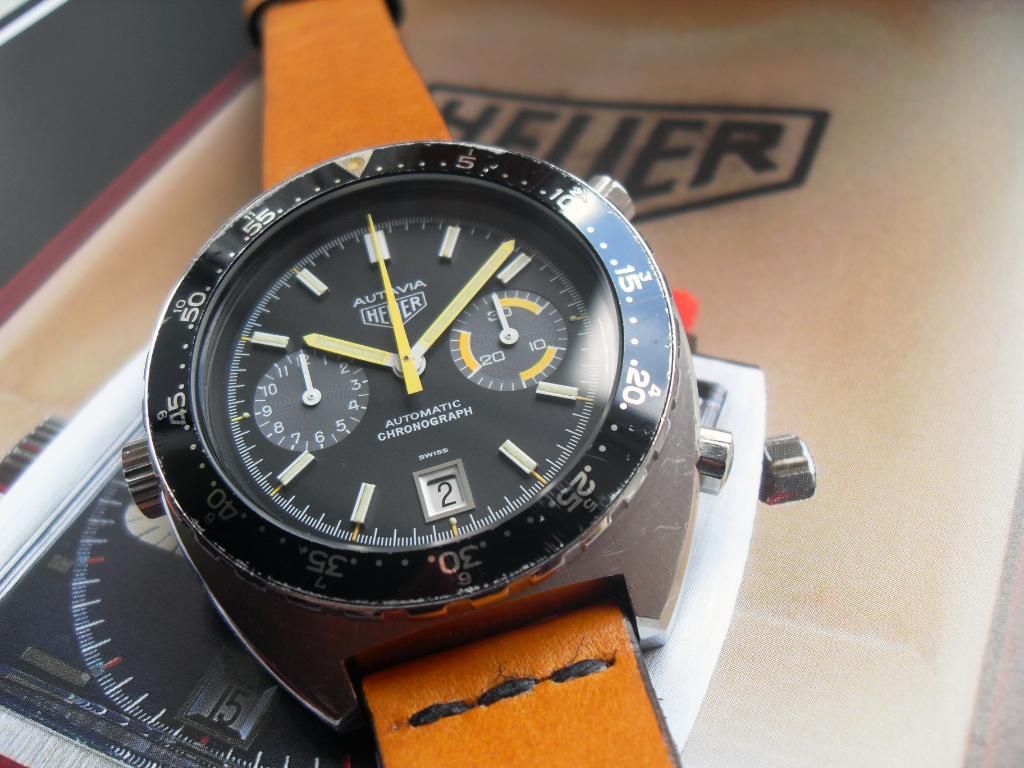 : It can be seen below on the front cover of the 1981 catalogue.
: It's a wonderful watch to wear, the colours making a welcome
: change from the black and white dials so commonly seen
: nowadays."
:
: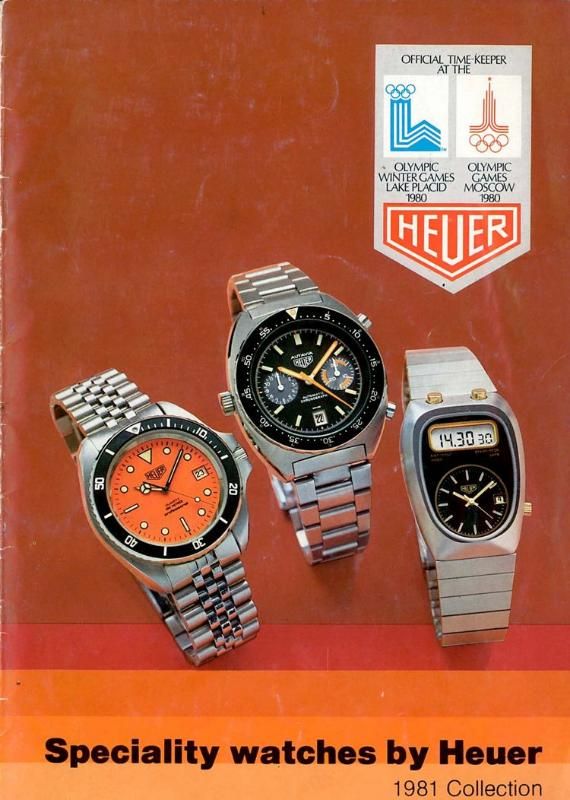 : And again in the 1974 brochure...
:
: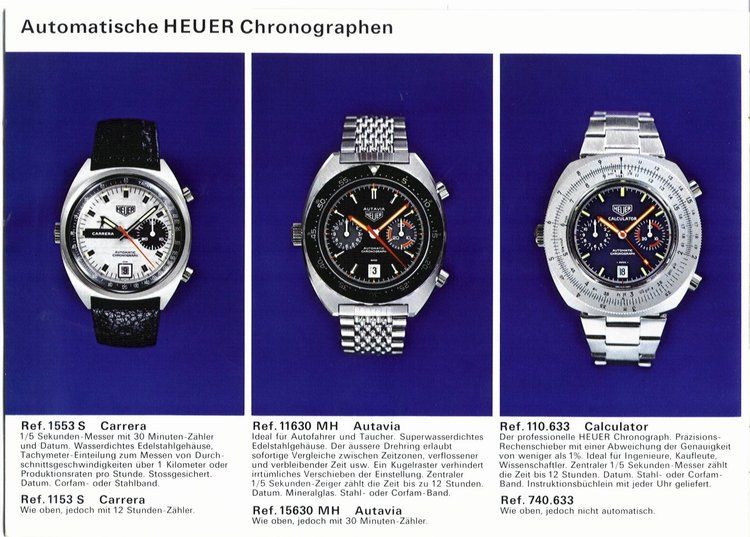 :
: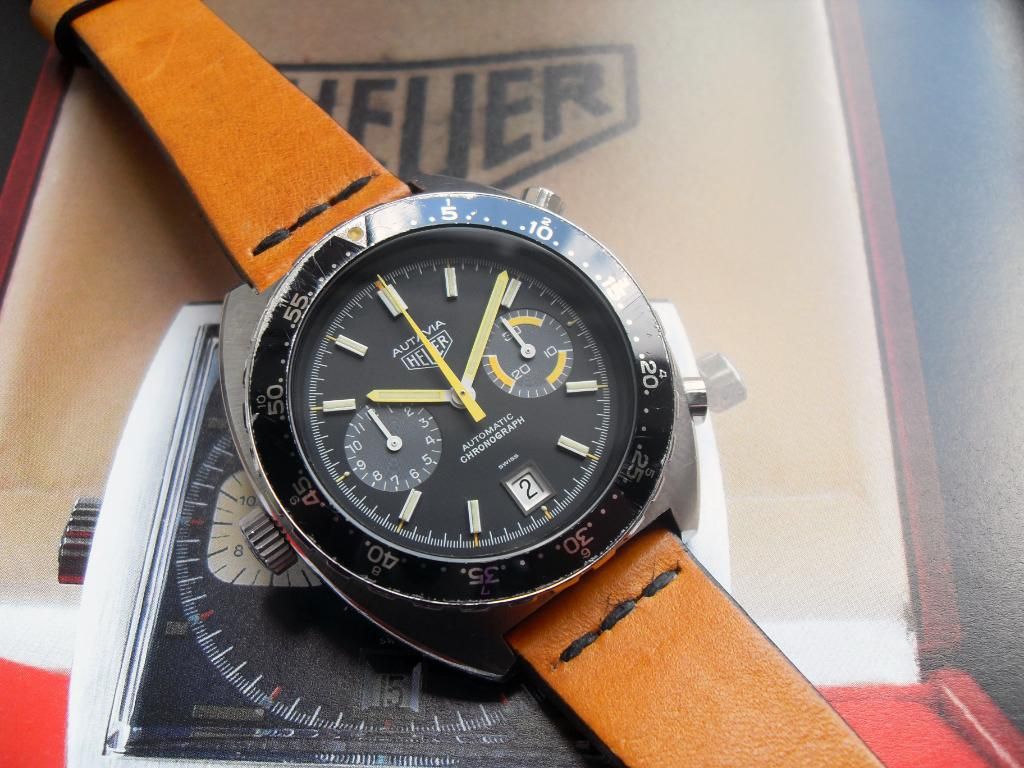 : This one is a beauty, the dial and handset are immaculate, orange
: colours faded evenly. Grey sub dials with orange accents....it
: really is a beautiful vintage. It comes head only but i have
: plenty of straps i can discuss option with the buyer. The tan
: strap on the watch is a new batch of db10 tapered straps which
: fit 16mm buckles, check the link below i can include one for the
: buyer...
:
: http://www.chronocentric.com/forums/chronotrader/index.cgi?page=1;md=read;id=24736
:
: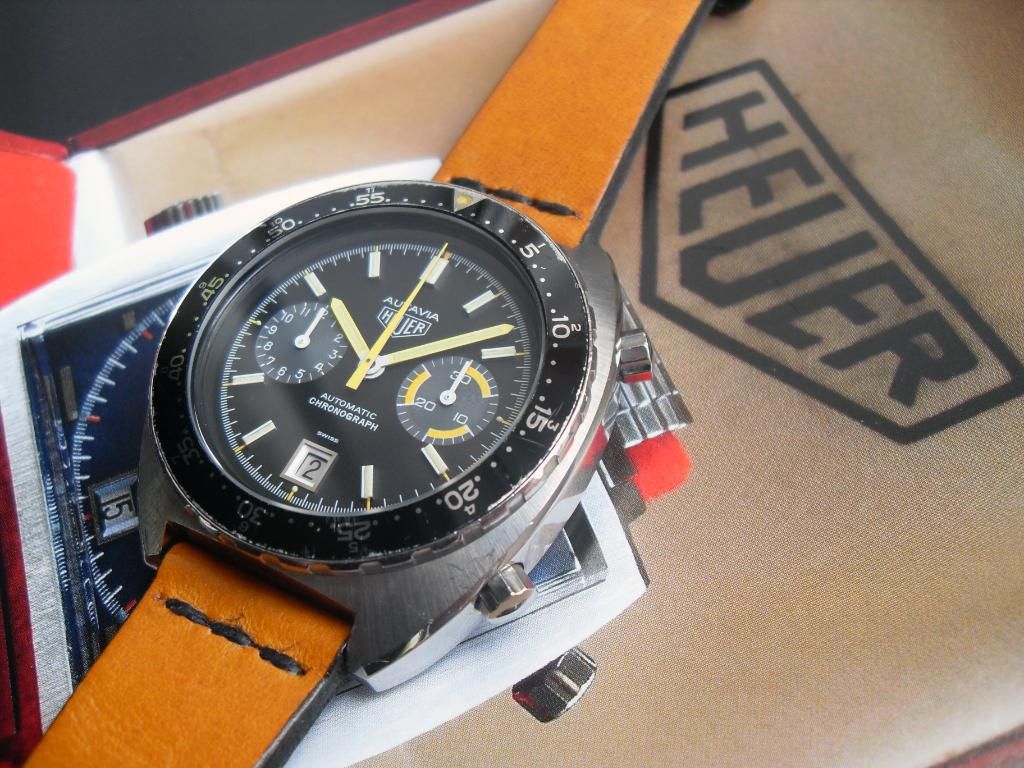 :
:

:
:
: Condition is very good for a vintage piece that is 35 years old.
: The Cal 12 movement is also immaculate and spotlessly clean due
: to a recent service by Richard Askham in January of this year,
: so still under warranty. All original with fluted pushers and
: heuer crown, bezel rotates perfectly and is keeping great time
: with all chrono hands resetting to 12. Rich repaired the dial
: feet during the service and the case has been lightly polished
: on the sides but retains its original sunburst finish on the top
: face.
: New crystal and caseback gasket, insert has a bit of wear around
: the outside but i do have a generic M/H insert if the buyer
: would prefer it to look 'newer', i could include fitting if
: necessary.
: I'm offering if up at £1,400 or nearest offer, I've seen them go
: for a bit more but i think its a very fair price with a recent
: service and immaculate dial.
: This includes RMSD within the UK, elsewhere at buyers choice.
: Payment by PayPal Gift or +4%.
: I'm happy to answer any questions, if you want more pics of either
: the watch or the movement i'd be more than happy to do so..its a
: stunner.
: Thanks for looking and to Chronocentric for the facility.
: James.