I'm selling this amazing Hamilton Chrono matic with a Calibre 11.
The Caliber 11 may be most famous as a Heuer Monaco, Autavia or as a Breitling Navitimer Chrono-Matic, but this particular Hamilton Chrono-Matic has got also a Caliber 11
Measuring 37mm in diameter by 41mm long (lug-to-lug) and 14mm thick, the Hamilton Chrono-Matic's stainless steel case was pretty big for 1969 like the Carrera from Heuer.
The Hamilton Chrono-Matic Caliber 11 wears extremely comfortably. It will fit your wrist perfectly. This example has a blue dial with white outer tachymetric scale and blue jump-date window.
The Hamilton Chronomatic Cal 11 was introduced in 1969 and was produced for only one year, being replaced by the Cal 11-I in 1970. The Cal 11-I Chronomatic is recognisable by an I stamped on the underside of one of the lugs.
Price: 2950 € OBRO (Paypal +4%)
Shipping: shipped & insured via FedEx Mail in Europe.
Other countries: To be discussed
Contact by private message or rafiki3107 at gmail dot com for any question
A few pics :
[URL=http://s148.photobucket.com/user/rafiki3107/media/Heuer/IMG_6122_zpsnoqumecj.jpg.html]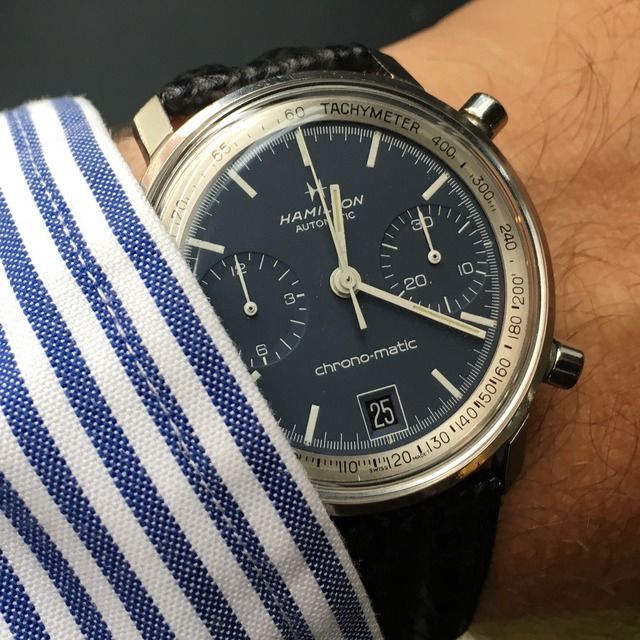 [/URL]
http://i148.photobucket.com/albums/s32/rafiki3107/Heuer/IMG_6122_zpsnoqumecj.jpg
[URL=http://s148.photobucket.com/user/rafiki3107/media/Heuer/IMG_6263_zpsl6j5xffp.jpg.html]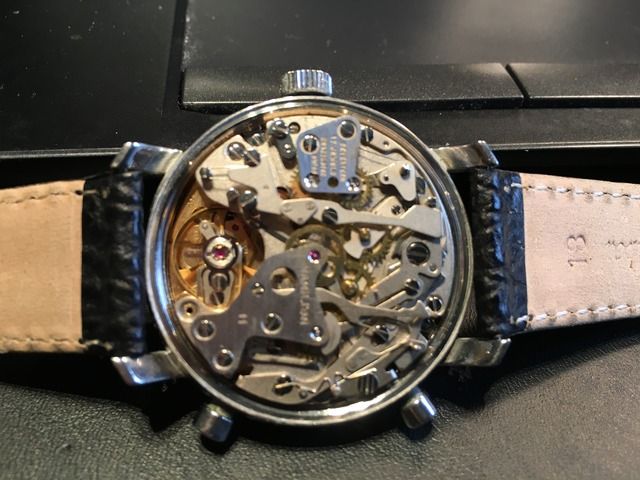 [/URL]
http://i148.photobucket.com/albums/s32/rafiki3107/Heuer/IMG_6263_zpsl6j5xffp.jpg
To evaluate its size :
[URL=http://s148.photobucket.com/user/rafiki3107/media/Heuer/IMG_6187_zpsvbapurib.jpg.html]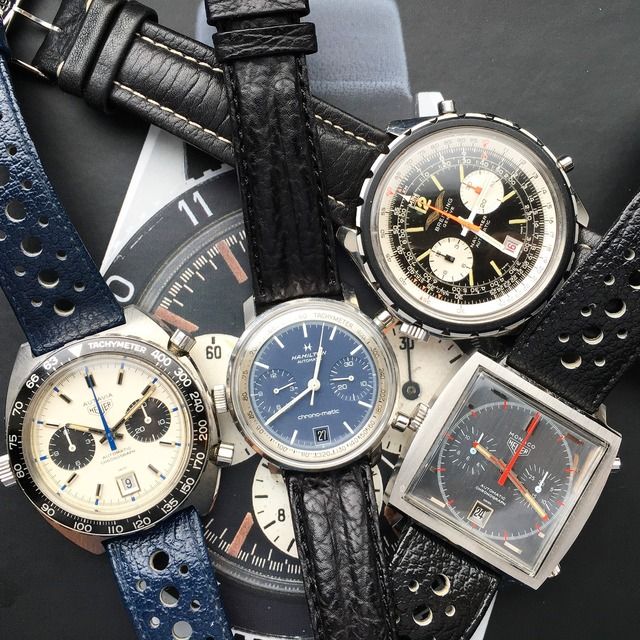 [/URL]
Thanks for looking
Regards,
Rafael