Hi Fellow Members,
I'm selling this Hodinkee strap in almost new condition - only wore it 4-5 times. Leather is smooth and color is a rich blue (that for instance looks amazing on a blue dial Carrera 1153). Unfortunately, my photos don't do justice to it.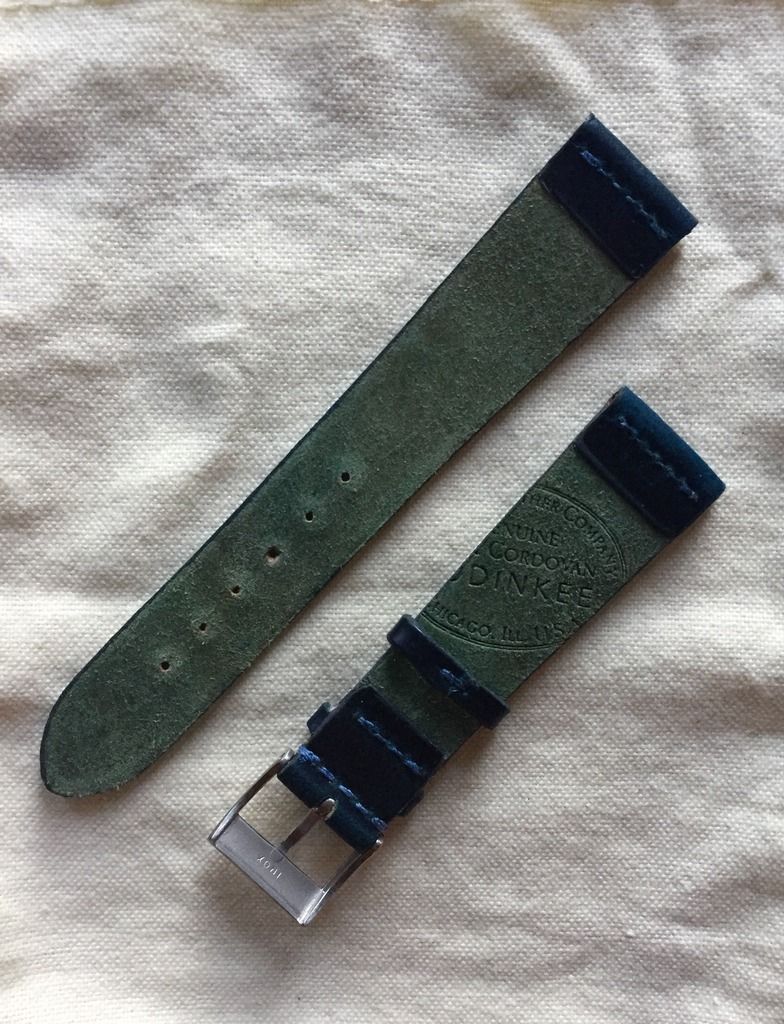 It sells new for $165 on the Hodinkee shop. My price is $100 CONUS shipping included. Paypal, please add 4%.
Thanks Jeff for the space.