Dear Fellow Members,
I found this Blue Corfam 22mm in one of my drawers. It's in like new condition and I'm pretty sure I have never used it. I have e a MKI on my 1133B so I guess it's the perfect fit for your Monaco.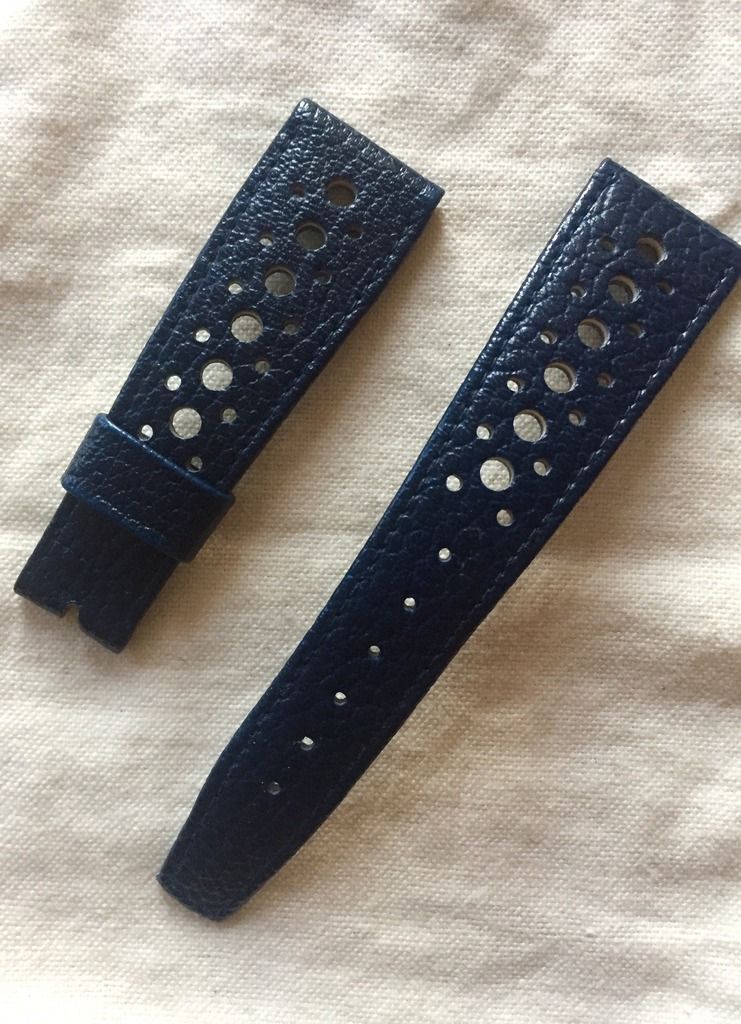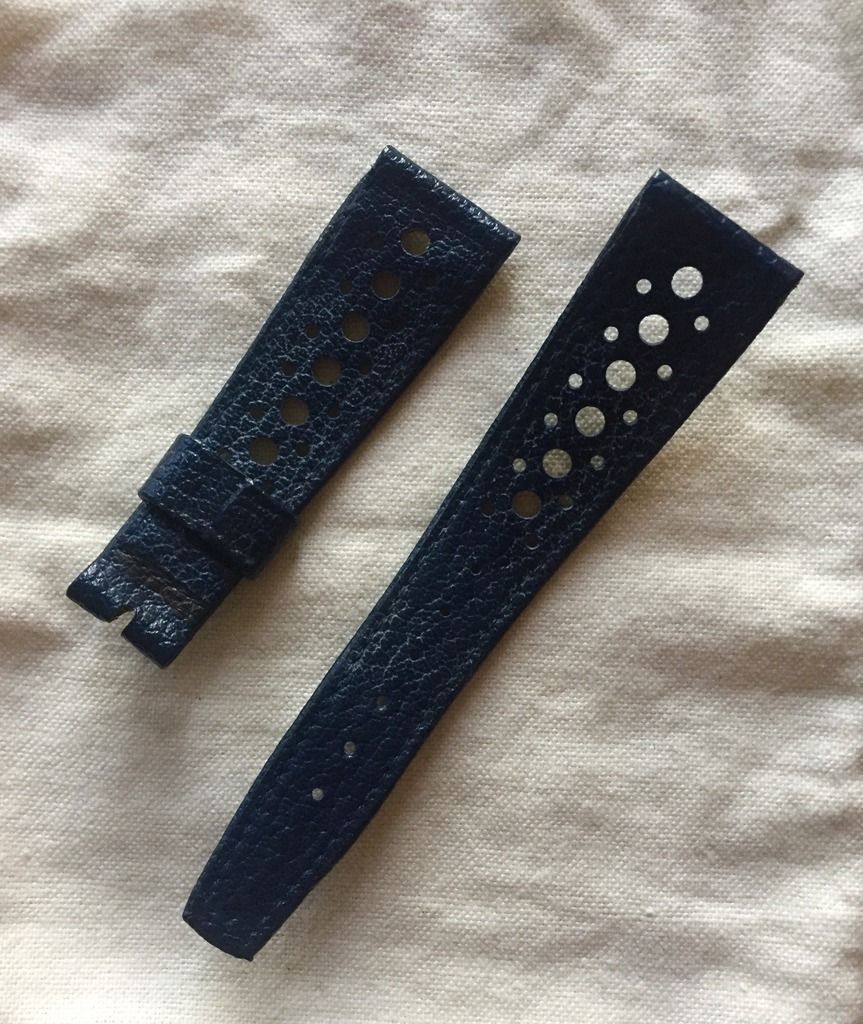 Price is $250 (Paypal please add 4%) shipped CONUS. International shipping at cost.
Thanks Jeff for the space