Re: FS: Heuer Carrera 45 black on black dial...
Hi, Curious if you ever sold this?
: I have forsale a very nice early Heuer Carrera from the 1960's.
: This is one of the first series of Carreras.
: The s/s case is in very nice condition. The dial is original and
: the hands have aged beautifully.
: The desirable valjoux cal 92 movement is running and setting as one
: would expect.
: These early Heuers are very sought after by collectors. The band is
: a later replacement with a Heuer s/s buckle.
: I am asking shipped paypaled and insured worldwide USD$2200.00.
: References are always availiable if needed.
:
: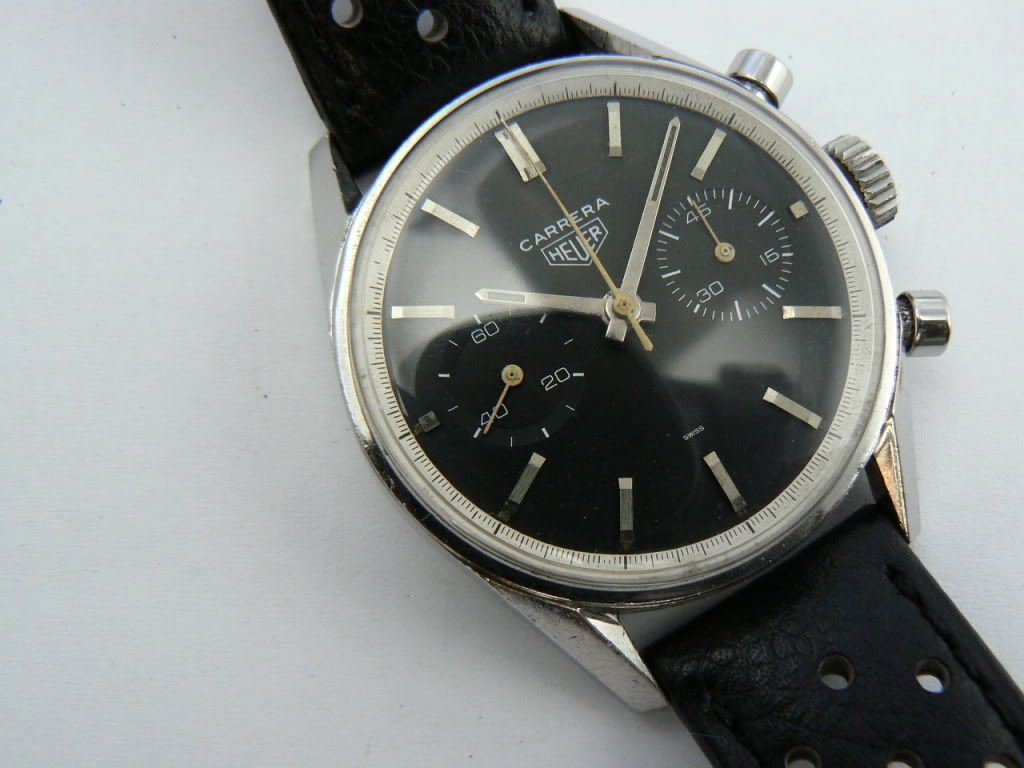 :
: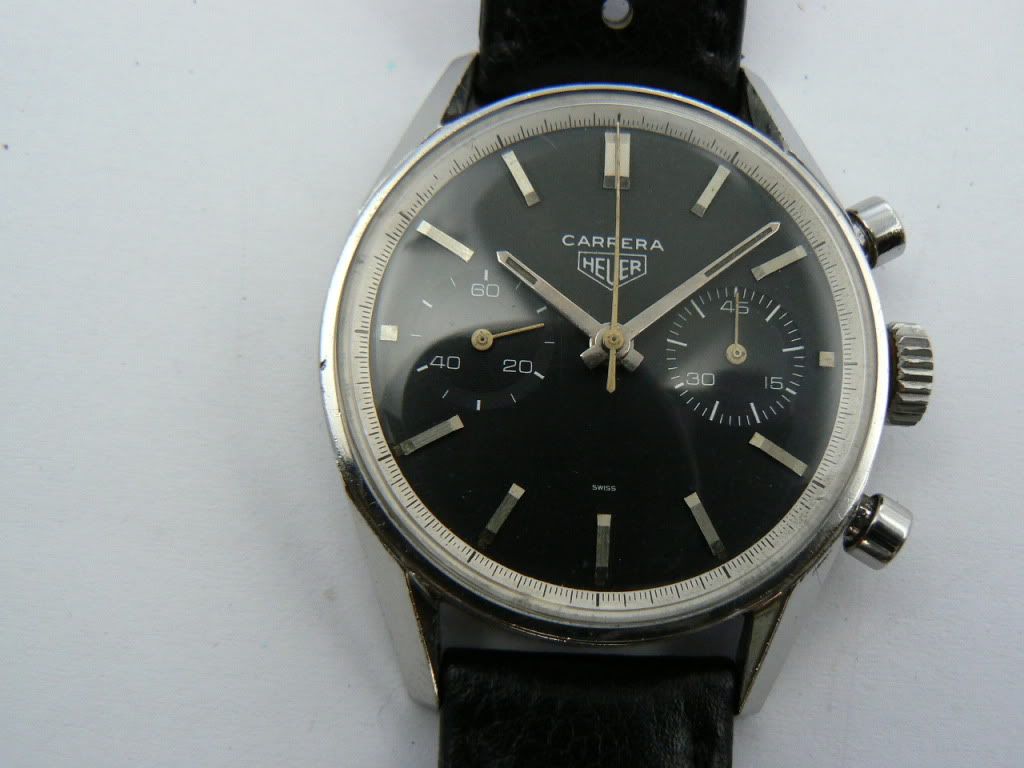 :
: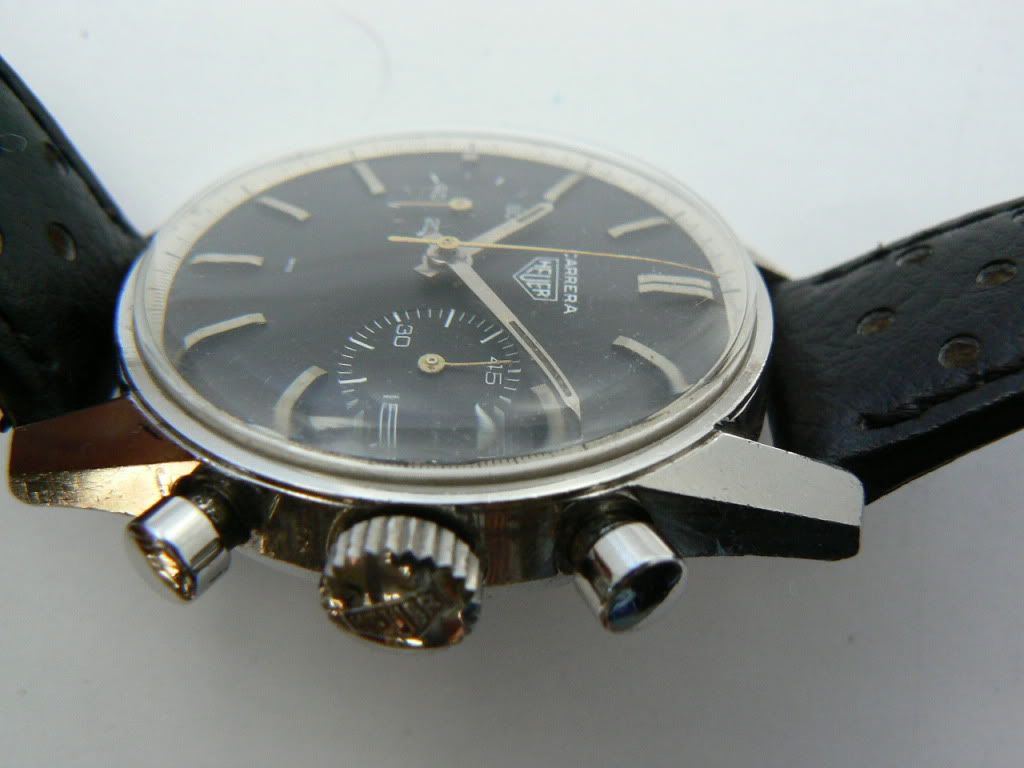 :
:
:
:
:
: