Will you be able to trade for a Zenith plus cash? Please let me know, what a beauty you have.
: Beautiful dial, hands and bezel insert on this 2446C GMT 4th
: execution.
: Watch runs great and chrono resets promptly and correctly. Can't
: beat a V72 movement.
: Case is good, and has been polished in the past and the s/n is no
: longer visible. Do not let this
: stop you as this is one beautiful GMT
: Caseback, I will not open, but if it is not correct, you can return
: for full refund.
: Watch comes on a virtually new blue corfam ($395 Squinky) strap and
: repro Heuer buckle
: Pictures are an integral part of the description.
: Please pardon the crappy timing set up not showing the GMT hand, it
: is there and is in great condition..
: I have plenty of references and I will expect same from you.
: Price is $7,950 plus shipping via FedEx/ParcelPro. Bank wire and
: check only, NO PayPal.
: Thanks,
: Brook
: Texas, USA
:
: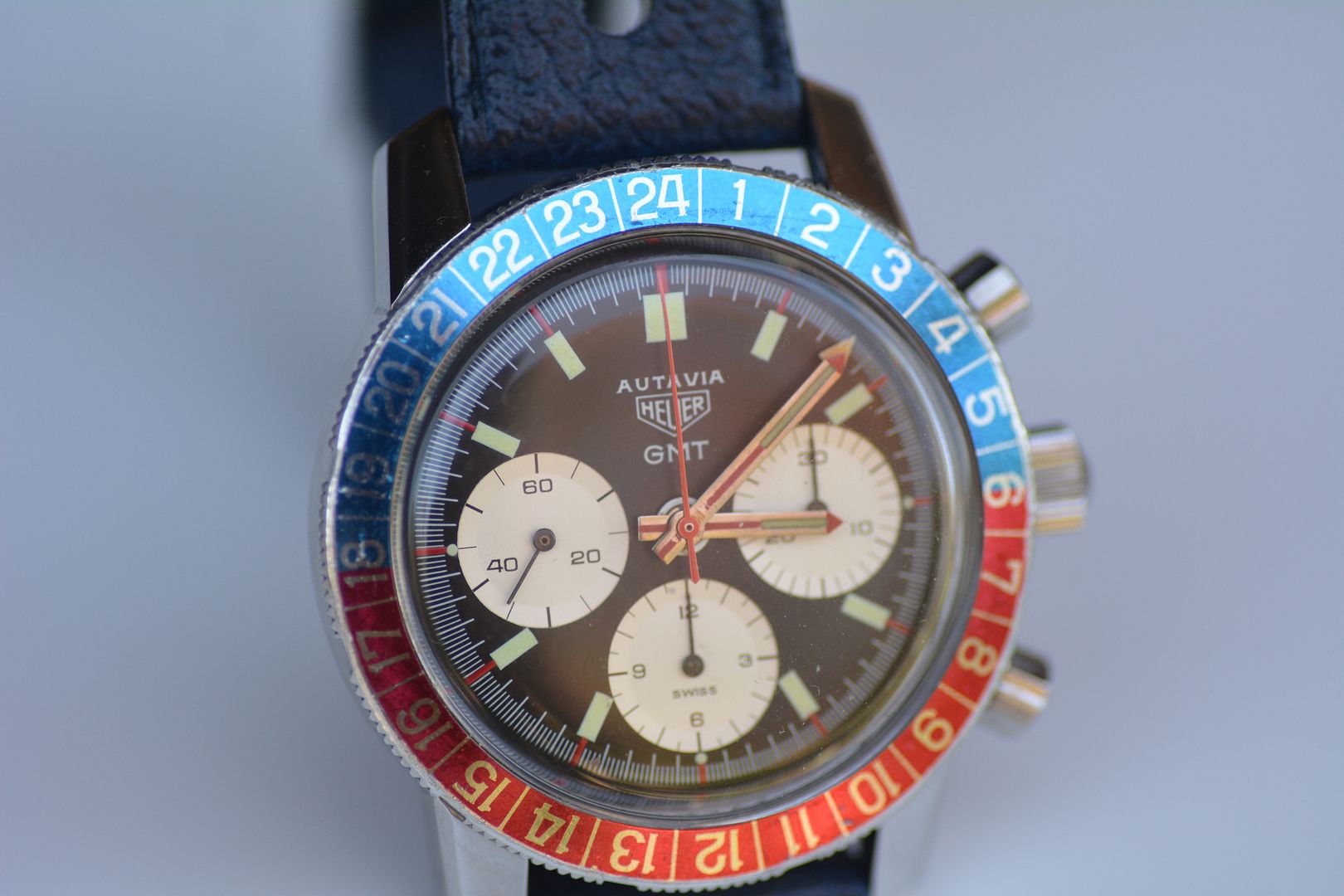 :
: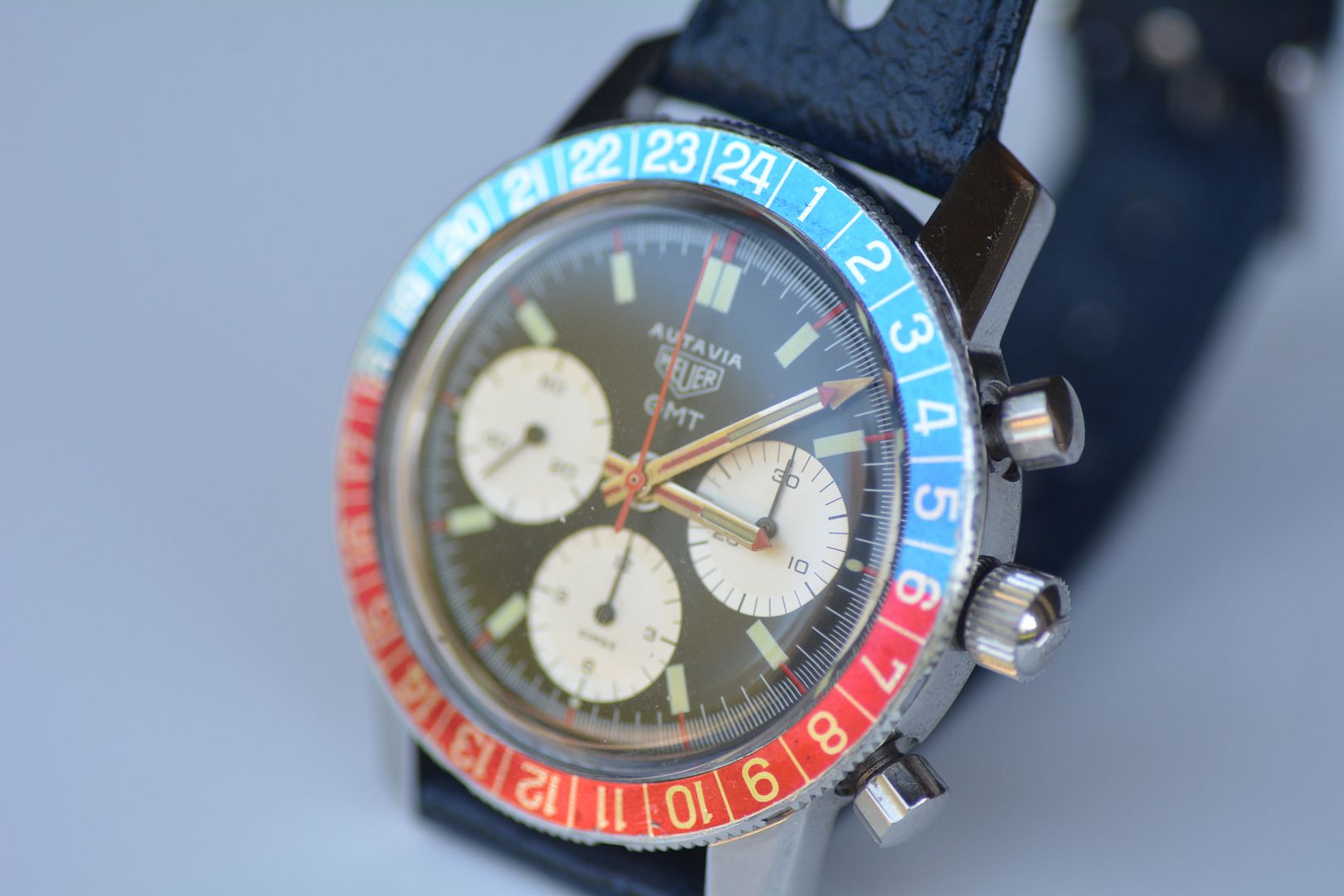 :
:

:
:

:
:

:
:

:
: