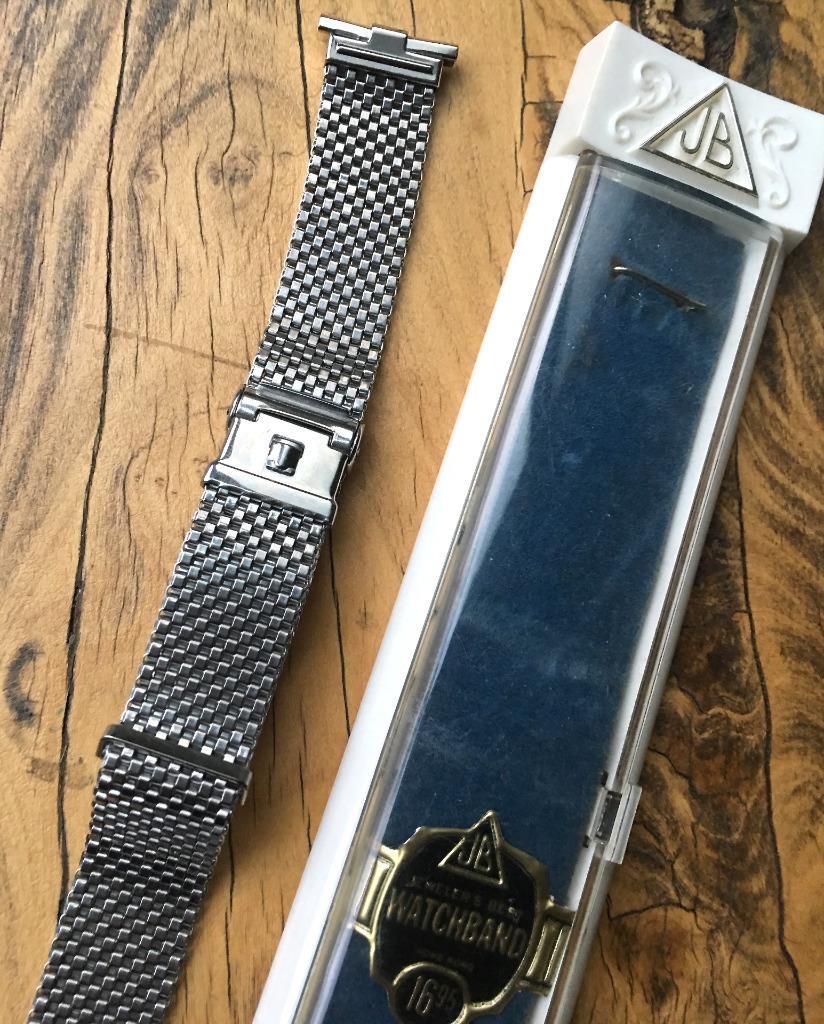 Perfect for your 19mm lugs or 20mm Omega Speedmaster. This is one of the two styles of JB Champion USA 1960s mesh bands that the astronauts were photographed wearing on their own Speedmasters. The spring-loaded, straight ends open to 19.4mm, so this band will work with a Pre-Pro Speedy 19mm or later 20mm model. This is a used band that has been ultrasonically cleaned. I sold this as New Old Stock to a customer about 5 years ago, and he's traded back in another deal. So it has only been very lightly used. Hard to distinguish from new, except for a few light scratches on the clasp. Great early holidays gift item idea for someone who wears a Speedmaster.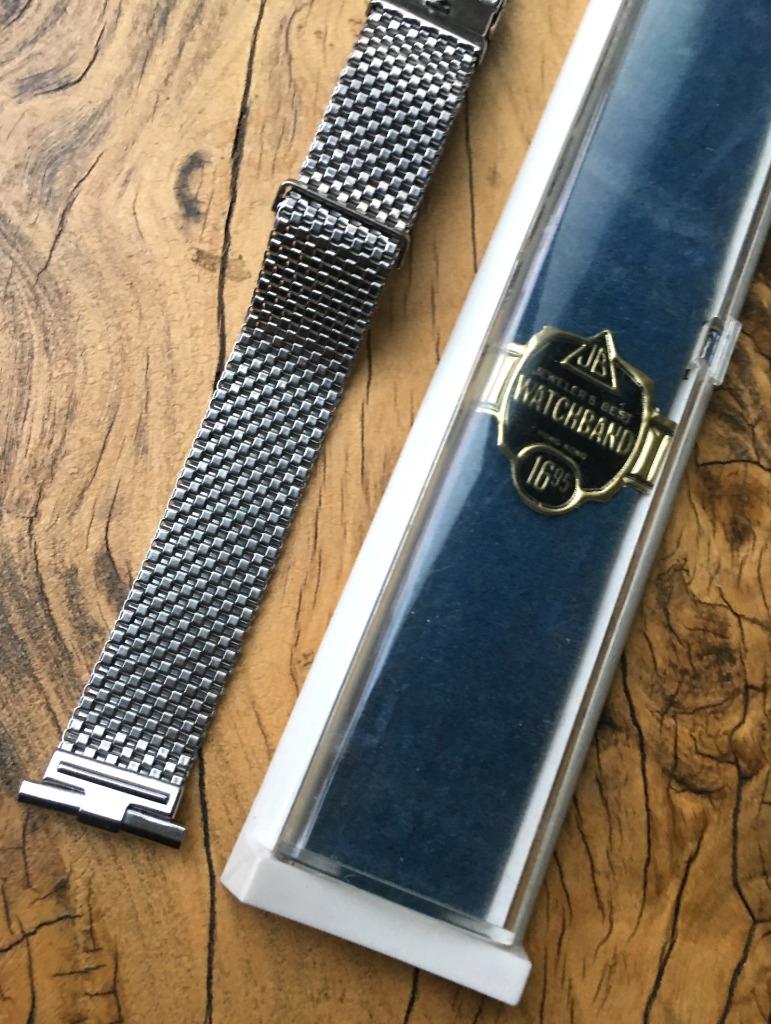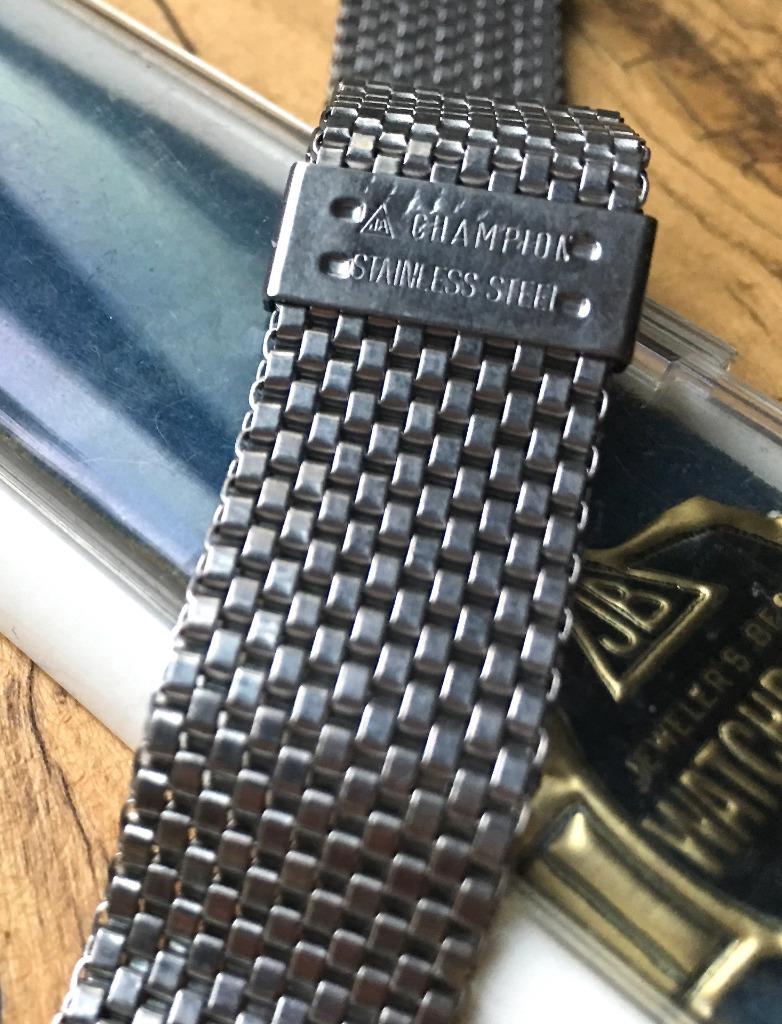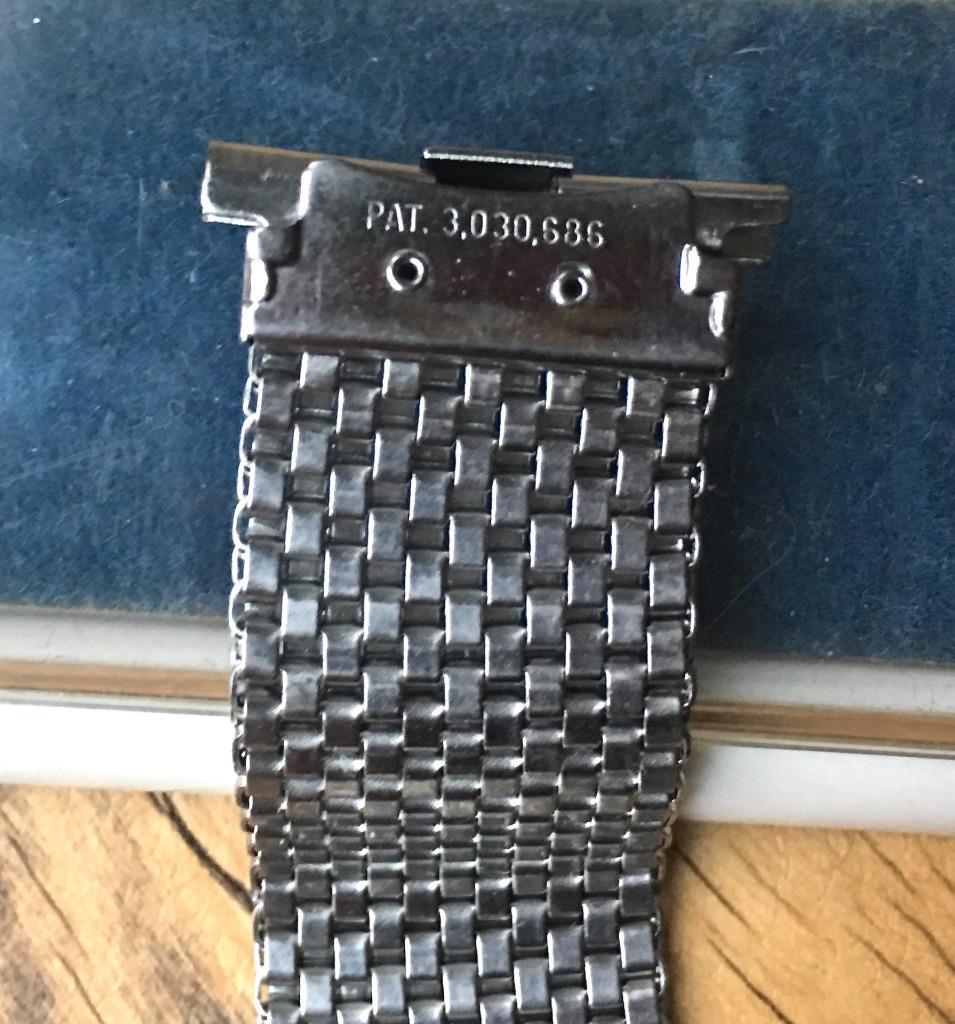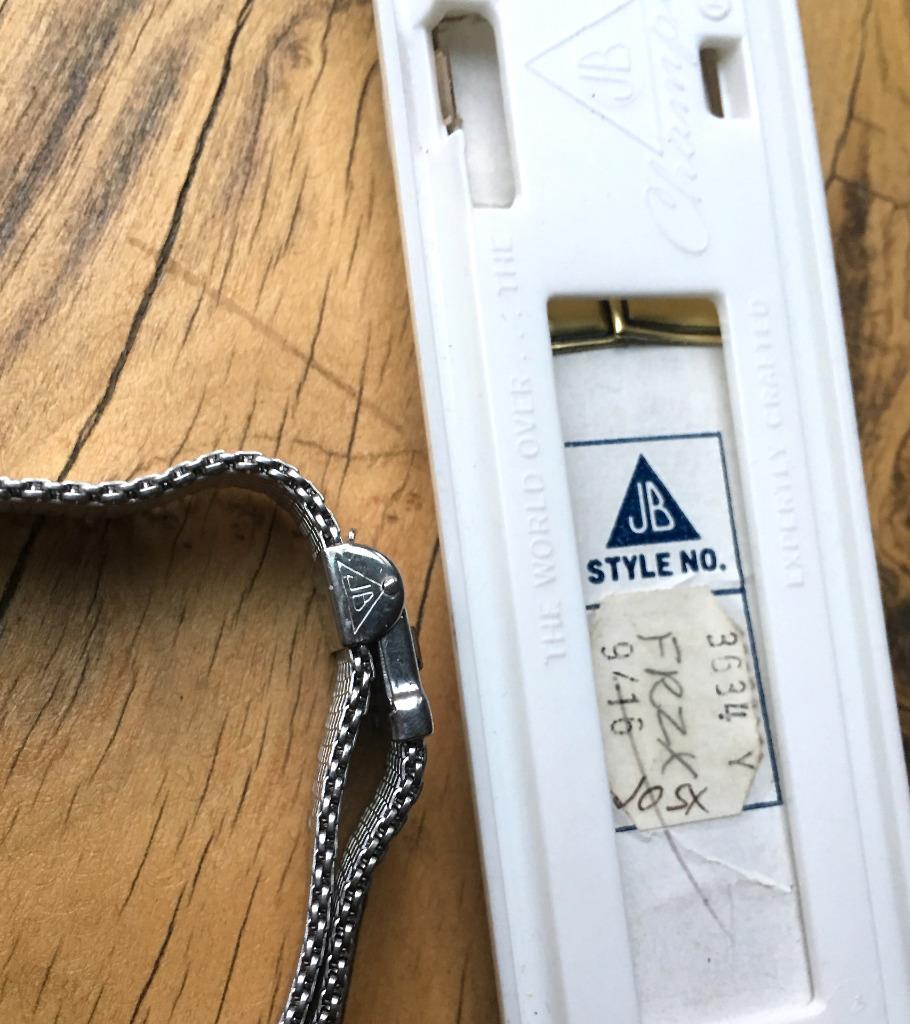 These bands fit any size wrist, and are long enough to wear outside on a jacket sleeve, as they were originally intended. The chain-mail mesh is in perfect condition. An NOS one of these with the wrong ends sold on EBAY recently for $1550.
Price is $895 including U.S. shipping. International buyers email for shipping rates. Email billmahoney@aol.com for more details.
Thanks - Bill Mahoney (Squinky)
Squinky.com