FSOT: $575 WITTNAUER 3256 Chronograph Cal. 14W Telemeter—SERVICE
Hi all,
Here for your consideration is a Wittnauer Chronograph Ref. 3256 in
original condition. As you can see the dial has lots of moisture damage —or patina, if you prefer :-)—
but I decided to leave the decision to have it refinished to the
next owner. The movement also had some moisture damage and some
rust which was mostly re-mediated during servicing except for a
couple of operating springs which had to be replaced. Other than
these issues mentioned it is probably completely original,
hands, crown, case, etc. The crystal was polished and may also
be original. The movement is Serviced and keeps excellent time
on the wrist (within 2-3 secs a day on my wrist).
See Pictures for details and don't hesitate to email me with any questions and offers: watches@saifiel.com
For references I have sold a few items on this forum and I sell on eBay as 'lvlinux' with over 1800 positive feedback
I am asking $575 or nearest reasonable offer plus 4% for Paypal fees or bankwire. I also accept Bitcoin. Shipping is included to the US. Please contact me for international shipping costs. Thank you!
Thanks CT and Jeff for the space!
:
: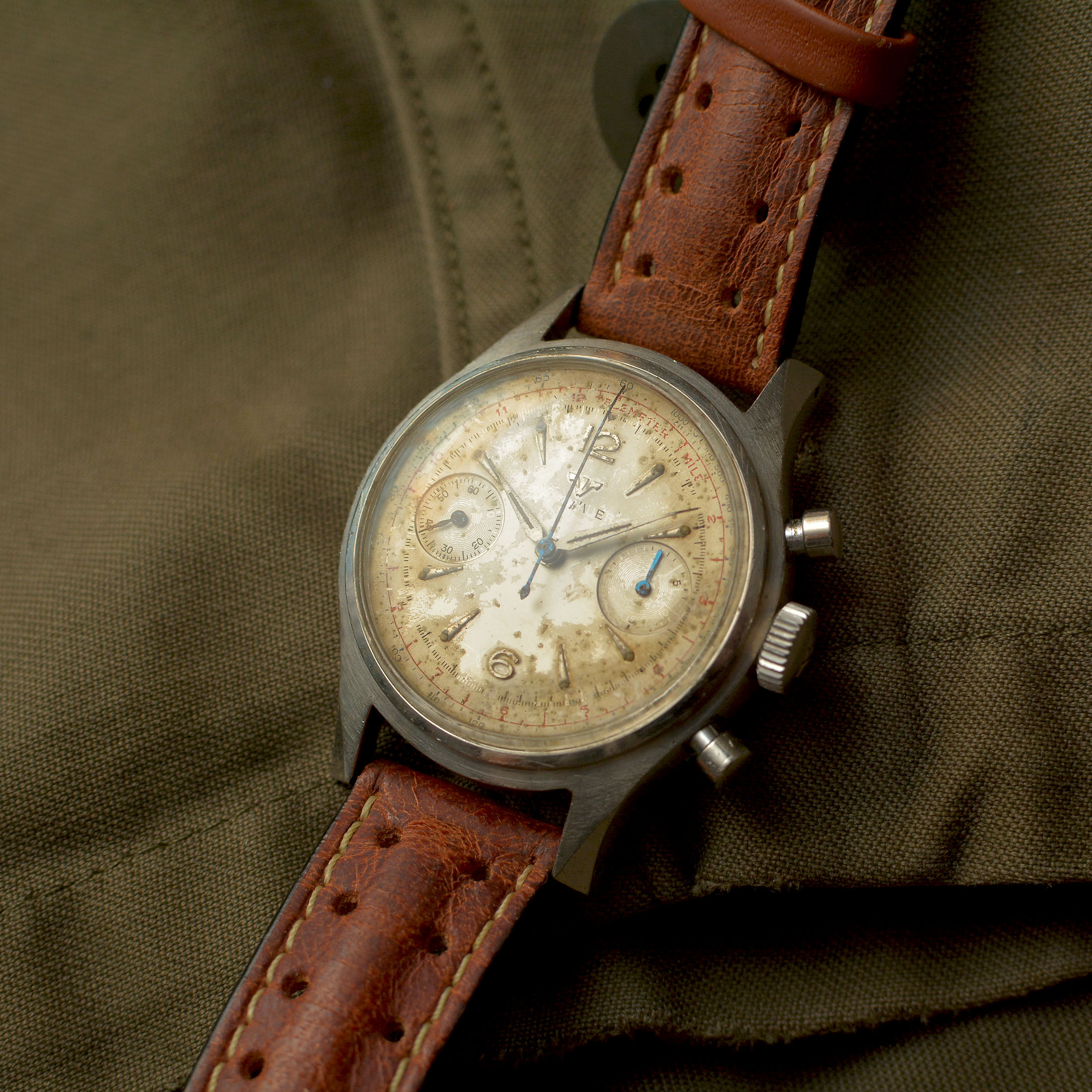 :
: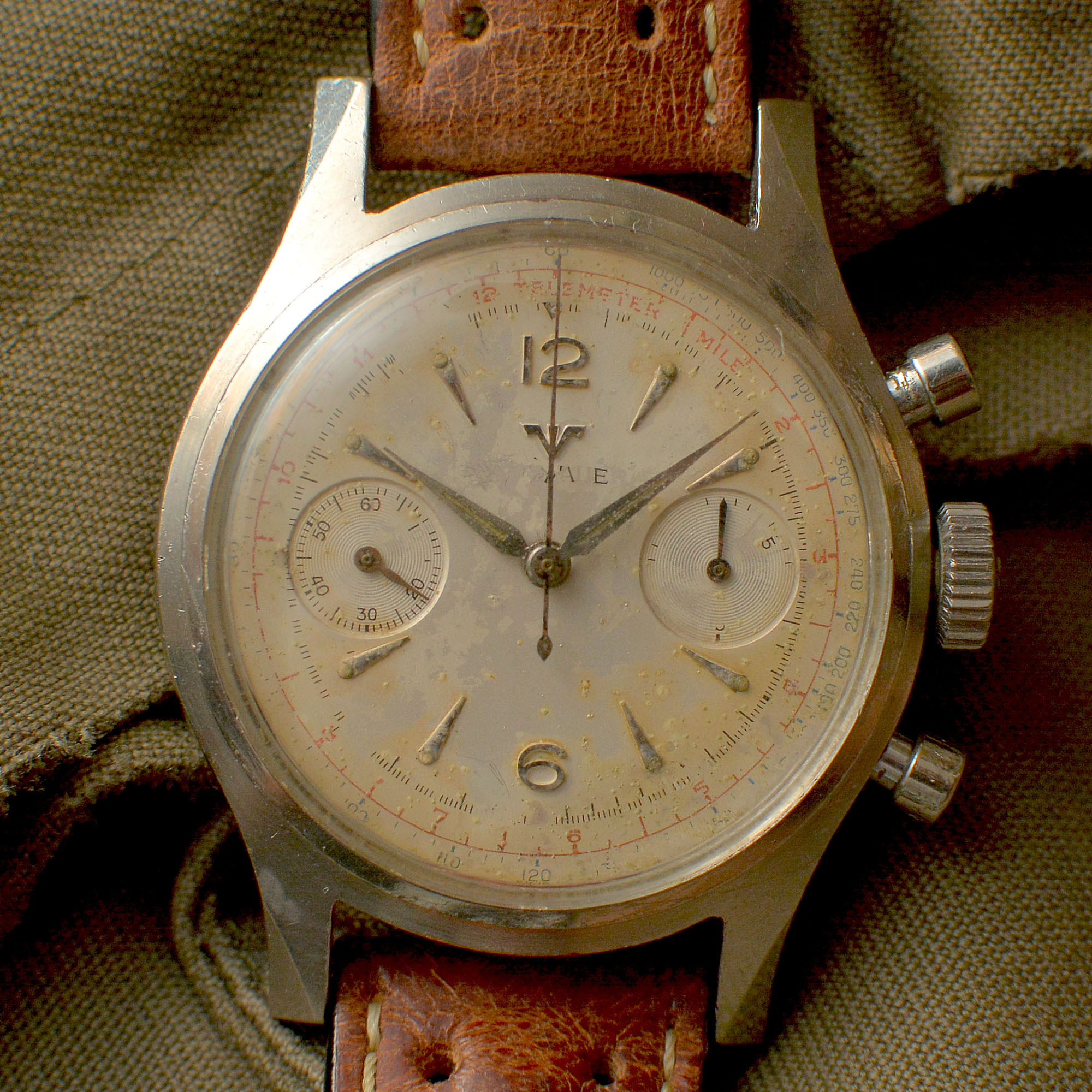 :
: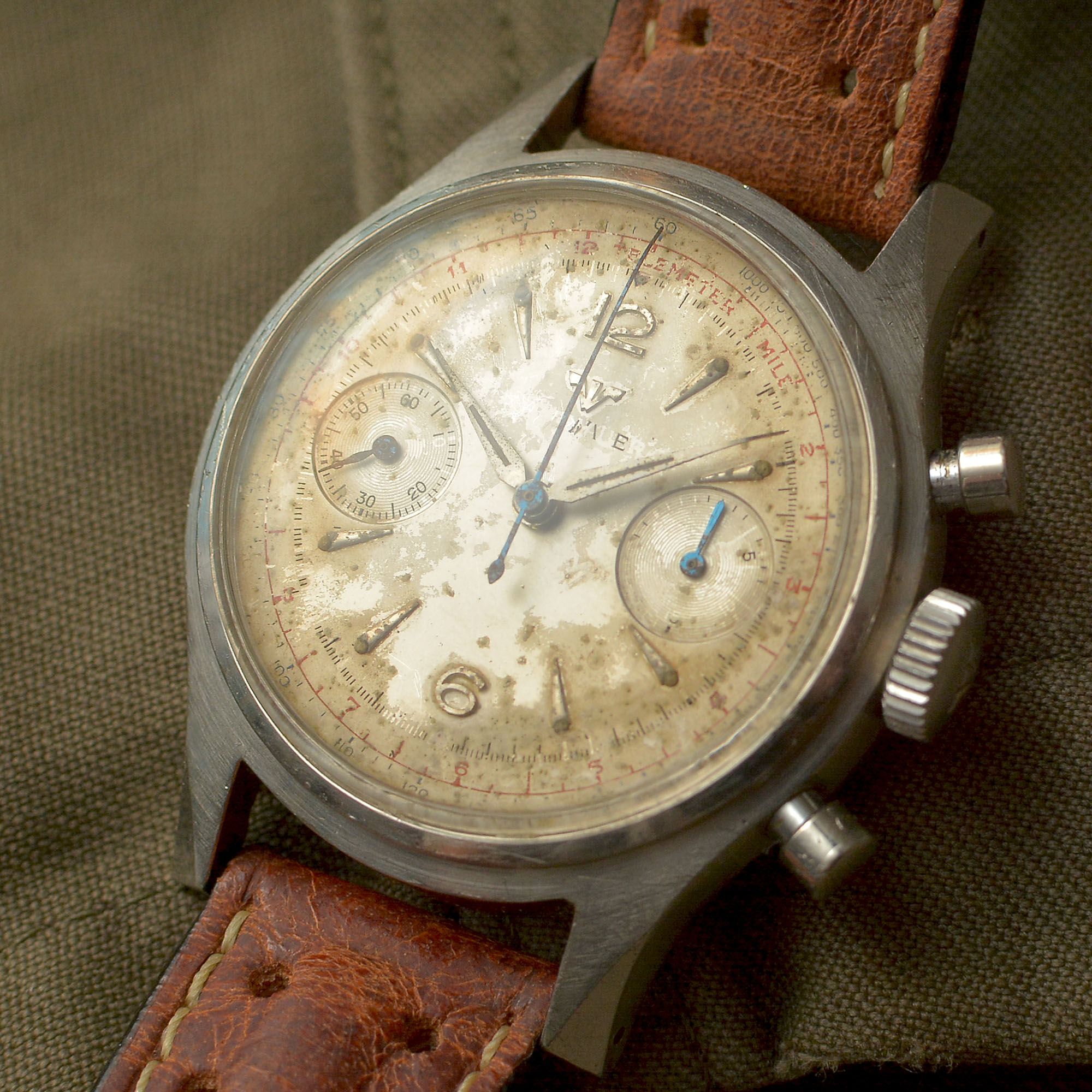 :
: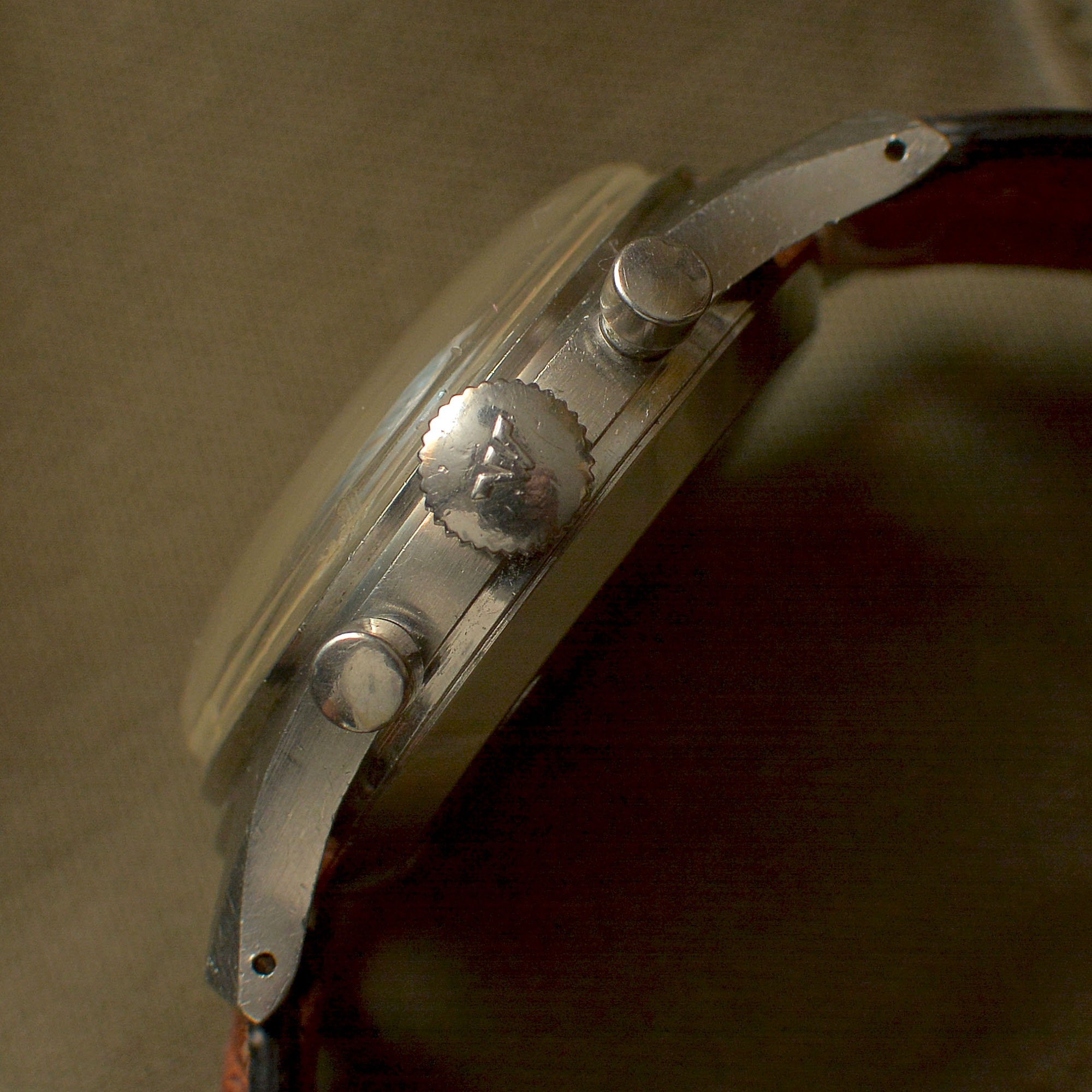 :
: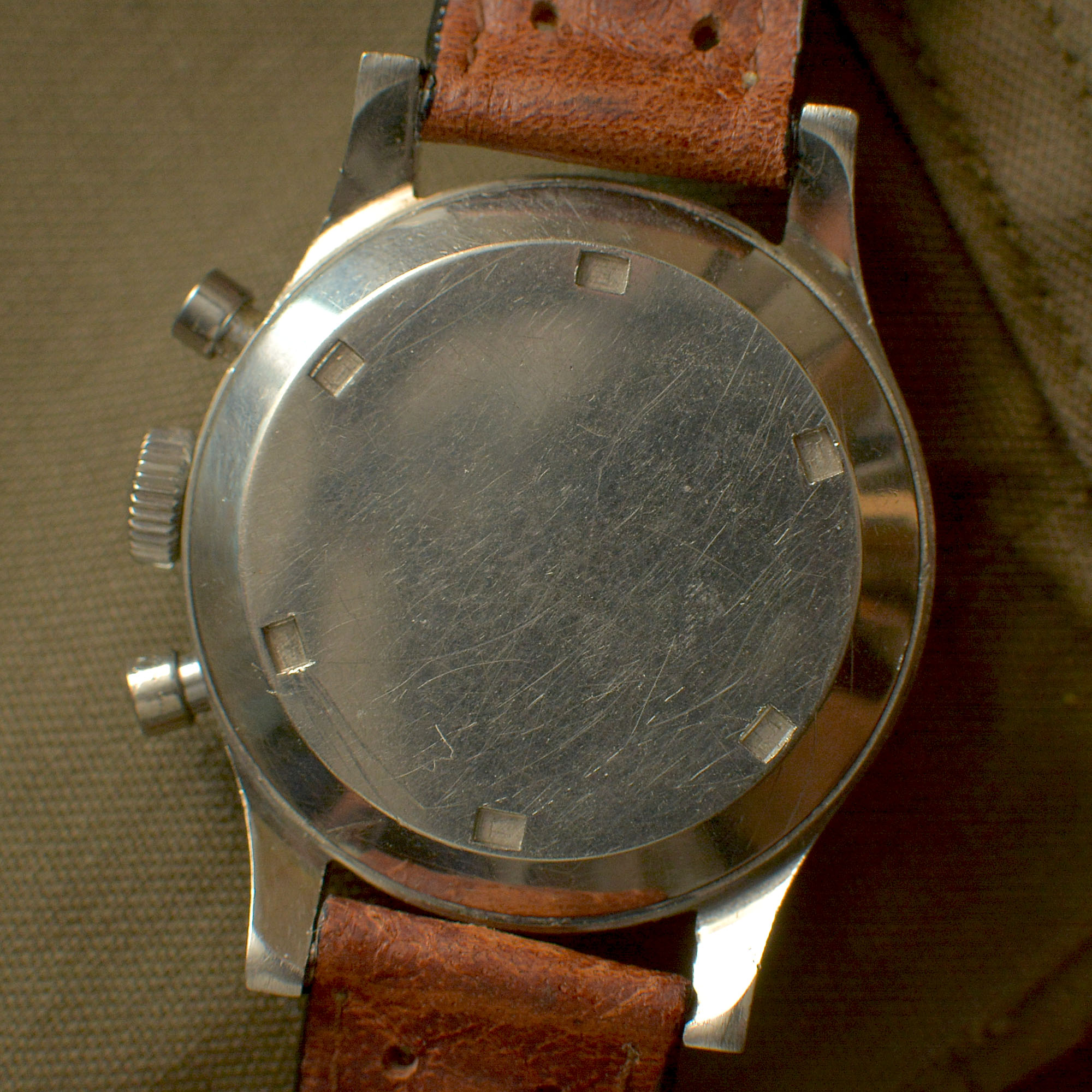 :
: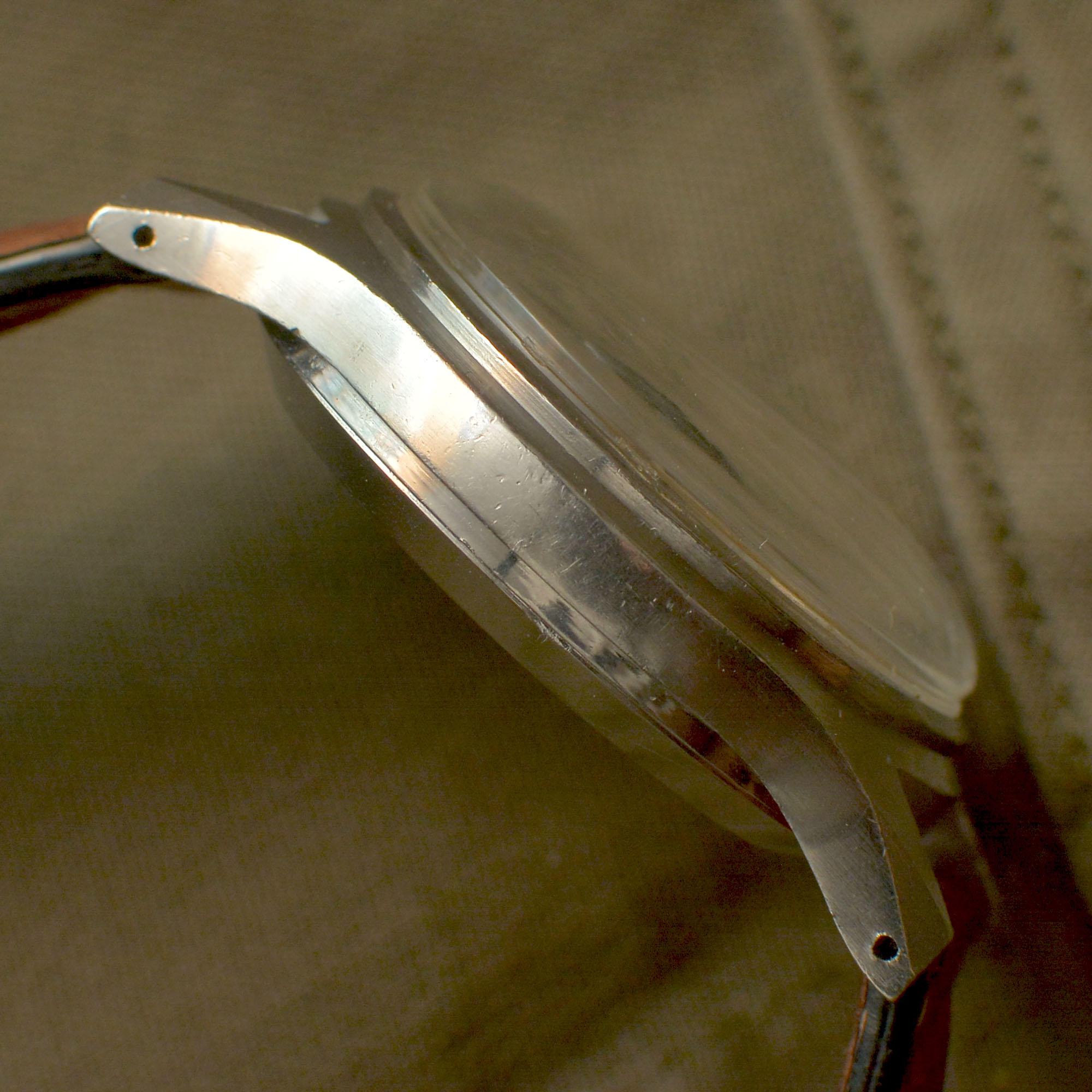 :
: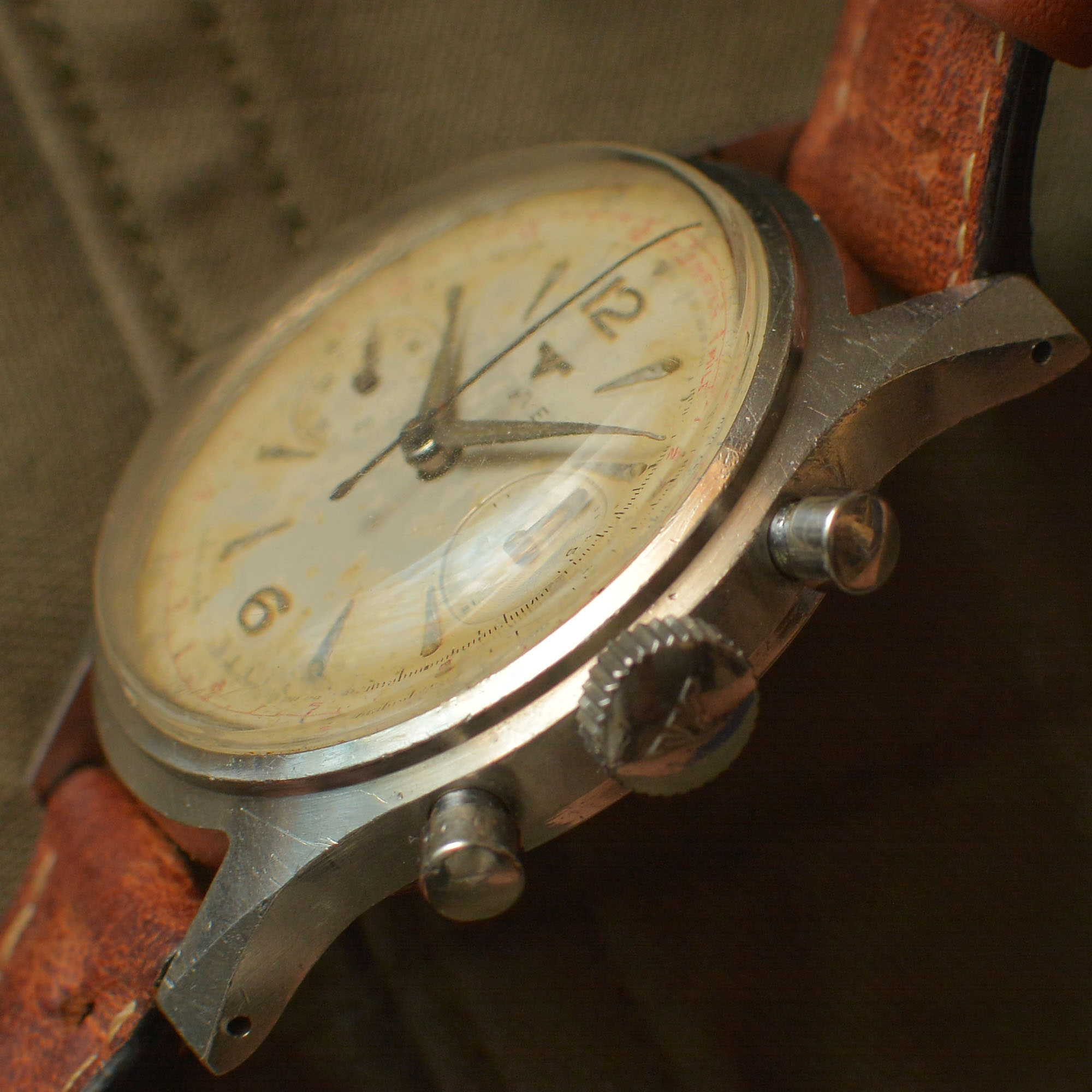 :
: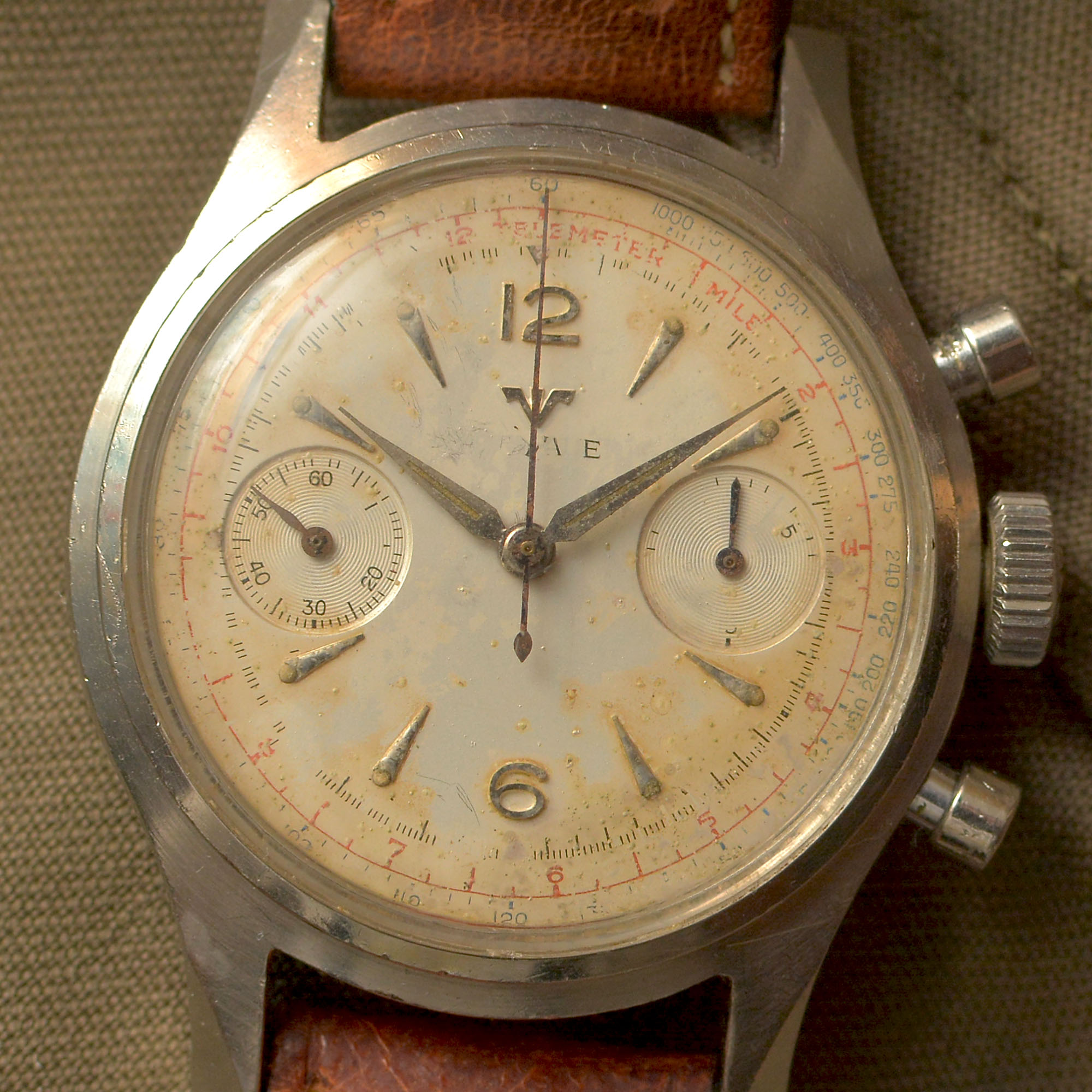 :
: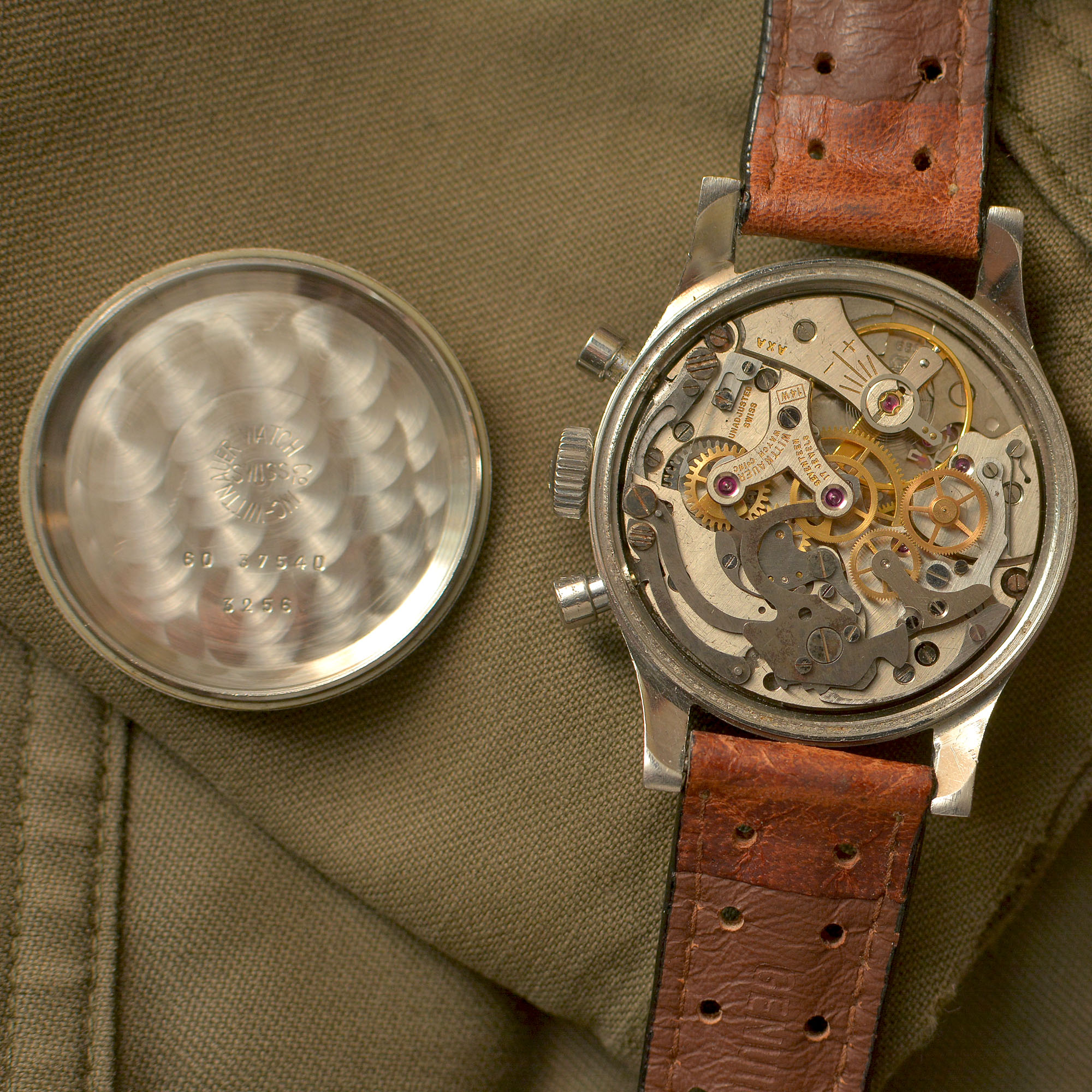 :
: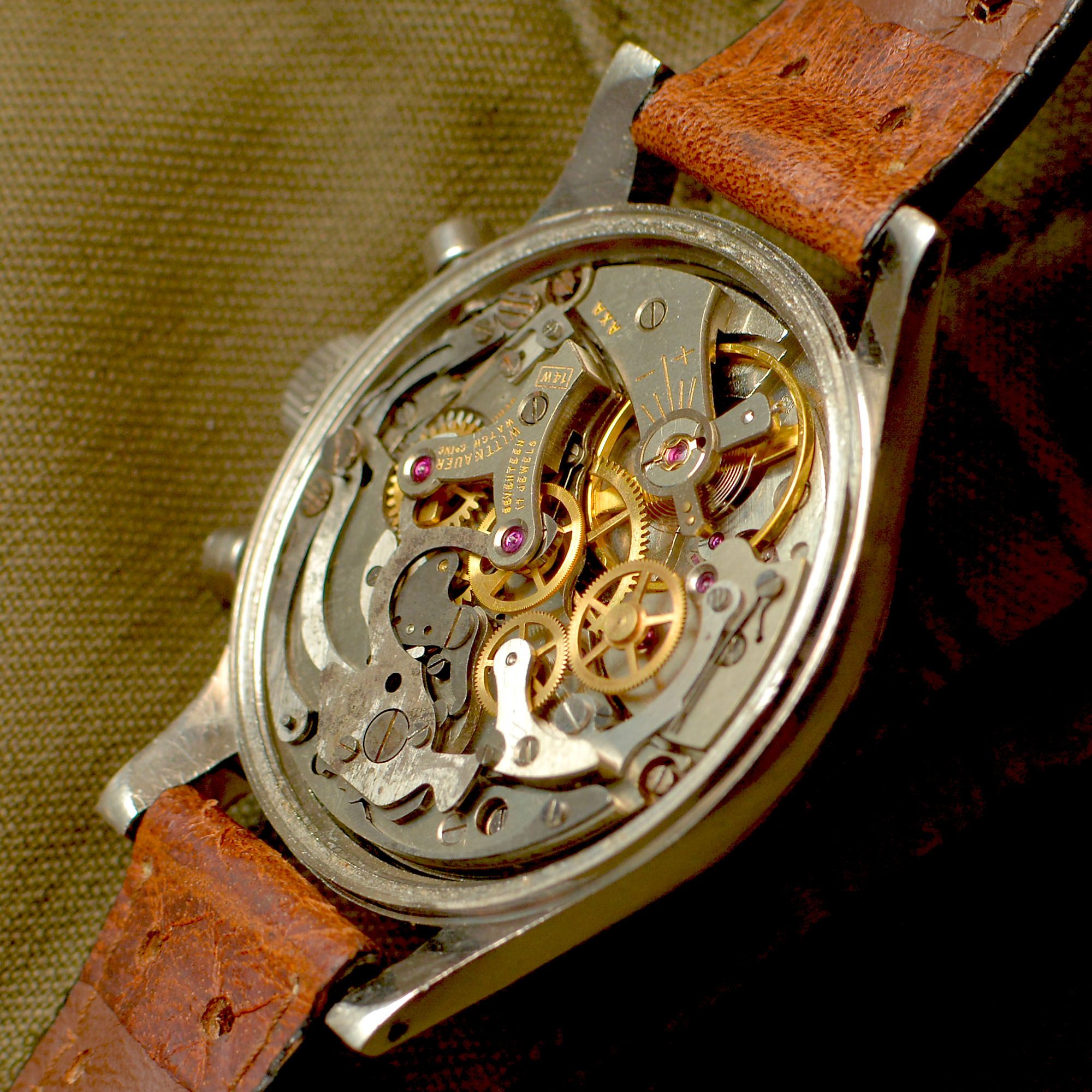 :
:
:
: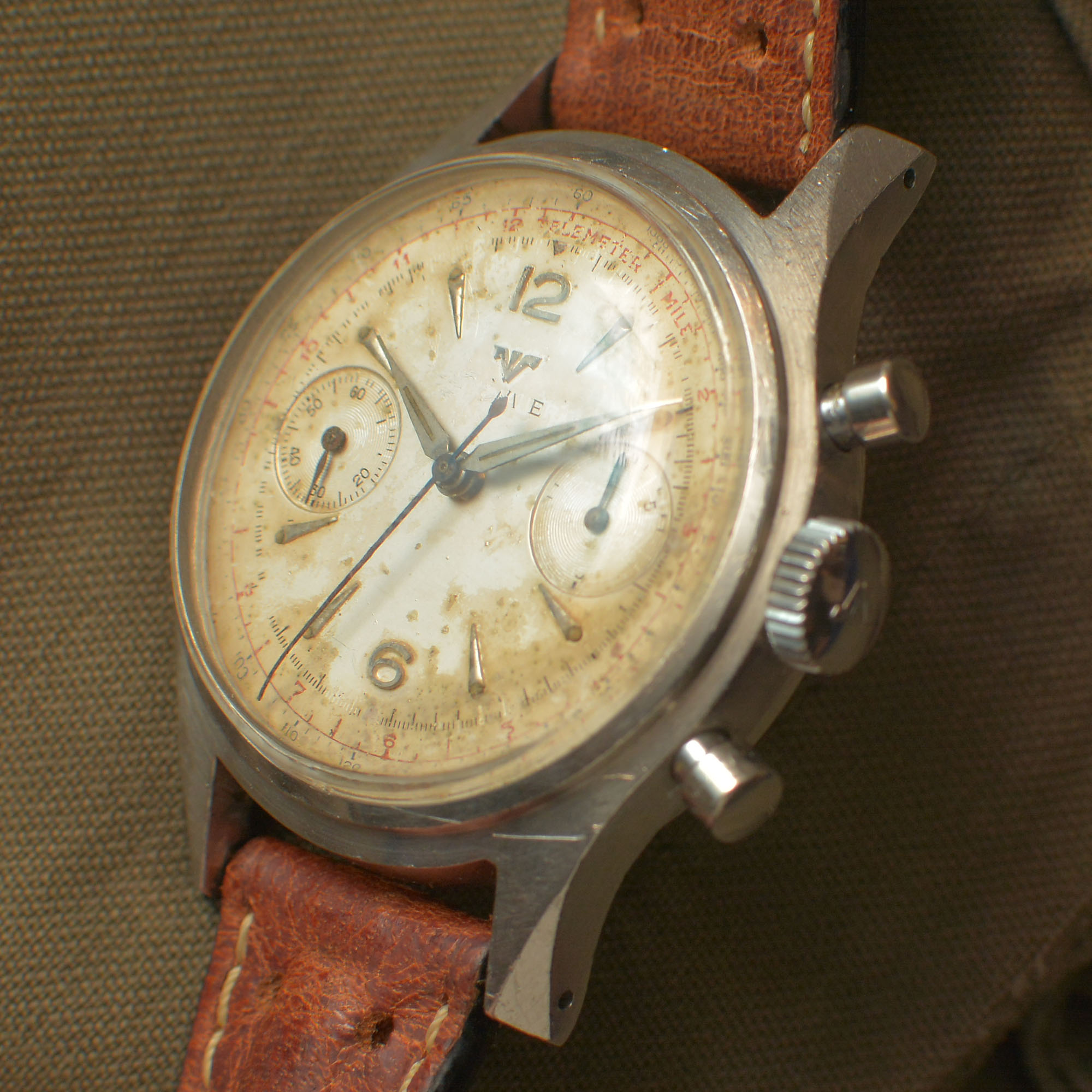 :
: