Hello to all of you guys,
Well, it's obvious this re-issue Monaco is provoking some interesting discussions and remarks between collecors.
I guess TAG Heuer does not itend to let us forget the original Steve McQueen and just want to keep the "Legend" alive. The historical value of this watch (movement, case, looks,..) is huge if you ask me!
It's my personal opinion that this re-issue Monaco is quite a nice watch, having seen it "in the metal" has really convinced me. There seems to be a lot of controverse around this watch as if this re-issue Monaco would be designed to take over from the original Steve McQueen Monaco...
This watch just looks great, I also think the choices they made during the development of this watch are sincerely balanced. It had to be a watch in honour of the real Steve McQueen Monaco and also in honour of Mr.Jack W.Heuer. The subtle changes like the rectangular pushers, the sapphire crystal, the different "Monaco" and "Heuer" typo...they all are justified if we place this watch in the correct timeperiod - which is NOW and not the seventies I guess...
The one and only "thing" that seems to disturb me time and time again is the movement of this watch. Wouldn't it just be so great and wonderfull if they would have made it with a real "Chronomatic Calibre 11" movement?? Now it will be equipped with an ETA Cal.2892A2 with a Dubois-Depraz Chronograph module on top of it. Thesame movement as TAG Heuer used in its re-issue Siffert Autavia. Here are some pictures of the movement that also will be used in the re-issue Monaco;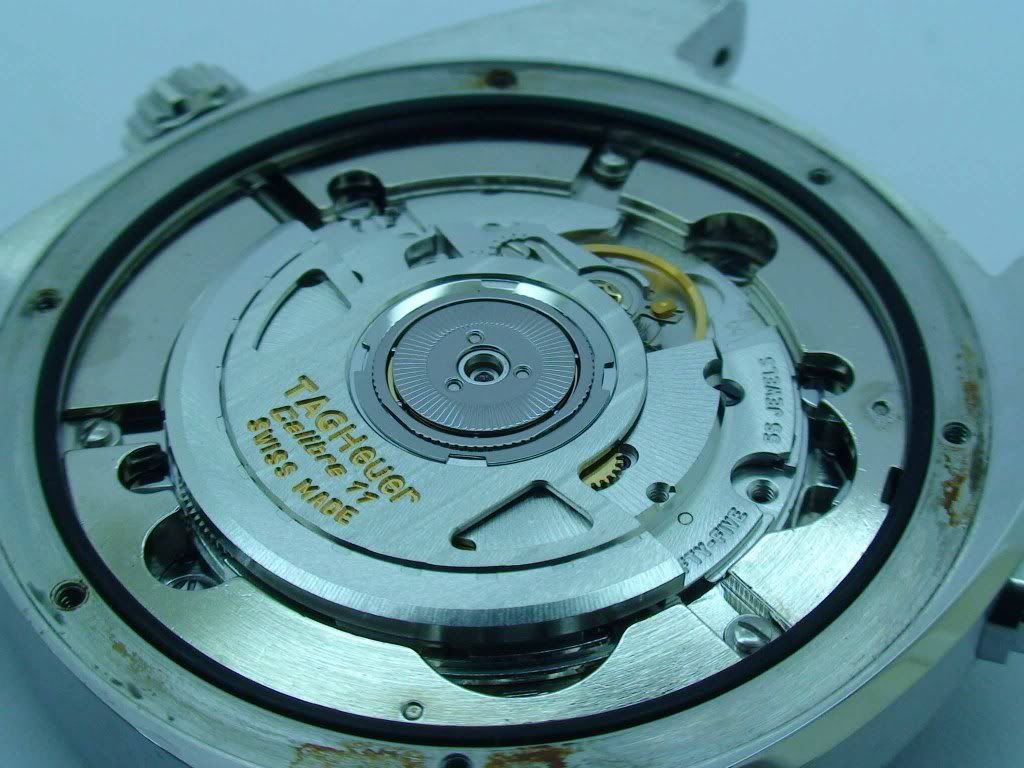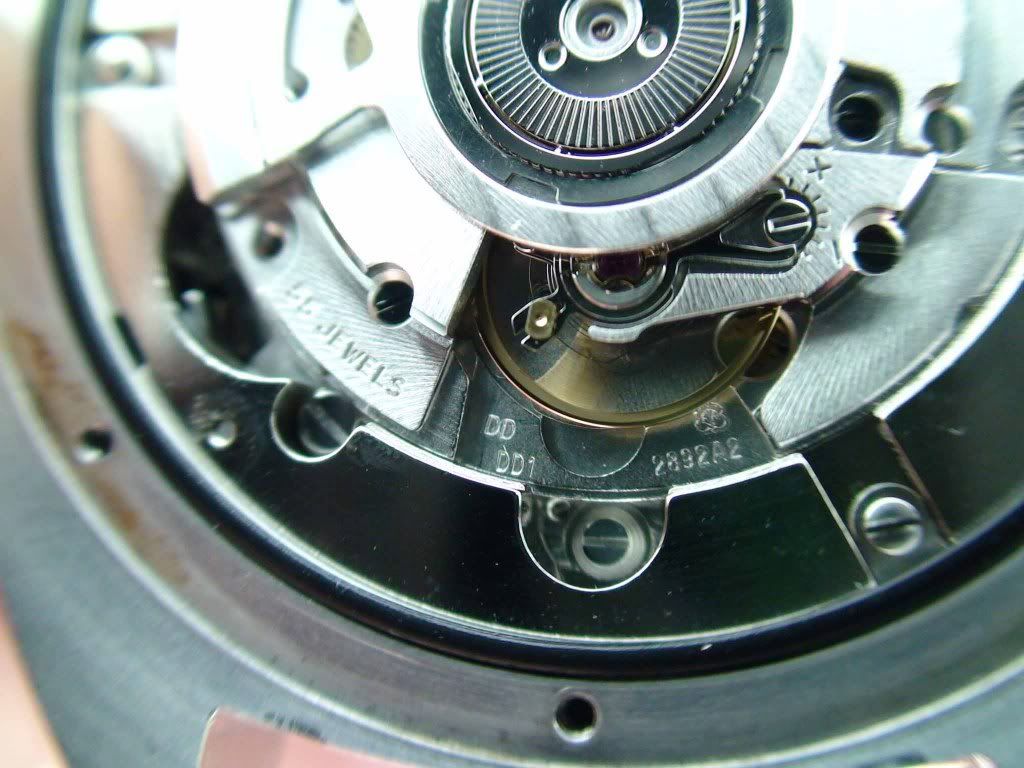 Well, this movement is perfectly made and will do the job just perfect. But comparing it with the real Chronomatic Calibre 11 is just not done I guess...
By the way...here's my newest arrival ;-)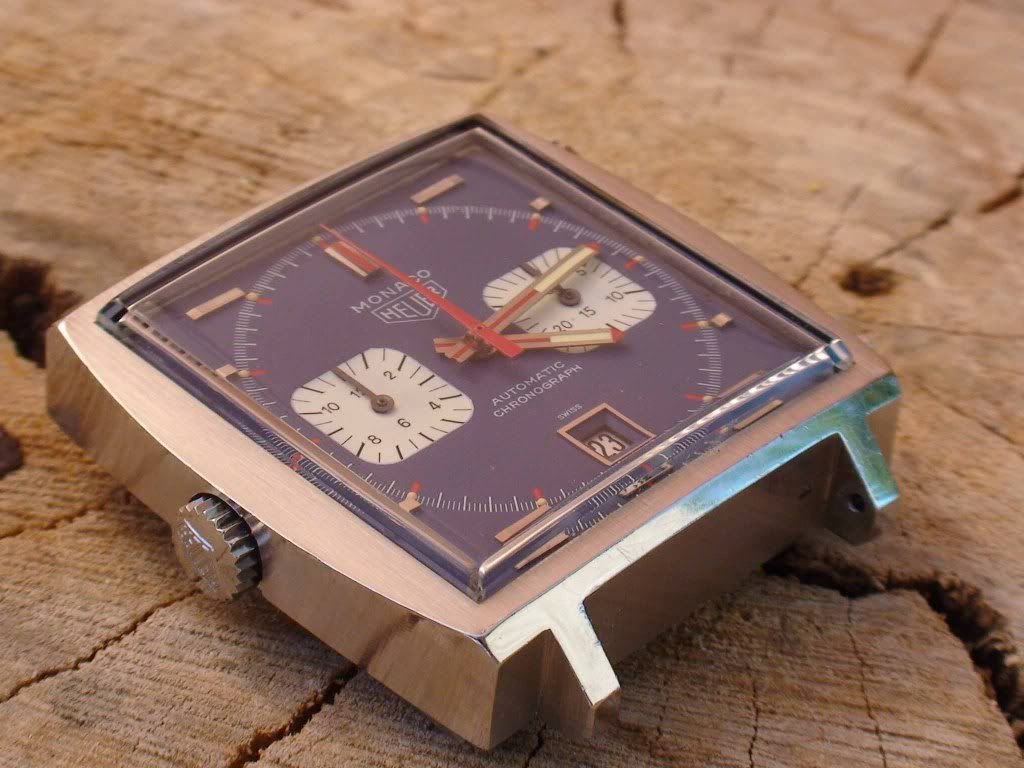 Have a great weekend,
Abel.
: Some more photos of the new Monaco line from horomundi.com
:
:

:
:
: The site also has some shots of the Monaco 24 concept (love the way
: that the movement is displayed) and of what I guess is the
: production version of the V4 Monaco
:
:
:
:
: Link below