the orange hands and hour indices. Really, a remarkable look!
sTEVE
: Hello guys,
: I was already playing a long time with the thought to build my own
: "Belgian Customized Autavia". As I have some vintage
: Heuer parts floating around this was quite an easy challenge...I
: just had to figure out what I really wanted.
: So here it is, "put-togehter" with all 100% original
: Heuer parts (not taking the strap and buckle into
: account...which is from ATG by the way...). I want to make clear
: this is a customized Autavia, so please don't tell me the
: chronograph seconds hand might be from a Carrera and minute
: register hand should be another one...it's customized and I used
: the parts I thought to fit in perfectly with what I wanted...
: Dial is untouched, hands are all repainted, case is an 11063V with
: original pushers, bezel and crown. Movement is obviously a (NOS)
: caliber 15. Also please note the colour of the date disc :-)
: Many thanks go out to the supplier of the dial (who now wants it
: back to make his own customized PVD Autavia LoL) and also the
: man who took care of the PVD coating. If they want to step
: foreward I leave the honour to themselves.
: So, what are your thoughts about this "Belgian Customized
: Autavia"?? I may expect to receive some angry reactions
: too....maybe, because they will see it as a fake/franken. Well,
: it's indeed a franken-Heuer or "put togehter Heuer",
: but I think an honest and beautifull one ;-) I don't know.
: Anyway I look forward to your thoughts and feelings about this
: one as this might probably be not my last one...
: From here I'll let the pictures talk;
:
: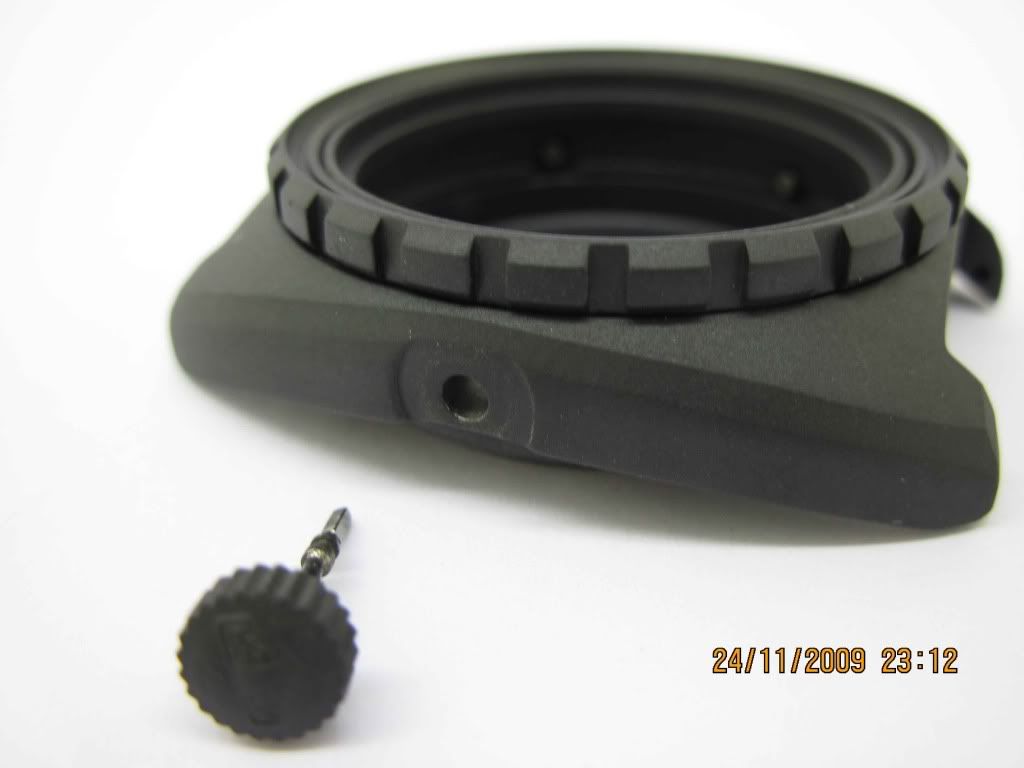 :
:

:
:
: Cheers,
: Abel.