No vintage Heuer for me today. Today it's a Panerai Luminor Regatta. It's an automatic limited edition from 2001, which I guess, is quite vintage for a Panerai.
Might give my Silverstone a run out tomorrow though.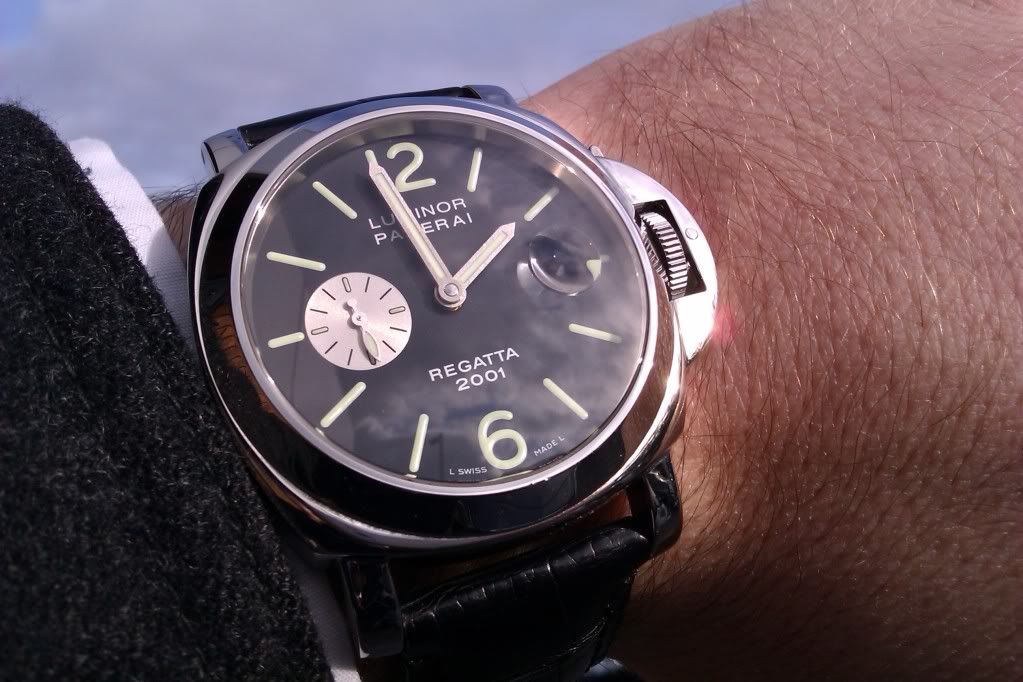 Have a great week end everyone.
David H
: I went with a "Poor Man's" Autavia today. This is a
: "file photo"; I have this Zodiac on a better strap now
: (black with orange stitching), and it's looking better . . .
: photos soon!!
: Here's wishing everyone a great Friday and weekend!
: Jeff
:
: