Don't know whether to thank my bank or curse them for finally straightening out my hijacked account issues (another subject altogether) after almost two months.
First our friend Rob Pejsa, after months of trying to buy my 2447P back, finally gave into my badgering and sold back it to me. I have cursed myself for the
past year for parting with this 2447, and it arrived today. So from Holland (Thanks Ron H.) to Texas, to Canada, back to Texas.

Then earlier this week, thanks to Chronotrader, jumped on this Carrera 12 Dato with A&F dial and GF bracelet. The seller was kind enough to sell to me and I am very happy to have a 2547S in my collection again. Pictures are the seller's. The watch should arrive today, and hope I have not cursed the shipment.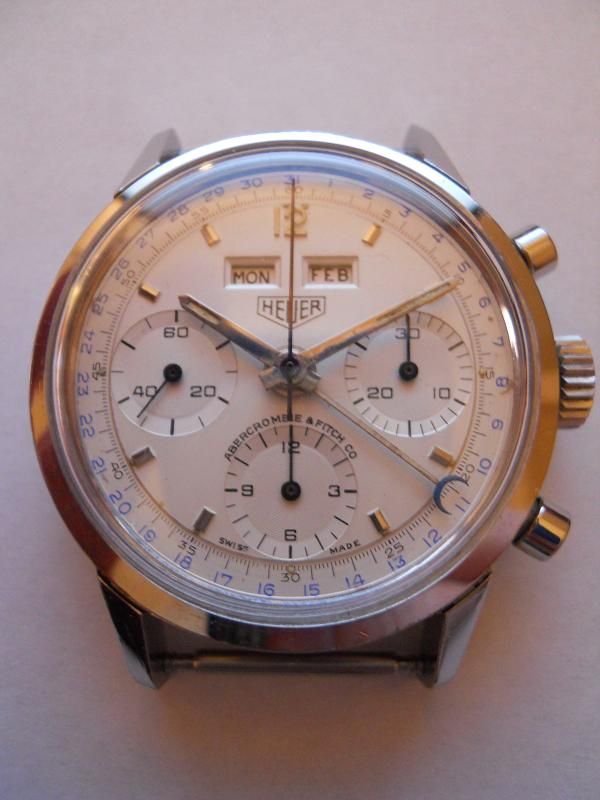 Enough of my rambling and time to enjoy the new/old additions to the family.