Coverage of the newest Breitling on Hodinkee -- https://www.hodinkee.com/articles/breitling-navitimer-8-b01-introducing
Jeff
+++++++++++++++++++++++++++++
: So what do we think of Breitling's first re-issue of the Kern
: era, the Navitimer 8.
: Here is the posting, from Georges Kern, on Instagram --
: https://www.instagram.com/p/BeffTXQhuZ-/
: And his description -- The first baby is here. Finally! A new
: classic Breitling Pilots watch, the Navitimer 8 with our amazing
: in house B01 Chronograph movement. Of course Chronometer
: certified. 43mm of diameter. Absolutely beautiful elegant-sports
: mat and polished finishing with the typical Breitling
: "Panda" dial look. 70 hours power reserve, water resistant
: to 100m (330ft) and 5 years of guarantee. SFR 7'100.- and
: available in May-June. Many more executions in A (41mm), Day
: Date, Unitime, etc. Thank you to the whole team in Grenchen for
: the amazing work.
: So what do we think of this one? Breitling and Heuer were
: friendly rivals in the 1960s . . . How will they do in the
: re-issue / re-inspiration / classics / homage competition, in
: 2018?
: The wrist-shot is from WatchFred, on Instagram --
: https://www.instagram.com/p/Befpa1fHeI5/
: Jeff
:
: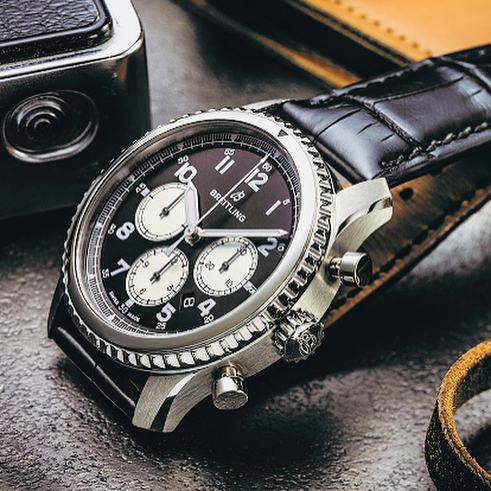 :
: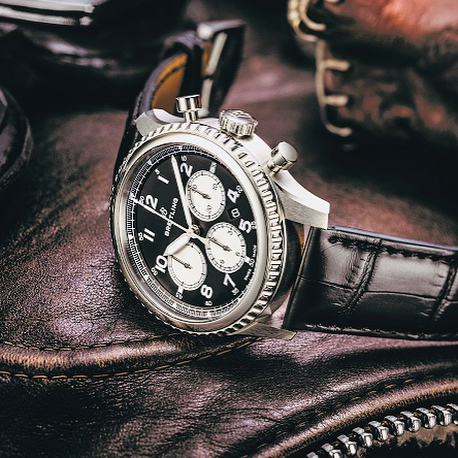 :
: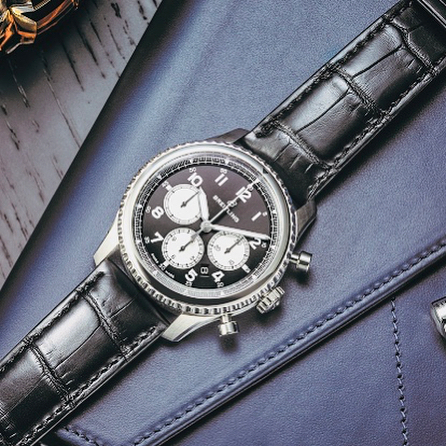 :
: