In the Bukowskis sale, we saw a black dial, with radium numerals and gilt accents, with the tachymeter scale on the dial.
Today, I'm wearing this one -- silver / white dial; radium numerals and hands; clean dial (other than the radium burns).
Jeff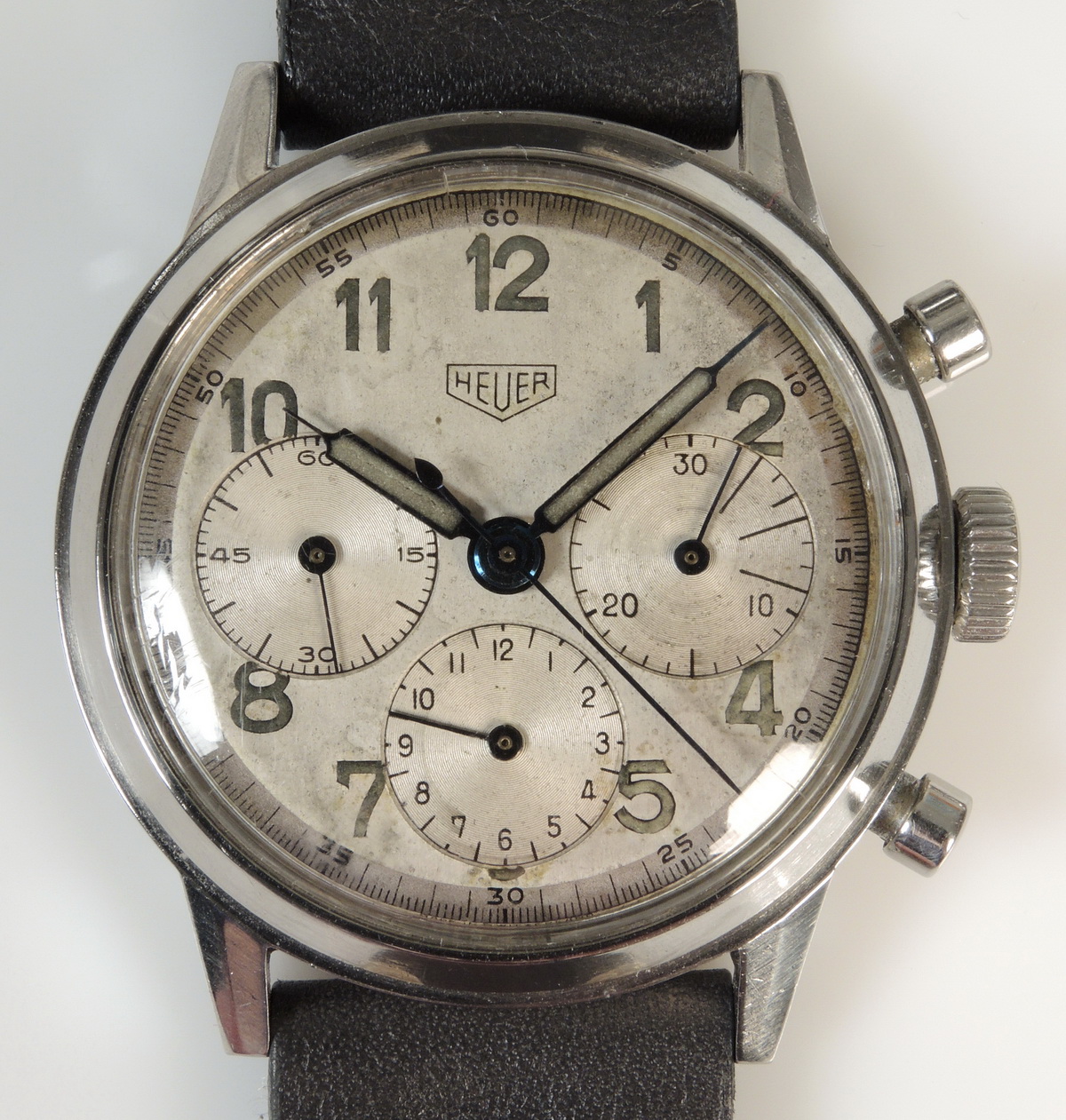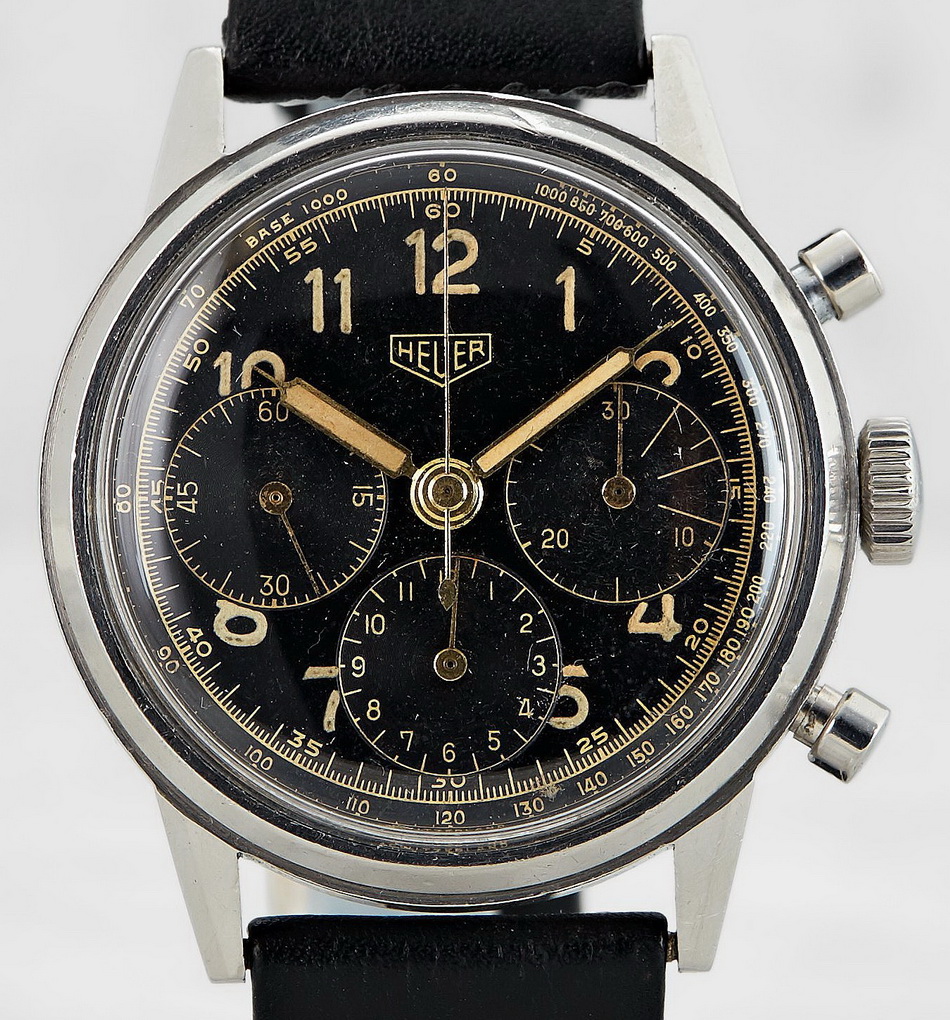 ++++++++++++++++++++++++++++
: To my eye, these are great looking watches . . . and we know
: that mechanically, they are still running strong.
: Yes, I believe that this move to the next level of value is
: well-deserved.
: Jeff
:
:
: ++++++++++++++++++++++++++++++++++++