Yes, I agree that no two sample of these watches look exactly the same.
We see some variation in the shape of the hands; also, the lume in the hands and on the dial, can go in various directions. Tan / green / white.
I wondered whether this occurred as they were sent in for service at various times, with different watchmakers doing the work?
In any event, the one in the Heuer Parade (from Paul I believe) looked pretty good . . . as shown below!!
Jeff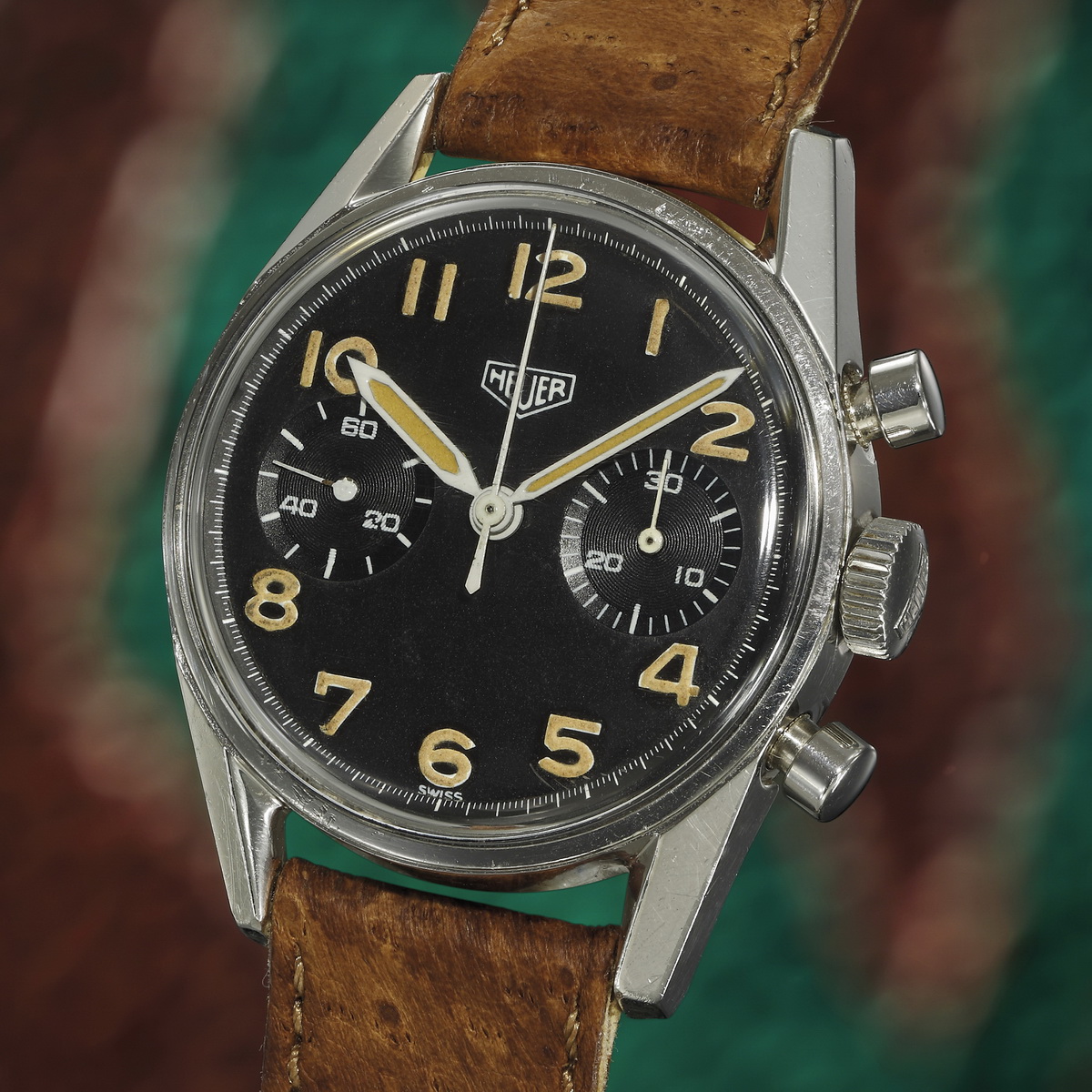 ++++++++++++++++++++++++++++++++++
: Interesting that all three have slightly different hand
: configurations. I think there may have been a variance in the
: hands as this is something I have seen across most of the
: Belgian Carreras I have seen.
: Shaun