I believe that TAG Heuer is currently constrained, in its ability to make smaller, thinner chronographs, by the size of the Cal 1887 (Heuer 01) and Heuer 02 movements. Designing and going into production on a new in-house movement is a big undertaking, so I expect that we will have to live with the 42 by 16 mm cases for the foreseeable future.
Add the current preference for larger cases, and I suspect that we are out of luck. Just another reminder that TAG Heuer (and most other brands) are making watches for buyers other than the vintage crowd.
Sadly, the JLC shown below remains my favorite modern watch. But I do enjoy the TAG Heuer Autavias (Black and Jack), on occasion . . . and they retail at half the price of the JLC.
Jeff
+++++++++++++++++++++++++++++++
: Hodinkee has announced a new Autavia, based on the vintage
: "Orange Boy".
: My posting --
: http://thoughts.onthedash.com/thoughts/autavia-hodinkee-orange-boy/
: Shown below, the vintage and modern versions . .
: Jeff
:
: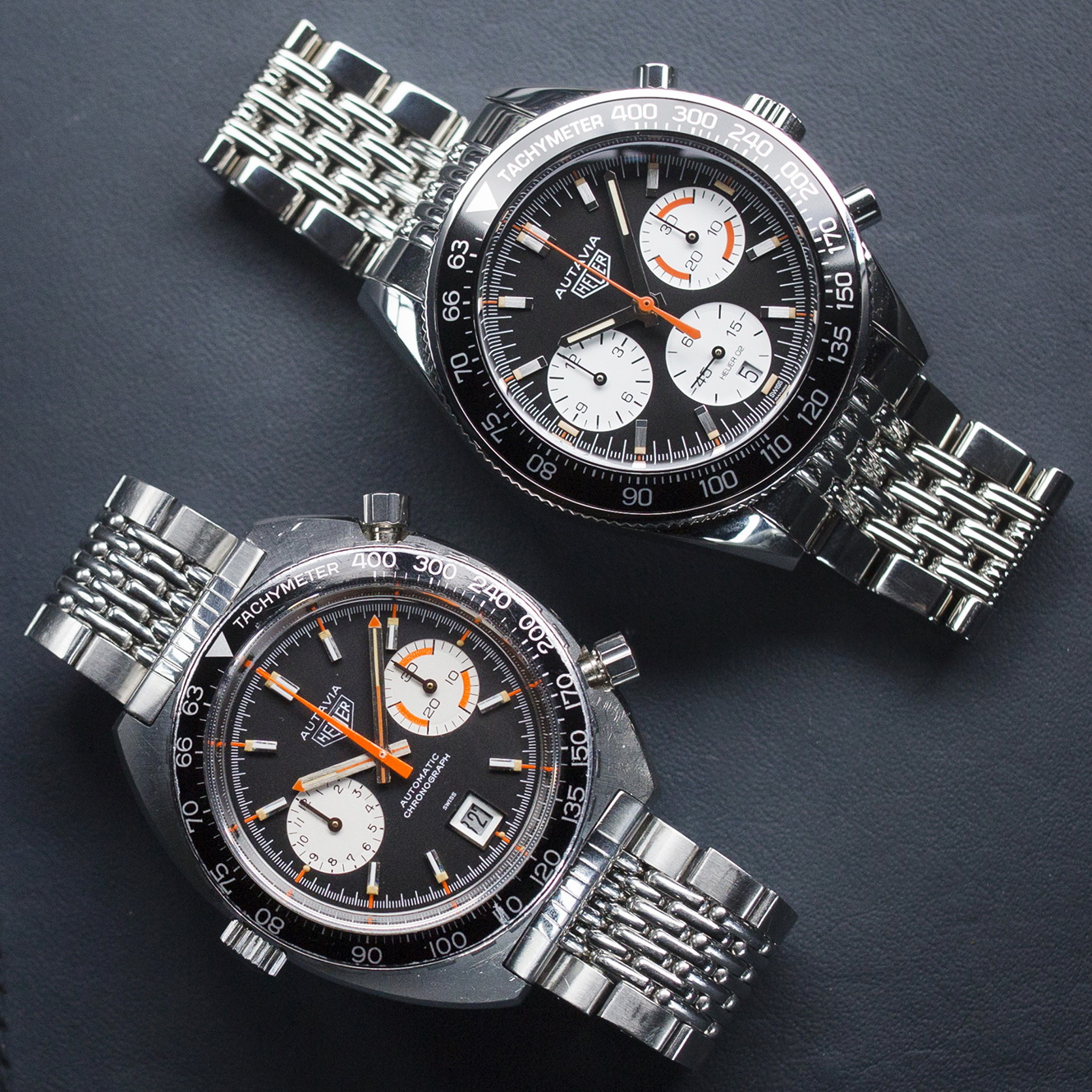 :
: