My new arrival -- LeCoultre Quartermaster, circa 1957. A quirky watch from a quirky brand, and so far I am enjoying it.
These Quartermasters have a cult-like following. The folks who own them generally do not want to sell them, so we don't see many of them on the market. It took me five months to find this one, and who knows when the next one in such amazing condition will come along.
This one came from Pieces of Time, a super friendly dealer here in the US (Connecticut) -- www.piecesoftime.net.
Wishing everyone a great weekend!!
Jeff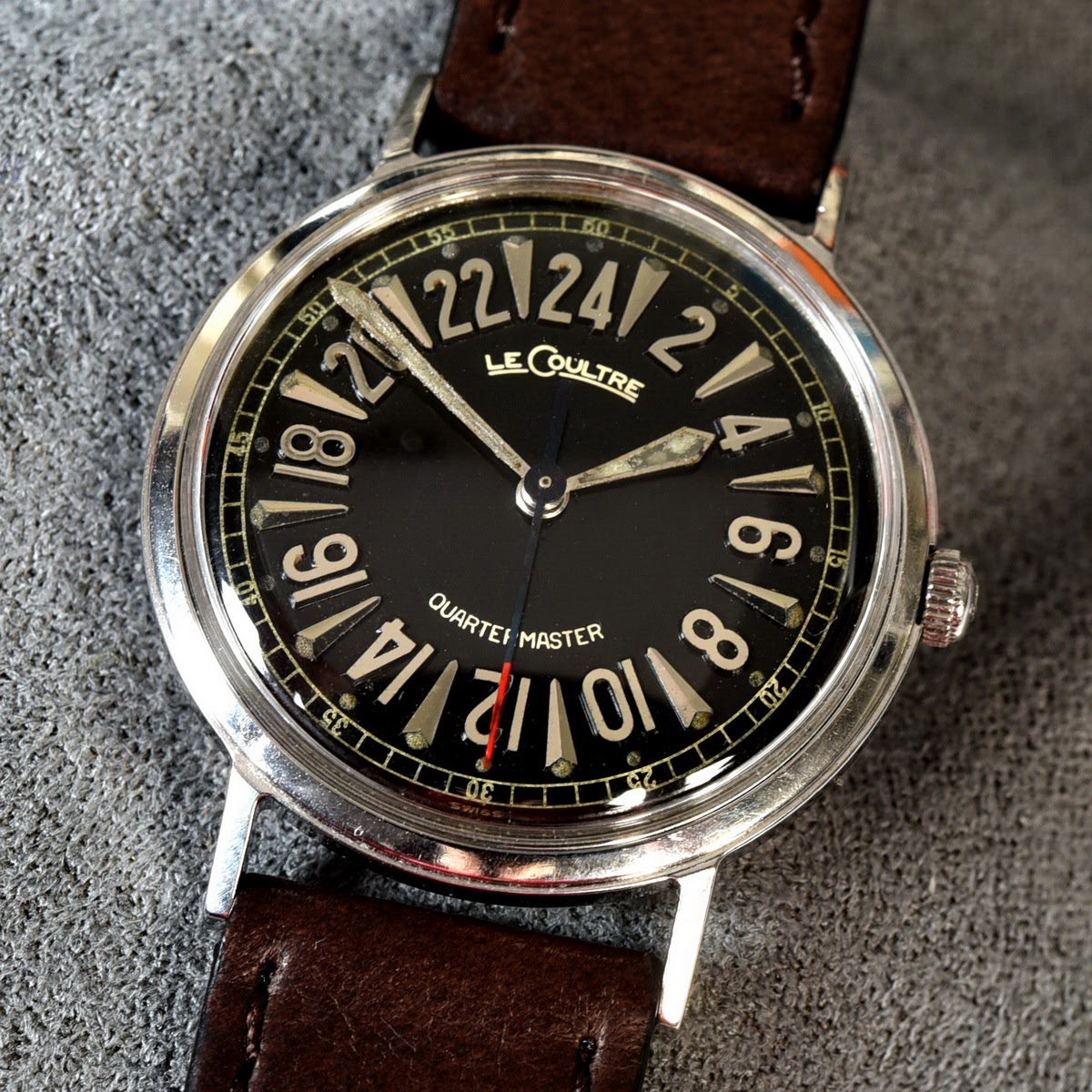 ++++++++++++++++++++++++++++++
: Good morning all, here are my JUMBO divers for a sunny UK
: Friday-numbers 9-13 on my list. A great choice of colours and
: styles once more.
:

: These big guys don't tend to have 'names' like the smaller
: ones, they're far too serious for that. They just go by their
: model codes (L-R) -
: 844 (automatic)
: 980.006 (it's quartz cousin)
: 980.007
: 980.032
: 980.023-the 'Deep dive' rated at 1000m instead of the above at
: 200m with much thicker outer components (and the only TAG I
: own.)
: I'm afraid (John Cote), a book about diving is as close to water
: as I risk taking these guys!
: Have a great weekend,
: Steve