Let me take the liberty of responding with four favorites that arrived in 2018:
Favorite vintage Heuer chronograph -- Reference 346, with a white dial now showing tobacco . . . they just don't get much better than these 38 millimeter guys
Favorite from TAG Heuer -- the Carrera Heuer 02 by Fragment Design . . . and in early 2019, I'll be publishing a couple of postings telling you why this one made the list.
Favorite chronograph (non-Heuer) -- Breitling 765 Co-Pilot (Jean-Claude Killy) . . . one of the best looking, best wearing chronographs ever!!
Favorite three-hand watch -- LeCoultre true 24-hour indication watch, from the estate of one of my heroes, John Glenn
Thanks to John, for starting this topic, and here's wishing everyone a fantastic 2019 ahead!! Best of luck in finding the watches of your dreams!!
Jeff
++++++++++++++++++++++++++++++++++++++
: Hodinkee is running their annual "Year In Review The Watch
: I Wore Most In 2018, By Members Of The HODINKEE Team"
: today.
: https://www.hodinkee.com/articles/watch-i-wore-most-2018
: I thought it might be fun to have a similar OTD review.
: So I will start with my favorite watch purchased in 2018. I was too
: busy to do a lot of watch buying this year...but of the few I
: bought, this Benrus/Heuer 2446C-GMT is by far my favorite. I
: will admit that I took off the original un-kinked Corfam strap
: and installed a generic Rally Strap and have worn it about 3
: times for about a couple of hours each time for special
: occasions...so technically it is not NOS anymore...though it
: will certainly still pass.
: Happy New Year to all!
: JohnCote
:
: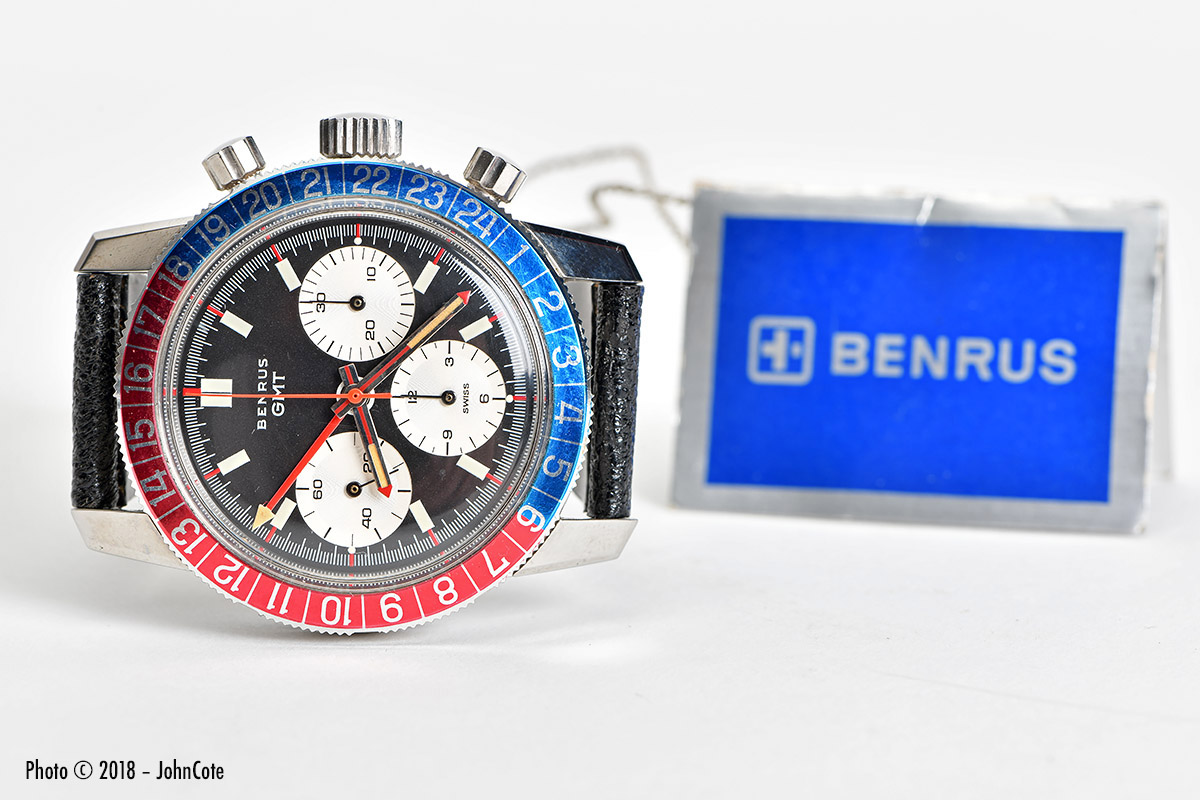 :
: