Thanks Jeff,
Spotted the stopwatch and almost leaped out of my chair during a "live" documentary of the landing,
here is another interesting article which includes the footage.
https://monochrome-watches.com/moon-landing-50-the-other-watch-of-apollo-11-the-mission-control-heuer-stopwatch/
Jason
: With all the fuss about the lunar landing and all the
: Speedmasters, let's not forget the Heuer stopwatch that was used
: to time the Eagle's descent to the lunar surface.
: Of course it had to be a Heuer!!
: Here is an excellent posting on the role of this stopwatch in the
: landing.
: Jeff
:
: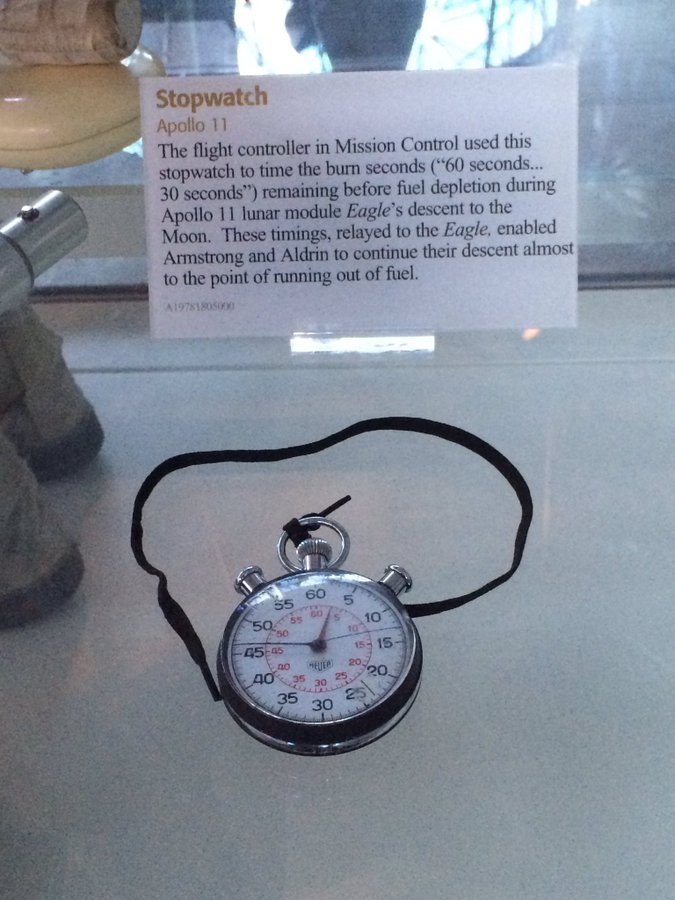 :
: