This thread kinda passed me by, but well done Chris, that's a lovely Heuer.
Got to be the nicest looking Camaro in the range (IMHO). Is the white flat white, silver or a kind of pearl white?
Stewart
: It started a week ago when I got an email from Amer asking if I
: would be interested in his Panda Camaro. He must have read my
: mind as I was then looking for one. I knew he had the one I
: wanted, a 7220SN, unfortunately he was offering me a different
: piece. After some back and forth emails and lots of persistence
: on my part, the Camaro I've been looking for is finally MINE!
: I've really wanted a nice, clean Panda as these fresh examples are
: hard to come by. Here are pics provided by Amer as my
: photography skills leave a lot to be desired
:
: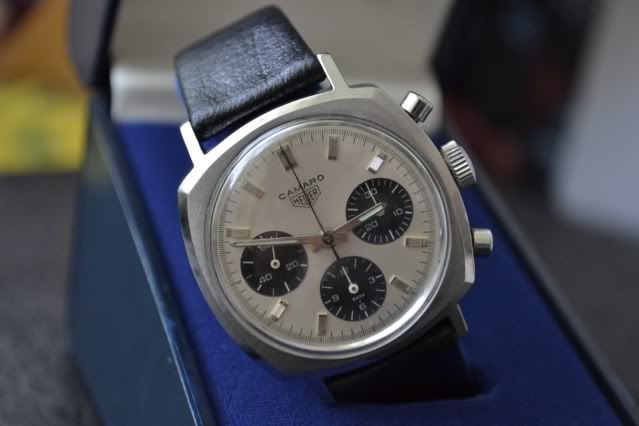 :
: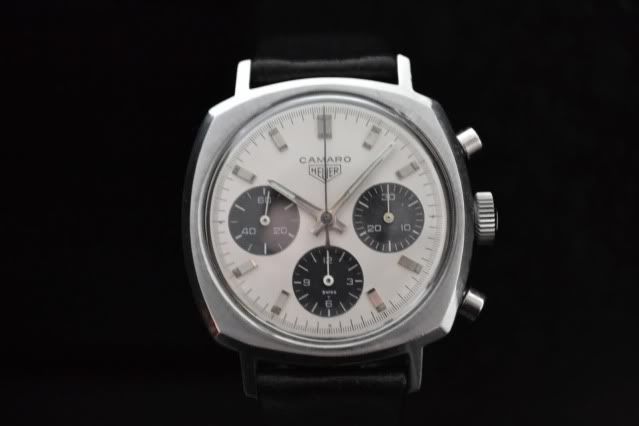 :
: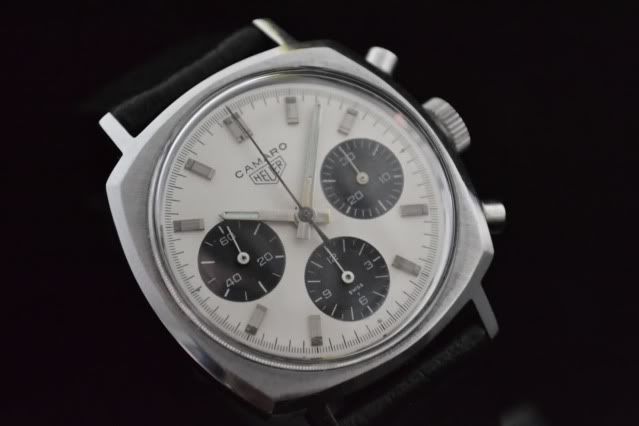 : And my own quick and dirty pics
:
: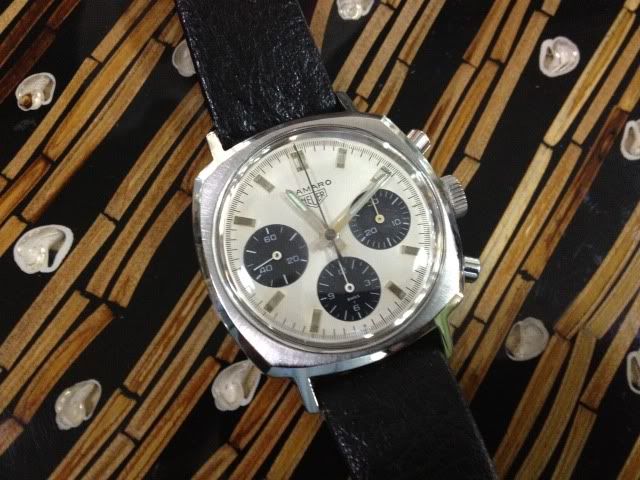 : Amer almost always finds a way to surprise me. Most of the time
: it's in the condition of his watches. This time around I get 2
: surprises from him. The first was noticing that this Camaro was
: a Swiss domestic issue with marking at the back. The best
: surprise to go with this was a bonus pair of "HLA"
: endlinks since he knew I had a GF bracelet on my early Autavia.
: Unfortunately, I can't seem to take the GF off this Autavia as this
: recently had a makeover courtesy of Rich C with the newly
: installed NOS bezel. Thanks again Rich!
:
: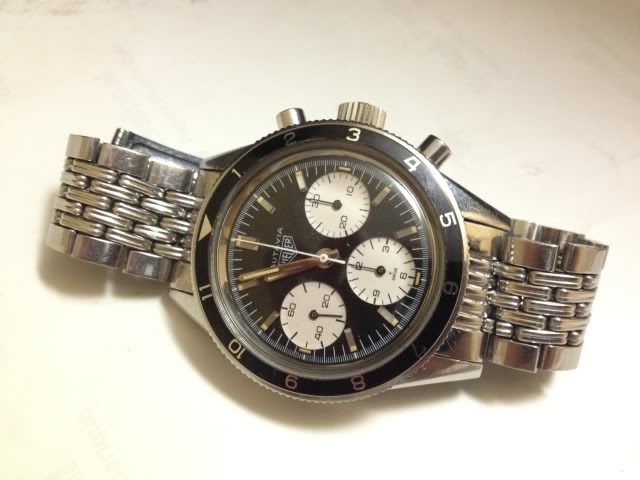 : But the HLA has been put to use with a temporary rice bead bracelet
:
: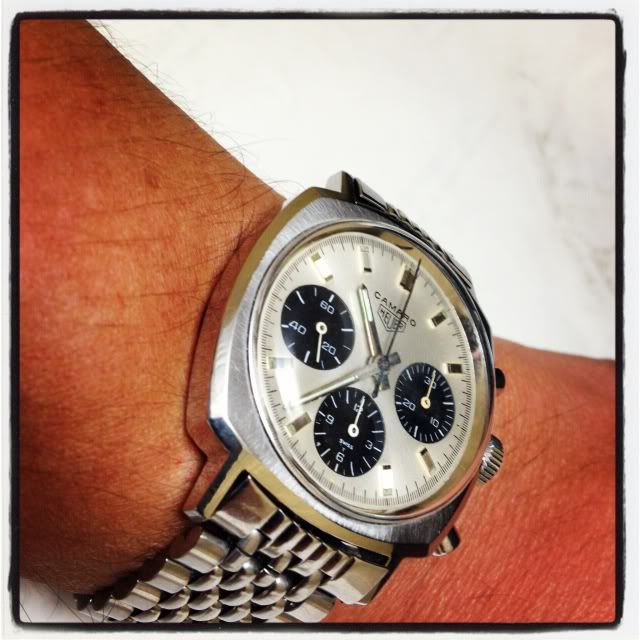 :
: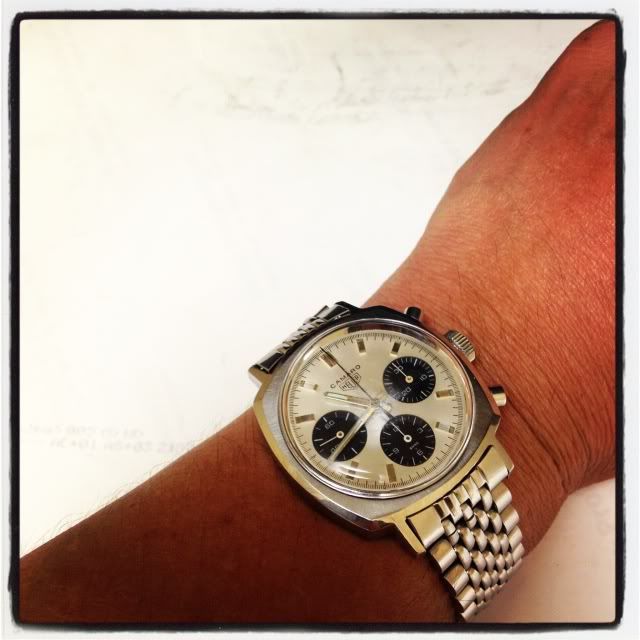 : I have to admit it looks much better. Thanks again Amer and to the
: OTD community for making this possible